Vape Culture
We aim to provide daily vaping deals on mods, tanks, e-juice and other vaping supplies. If you are a vaper on a budget,
or just an enthusiast vaper looking for cheap vapes, then be sure to check out our vape deals page on a regular basis.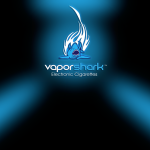 By Drake Equation Posted July 02nd, 2015
Science, like your average Sith Lord, deals in absolutes. Something is either completely safe or it isn't – rarely is there any middle ground. Vaping – or eCigs – are Enemy Nº 1 at present, as more and more restrictions or, in some cases, hello, Canada, outright bans are implemented. The reason behind this is two-fold: ...
Read More
[ess_post buttons="facebook,twitter,google,linkedin,reddit" sharebtn_style="icon" sharebtn_icon="dots" sharebtn_counter="hidden" counters=0 style="icon" point_type="simple" url="https://vapebeat.com/health/is-ejuice-safe-vaporshark-diacetyl-acetyl-propionyl-study" text="Is Your eJuice Brand Harmful? In-depth Look At VaporShark's Diacetyl and Acetyl Propionyl Study"]
---