Why Vape Shops Are Our #1 Best Hope For Killing Teen Vaping
By Jason Artman • Updated: 01/09/20 • 6 min read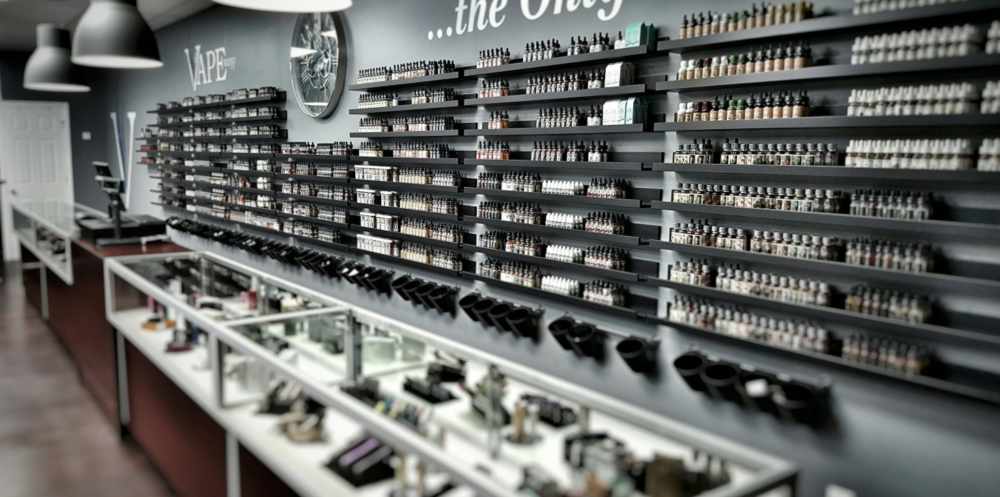 The results from the 2019 National Youth Tobacco Use Survey are in, and they are extremely alarming for those of us in the vaping industry. Among high school students, a shocking 27.5 percent report regular e-cigarette use. A further 10.5 percent of middle school students report regular vaping. That's a total of 5 million underaged vapers in the United States as compared to 3.6 million – an already astonishing number – in 2018.
The epidemic of new nicotine users in schools undermines the core goal of the vaping industry, which is to render combustible cigarettes obsolete by transitioning all adult smokers to an alternative that's equally satisfying but less harmful. It also threatens the future existence of the industry – and adults' continued ability to access the products that keep them off of cigarettes – as politicians from both parties have repeatedly threatened a blanket ban of virtually all vaping products in an attempt to curb teen vaping.
In January 2020, the federal government finally arrived at a potential compromise by announcing a ban of all cartridge and pod flavors except tobacco and menthol for the closed vaping systems that teens generally use. Among underage vapers, closed systems – particularly JUUL – are the most commonly used vaping products. The ban does not apply, however, to the bottled e-liquids that most adults use. While many adults do use JUUL and will be unhappy about the reduced availability of flavors, most vapers will likely agree that the flavor ban accomplishes its goal of making vaping less appealing to teens without making it less appealing to adults.
It is our hope that the flavor ban will finally put a dent in the underage vaping epidemic and that vape shops such as The Vape Bar can continue to survive and thrive. True vaping industry professionals know, however, that we cannot remain idle. The government can and will regulate the entire vaping industry out of existence if the teen vaping trend doesn't begin showing signs of improvement immediately. We need to play an active role in keeping e-cigarettes out of kids' hands while ensuring that adults can still get the products they depend upon.
This is how your local vape shops work to stop teen vaping.
Industry-Leading Standards for Age Checking
Vape shops have some of the world's most stringent standards for age verification. It's likely that most teens buy vaping products from gas stations, convenience stores and online sellers that don't check buyers' ages. Gas stations and convenience stores often get very busy during peak hours, and most of the products that those retailers sell aren't age-restricted. The employees at such stores simply aren't always in the habit of checking ID before every sale – but we are.
Vape shops operate completely differently from other sellers of nicotine products. Every product that a vape shop sells is age-restricted. We don't admit customers under 21, and we check ID on every sale, regardless of the product being purchased.
Secure Storage of Nicotine Products
A good vape shop always stores nicotine products behind the counter or in locked displays. That's not just to prevent shoplifting; it's also to ensure that minors have no physical access to the products. Do you have a local convenience store that displays products like disposable vape pens next to the dodgy energy supplements and no-brand CBD gummies at the front of the store? If you're looking for the reason why teens in your community are vaping, stores like that are the first places where you should look. This is another case where vape shops simply know better because we don't sell any products that aren't age-restricted.
Tasteful Advertising for an Adult Audience
Every business wants to attract new customers, and advertising is the way to do that. Although most vaping products contain no tobacco, vape shops are subject in most states to the same advertising restrictions that tobacco companies face. We're required to utilize advertising channels that aren't geared toward minors, which is exactly as it should be.
For online vaping brands, though, the story is a little different.
The vaping industry – particularly for companies that primarily sell their products online – is insanely competitive. The differences between various brands' products are often quite small. To break away from the pack, an online vaping brand needs to appeal to the buyer's emotions and establish a unique brand identity. Sometimes, though, brands go too far in their attempts to get ahead. In a lengthy report, researchers from Stanford have alleged that JUUL hired social media influencers extensively during the brand's launch and that the company specifically targeted youthful customers. JUUL, as mentioned above, is almost exclusively the brand that teen vapers use. If not for JUUL, most of those teens would not be using nicotine at all.
Mindful Community Stewardship
The biggest difference between local vape shops and the big online vaping brands is the fact that vape shops are members of their communities. Vape shop owners know their customers and are personally invested in ensuring that their customers' children aren't using nicotine products.
Put differently, a conversation that begins with "Did my kid get this from your store?" is one that no vape shop owner ever wants to have.
Vape shop owners are the same as other small business owners. We want to look our customers in the eye and serve our communities to the best of our ability. Having a few extra dollars in the register at the end of the day is definitely not worth the cost of selling vaping products to teens.
Every person who vapes has an addiction that might last a lifetime. We're all glad to have discovered a less harmful alternative to smoking, but most of us would prefer never to have tried nicotine in the first place. The last thing we want is for a child to suffer the same fate.
About the Author
Robert Conway is the owner of The Vape Bar Portland. Oklahoma City's premier vape shop, The Vape Bar is veteran owned and operated and prides itself on maintaining one of the largest selections of e-liquid and vape gear in the OKC area.
Jason Artman
Jason Artman is the owner and author of eCig One. A professional freelance writer and SEO consultant with more than a decade of experience, Jason works with vaping companies around the world to increase their targeted web traffic and improve their revenue.