Best Online Vape Shops USA: The Definitive Guide [2023]
By Drake Equation • Updated: 08/29/23 • 10 min read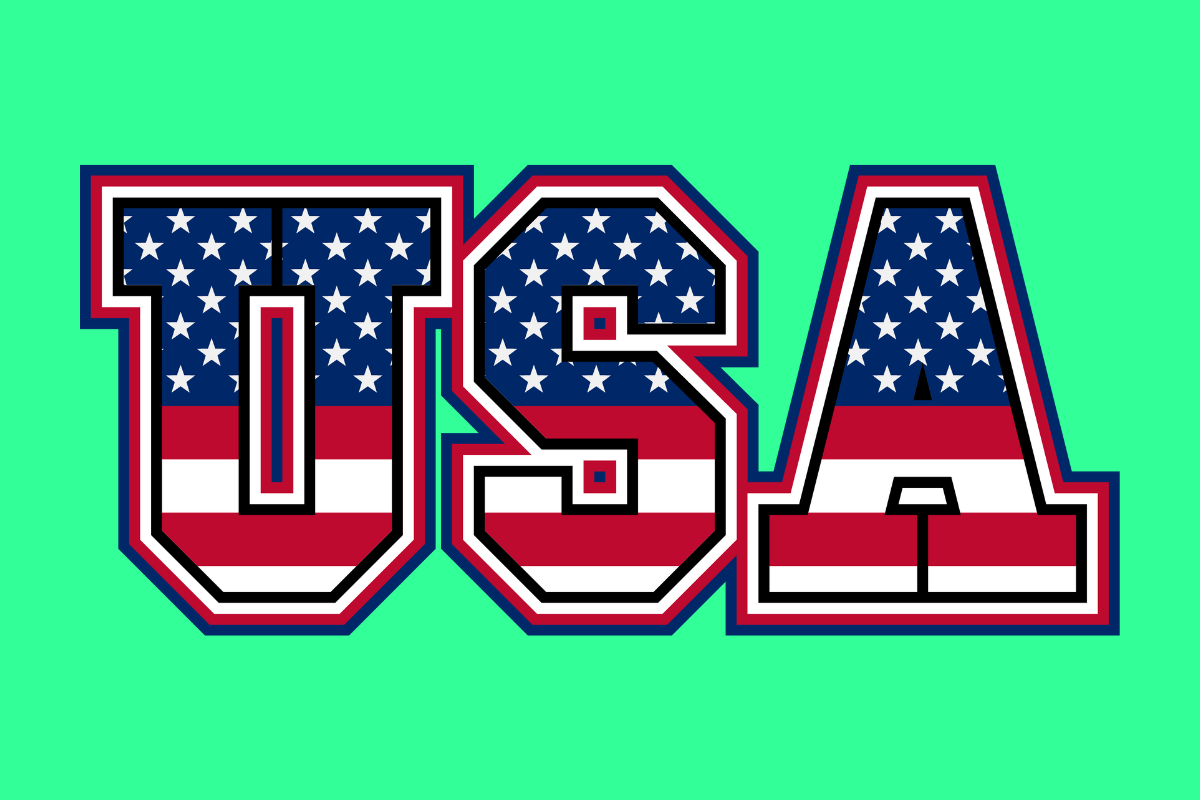 Leveraging 30+ years of vaping expertise, our team presents a curated guide to the top online vape shops in the USA. Elevate your vaping game—don't miss this definitive breakdown!
---
---
Over the last ten years, vaping has evolved from a niche subculture into a full-blown phenomenon. And as this smoky trend skyrockets, so does the number of online vape shops—each one promising to elevate your vaping game.
Confused by the endless options? Don't be! You've landed on the ultimate treasure map guiding you to the crème de la crème of online vape shops in the USA. Buckle up; it's going to be a flavorsome journey!
Why These Shops? Here's Why…
High Customer Ratings: Each shop boasts stellar reviews.
Broad Product Variety: From disposables to mods, they have it all.
Competitive Prices: Expect wallet-friendly deals across the board.
Wide & Fast Shipping: Most offer expansive U.S. shipping, even amid changing regulations.
Affordable Shipping Rates: Many provide free shipping after a low minimum order.
Proven Reliability: Our team has successfully ordered from these shops multiple times.
Responsive Support: Quick to handle any inquiries or resolve any hiccups.
In sum, these stores are not just highly rated but also diverse, affordable, and reliable, making them our go-to choices for vaping needs.
Best Online Vape Shops USA
---
1. VaporFi
VaporFi isn't just another name in the burgeoning online vaping scene—it's a trailblazing pioneer that has significantly shaped the industry.
Since its inception, VaporFi has committed to setting the highest standards, a mission that's evident in every product it offers and every interaction it fosters. With an ethos rooted in innovation and quality, the brand has continually evolved its product lines to offer a comprehensive range that appeals to both vaping novices and seasoned enthusiasts.
From cutting-edge vape pens to high-end mods and a dazzling array of custom-blend e-juices, VaporFi has established itself as a one-stop-shop for all things vaping. But what really sets the brand apart is its unwavering focus on customer satisfaction, manifested through rigorous quality checks and an exceptionally knowledgeable customer service team.
If you're looking for an online vape store that combines heritage, innovation, and reliability, VaporFi undoubtedly stands tall as a go-to destination.
Pros:
Product Diversity: From vape pens to high-end mods, VaporFi offers an extensive range.
Custom E-juice: They allow users to blend their e-juice, offering a unique experience.
Product Range: E-cigarettes, mods, vape pens, e-juices, and accessories.
2. VaporDNA
When it comes to setting the bar in the online vaping market, VaporDNA is frequently lauded as the gold standard—a title it doesn't take lightly.
From the moment you browse its meticulously designed website, it's clear that VaporDNA is committed to an elevated shopping experience, setting it apart in a crowded marketplace. Unlike other stores that merely stock products, VaporDNA curates a selection that serves as a veritable 'Who's Who' of the vaping world.
Each item, from box mods to squonkers and from starter kits to premium e-liquids, is guaranteed to be 100% authentic, eliminating any concerns about counterfeit products.
What truly distinguishes VaporDNA, however, is its ceaseless dedication to bringing the latest technological advancements in vaping to its consumer base.
The store is often among the first to feature cutting-edge products, keeping its customers at the forefront of vaping technology.
Add to that a customer service team renowned for its expertise and attentiveness, and it becomes abundantly clear why VaporDNA is a benchmark of excellence in the online vaping community.
Pros:
Authentic Products: They guarantee 100% authentic products, so no clones here.
Exclusive Collections: Regularly stock up on the latest vaping tech.
Product Range: Box mods, squonkers, starter kits, and premium e-liquids.
3. Mi-Pod
In a marketplace brimming with all types of vaping devices, Mi-Pod has successfully carved out its own unique space by specializing in pod systems.
This laser-focused approach allows the brand to excel in a category that appeals to both newcomers seeking simplicity and veterans craving portability. With its eye on innovation, Mi-Pod continually delivers sleek, modern, and user-friendly pod systems that redefine expectations.
One of the standout features of Mi-Pod products is their long-lasting batteries, a crucial component that ensures your vaping sessions are never abruptly cut short.
This commitment to quality and performance has not only garnered them a loyal customer base but also numerous industry accolades.
Mi-Pod doesn't just sell pod systems; it has now branched out into juices and disposables, as well as other third-party vape hardware.
Whether you're a casual vaper or a pod system aficionado, Mi-Pod offers a refined experience that underscores what specialized focus in a diversified industry can achieve.
Pros:
Innovative Designs: Their devices are sleek, modern, and user-friendly.
Long-Lasting Batteries: Ensuring uninterrupted vaping sessions.
Product Range: Pod systems, e-liquids, and accessories.
4. Ejuice Deals
When it comes to an expansive selection of e-liquids, Ejuice Deals stands in a league of its own. The brand has built its reputation by honing in on one particular aspect of vaping—e-liquids—and mastering it to perfection.
With an inventory that boasts thousands of flavors, spanning from established brands to artisanal mixes, Ejuices.com is the ultimate playground for flavor aficionados.
But it's not just the sheer volume that sets them apart; it's the careful curation of their offerings. Whether you're in the mood for a classic tobacco blend, a tangy citrus burst, or an exotic tropical mix, Ejuices.com has got you covered. It's this dedication to variety that makes them a one-stop-shop for e-liquid enthusiasts seeking to broaden their palate.
Beyond the products, the brand also sets itself apart with regular promotions and sales events, making high-quality vaping experiences accessible at various price points.
In a nutshell, if your vaping journey is all about discovering new flavors, Ejuice Deals serves as the ultimate compass guiding you through an ocean of taste possibilities.
Pros:
Vast Collection: Thousands of flavors from top brands.
Regular Deals: They often have sales and promotions.
Product Range: E-liquids, hardware, and accessories.
5. EightVape
In the crowded landscape of online vape shops, EightVape has distinguished itself through one primary advantage—unbeatable pricing.
While affordability is a common promise many brands make, EightVape truly delivers on this promise, consistently offering some of the most competitive prices in the industry. It's a value proposition that appeals to both budget-conscious consumers and aficionados looking for premium products without the premium price tag.
However, don't mistake their low prices for a compromise on quality. EightVape is meticulous in sourcing only the latest and most reputable products, from mods and tanks to e-juices and accessories. This ensures that while you're saving money, you're not skimping on performance or reliability.
Moreover, the brand frequently rolls out promotions, deals, and flash sales, further sweetening the pot for consumers. In essence, EightVape has successfully managed to offer a rare blend of affordability and quality, making it a go-to choice for vapers keen on getting the best bang for their buck.
Pros:
Affordable Rates: Among the best prices online.
Diverse Inventory: Stocks the latest and most popular products.
Product Range: Vape mods, tanks, e-juices, and kits.
6. ProVape
When it comes to a curated, high-quality selection of vaping products, ProVape is a name that resonates with discerning consumers.
Unlike mass-market retailers that offer everything under the sun, ProVape has built its esteemed reputation on a selective approach, carefully handpicking each item that graces its inventory.
The result? A catalog where each product, whether it's a cutting-edge mod, a top-tier tank, or an artisanal e-liquid, represents the pinnacle of quality and innovation in the vaping industry.
ProVape's meticulous curation process means that customers can shop with the assurance that each product has been vetted for its performance, durability, and user experience.
This focus on curation isn't just about offering the best; it's about eliminating the mediocre, ensuring that customers don't have to sift through endless options to find the gems.
But what truly amplifies ProVape's curated experience is its knowledgeable staff, ready to guide you through your vaping journey with expert recommendations and advice
Pros:
Quality Assurance: Prioritizes top-notch products.
Expert Insights: They offer valuable insights on their products.
Product Range: E-cigs, mods, e-liquids, and accessories.
7. VapeSourcing
For the vaping connoisseur with a global palate, VapeSourcing is an absolute treasure trove. What sets this online store apart is its unparalleled range of products from international vape brands, making it a gateway to a world of vaping experiences.
Whether you're hunting for an avant-garde mod from Europe, a vibrant e-liquid flavor from Asia, or a cutting-edge tank from the United States, VapeSourcing serves as your global marketplace.
But it's not just about breadth; it's also about quality. VapeSourcing goes the extra mile to ensure that every product it stocks meets the highest international standards, offering customers not just variety but also the assurance of quality.
This focus on global excellence enables them to cater to a diverse consumer base whose tastes span continents.
Adding to the appeal is VapeSourcing's competitive pricing and customer-centric policies, like speedy international shipping and responsive customer service, which make shopping for international brands both accessible and convenient.
In essence, VapeSourcing successfully breaks down geographical barriers, bringing the very best of the global vaping community right to your doorstep.
Pros:
Global Collection: Stocks brands from different parts of the world.
Competitive Prices: Regular discounts and promotions.
Product Range: Vape kits, e-liquids, mods, and tanks.
9. VapeDeal
If scoring unbeatable deals on vaping essentials gives you a buzz, VapeDeal should be your go-to online destination.
Renowned for its daily promotions, VapeDeal transforms everyday shopping for vape products into an exhilarating treasure hunt.
From mods and tanks to e-liquids and accessories, the site features daily specials that offer significant discounts, making high-quality vaping more accessible to a broad range of consumers.
But don't let the bargain prices fool you—VapeDeal doesn't compromise on quality. Each product featured in their daily deals is sourced from reputable manufacturers, ensuring you're getting genuine, top-notch goods at a fraction of the regular price.
The daily deal format not only introduces an element of excitement but also serves as an excellent way for both newcomers and seasoned vapers to experiment with different products without breaking the bank.
With VapeDeal, you can indulge your curiosity and diversify your vaping experience without the usual cost barrier.
So, if you're the kind of vaper who loves both quality and a good bargain, bookmark VapeDeal.
Pros:
Mega Discounts: Daily deals with huge savings.
Quick Shipping: Ensures timely delivery of products.
Product Range: E-liquids, devices, tanks, and more.
The Ultimate Vape Resource [2023]
If you're new to vaping or just curious about finding some new cool products, this little section will give you a quick bird's eye view of the entire market as of right now, covering the best new products, juices and brands.
Drake Equation
Co-founder and Editor of VapeBeat. I make the words.