After I bought the SMOK TFV8 and it started drinking ALL my ejuice in record time I decided to start buying my E-Juice in bulk – 180ml bottles, basically. This month I have mostly been vaping One Hit Wonder E-Liquid.
I'd never done this before, oddly, and now, after my third 180ml bottle, I'm kind of annoyed that it took me so long to wise-up to what's going on in the juice-vending space.
Small bottles cost WAY more than their larger, more economical siblings, so you basically pay more for less in the long-run.
Now, this makes financial sense for E-Liquid vendors, and that's fine – they gotta make a buck. But for me and you this simply will not do. And my advice to you, from here on out, is to buy BIG when you get E-Juice because you will save a bunch of money in the long run.
For instance, some premium brands of E-Liquid – Propaganda or Cosmic Fog – charge up to $11 for 30ML. But you can pick up a 180ML bottle of something equally good for $58. Do the maths – it's a no brainer.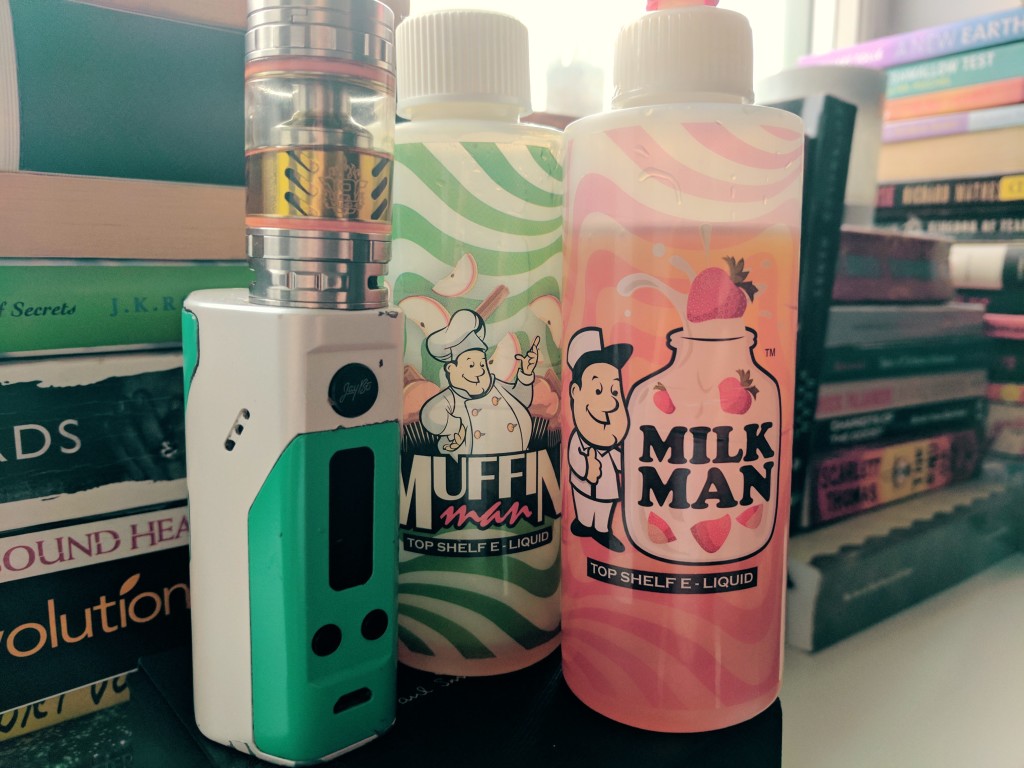 I'm mainly been tooting One Hit Wonder's Muffin Man and Milk Man, though I demolished the latter in just a couple of weeks!
Muffin Man is nice, but I actually prefer Milk Man, which is a strawberry-based, creamy juice that is just so goddamn tasty I could vape nothing else ever again and still be perfectly content. One Hit Wonder E-Liquid is definitely a brand to check out if you haven't already.
If you haven't tried them, I strongly suggest you check them out. One Hit Wonder E-Liquid is immensely popular with vapers these days and once you've tried it you will immediately know why!
Coup de Grace is another favourite of mine, and right now you can pick up 210ml bottle of its Strudel flavour E-Liquid for just $39.99 – down from almost $80!
And that, my friends, is what you call a STEAL!

Keep an eye on our social feeds — Facebook, Twitter and Instagram — for updates. Also, why you're here why don't you subscribe to our AWESOME newsletter and be in with a chance to win a DNA 200 Mod, Tons of eJuice and a New TANK!
Do it, DO IT NOW!
UP NEXT: 
Drake Equation
Co-founder and Editor of VapeBeat. I make the words.