Vampire Vape is a UK ejuice company that makes a huge range of flavors. In this guide, I'll detail what I think are the best Vampire Vape flavors you should try…
---
Whether you're using pod mods, an MTL tank, or a sub-ohm vape tank, Vampire Vape has an ejuice for you – from nic salts to 50/50 PG/VG blends, and everything else in between.
In this guide, I'll go through my current #1 favorite Vampire Vape juice flavors. I mostly vape MTL, so I tend to use Nic Salts and 50/50 freebase vape juice, though I will highlight a few high VG options from Vampire Vape that I like too.
Best Vampire Vape Juice Flavors: My Top 10 Right Now
The vape juices listed below are all designed for pod vapes and MTL tanks (they're all 50/50 PG/VG)
Heisenberg – mixed berries combined with a cool menthol breeze. Heisenberg is one of the most popular vape juice flavors in the UK, and Vampire Vape's is perhaps the best; it's even won a few awards.
Charger – Charger is my new go-to vape juice for my Kayfun Lite; its combination of red fruits, juicy berries, and a hint of exotic citrus make it one of the best all-day vapes around. The flavor is off the charts here, so if you like complex fruity blends, Charger is 100% worth a look.
Blackcurrant – This vape juice is simple and to the point. If you like Blackcurrant, this flavor from Vampire Vape is perhaps one of the best on the market. It's a no-frills blend that focuses on Blackcurrant and nothing else. I love blackcurrants, so this flavor has been a mainstay in the juice rotation for years now.
Tropical Island – This flavor combines fresh pineapple and mango to create one hell of a fresh vape. The notes from each fruit are prominent and perfectly balanced. It's definitely not for the faint-hearted, but if you like your flavors big and prominent, Tropical Island is one of the best mixes Vampire Vape does.
Sweet Tobacco – On occasion, I do enjoy a good tobacco-flavored vape juice, and Sweet Tobacco by Vampire Vape is easily one of my top five go-to tobacco vape juices. You have the rich aroma of tobacco mixed with sweet notes that finish off the vape perfectly. Definitely one to check out if you're a fan of tobacco blends.
Arctic Fruit – If you like aniseed, Arctic Fruit is brilliant. It mixes aniseed with a mix of tropical fruits to create a truly unique flavor. Aniseed is a pretty divisive flavor, but I am a huge fan of it and, by proxy, this Vampire Vape flavor. I always have a bottle or two knocking around.
Sweet Lemon Pie – This syrupy rich lemon-flavored dessert juice has won awards for its precise flavors and gorgeous tasting vapor. If you're a fan of dessert-based vape juices, then Sweet Lemon Pie by Vampire Vape is 100% worth a look – I freakin' love this stuff!
Berry Menthol – I like a good, fruity menthol mix every now and then, and one of my all-time favorites, since about 2016, has been Vampire Vape's Berry Menthol blend. It's sweet, delicate, and has a great menthol kick. For me, it is one of the best fruity menthol vape juices on the market right now.
Tobacco 1961 – This tobacco flavored vape juice features earthy tobacco flavor notes with subtle hints of roasted nuts. The overall flavor is to die for. As a massive fan of quality tobacco flavored vape juice, Tobacco 1961 is one of my go-to choices or recommendations whenever someone asks me about good tobacco flavor e juice options. This one is a must-try!
Pinkman – Pinkman another classic flavor from Vampire Vape. A combination of sweet jam and mixed fruits, the juice is super-tasty, ideal for all-day vaping, and is one of Vampire Vape's most popular blends next to Heisenberg. And like Heisenberg, Pinkman derives its name from Breaking Bad – it's named after Jesse Pinkman.
Best Vampire Vape High VG Vape Juices
When it comes to high VG vape juices from Vampire Vape, the following are my current #1 picks for flavor and overall taste:
Blood Sukka – A sweet blend of red cherries and berries in 80/20 VG/PG
All Day Grape – A stunning grape-based vape juice with a menthol hit in 80/20 VG/PG
Pinkman – A sweet jam-packed and mixed fruits in an 80/20 VG/PG configuration
Kool Kick – A high VG lemon zest-infused vape juice that is super-refreshing and perfect for all-day-vape sessions.
Wrapping Up…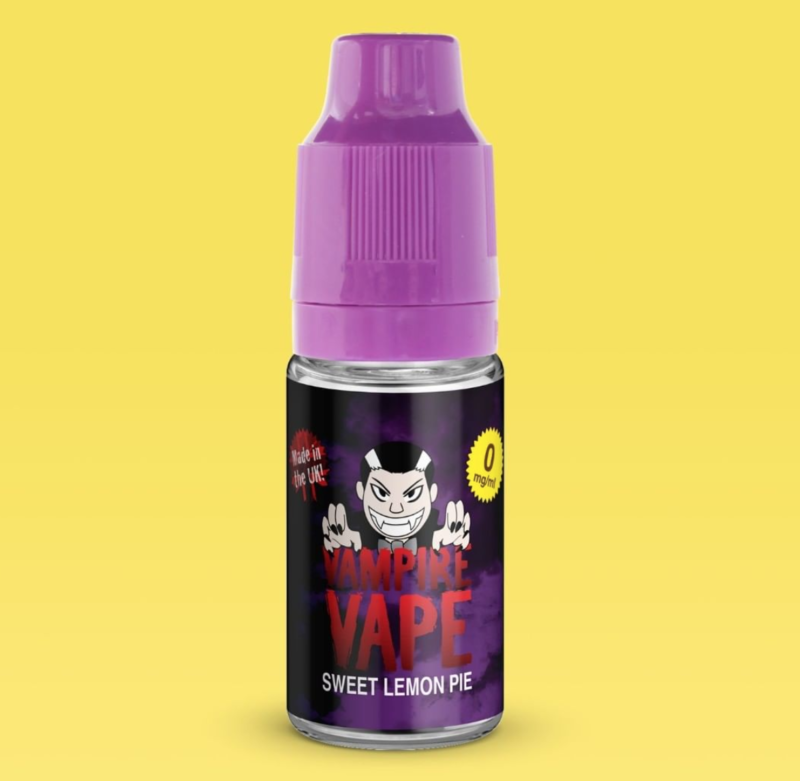 That's it for now. The Vampire Vape juices listed above are my favorites, the ones that I keep coming back to time and time again. However, if you're new to vaping it is well worth checking out all the available juices in its official store – it does a huge range of juices from Nic Salts to high VG and high PG blends.
If you need a good jumping-off point, use my suggestions above – I've been vaping Vampire Vape juice for as long as I can remember and I think I've tried nearly all of its range during the past five or six years. My current all-day-vape right now, however, is Tropical Island. I just cannot get enough of this stuff!
Drake Equation
Co-founder and Editor of VapeBeat. I make the words.