When it comes to pod vapes, you're literally spoilt for choice. Every major vape manufacturer makes one, so choosing one is now very difficult. In the last 12 months, I've tested and used around 60 pod vape devices and the best of the best are included in the table below.
---
Rather than list out all the best pod vapes in one place, I'm gonna do this a little differently. Out of all the pod vapes we've tested in 2021, the best option right now – according to our team – is the MiPod 2.0, pictured below.
This little vape pod is absolutely stunning in every way. My advice? You only need to be looking at one pod vape right – and that pod vape is detailed right below…
---
---
---
If you want a reliable pod vape, one that will work and run seamlessly for the long term, this is it. Add in the fact that it looks unlike anything else, is available in a massive range of colors, and that MiPods Nic Salts juice is to die for and you're in a very good place.
My advice? Get the MiPod. Grab a few bottles of MiPods's juice. Do this and you'll be sorted for the next 6 to 12 months for all your vaping needs.
The best of the rest are included in the table below, complete with detailed write-ups of each model and why we liked it.
The best of the rest is listed, in order, below…
The Best Pod Vape For 2021 (The Latest & Greatest Options)
---
My #1 Pick For Beginners…
If you're in the market for a simple-to-use, vape pen-style pod that has great battery life, amazing flavor, and killer coils that last weeks at a time, the UWELL Caliburn G is the one to go for. This vape is utterly brilliant, even better than its predecessor, the late, great UWELL Caliburn, and miles better than the Caliburn A2.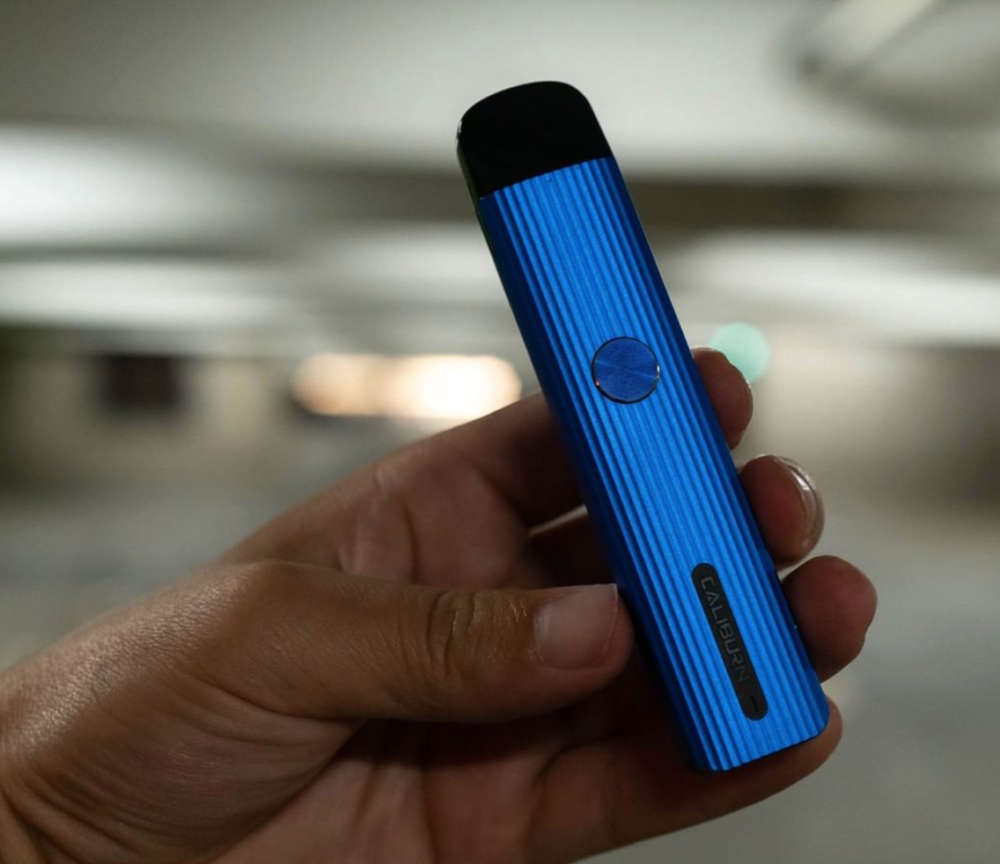 Best Deal? | Check Latest Prices Today
Here's an extract from my review of the UWELL Caliburn G:
I'm always a little worried about "successor devices" – I always worry they'll fail to live up to the hype of the device they follow. But here, UWELL has outdone itself: the UWELL Caliburn G takes all the elements that made the original UWELL Caliburn great and simply improved them, adding in more performance, better looks and design, and longer battery life.

The flavor, the pods, the overall vaping experience is utterly brilliant. For this reason, I'm calling this one early: the UWELL Caliburn G is the best vape pen-style pod vape money can buy right now – and this will likely be the case well into 2021 and beyond.
The Caliburn G is also really inexpensive too, making it a great option for pretty much everybody.
Need more options? Here's the best of the rest…
---
Overview of Our Top Picks…
As noted earlier, I've tested A TON of pod vapes between 2020 and 2021. The Freemax Autopod is my current daily driver, alongside the Caliburn G. But these aren't the only good options in town.
Good pod vapes are super hard to find. For every 10 that I test, I'd say about 2 or 3 are actually any good.
In my office right now, I have about 20 pod mod devices and 95% of them are simply laying around collecting dust.
I used them, tested them, hated them, and relegated them to my drawer of doomed vape products.
This is the bad news: if you're after a pod mod, you have to remember that the good ones are very few and far between.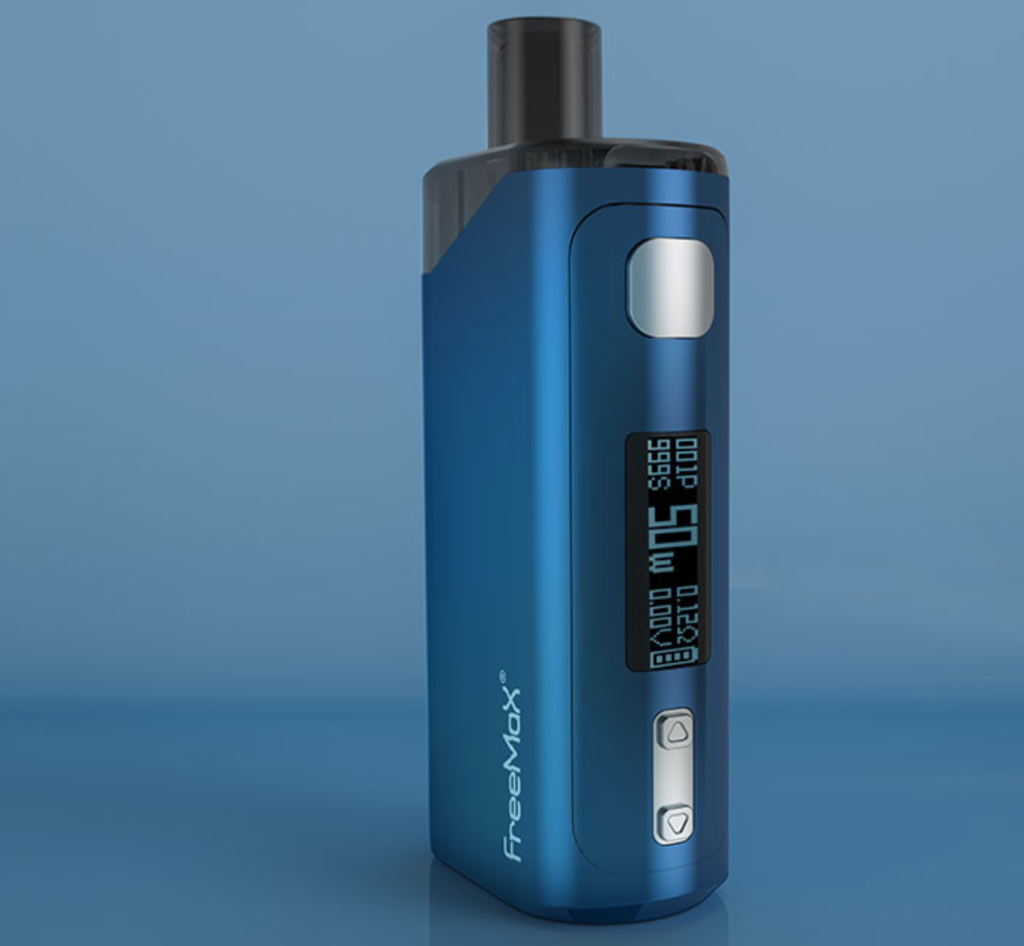 Right now, there are only several pod mod systems that I'd actually go out and buy. The #1 would be either the Freemax Autopod, the VooPoo Drag Max or the UWELL Caliburn G.
They're all freakin' awesome in every way.
The number of pods in the table is small because A) most pod mods kinda suck in a couple of really important ways, and B) a lot of them have terrible battery life.
The pod mods mentioned in this article are essentially the cream of the crop, the pod vapes that work great, vape great, and have decent battery life. The Voopoo Drag X Pro And S Pro, outshine in this department
Best Pod Vape For Flavor
When it comes to flavor, you have a couple of stand-out options. But it really does depend on what you're vaping. If you're planning on using nic salts and 50/50 vape juice, the UWELL Caliburn G is the one to go for – it is brilliant is a straight-up MTL pod vape.
If you want to vape freebase, high VG nicotine as well as stuff like 50/50 vape juice, you're going to need a pod vape that can do both – and for that you'll need something like the VooPoo Drag Max or the FreeMax Autopod50.
Out of these two vape devices, I'd be more inclined to go with the VooPoo Drag Max simply because it is basically four devices in one – you have support for mesh, for MTL, for RBA, and for standard sub-ohm vaping.
The FreeMax AutoPod will do both MTL and DTL too, and it is smaller. It also kicks out amazing flavor too. Again, the choice here will largely be based on what you want to do with the vape and whether or not you like the look of the device. Both are very evenly matched in the performance and versatility stakes.
Best Pod Vape For Clouds
If you want to blow big clouds, you'll need a pod vape that supports not only DTL vaping but also sub-ohm coils. And for this, the #1 option right now would be the VooPoo Drag Max – it is basically a vape mod disguised as a pod system. And with it, you'll be able to blow truly massive clouds.
Best Pod Vape For Beginners
The best pod vape for beginners, in my humble opinion, would be the UWELL Caliburn G. As vapes go, this is about as simple as you can get. All you have to do is fill the pod up with juice and you're good to go; there are no settings and you don't have to worry about wattages and/or coil resistance.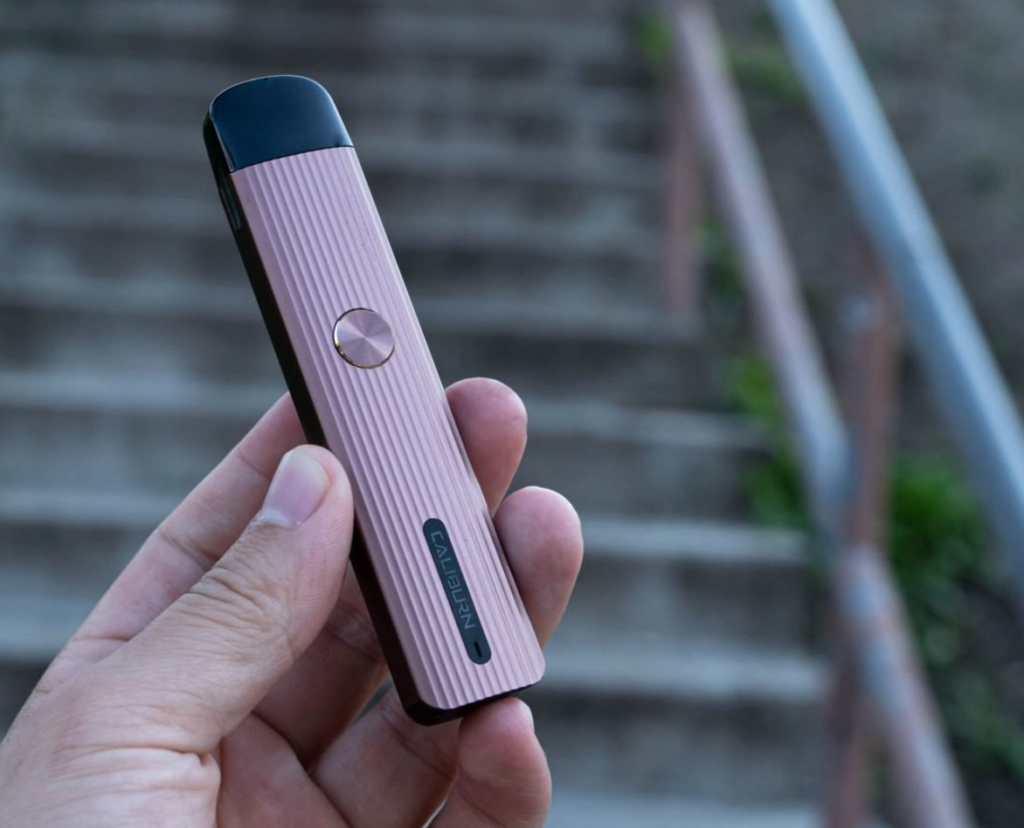 The Caliburn G is a plug-n-play device like the JUUL, only here you can refill the pods with whatever juice you like and this, obviously, makes running the UWELL Caliburn G a hell of a lot cheaper than something like the JUUL which will cost you a fortune to run in the short, medium, and long term.
Best Overall?
---
For all the best pod vapes for 2020, click over to PAGE 2…