VapeBeat has tested DOZENS of RDA tanks in the past 12 months, and the best RDA tanks for flavor and performance are listed here inside our A-List Guide to 2020's most KICK-ASS rebuildable drip atomizers…
---
Best RDA 2020: Our #1 Picks For Flavor & Clouds
When it comes to an RDA, you basically want two things: the ability to squonk if the mood takes you and plenty of flavor. Another thing you'll need? A sick deck for installing epic builds. Getting all three of these doesn't happen very often but this is exactly what the District F5VE Layercake RDA delivers – it's my #1 favorite RDA right now.
I have a collection of over 100 RDAs that I have accumulated over the years and for the last 9 months, the District F5VE Layercake RDA is the only one I've used. I love the way the looks and I adore building on its deck. It also vapes like a monster with its near-perfect airflow and beautiful industrial design.
For me, the District F5VE Layercake RDA is exactly what a modern RDA should be like – versatile, easy to use, simple to build on, and open and ready for squonking if you want it too. As you can see below, this one is going to take some beating in 2020/21.
Another great RDA option, especially if you're after a straight-up dripper, is the Recoil Rebel RDA. Developed by Grimm Green, the Recoil Rebel RDA isn't a new RDA by any means, but it is still one of the best straight-up flavor bangers on the market.
From the design of the deck, a spacious place with 2.5mm post holes, allows for seriously EPIC builds, making the Recoil Rebel RDA a great choice for mech mod users. I have had my Recoil Rebel RDA for over two years now and it is still one of my go-to rebuildable atomizers.
For ease of use, flavor, and builds, very few RDAs can match the Recoil Rebel RDA for overall quality and pure user experience.
Need more options? No problem. Here are a few other RDA tanks that we positively love. All of the RDAs listed below passed our tests with flying colors.
You have options for an MTL RDA, a Mesh RDA, and a straight-up cheap flavor banger below.
Essentially, these picks (including our two #1 options listed above) are the current best RDA tanks on the planet right now – at least according to our team of veteran reviewers anyways!
Best (of The Rest) Rebuildable Drip Atomizers 2019
---
Best RDAs On The Market
Quick Links: 
My Favorite RDA Tank Right Now?
For the last few months, my go-to RDA of choice has been the District F5VE Layercake. It is positively awesome. It squonks too, if that's your thang. But the main event is the flavor – the flavor is so, so good.
It has one of the most versatile decks I've ever seen and can accommodate dual, single or even triple coil builds.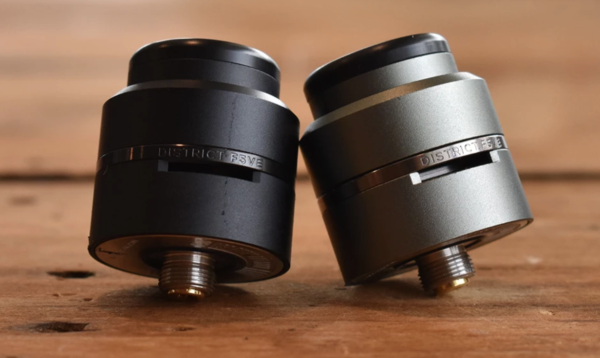 Best Place To Buy: 
The design is really smart; it looks totally awesome on all my mods and mechs. It's a 24mm tank and it has a wicked-good airflow system that really lets you drill down into different styles of vaping. The flavor is king here though. And if that's your thing, the District F5VE Layercake is well worth a look.
The dual post design of the deck makes the District F5VE Layercake an absolute dream for builders. This atomizer can take pretty much anything you can throw at it – and then some! Installing coils and wicking is a cinch. And this is why the District F5VE Layercake is my #1 favorite RDA right now.
Need more options? Read on for our picks for the following RDAs:
Let's kick off with dual coil BF RDAs.
Best BF Squonk RDAs (Dual-Coil)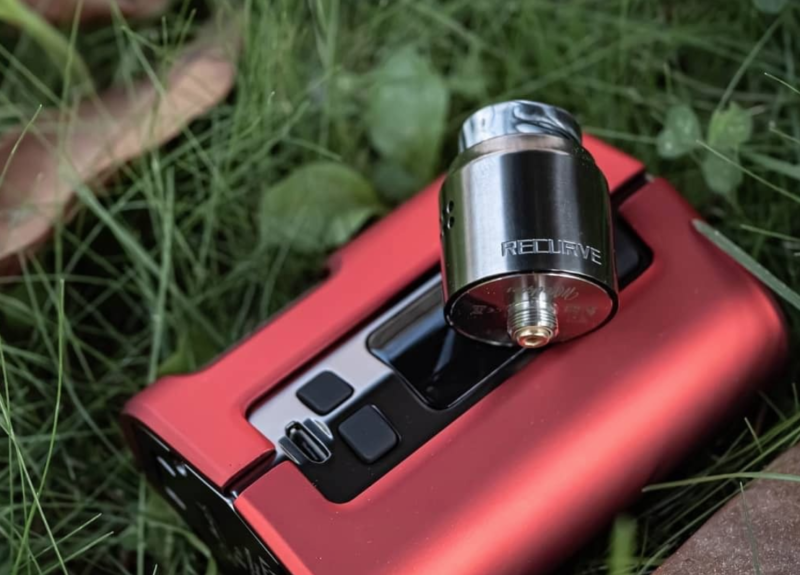 Best Place To Buy: 
The original Recurve RDA was a revelation; it came, it saw, and it pretty much destroyed everything! The sequel – the Wotofo Recurve Dual RDA – takes everything that made the original great, and adds in more of everything – more coils (it's now dual), more flavor, more control over the airflow.
The Wotofo Recurve Dual RDA is a massively impressive BF RDA that is ideal for anyone chasing flavor and big clouds. The deck is simple to build on, it wicks like a dream, and, once set it correctly, it will squonk perfectly and deliver flavor for days. It's also very well priced at just $23.95, making it a great option for those on a budget.
I didn't think Wotofo could top the original Recurve RDA, simply by adding in support for dual coils, but it has – this RDA is a killer set up that seriously delivers the goods. For flavor, for ease of use, for squonking – everything is 100% on point, just as you'd expect from Wotofo.
---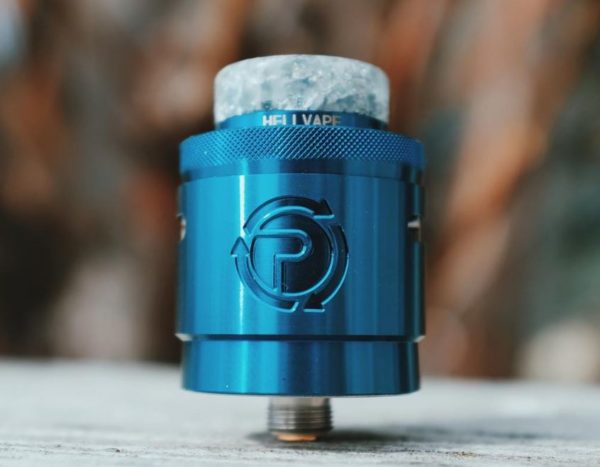 Best Place To Buy: 
The Passage RDA by HELLVAPE and SuckMyMod (SMM) is easily one of 2019's finest rebuildable atomizers. From the way it looks to the deck, to the way it vapes – everything is extremely impressive.
Setting up the Passage RDA is a cinch too; the deck is so easy to work with. You slip your coils in, wick it, and you're basically done. Minimal fussiness is always good when you're talking about RDAs, and the Passage RDA is this kind of deal.
As for the flavor? Well, it's breathtakingly good. Up there with the best of the best, in my estimations. The vapor it produces is dense and packed full of notes. Nothing is left out. I've been running all kinds of juice from the VapeBeat Store in mine and it has never tasted better.
The Passage RDA is a dripper and a squonker, and it excels in both instances, making it one of the most versatile RDAs on this list. The design is flawless, the side-mounted airflow creates mean flavor, and the airflow itself is damn-near perfect.
Bottom line? If you're in the market for a new RDA, the Passage RDA should be HIGH on your hit list. And for just $28.95 (with FREE shipping) it is also one of the best value RDAs around right now!
---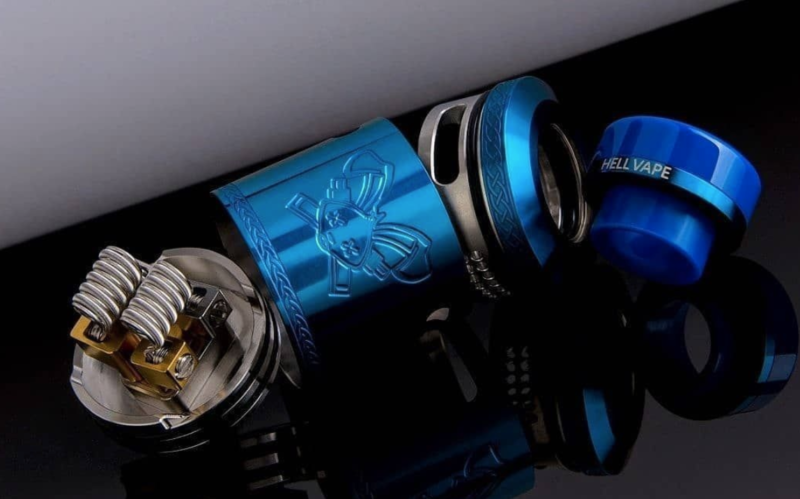 Best Place To Buy: 
The Dead Rabbit V2 RDA picks up where its predecessor, the original Dead Rabbit RDA, left off, adding in a four-post build deck and 6mm deep juice well. Again, you have a top-mounted airflow that delivers an angled stream of air onto your coils for big flavor. The adjustable AFC lets you really dial in your vape as well – from open and swooshy, to tight and restricted.
The deck, once again, is super-easy to build on. Just clip your leads, slot the coils in place, and wick it. The Dead Rabbit V2 RDA comes with a squonk pin as well, making it an ideal choice for both drippers and squonkers. But the best thing about this RDA is the flavor. Like the original Dead Rabbit RDA, it comes thick and fast, making this one of the best rebuildable tanks around right now.
---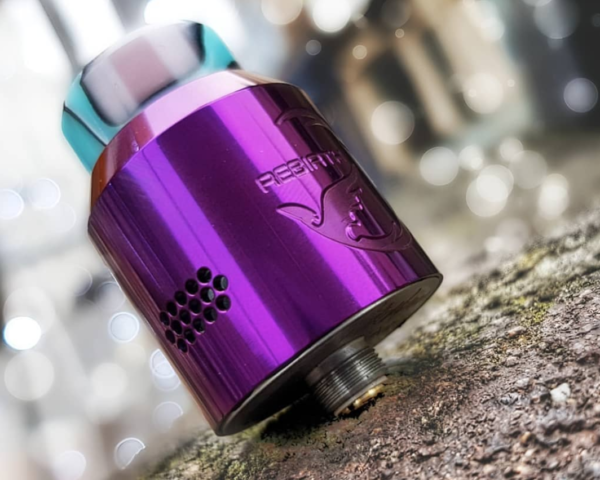 Best Place To Buy: 
Mike Vapes and HELLVAPE stormed the RDA market earlier this year with the Rebirth RDA, a dual-coil rebuildable atomizer that packs in tons of flavor and an immense deck. Currently, this RDA is a now a main-fixture inside my weekly rotation.
Why? It looks awesome and it has a brilliant postless deck that can handle coils and builds of any size. It squonks great. The flavor is stunning. And the airflow is one of the best of any RDA on this list. Chuck in a very competitive price tag and you're looking at one of the top RDA releases of the last 12 months.
If you're after a simple to use, big-hitting RDA that kicks out a TON of flavor, the Rebirth RDA should be high on your list. I own and recommend it to ALL my friends. And the reason is simple: like the BTFC RDA, it is just wonderful to use on a daily basis.
---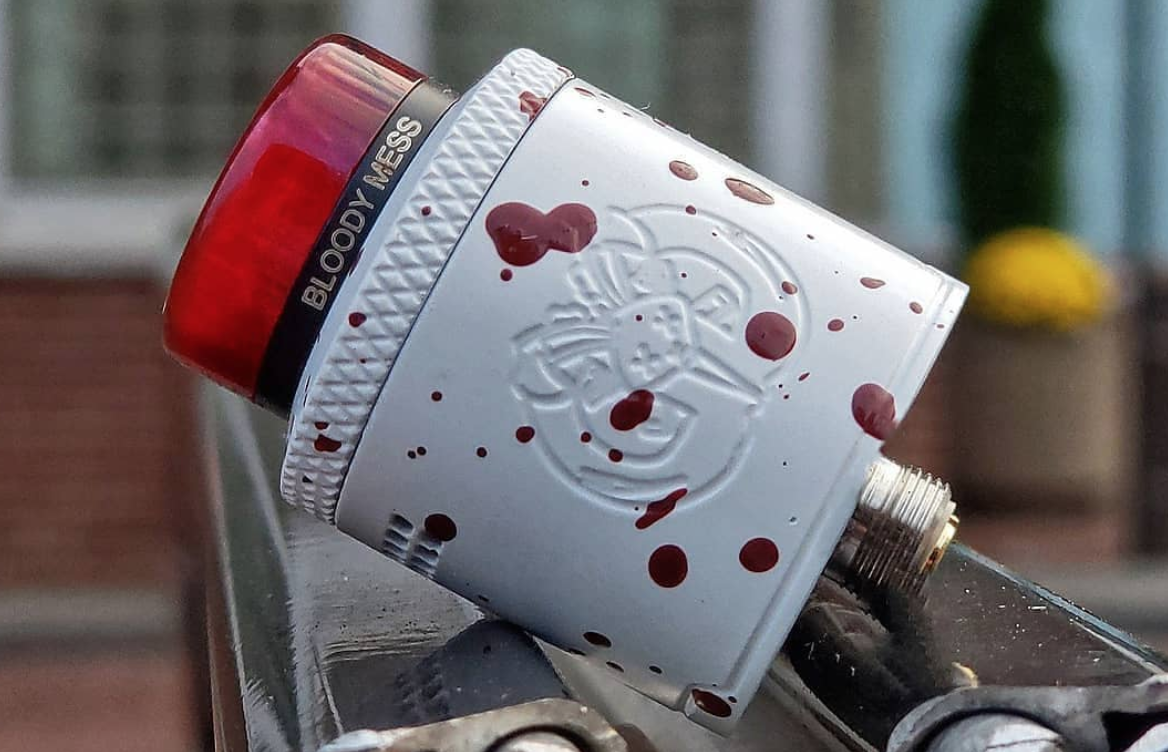 Best Place To Buy: 
I was a pretty big fan of the Dead Rabbit RDA, but for me, the Drop DEAD RDA is a vastly superior RDA.
The airflow is brilliant and, because of the coil placement, you can get pretty adventurous with your builds. It doesn't seem to spit quite as much as the Dead Rabbit RDA either, which is a good thing.
The flavor is the main event here, though. It's dense and precise, helped along by the expertly engineered AFC. You can also squonk the pants off this thing and never get a leak.
A truly solid RDA that performs brilliantly across the board. Ideal for new RDA users that want to get into squonking.
---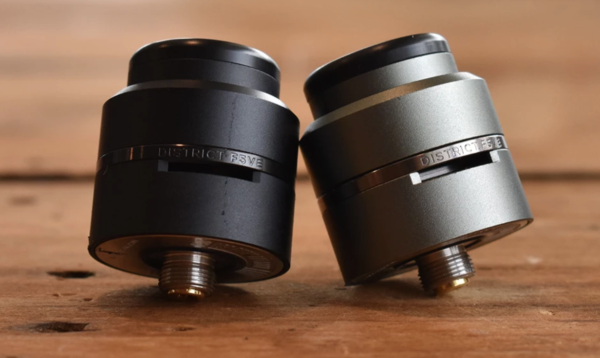 Best Place To Buy: 
District F5VE built the CSMNT RDA, and that dripper needs no introductions, so when the District F5VE Layercake landed, I had to try it out. The District F5VE Layercake RDA is a squat, 24mm RDA that is designed for both squonking and dripping. The deck is a masterpiece too, allowing for all kinds of exotic builds, making the District F5VE Layercake RDA an ideal choice for more experienced vapers.
Constructed from ceramisteel, a mix of ceramic and steel, the District F5VE Layercake RDA is designed to withstand even the most extreme of temperatures. This makes it great for all-day usage and extended high-wattage sessions. The Layercake RDA will rock both single and dual coil builds and its clamp system makes installing coils of all sizes a total breeze.
The AFC is brilliant too, allowing you to really drill-down on airflow without losing any flavor. And speaking of flavor, the District F5VE Layercake RDA is superb in this context; vape juice tastes near-perfect through this thing. Easily on a par with anything released inside 2019, the District F5VE Layercake RDA is one of my all-time favorite new RDAs. A perfect successor tank to the awesome CSMNT RDA.
---
Top BF Squonk RDAs (Single Coil)
Best Place To Buy: 
The original Wotofo Recurve RDA doesn't really need any introductions; it was and still is one of the most popular single-coil squonk RDAs on the planet. And with good reason too. The deck is brilliant, the flavor is impressive, and the curved design of the tank makes it one of the most unique-looking RDAs on the market.
I've had mine for over 18 months now and I still use it most days. Why? Because of the draw and the flavor; both are stunning. I also love that it can be run at lower wattages and still perform. This saves battery life, ideal if you're using a single 18650 vape mod, while ensuring you still get great flavor and performance.
Unlike anything else, the Wotofo RECURVE RDA is still one of my #1 squonk RDAs now – almost 14 months after its release. Like all classic RDAs, this one will be around for a good, long time. And the reason for this is simple: it's a brilliant tank that delivers masses of flavor, great clouds, and is exceptional for squonking. What more could you want?
---
Best Place To Buy: 
My second single coil love affair is also made by Wotofo. It's called the PROFILE RDA and its party trick is running mesh coils.
Wotofo makes really good mesh coils too. They're easy to install and wick and once you've done this the flavor and vapor comes thick and fast.
Is it better than the RECURVE RDA? Hard to say, they're both different. I use both interchangeably. I do love how smooth the airflow on the PROFILE is – it is a huge USP for this RDA.
I also like that it can run standard coils too.
I can't decide which I like best if I'm honest, as both the PROFILE and Recurve are exceptional in their own right, so, as is often the case, this one will come down to personal preference.
---
Best RDA Dripper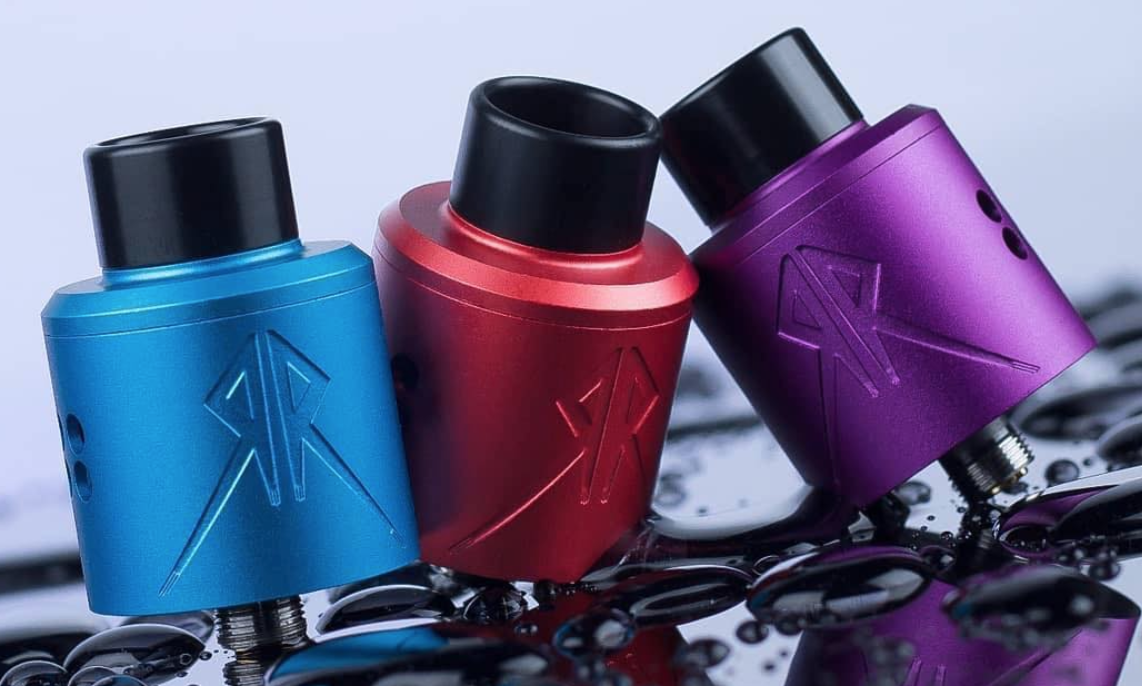 Best Place To Buy: 
Created by Grimm Green, the Recoil Rebel RDA is a straight-up flavor banger. Designed predominantly for dripping, the Recoil Rebel RDA is more of an old-school dripper than most on this list, but it can squonk – you just need to buy a separate squonk pin for it.
Normally, not being able to squonk out of the box would be a big negative for us, but the Recoil Rebel RDA delivers so much flavor that I simply cannot be mad at it. If you like dripping, or want a brilliant RDA for your mech mod, the Recoil Rebel RDA really hits the spot with its simple build deck and premium-grade build materials.
---
UPDATE: STOP Paying Over The Odds For E Juice!
Inside The VapeBeat E Juice Store, We Offer 30ML & 120ML Bottles For $8.99 and $19.99, respectively (We Also Have Over 1000 FIVE STAR Reviews).
---
RDA Tanks Explained
If you don't know what an RDA tank is, allow me to explain…
RDA stands for rebuildable dripping atomizer but these setups are sometimes called "drippers" — especially if you're down with the kids, as we quite clearly are.
RDA tanks offer unparalleled performance and flavor.
Rebuildable attys can be fiddly and they don't hold much E Juice (unless you have a squonk mod) but for sheer cloud output and precision with flavor, it is impossible to beat a solid RDA tank.
This is why RDA tanks are so popular with pro-vapers and those that take vaping very seriously.
The best of the best (for price and performance) are ranked above. These are VapeBeat's current #1 picks for right now.
Three Reasons You Should Try An RDA Tank:
Better Flavour – If you're chasing big flavor then an RDA is the way to go, as there really is no comparison when it comes to bright, crisp notes and sharp detail when vaping. For many, this is why RDA tanks are the ONLY option when vaping.
More Clouds – The clouds you can produce with these things, once coupled with a decent mech-mod or box-mod, are INSANE. You know when you go into a vape shop and you can barely see a thing? Yeah, that's because of RDA tanks and the insane amounts of clouds they kick out.
More Cost-Effective – You don't have to buy replacement coils, which are bloody expensive if we're being honest, as you build your own. And while this might sound like a pain in the ass, once you have a couple of builds under your belt you'll be able to build a new coil with your eyes closed.
Whatever RDA you end up using, you're going to need good-quality, USA-made vape juice – this is a fact. This is the #1 reason why we set up our own vape store. To give our readers access to high-quality vape juice for better-than-retail prices. We've already got 1500+ five-star reviews, so why not come and join the party?