Right now, these are the #1 top vape mods for MTL vaping. I use, love, and recommend ALL of the following mods for use with MTL tanks…
---
If you're looking for a bangin' vape mod designed exclusively for MTL vaping, I got some good news for you – there are plenty to choose from.
I'm a bit of an MTL purist, so I've used a ton of MTL-oriented vape mods in the past 12 months.
My current #1 favorite? Simple: the Innokin MVP5 – it is STUNNING and it looks totally badass, like something from a 1970s sci-fi movie.
The Best MTL Vape Mod (My #1 Pick For 2021)
A Quick Overview of 2021's Best Vape Mods
– The More $ Symbols, The Higher The Price
Which Mod Should I Buy?
For me, the two best options from the table above are the Lost Vape Centaurus if you want the best all-round vape mod on the planet.
It is expensive but it runs EVOLV's DNA250c chip, so it is super-advanced and extremely accurate with its power delivery.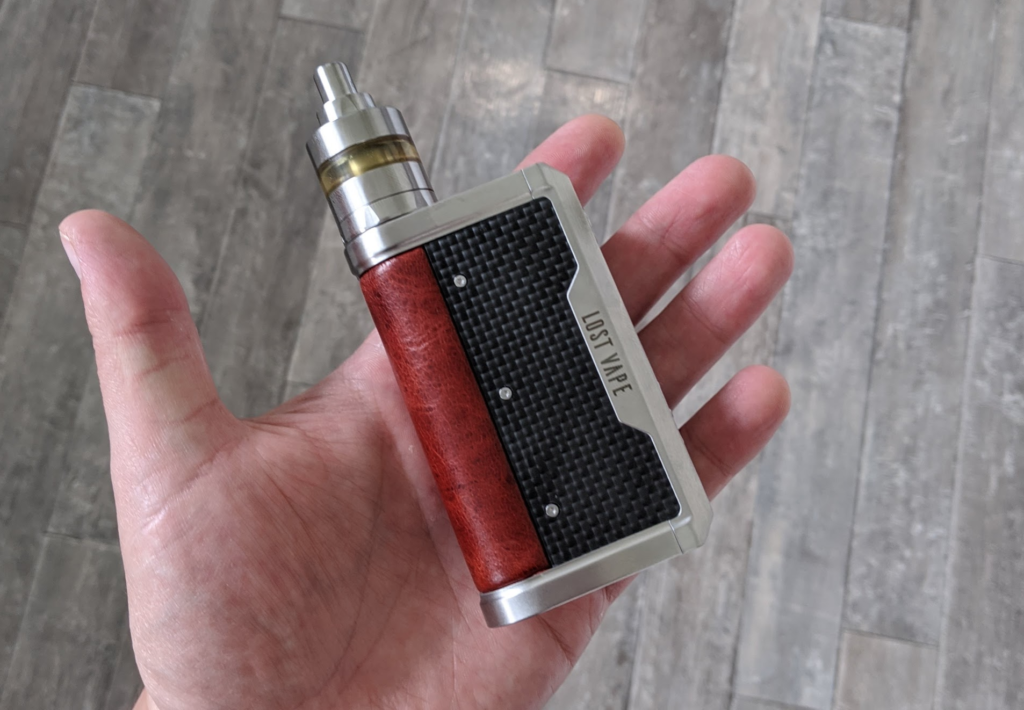 You also have support for advanced vaping modes like REPLAY and market-leading performance with respect to things like temperature control. I have been using this mod for nearly 12 months now, and it hasn't missed a beat.
If you want something cheaper, go with either the Innokin MVP 5 or the GeekVape Aegis X – both are exceptional vape mods. They're also a lot cheaper than the Centaurus but neither is quite as advanced.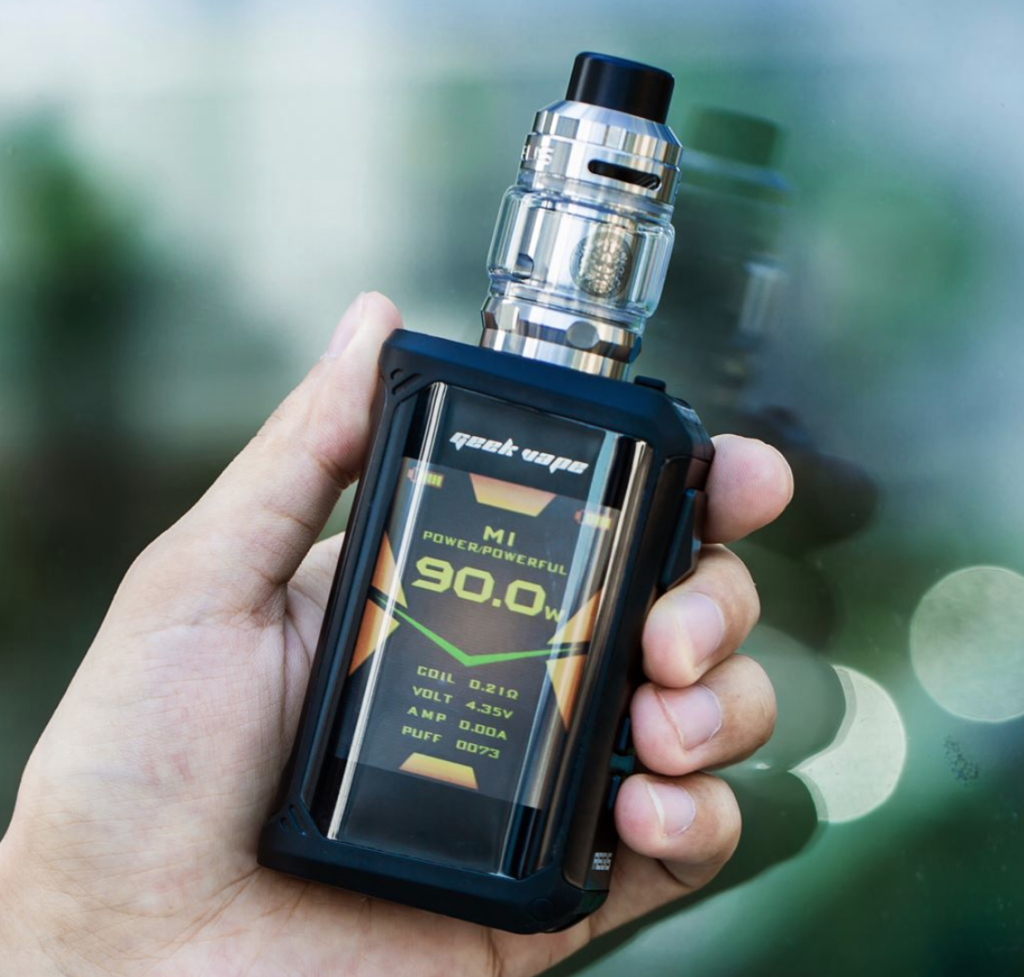 If you're a casual vaper that just wants something reliable, the GeekVape AEGIS X is a killer setup. It delivers BIG on looks and design and it punches well outside its weight class when it comes to performance. If I didn't have the Centaurus or the budget to buy one, this would be the mod I would be using.
Vapes Mods & MTL Vaping – What You Need To Know
The great thing about MTL vape tanks, besides the awesome flavor, is that they don't require much power to run. My Kayfun tank runs great at 12-15W, depending on the build, and that means I can run it all day and hardly touch my mod's battery life.
MORE: The #1 Top-Rated Vape Mods (What We're Using)
Conversely, a dual-coil RDA/RTA or a standard vape tank require anywhere from 50W to 120W of power. Great news for clouds and flavor, but bad news for your mod's battery life. At this output, even with dual-18650s, you're gonna run out of juice within 4-5 hours.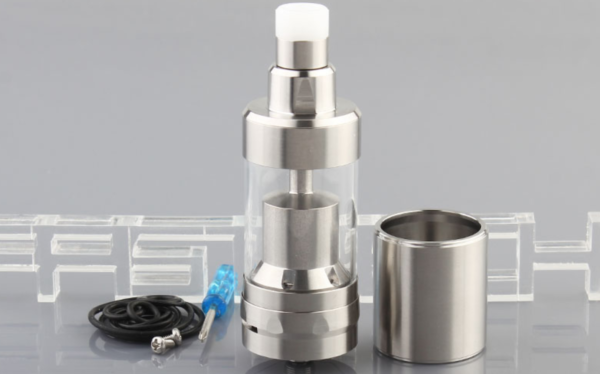 This is one of the main reasons I love MTL tanks so much. I can run one all day and night without ever having to worry about battery life. And it doesn't matter how much I vape either; a MTL tank combined with a solid mod consistently deliver 1.5-2 day's worth of solid battery life.
Case in point: on a recent weekend trip to Amsterdam, I didn't charge my vape mod the entire time I was there (48 hours in total). My Kayfun 5 and SX Mini G Class mod lasted the ENTIRE trip, and that was with heavy vaping too.
The Kayfun 5 is just about the best MTL tank in the business. But it costs $120! Can't afford that? Check out this clone option – it retails for $17 and is almost as good as the real thing. Only $100 cheaper!
Bottom line: if you want EPIC battery life that lasts days, you'll want to go with a dual-18650 vape mod. This will ensure the most bang for your buck with respect to battery life and performance.
Do You Need A Dual-18650 Vape Mod?
However, a dual-18650 mod is not essential if you're running an MTL tank. You can get away with single 18650 vape mods. And the reason is simple: when you output at around 12-15W, you're not taxing the battery and this means you'll get WAY longer than normal.
With a good single 18650 mod, you can easily get a full day's worth of vaping done before a charge is required. You'll need to keep your builds tight and your resistance nice and high (1.2ohms to 1.4ohms) in order to eek as much out of your battery as possible. But it can be done.
Personally, I'd take a dual-18650 vape mod over a single cell mod any day of the week and twice on a Sunday. But if you're after something smaller and more portable, a single 18650 vape mod is what you want to be looking at…
Best Single 18650 Vape Mod Right Now?
And right now, I'd say my favorite mid-range option is Vaporesso's Target Mini II. It's a beautifully sleek vape mod (as you can see in the picture below) that runs on a single 18650 battery. Inside you have Vaporesso's awesome OMNI Board 4.0 chipset, which is one of the most advanced vape chips on the market right now. It does it all – Bypass Mode, Temperature Control, Power Mode, Memory Settings. The works, basically.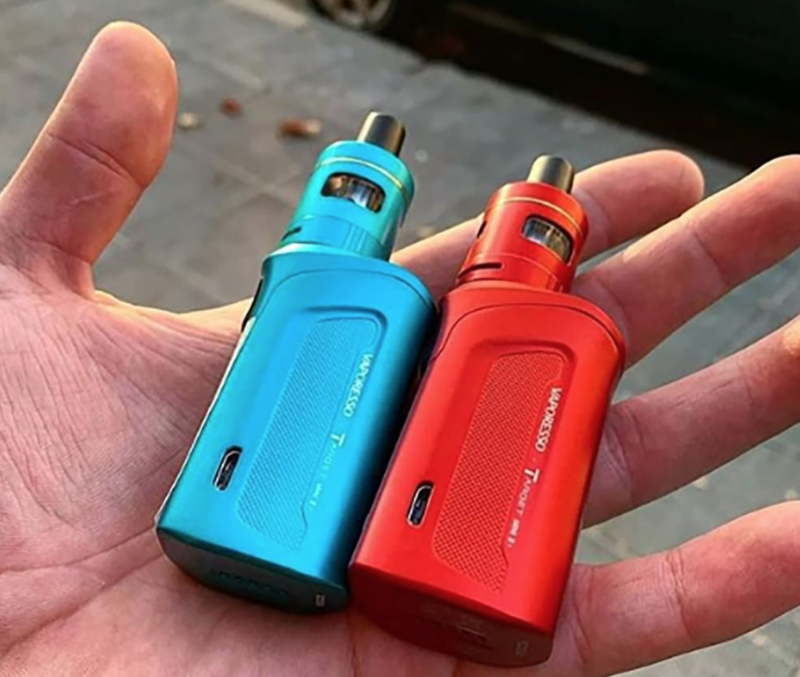 If you want something slightly more impressive, then the SXMini SL Class is the one to go for. This mod is STUNNING. And it ships with the YiHi chipset, which brings with it best in class performance for TC vaping. Next to EVOLV's DNA chipset, YiHi is basically the best you can get…
The SXMini SL Class is essentially the Mercedes SLK of vape mods. It is premium, it's lightweight, and it looks utterly stunning. Chuck in market-leading performance and insanely efficient power management (that means less battery used) and you're onto a winner for the #1 best single 18650 vape mod.
Do You Use Nic Salts E Juice In Your MTL Tank?
Another benefit of MTL tanks is that you can use Nic Salts E Juice in them. Right now, and for the last few months, I've been using Tobacco and Peanut Butterscotch from the VapeBeat Store. It is gorgeous; I literally cannot get enough of the stuff!
The reason Nic Salts are good is that they're stronger, with respect to nicotine, so you vape less, but they aren't harsh like standard types of E Juice with higher concentrations of nicotine. Nic Salts E Juice is packed with flavor (and nicotine) but it's perfectly smooth, so is ideal for use in pod vapes and low power MTL tanks.
And that Tobacco and Peanut Butterscotch from the VapeBeat Store is freakin' KILLER inside my Kayfun. So much flavor!
Drake Equation
Co-founder and Editor of VapeBeat. I make the words.