Arguably the most anticipated mod from 2020, the Lost Vape Centaurus has finally arrived in our mucky paws. The Centaurus replaces the immensely popular Paranormal, a behemoth of a DNA250C device, and one of the best-selling DNA250c devices ever, but can it go toe to toe with its sibling. On paper, it certainly seems so.
---
Lost Vape Centaurus Review Verdict – 94%
2020's #1 DNA 250c Vape Mod. Period!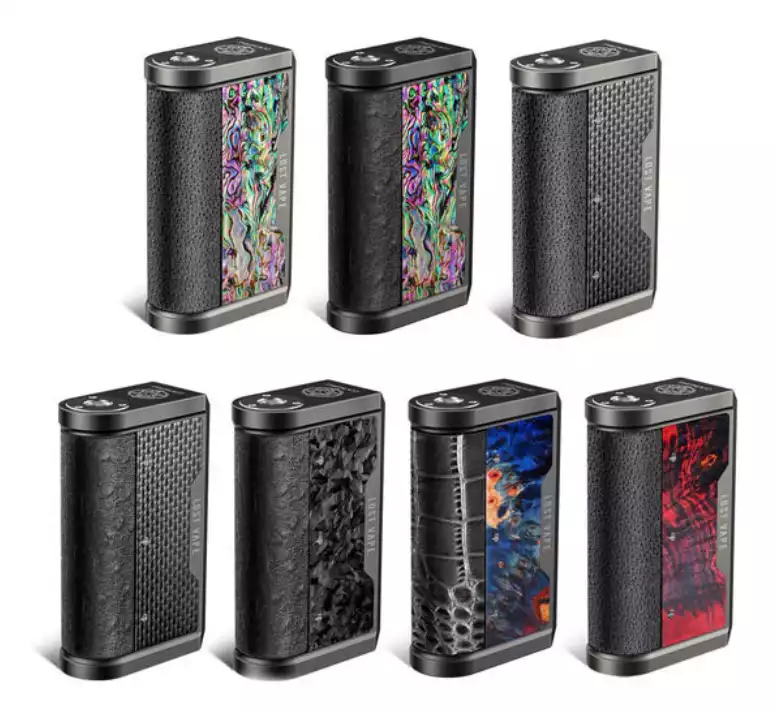 Lost Vape Centaurus Pros:
Holy gorgeous mod batman!
DNA 250C is still a top tier chipset
Build Quality is rocking
Ergonomics are perfect
Massive range of color configurations
The battery door has been greatly improved
Lost Vape Centaurus Cons:
Lip on 510 connection is annoying
Early versions had an incorrect spelling of Centaurus on the mod
25mm is the biggest atomizer you can you fit
Lost Vape has seen a rift in their segments, with the founding company losing the rights to their Paranormal series after the split. With the Paranormal being a top seller, it only made sense for LV to replicate the design. What we got was a slightly refined and refreshed version of the Paranormal, an already close to flawless product.
---
Design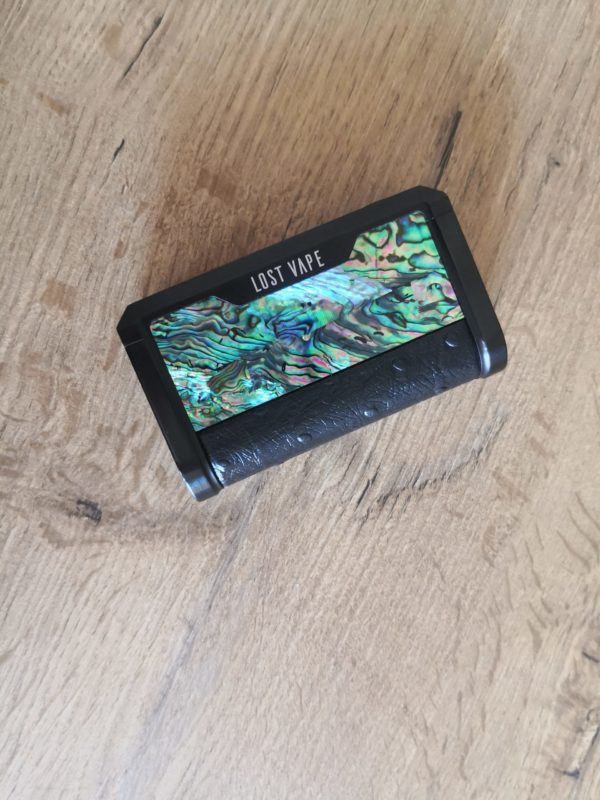 Looking at the Centaurus from far away, it's extremely difficult to distinguish between it and the Paranormal. They are near-identical bar a few small changes. Gone is the hated plastic decorative piece under the 510, slightly sharper angles and a whole host of new color and material options. The Centaurus comes in stainless steel, gunmetal, and black chassis options. Panels come in various versions of carbon fiber, stabilized wood, and abalone shell. If that wasn't enough, grip options include different leather options, ostrich, crocodile, cowhide, and more. Rest assured, there will be a combination that meets your fancy.
The chassis is an angular affair, no doubt to house the chunky Evolv board on the front. Thankfully, the rounded rear, leather-clad assembly is round and fits perfectly in your thumb webbing, making the Centaurus the perfect index trigger device. The stainless steel construction of the chassis makes the Centaurus not only sturdy but heavy as a brick. I wouldn't say it's not pocketable, but you're gonna need a hefty belt for this one.
The front facia is typical DNA with a large color screen, a squishy fire button, 2 adjustment buttons, and a menu/confirm button. The buttons are stainless steel as well and have a tiny amount of resistance when pushing without being clicky. Up top is the 510 connection and here is where my biggest complaint is. The 510 is slightly raised, likely to protect the mods paint, but prevent your atomizers from sitting flush with the chassis. Why many won't care but, for a mod as beautiful as the Centaurus, this is disappointing.
The battery door on the Paranormal was a flimsy hatch type unit and was prone to failure. Lost Vape has decided to keep the hatch, but instead reinforce the hinges to make the entire assembly sturdier. I found with certain batteries, like Sony VTC5s the door can be difficult to close, but once it's latched in, it stays closed. Speaking of batteries, the Centaurus is strictly dual 18650, but that should provide at least a full day if you're a heavy vaper.
Performance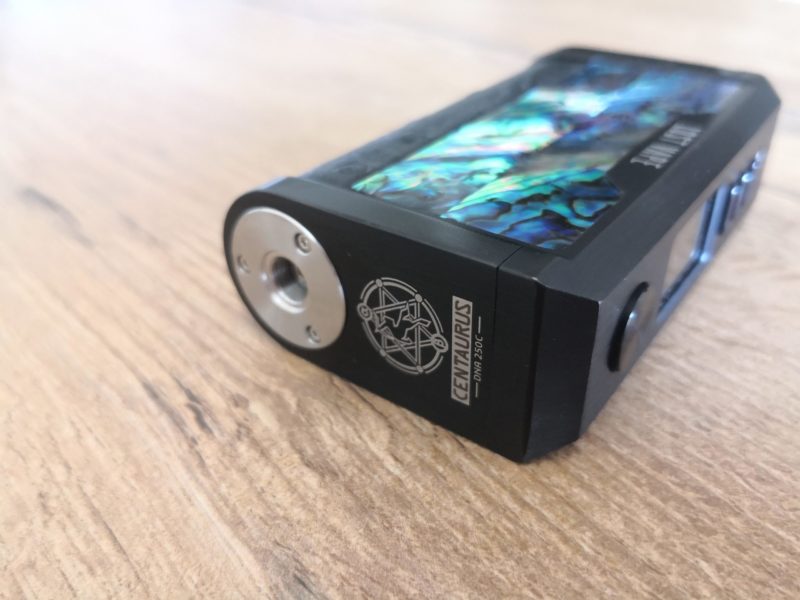 Housing a DNA250c, the Lost Vape Centaurus performs just like you would expect. Ample power and temperature control to die for. Latest gen mods have made big strides to ensure fast and accurate power, but none have been able to match a DNA mod for its temperature control mode. Evolv calls their TC "Replay" and in essence, it's a dumbed-down way to ensure that every hit is the same as your favorite hit. Simply put, with a TC compatible coil, a user can take a puff and if it's satisfactory, hit the save button and the DNA board will replicate that hit every time until your cotton is completely dry. No dry hits, no drop in power, just pure magic.
DNAs are also known for their customizability, however, not everyone would want to delve into the inner workings of their device. What we do love though is the option to completely change the theme of your device, either by downloading a pre-made one of designing your own theme. Other valuable options are complete diagnostics of your device from the ambient temperature of your coils, to a history of all your previous puffs. Even battery performance can be monitored in real-time. It really is the tinker man's chipset.
Specs:
Size: 91mm x 55mm x 26mm
Chipset: Evolv DNA250c
Dual 18650
Max atomizer size: 25mm
Wattage Output Range: 1-200WResistance Range: 0.1-3.0ohm
Micro-USB charging
Materials: Stainless Steel
Lost Vape Centaurus Review – Conclusion
Look, the Centaurus isn't a cheap device, even more so for a Chinese made mod. It's about $160 and that's no small amount of change. What that money gets you though, is a solidly built mod, that looks incredible in any collection and houses one of arguably the best chipsets ever made. The amount of customizability alone is worth the price. Add replay mode and a solid VW mode to the mix and you have a mod that should keep you entertained for years.
Is it worth upgrading from a Paranormal? Probably not, both house a DNA250c, and the updates are minor; a better battery door and slightly better aesthetics, for instance. Is it worth upgrading from a non-DNA 250c device? Absol0utely. If you have deep pockets, a Dicodes or similar may worth a look, but in my opinion, the Centaurus cannot be beaten on looks, features, and useability.
---
2020's #1 DNA 250c Vape Mod. Period!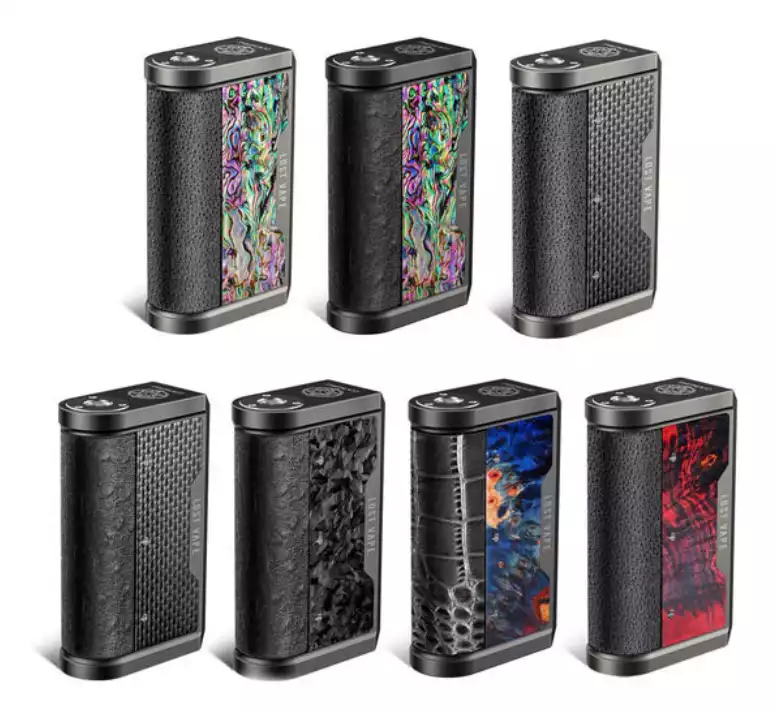 Red
Internationally published journalist and reviewer, unofficially certified vape connoisseur. MTL, DTL, RDTL, Red takes it any which way