With a DNA 250c vape mod, you're getting the best possible performance, the best accuracy, and access to the most advanced vaping modes. And right now, this is our #1 pick for 2020…
---
Best DNA Mod For 2021
Thanks to COVID and the never-ending war on vaping in the US, new DNA mods are few and far between these days.
However, you do have some great options – as you'll see below – but, for me, there really is only one good option on the market right now.
This is the vape mod that I currently use, and it is what I have been using for months now – the damn thing is near-perfect.
I'll add more mods as I test them, but right now the supplies are pretty limited…
#1 – Lost Vape Thelema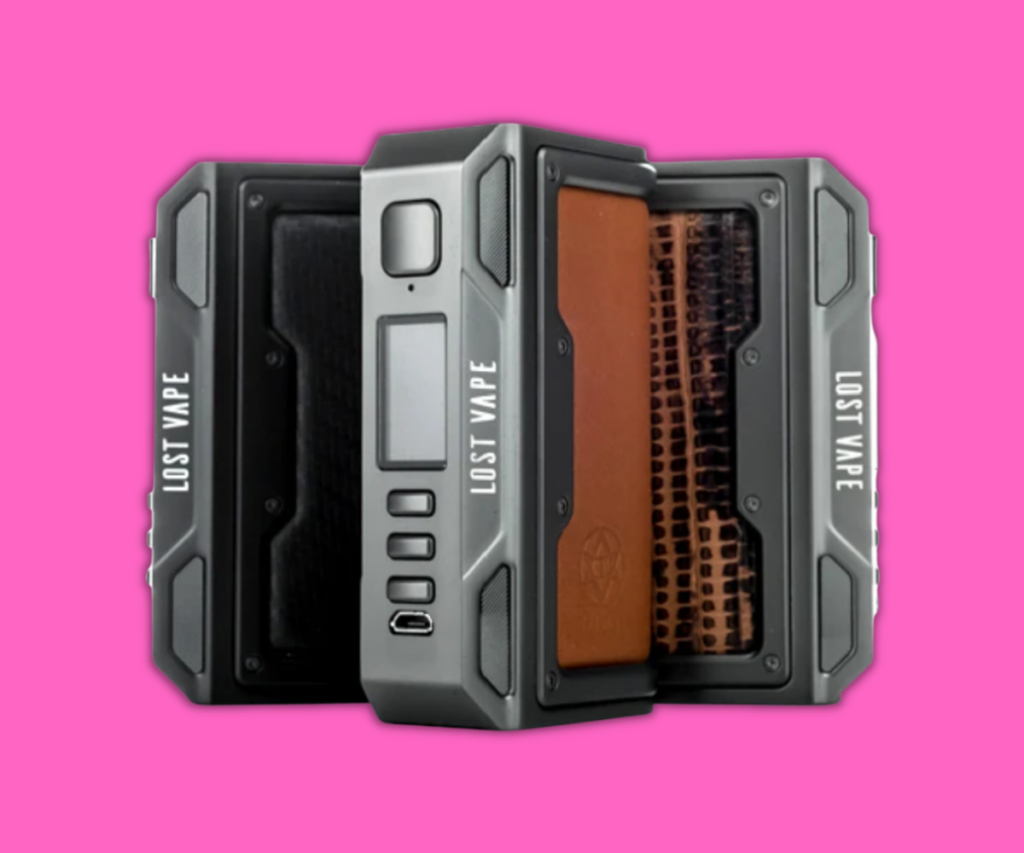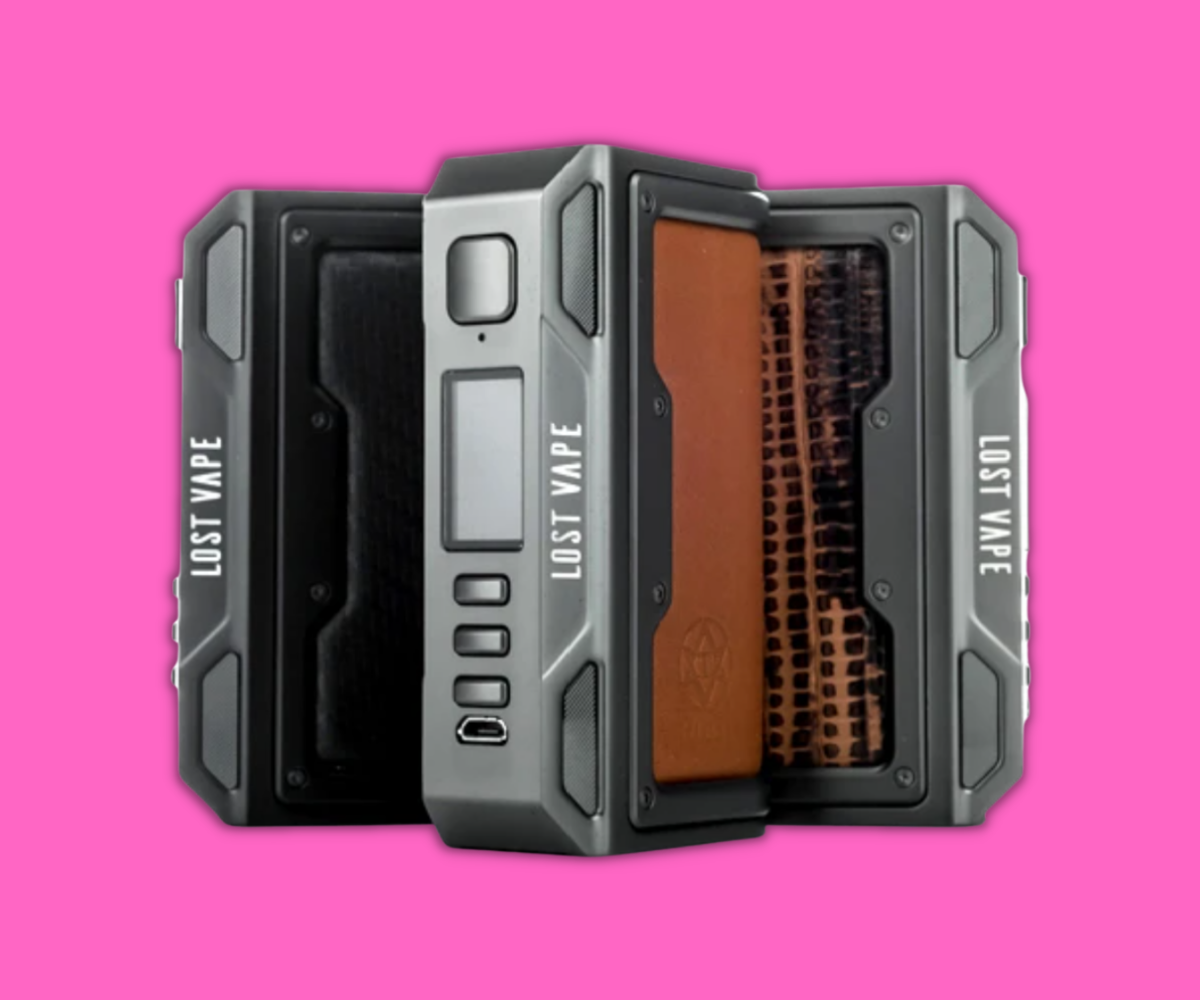 If you want the best possible DNA mod right now, there really is only one game in town – the Lost Vape Thelema.
This mod carries the latest DNA chipset – the DNA 250C – and benefits from a bunch of external updates like its new C-Frame battery door.
The mod is decked out in genuine leather, comes in a range of color finishes, and looks utterly superb.
Ideal for rebuildable tanks and sub-ohm tanks, as well as MTL tanks like the Kayfun, this super-advanced vape mod is arguably one of the finest box mods on the planet right now.
---
Best DNA 250c Vape Mod 2020
I haven't used many DNA 250c vape mods in 2020. This is mostly down to COVID and limited updates from key brands – thanks to the PMTA. I did test a few, however, and there was one stand out unit.
The vape mod I have been using for nearly six months straight now. I'm talking about the Lost Vape Centaurus DNA 250c. This mod is insanely good and picks up where the Lost Vape Paranormal left off, adding in a bunch of new features like Replay Mode.
For me, the Lost Vape Centaurus is the #1 DNA vape mod on the planet right now. From a design perspective, it is stunning. It feels ultra-premium, it runs on dual-18650 cells, and it is simple to use (even for beginners).
But if you want to get fancy with your vaping, you're free too – the DNA 250c chipset can accommodate all kinds of vaping styles and preferences. It also has best in class temperature control and accuracy, both in TC and power mode.
Nothing else comes close, basically. And right now I wouldn't want to be using anything else. If you're worried about the PMTA guidelines, and you're in the USA, and you want a vape mod that will last for years without fault, the Lost Vape Centaurus DNA 250c is the one to go for – it'll set you back 149 bucks but, trust me, that is money well spent.
---
Top DNA Mods RIGHT NOW 2019
When it comes to performance, DNA mods are essentially the benchmark by which ALL other vape mods are judged by.
EVOLV's DNA chipset is monumentally powerful.
It is also one of the safest chipsets on the planet with hundreds of built-in safety protections and fail-safes.
Beyond this, DNA mods are the #1 options for best in class temperature control vaping. Nothing else comes even remotely close – not even YiHi Mods, though they aren't too far behind.
DNA mods – notably DNA 200 and DNA 250 ones – are pricey.
They are premium-grade vaping devices designed for the best possible vaping experience.
Like with a performance car or PC, you will pay a premium to access these benefits.
But once you experience a DNA mod, you will 100% know where all that extra cash went.
---
 Why DNA 250 Mods Rock! 
97% Output Accuracy in Temp. Control & Power Mode
Escribe Software Lets You Fully Customize Vaping Experience
Multiple Safety Features & Built-In Fail-Safes
Stunning, Premium Designs
Flawless Performance Across The Board
---
The Best DNA 250 Mods You Can Buy Right Now
There are many DNA 250 mods out there. Most are very good too.
But for me, there are a select few that really stand out from the crowd.
I've based the following mod selections (listed below) on the following things:
Design | The mods must look great and be made from premium build materials.
Features & Performance | They must pack in great technology and useful features. No gimmicks, just useful technology
Value For Money | DNA mods are expensive, but a mod should still offer value for money (even when you're paying three figures for it)
All of these things are important to me as a vaper, so when selecting options for this feature I choose them with the above criteria in mind.
---
Best DNA Mods – My #1 Picks For 2018
#1) Lost Vape Triade DNA250C 300W Box Mod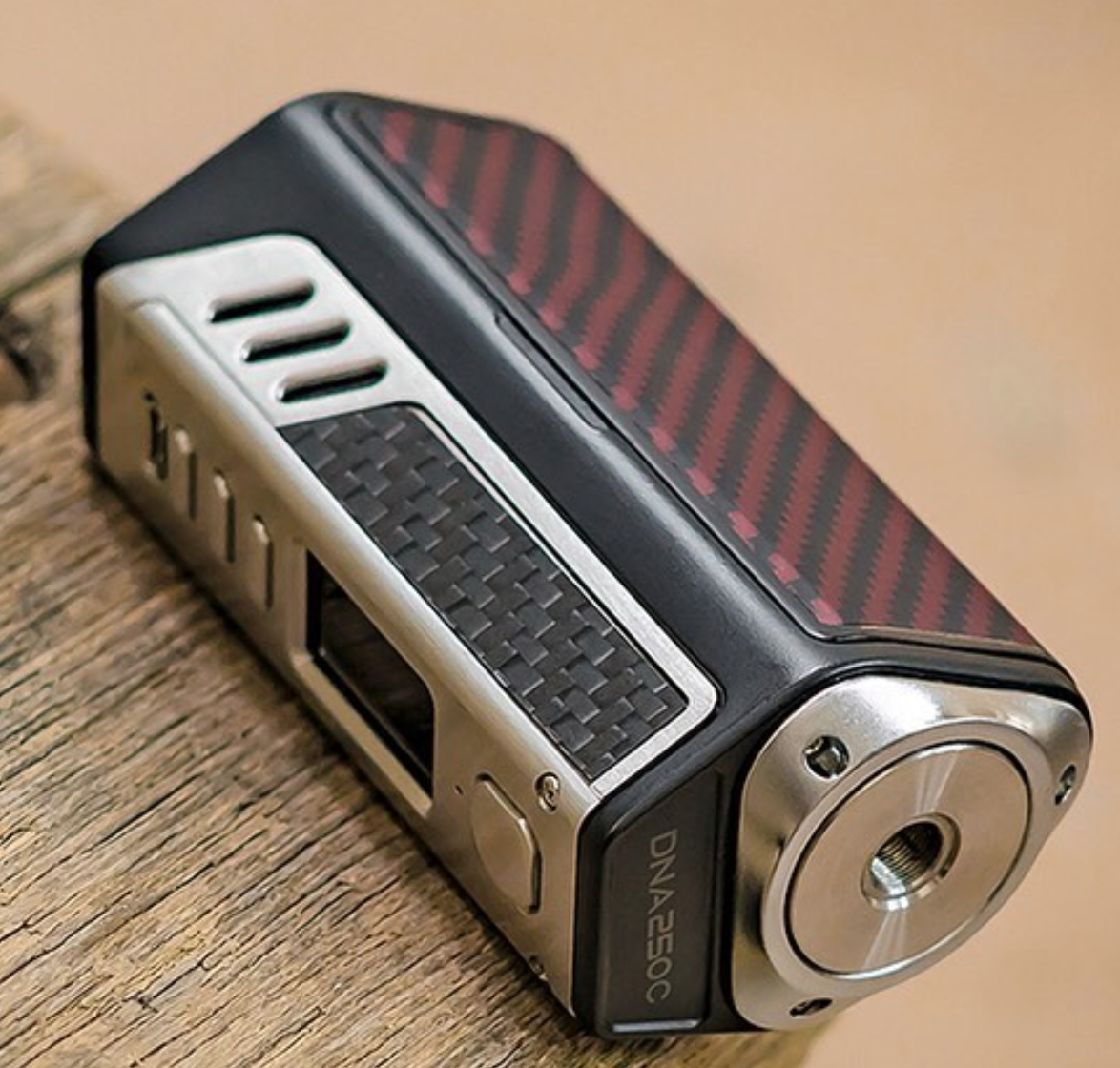 Many people, including myself, think the Lost Vape Triade DNA250C is the best regulated box mod ever created.
The reason for this is threefold:
The mod is brilliantly designed, it's perfectly ergonomic;
EVOLV's DNA250C chipset is the best vape chip on the planet right now;
It is perfectly suited for all styles of vaping – from TC to high-power sub ohm tanks and rebuildable atomizers.
It also runs on three 18650 cells and this means battery life is off the charts. Run the Triade DNA250C below 80W and you're looking at 3 days of battery life from a single charge.
Performance, battery life, power, temperature control. Everything about the Triade DNA250C is exceptional.
---
#2) Lost Vape Therion DNA166 TC Box Mod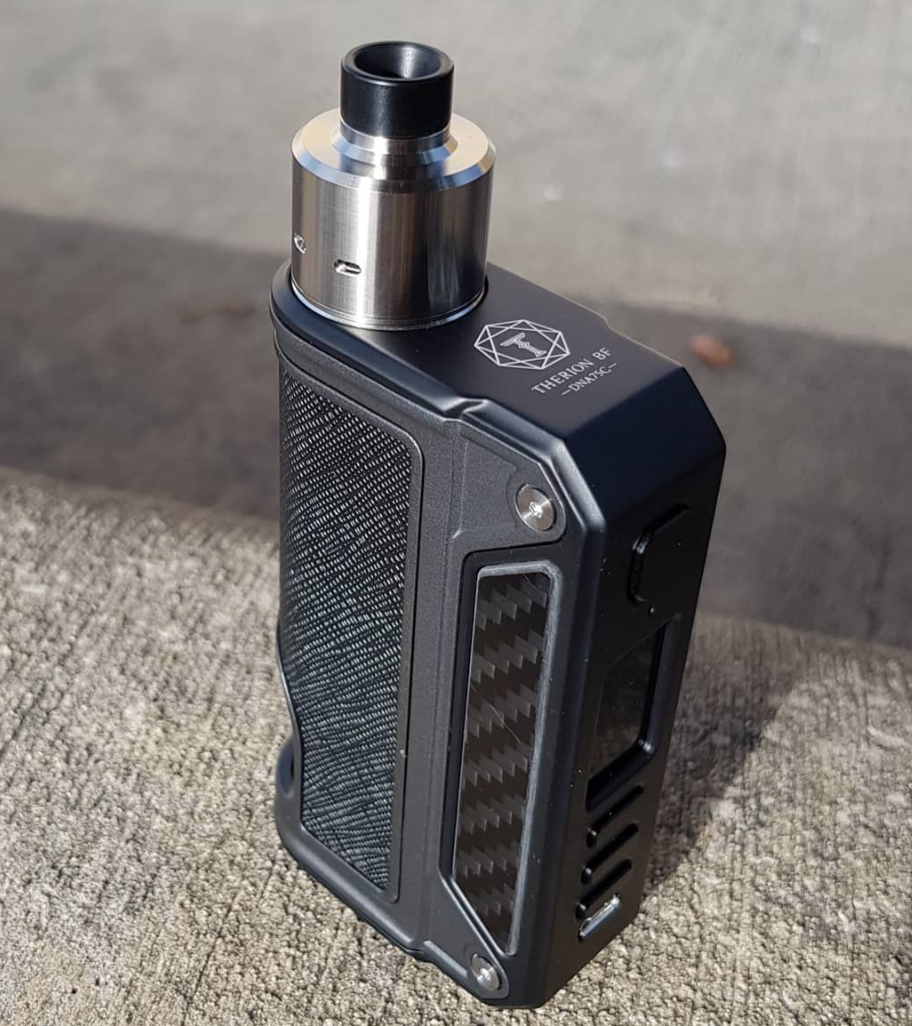 The Lost Vape Therion DNA 166 isn't as powerful as the Triade; it runs EVOLV's 166 chipset which outputs at a maximum of 166W.
Thing is: for 99.9% of vapers that is more than enough.
If you're running RDAs, vape tanks, or RTAs, chances are you're never going to go that high anyway.
Like the Triade, the design here is near-perfect. I'm talking premium build materials, perfect ergonomics, and beautifully simple software menus.
If you're after a slightly cheaper version of the Triade, and you don't need ALL of its power, the Lost Vape Therion DNA 166 comes highly recommended.
---
#3) asMODus Oni 167W DNA250 TC Box Mod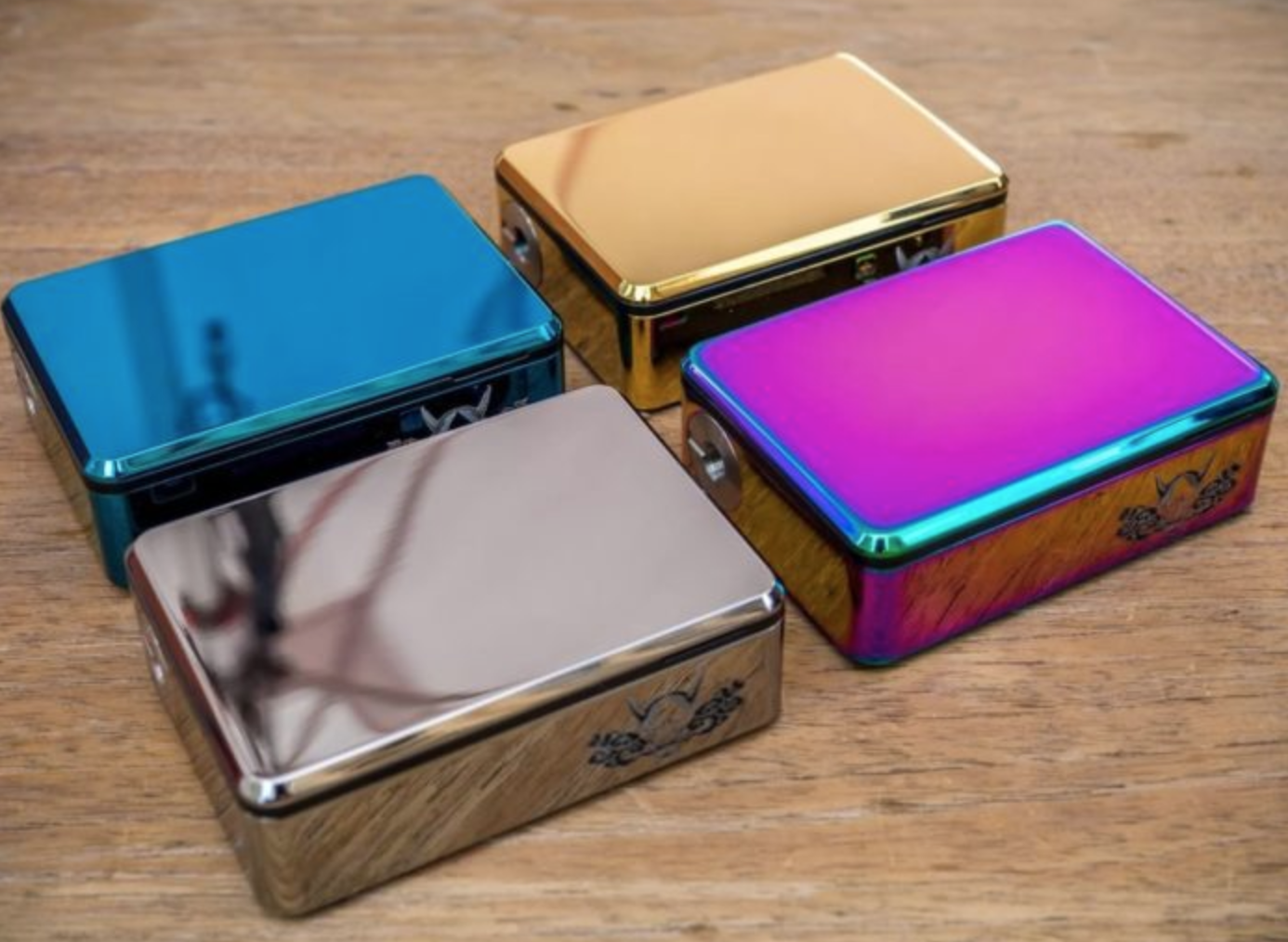 The asMODus Oni 167W DNA250 is the cheapest option on this list. But DO NOT be put off by its price – this mod is very, very good.
Not only does it come in a variety of eye-catching color options, but it also outputs power up to 167W and is a master when it comes to temperature control vaping.
A traditional box mod through and through, the asMODus Oni 167W DNA250 is an ideal option for anyone that is looking for a sub-$100 DNA mod that packs in plenty of power and design flair.
Such an awesome vape mod!
---
#4) Lost Vape Paranormal 200W DNA250C Box Mod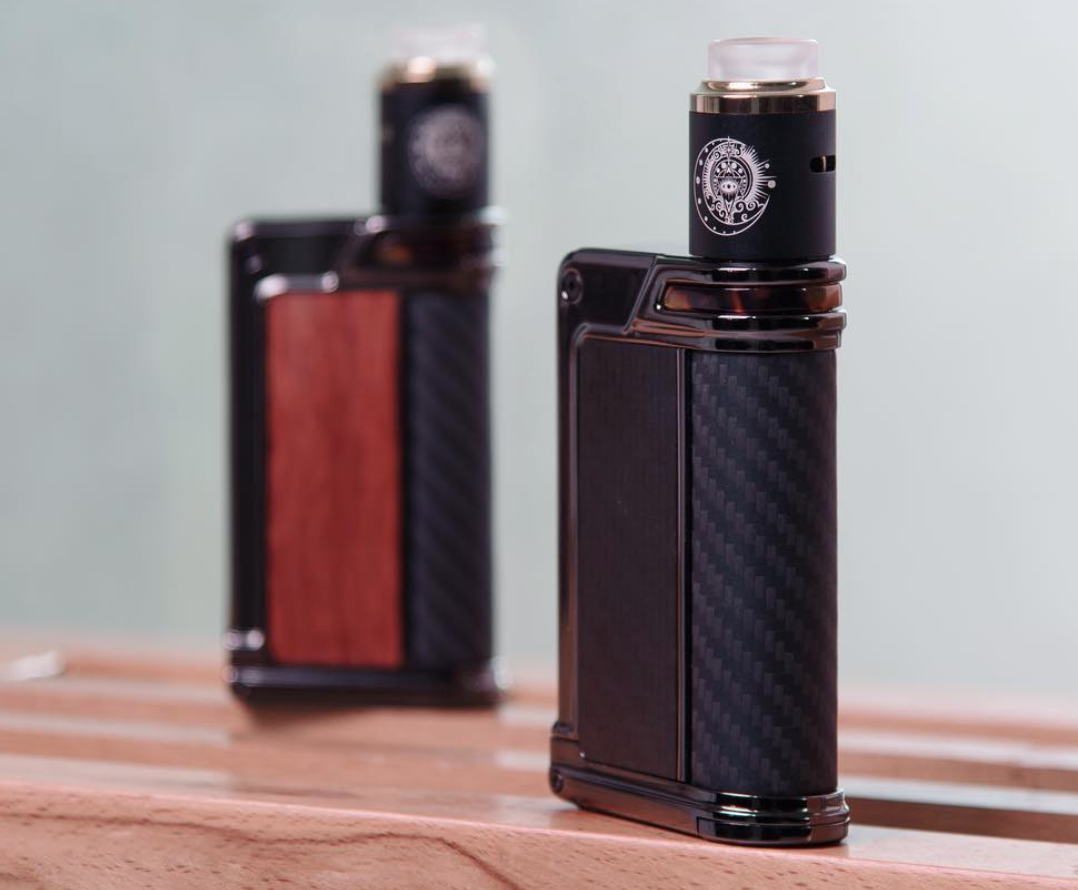 You've probably noticed that there's a lot of Lost Vape mods on this list. Well, that's for good reason. Lost Vape makes some of the best mods on the planet. And the Paranormal is no exception.
Like other mods on this list, the Paranormal uses EVOLV's DNA166 chipset which means it is limited in potential power-output compared to mods that carry the DNA250C chipset.
Should this bother you? Not in the slightest. I don't know of any tank that requires more than 120W to function optimally. What you're getting here is superior craftsmanship, insane power/TC vaping, and robust, reliable performance.
I also adore the way this mod looks.
Trust me, pictures do not do it justice.
---
#5) Think Vape Finder DNA250C 300W Box Mod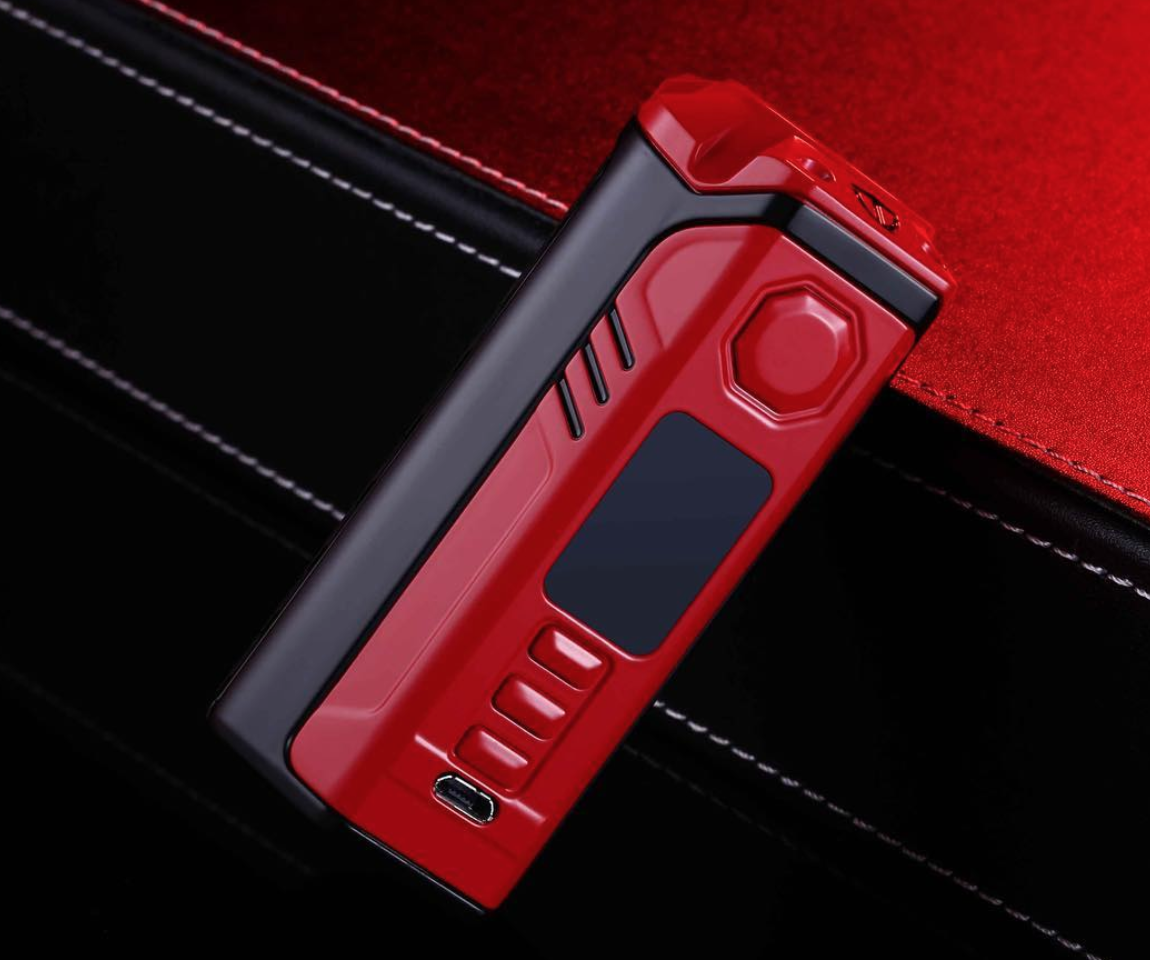 The Think Vape Finder DNA250C runs the latest and greatest EVOLV DNA chipset and it also rocks three 18650 batteries.
That means you get INSANE power performance (up to 300W) and outstanding battery life – anywhere from 3-4 days, depending on usage.
The Think Vape Finder DNA250C is available in a range of color options and, like the rest of the DNA mods on this list, it is built in a very solid manner.
The chassis of the Think Vape Finder DNA250C is made from high-quality zinc alloy and it really pops in red and yellow – yellow being my favorite color scheme for this mod.
If you're after a super-sturdy DNA250C vape mod that looks very unique, the Think Vape Finder DNA250C is pretty hard to beat. Both for looks and performance.
Highly recommended!
---
If you're after a DNA mod with less power, make sure you check out VapeBeat's Guide To The Best DNA 75 Mods
What is EVOLV's DNA 250 Chipset?
Glad you asked. Just as your phone uses a microprocessor to perform tasks, so too does your vape mod.
EVOLV's DNA chipsets are the most advanced and costly on the market, bringing unparalleled performance and customization options.
You will pay more for mods running on DNA 250 chipsets, but if you're serious about vaping you will not mind the outlay.
Why? Simple: the DNA 250, via Escribe, gives you unparalleled control over your vaping experience.
If you're unsure what Escribe is, check out this handy video below which tells you everything you need to know about using the software and what you can do with it.
Make no mistake: Escribe is a massive USP for DNA 200 and DNA 250 mods.
No one else has anything quite like it.
This is why a lot of people, once they've gone DNA, never use anything else.
"The DNA 250 is a power regulated digital switch-mode DC-DC converter for personal vaporizers," said EVOLV.
"It features Evolv's patented Wattage Control, Temperature Protection, Preheat, Digital User Controls, OLED Screen, Onboard Buttons and Synchronous Rectification for maximum battery life and minimal heat generation. The DNA 250 runs from a 2 or 3 cell lithium polymer battery and features cell-by-cell battery monitoring and integrated balance charger.
"The USB port and Evolv's EScribe software can be used to customize or monitor the user experience. It is the most advanced personal vaporizer controller ever made. The DNA 250 is vaping down to a science."
If you want the best in the business, as well as all the latest safety features and the most accurate firing and reading, you need to get yourself a DNA 250 mod.