With a DNA 250c vape mod, you're getting the best possible performance, the best accuracy, and access to the most advanced vaping modes. And right now, this is our #1 pick for 2022…
---
Best DNA Mod For 2022
Thanks to COVID and the never-ending war on vaping in the US, new DNA mods are few and far between these days.
However, you do have some great options – as you'll see below – but, for me, there really is only one good option on the market right now.
This is the vape mod that I currently use, and it is what I have been using for months now – the damn thing is near-perfect.
I'll add more mods as I test them, but right now the supplies are pretty limited…
#1 – Lost Vape Thelema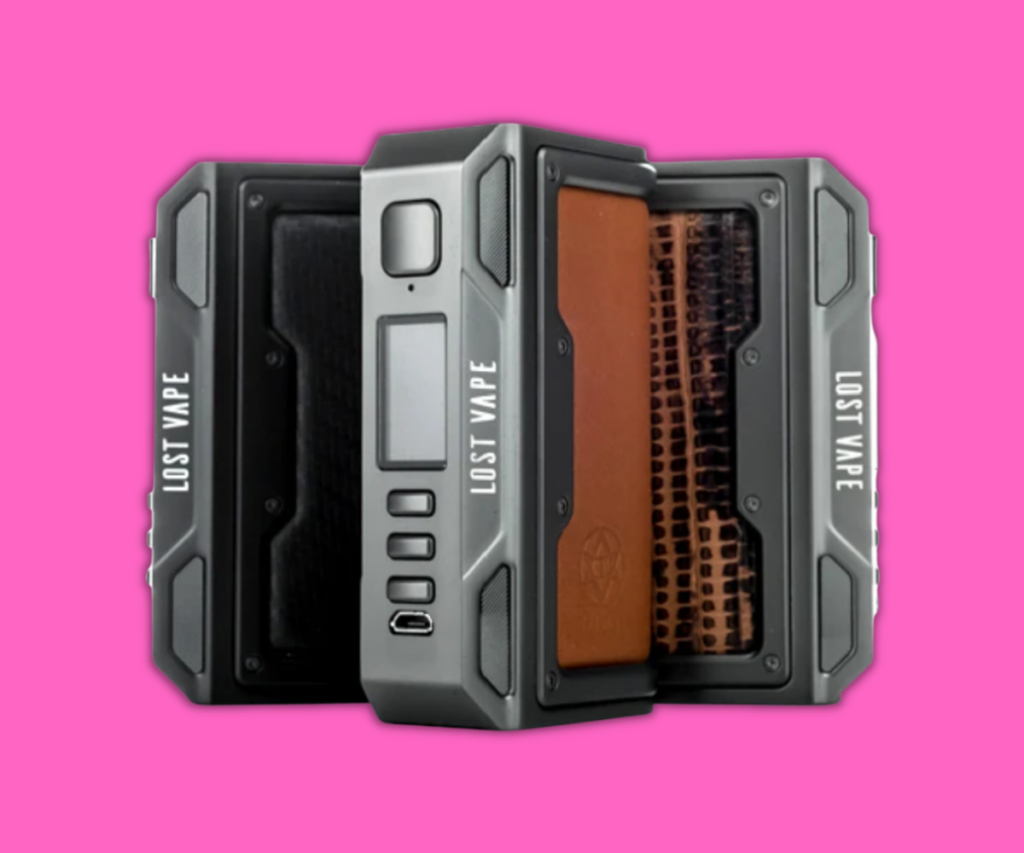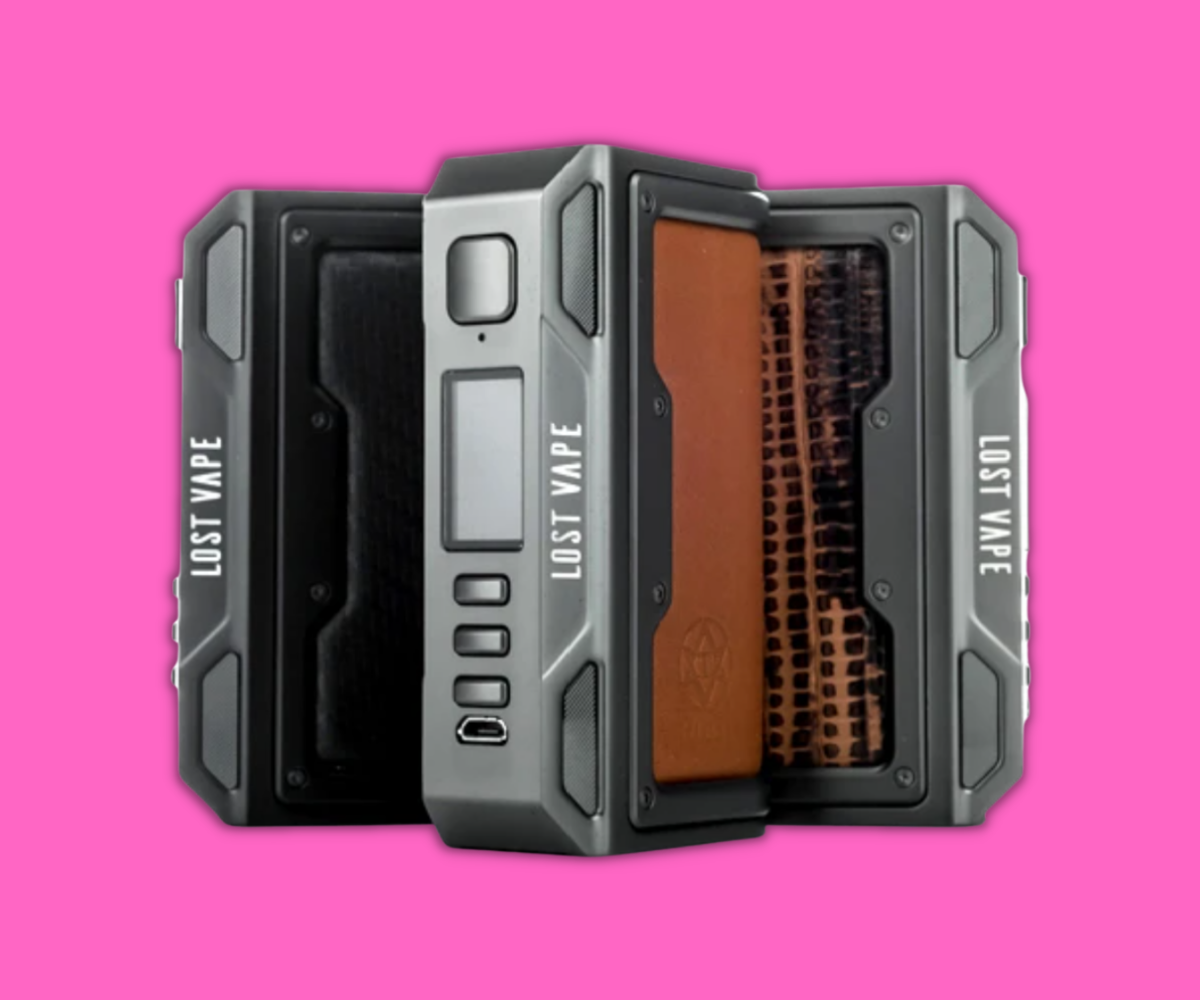 If you want the best possible DNA mod right now, there really is only one game in town – the Lost Vape Thelema.
This mod carries the latest DNA chipset – the DNA 250C – and benefits from a bunch of external updates like its new C-Frame battery door.
The mod is decked out in genuine leather, comes in a range of color finishes, and looks utterly superb.
Ideal for rebuildable tanks and sub-ohm tanks, as well as MTL tanks like the Kayfun, this super-advanced vape mod is arguably one of the finest box mods on the planet right now.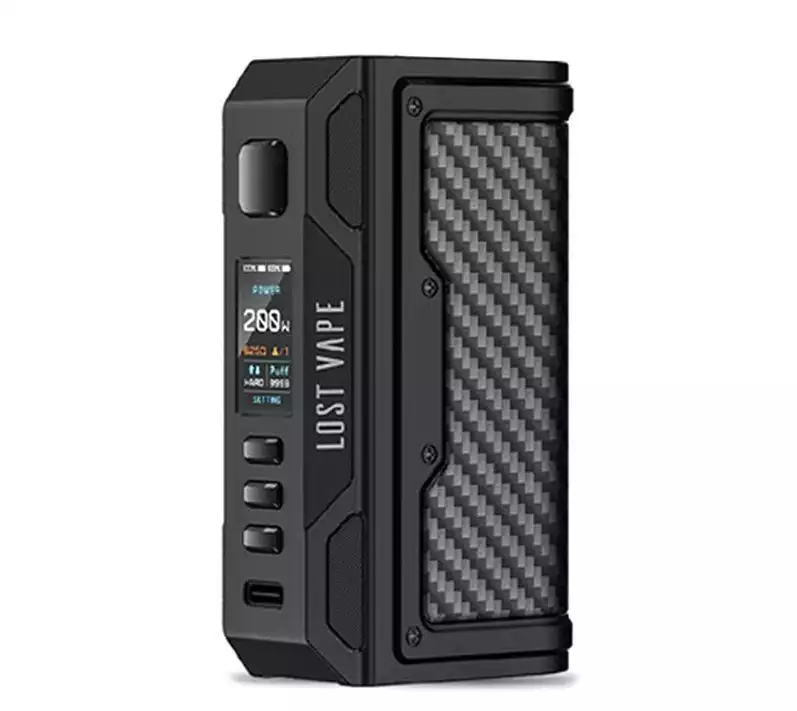 ---
Best DNA Mod For MTL Vaping / Low-Power Tanks
If you're using an MTL tank – or a single coil RTA – you can get away with using smaller, single 18650 mods. I use MTL tanks more or less exclusively these days and my mod of choice is – yet again – one from Lost Vape.
The Lost Vape Hyperion DNA 100c is a smaller, single 18650 battery mod that packs in all the features you get with a DNA 250c mod, just in a smaller, more compact package. For low-power vapers, or those that like temp control vaping, the Hyperion is perfect. I love mine.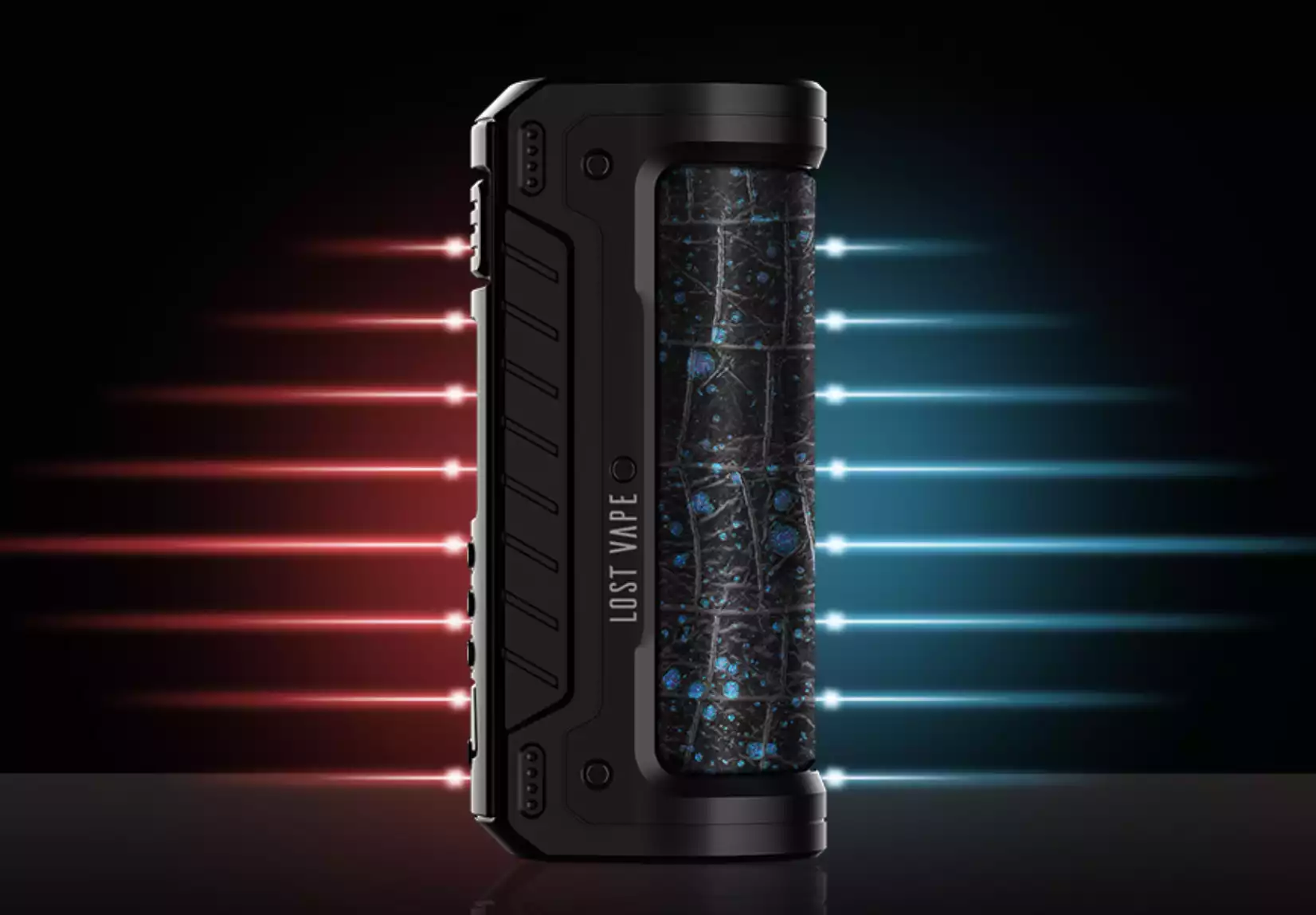 ---
What is EVOLV's DNA 250 Chipset?
Glad you asked. Just as your phone uses a microprocessor to perform tasks, so too does your vape mod.
EVOLV's DNA chipsets are the most advanced and costly on the market, bringing unparalleled performance and customization options.
You will pay more for mods running on DNA 250 chipsets, but if you're serious about vaping you will not mind the outlay.
Why? Simple: the DNA 250, via Escribe, gives you unparalleled control over your vaping experience.
If you're unsure what Escribe is, check out this handy video below which tells you everything you need to know about using the software and what you can do with it.
Make no mistake: Escribe is a massive USP for DNA 200 and DNA 250 mods.
No one else has anything quite like it.
This is why a lot of people, once they've gone DNA, never use anything else.
The DNA 250 is a power-regulated digital switch-mode DC-DC converter for personal vaporizers.

It features Evolv's patented Wattage Control, Temperature Protection, Preheat, Digital User Controls, OLED Screen, Onboard Buttons and Synchronous Rectification for maximum battery life and minimal heat generation. The DNA 250 runs from a 2 or 3 cell lithium polymer battery and features cell-by-cell battery monitoring and integrated balance charger.

The USB port and Evolv's EScribe software can be used to customize or monitor the user experience. It is the most advanced personal vaporizer controller ever made. The DNA 250 is vaping down to a science.

EVOLV
---
If you want the best in the business, as well as all the latest safety features and the most accurate firing and reading, you need to get yourself a DNA 250 mod.
If looks could kill, this thing would be a serial killer. I own and use multiple single-battery mods, but this DNA 100c-powered mod is leagues ahead of all of them. It is damn-near perfect for MTL vaping and single-coil RTAs. I'll be using mine for the remainder of 2022/23 no doubt!

BEST DEAL RIGHT NOW

We earn a commission if you click this link – commissions help keep this site going.

With its marketing-leading DNA 250c chip, the Lost Vape Thelema is perhaps one of the finest dual-18650 vape mods on the market right now. If you demand the best design, build materials, finish, and performance, this is the vape mod you've been looking for. It is damn-near flawless.

BEST DEAL (GLOBAL SHIPPING)

We earn a commission if you click this link – commissions help keep this site going.
Drake Equation
Co-founder and Editor of VapeBeat. I make the words.