They say that too much of a good thing is a bad thing, but is it really? Geekvape certainly is pushing their luck with their Aegis series by churning out mod after mod after mod. There's the Aegis Legend, Aegis Solo, Aegis Squonk, Aegis Boost, Aegis Mini, Aegis Boost and now, the Aegis X.
So, what sets the Aegis X apart from every other Aegis Geekvape has brought out?
Geekvape Aegis X Verdict – 87%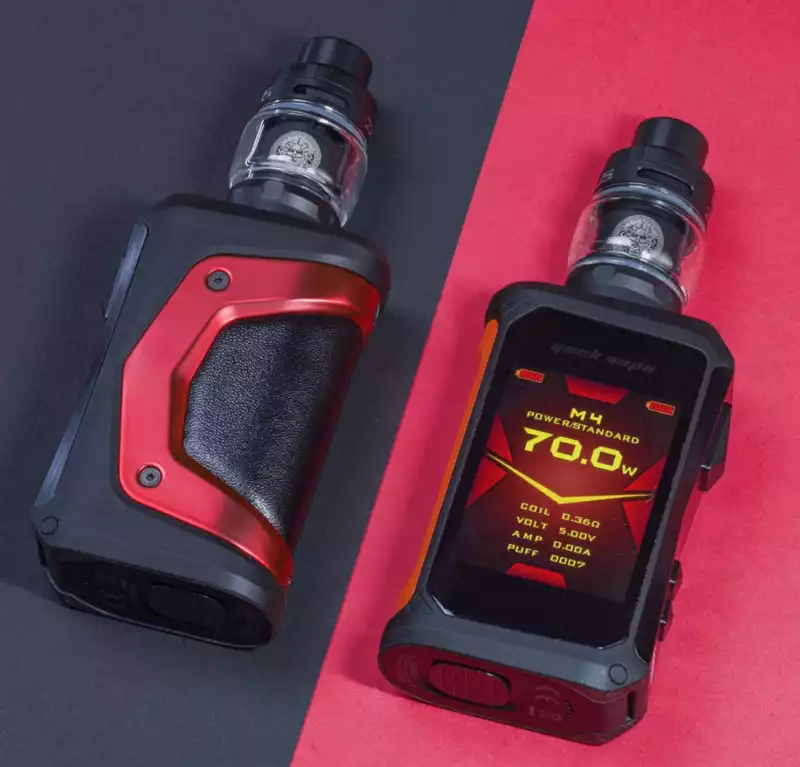 Pros:
Gorgeous screen
Unrivalled build quality
Ergonomic AF
Near-instant fire time
Memory banks are nifty
Included Cerebus tank is solid
Price – at just $68, it's well priced
Cons:
The screen is in a weird position if you're a right-handed index finger firer
Menu system takes some getting used to
It's on the bulky side
Full Geekvape Aegis X Review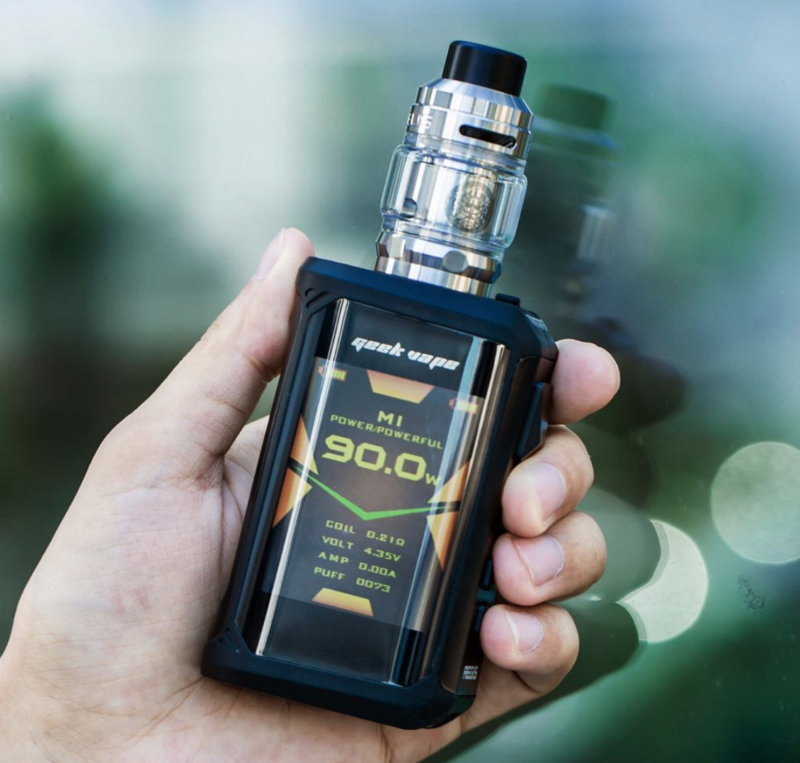 Packaging
A typical slide style box that we're accustomed to see from china houses the Aegis X and bundled Cerberus tank. Inside the box, you'll find a micro USB charging cable, a spare coil for your Cerberus, some o-rings and spares as well as some reading material. Fair warning, keep the manual, you'll need it.
Need another tank? Check out our guide to the best tanks for the AEGIS X for more information.
Design and Feel
The Aegis X looks a hell of a lot like the original Aegis Legend and I found it hard to place the X in the lineup until I dug a bit deeper. The Aegis X is a Legend with a large (and I mean monstrous) LCD on the side. So why does that make the X special over something like the Vaporesso Luxe, Smok Morph or any other colourful display, high power mod currently available? Simple really, the Aegis series is well known for its ruggedness and the X is no different; waterproof, shockproof, weather-sealed and comes with a screen that is actually readable is a match made in heaven for clumsy people.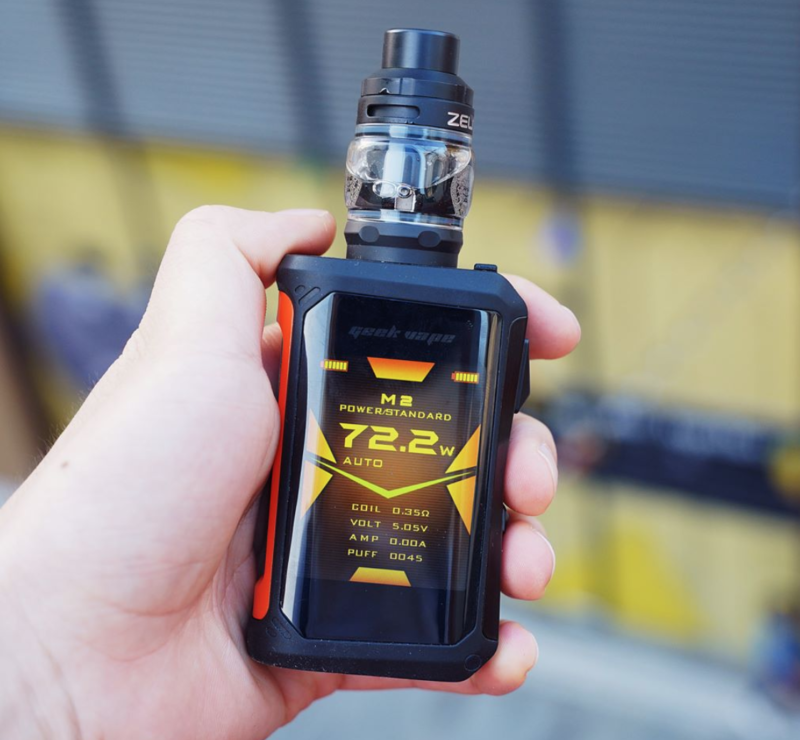 Ergonomics remain largely unchanged, but the new screen does pose a slight problem, for me, at least. I am an index fire kinda guy and holding the Aegis X in my right-hand means the screen is in my palm and unviewable. Thumb firing relieves the problem but makes the Aegis awkward to hold. It's almost as if Geekvape want people to force themselves to be ambidextrous. Obviously, you don't need to look at your screen all the time, but I thought it a strange design decision. Perhaps I received a left-handed version, who knows anymore? Other than the weird screen placement, I cannot fault the device in any regard, it feels well-constructed with ports sealed and hinges sturdy.
The front fascia holds three buttons, a large trigger fire button and 2 small adjustment buttons, all three super clicky and adds to the high-quality feel of the device. It also looks extremely nice in all black.
Menu
So that screen huh? Man, what a thing of beauty; crystal clear, bright and an easy to understand layout. Unfortunately, this leads us to the menu system which takes some getting used to. Geekvape has opted for memory banks as the front end to store your favourite modes and power outputs, but if you're like me and don't read the manual, you're going to have a rough time.
Credit where credit is due, once you find your way through the controls, the 3 modes available on the fly is really nifty. I have mine set up for an MTL setup, a single-coil low wattage setup and a high power clouds bro clouds setup, all easily swappable with 3 clicks of the fire button.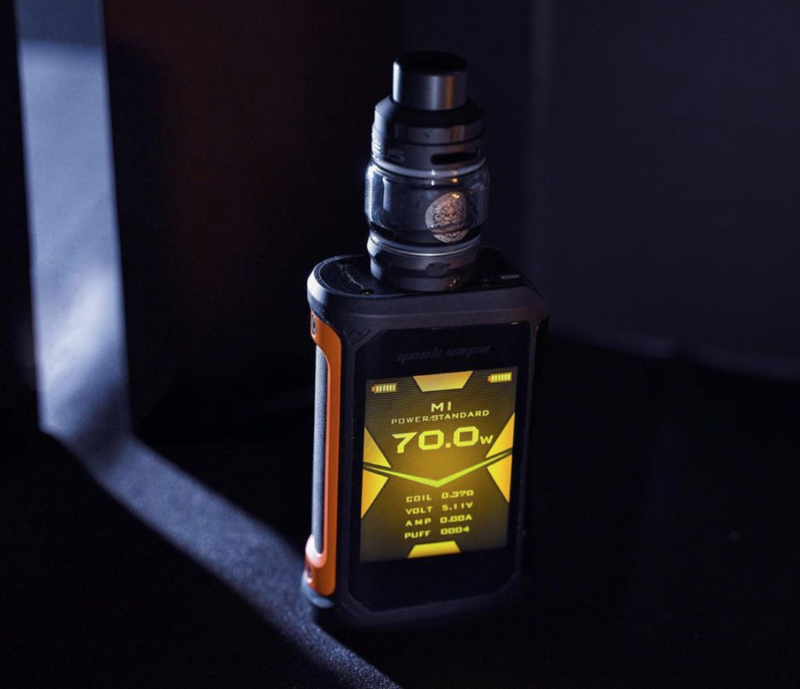 Within the menu, users can not only change the theme but also the colour of the theme. Did I mention how gorgeous the 2.4" OLED screen looks?
As expected, there are various fire modes, variable power (5w – 200w) Temp Control (100c- 315c) and Bypass mode. All the expected safety features are there too, short circuit, battery overvoltage and so on.
Cerberus Tank
Geekvape has made the wise decision to stay with the Cerberus tank, a tried and tested piece of kit. It's your average bottom airflow mesh sub-ohm tank, but it works well. The 0.2 Ohm X1 Supermesh coils provide excellent flavour and the quarter-turn top is easy enough to operate. In stock form, the tank holds 5.5ml of e-liquid, while the included straight glass takes that down to 4ml. It's not a ground-breaking piece of kit, but it does what's expected and it makes sense that Geekvape included the Cerberus instead of the Alpha tank.
Performance
Hardly ever will a 18650 mod struggle with power delivery and this is the case with the Aegis X as well. Ramp-up time is near-instant and it will put out more power than you can realistically use; up to 200w. The Aegis X will even run down to 0.05 ohms if you're crazy enough. Temperature control works with a little bit of fiddling, but the hit is consistent enough to call it decent. It's by no means DNA Replay, but it will suffice. Unfortunately, the large screen does cause additional battery drain and it is very noticeable, so be sure to take that into account if the Aegis X will be your daily mod. Expect about half a day if you're a chain vaper.
Specs:
Dual 18650
Power output: 5-200w
200°-600°F / 100°-415°C Temperature Range
05-3.0ohms Resistance
IP67 Rated for Water, Shock and Dust Proofing
AS 2.0 Chipset.
4″ OLED Screen.
Charging Port: Micro USB
Size: 90mmx56mmx31mm
Geekvape Aegis X Conclusion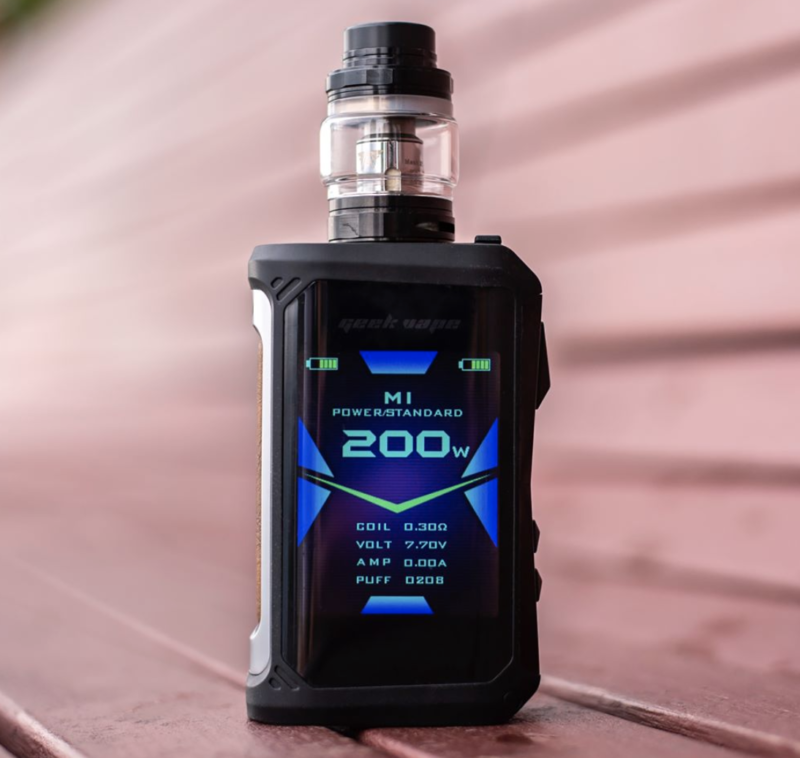 So, you work in construction, drive trucks, hit things with hammers or you're just generally clumsy? The Aegis X should be high up on your list if you're looking for something rugged and durable – it's currently ranked #1 in our Best Vape Mod Guide.
The X is a fantastic device, even with its quirks. The screen is amazing, and the device performs equally well. A few small changes can make the X series one of the best consumer-level mods on the market and not just for those looking for a battle box. The included Cerberus tank sweetens the deal even further.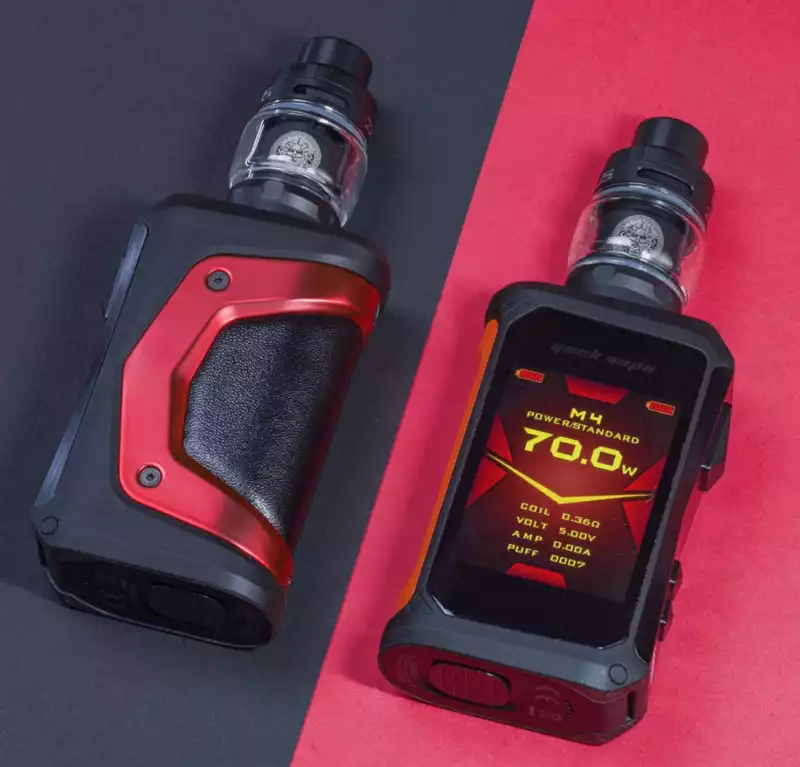 Red
Internationally published journalist and reviewer, unofficially certified vape connoisseur. MTL, DTL, RDTL, Red takes it any which way