Looking for the PERFECT vape tank? In this guide, you'll find the #1 best vape tank options from the past 12 months — for flavor, for long-lasting coils, and for performance. We tested over 60 sub-ohm tanks in order to get down to the options you see listed below…
---
Best Vape Tanks RANKED
The vape tanks listed below all excelled in our testing. They all have great coils that last up to two weeks or more, they all produce excellent flavor, and they're all 100% leak-proof.
They are also all, mostly, mesh coil tanks too. And they're designed for big clouds and high-wattage vaping. 
If that's what you're looking for, read on because these vape tanks are currently the best options in the business right now.
When we test vape tanks, we tend to use them exclusively for a month – or thereabouts. This ensures we get a full picture of how they perform and, most importantly, how long their coils last.
The key thing you have to remember when using vape tanks, however, is that a coil is only as good as the vape juice you're using – if you use rubbish, cheap vape juice your coils will clog up and not last as long.
This is why it is super-important that you use the best quality vape juice possible. If you do this and ensure that you prime your coils correctly, the tanks featured in this guide will perform brilliantly and last you for years.
Best Vape Tanks 2022
---
What is The Best Vape Tank To Buy?
As of right now, the best vape tank you can buy is a toss-up between the Falcon King tank and the Freemax Mesh Pro. Both are incredible setups, delivering RDA-grade flavor and both come with brilliant, reliable coils that last upwards of two weeks between changes. Me? I slightly favor the Falcon King – I think it has a slight edge in the flavor department.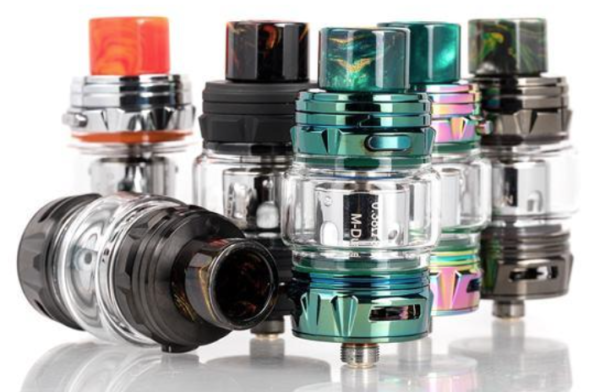 Falcon King Tank
If you want big flavor, but don't want the hassle of building and installing your own coils, you're best off with a mesh coil vape tank. And right now, our #1 recommendation is the Falcon King tank by HorizenTech. This vape tank is incredible – for overall flavor, coil performance, and it is super-easy to set up and use. Perfect!
BEST USA DEAL
BEST UK/EU DEAL
That's not to say the Falcon King is "better" than the Mesh Pro from Freemax. It is far too close to call in most respects. I just prefer it – but you might be different. Whichever one you go for, you're going to be getting the best flavor on the market. Not only this but Horizon Tech and Freemax's coils are more or less unbeatable right now.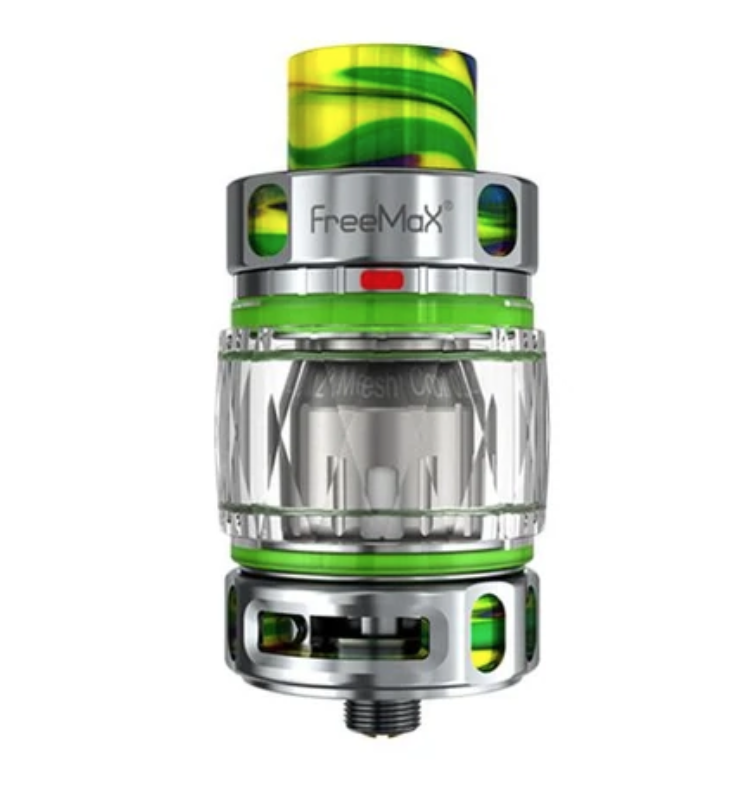 FreeMax Mesh Pro
FreeMax has a solid track record with vape tanks. It knows how to build coils that deliver massive amounts of flavor. And the FreeMax M Pro Sub Ohm Tank is no exception. This 5ml vape tank runs FreeMax's amazing mesh coils and is pitch-perfect in nearly every area. Easily one of the finest mesh coil tanks on the market right now.
BEST USA DEAL
We earn a commission if you click this link – commissions help keep this site going.
If you want the best possible vape tank, our current picks for 2022 are the Falcon King tank and the Freemax Mesh Pro. These tanks scored the highest possible marks in our tests, had the best overall coil performance and longevity, and produced the best flavor. And when it comes to sub-ohm tanks, that's all you're ever going to need, isn't it?
How We Test Vape Tanks
And right now, only about 6 of them are what I would consider excellent options (the tanks in the table) for experienced vapers and new vapers alike. But any tank will suck if you use rubbish vape juice, so make sure you ALWAYS use high-quality USA-made vape juice (high VG is best for this style of tank as well).
How I Rate The Vape Tanks
Flavor + Performance
Coil Heads – How Long Do They Last?
Design – Do They Look Nice?
Airflow – Is It Smooth?
That's literally it: these are the most important elements when it comes to accessing a vape tank.
And the best vape tanks listed in the table are, in the expert opinion of VapeBeat's team of reviewers, are the current #1 vape tank options for 2020.
Drake Equation
Co-founder and Editor of VapeBeat. I make the words.