Pod Vapes That Don't Leak: Here's Our Current Top Picks [2023]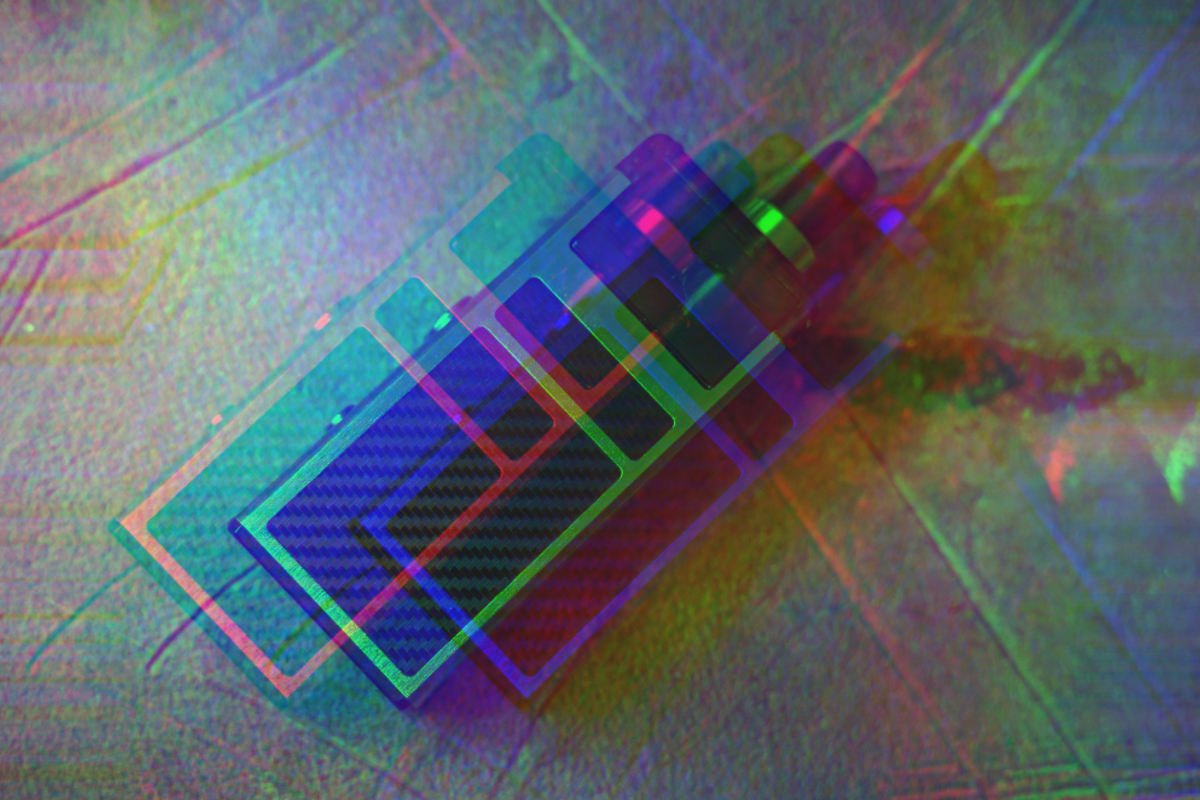 Leaking pod vapes suck. They make a mess, ruin your jeans, and make vaping a pain. Here's a selection of pod vapes that are 100% leak-proof, so you never need to worry about leaking again…
---
Leak-Proof Pod Vapes: Our #1 Picks Right Now
Pros:

Premium design

Comfortable size and weight

Excellent build quality

Runs Nic Salts & standard juice

Delivers top-notch flavor with both pods

Awesome MTL vape

Excellent coil lifespan

Pros:

Advanced GENE.TT Chipset ensures fast ignition and high burst.

Compact yet robust, making it perfect for on-the-go vaping.

Adjustable wattage caters to your personal preferences.

Large e-liquid capacity minimizes the need for constant refills.

Outstanding build quality guarantees long-term use.

Pros:

Compact and pocketable

Great hand feel

Excellent build quality

Very easy to use

Category leading flavor

Warm vapor offers a satisfying throat hit

Does MTL & DTL

Pros:

Awesome Design

Easy To Use

Insanely Good Flavor & Coils

Excellent Battery Life (1000mAh)

Great Value For Money

Pros:

Slim, Unique Design

Adjustable voltage + temp control

Easy To Use

Excellent Coil Lifespan

Loads of Flavor

Pros:

Good for MTL/DL vaping

Solid Design

Excellent build quality

Very simple to use

Compatible RPM & RPM2 coils

Dual adjustable airflow dials

Pros:

Adjustable power to match your vaping style.

Convenient USB-C fast charging makes power depletion a non-issue.

Equipped with multiple safety protections.

Superior coil technology enhances flavor and longevity.

Robust battery life for all-day vaping.

Pros:

Impressive battery capacity for extended vape sessions.

Large e-liquid capacity for fewer refills.

IQ-100 Chipset ensures reliable and consistent performance.

User-friendly interface with a vibrant display.

Multiple coil options for a personalized vaping experience.

Pros:

Simple operation for user-friendly experience.

Compact and portable design.

Consistent power output for reliable performance.

Top-fill design makes e-liquid refilling clean and easy.

LED battery life indicator helps monitor usage.

Pros:

Elegant and unique design.

Advanced GENE Chipset for efficient and reliable vaping.

High-capacity battery for longer vaping sessions.

Adjustable power output for tailored vaping.

Robust construction for durability and longevity.
Why Pod Vapes Leak
Pod vapes, like any other vaping device, can sometimes experience leakage. This can be due to a variety of reasons, from improper handling and use to manufacturing defects. In this quick and simple guide, we'll delve into the common causes of pod vape leakage and provide tips on how to prevent it.
Understanding Pod Vapes
Before we dive into the reasons behind leakage, let's first understand what a pod vape is. A pod vape, or pod system, is a type of vaping device that uses a refillable or replaceable pod in place of a traditional tank. These devices have gained popularity due to their compact size, ease of use, and satisfying performance.
Why Do Pod Vapes Leak?
Improper Filling: One of the most common reasons for pod vape leakage is improper filling. Overfilling the pod can cause e-liquid to seep out of the fill port. On the other hand, underfilling can lead to dry hits and potential coil damage, which can also cause leakage. It's important to fill the pod correctly, usually up to the indicated fill line.
Pressure Changes: Changes in atmospheric pressure can cause your pod vape to leak. This is often experienced when traveling to high altitudes or when the weather changes drastically. The change in pressure can force e-liquid out of the pod and into the device.
Temperature Fluctuations: Extreme temperatures can cause the e-liquid to thin out (in hot conditions) or thicken (in cold conditions). This change in viscosity can lead to leakage in some cases. It's best to store and use your pod vape in a stable, room-temperature environment.
Coil Saturation: If the coil in your pod vape becomes oversaturated with e-liquid, it can cause leakage. This often happens if the device is left unused for a long period with a full pod. Regular use helps maintain the right level of saturation in the coil.
Defective Pods or Devices: Sometimes, the problem might be with the pod or the device itself. Manufacturing defects, such as improper seals or misaligned components, can cause leakage. If you've tried everything and your pod vape still leaks, it might be time to replace the pod or the device.
Preventing Pod Vape Leakage
Proper Filling: Always fill your pod vape correctly. Avoid overfilling or underfilling the pod. Make sure the fill port is properly sealed after filling.
Regular Maintenance: Regularly clean your device and check for any signs of damage. This includes checking the pod, the device, and the area around the coil and wick.
Proper Storage: Store your pod vape upright, especially when it's filled with e-liquid. This helps prevent e-liquid from seeping out of the pod.
Use the Right E-Liquid: The viscosity of your e-liquid can affect whether your pod vape leaks. Thinner e-liquids are more likely to leak, so consider using a thicker e-liquid if you're experiencing problems.
Replace Pods Regularly: Over time, the seals in your pod can wear out and cause leakage. Regularly replacing your pods can help prevent this.
While pod vape leakage can be a nuisance, it's usually preventable with proper care and handling. Or, by getting a pod vape that is known to be 100% leak-proof by design.
By understanding the potential causes and following the prevention tips, you can ensure a leak-free vaping experience. Remember, if you're still experiencing leakage despite your best efforts, it might be time to replace your pod vape and go with something that is better designed.
My advice? Get the Vaporesso XROS 3; it is brilliant and it has been my go-to daily driver for the best part of 2023.
Drake Equation
Co-founder and Editor of VapeBeat. I make the words.