Out of ALL the thousands of different vape juice brands and flavors on the market, what is the best nic salts vape juice for coil life? Here's everything you need to know…
---
Table of Contents
---
Choosing the best nic salts vape juice for coil life can be tricky; there's just so many brands and flavors to choose from. And not all types of vape juice are made to the same standards.
For this reason, it really does pay to know what the best nic salt vape brands are. If you just buy any old rubbish, without doing your due diligence, your coils will gunk-up quicker and this will end up costing you more money.
And nobody wants that.
In this guide, we'll detail what you need to know about choosing the right nic salts juice for your pod vape and/or vape tank, which brands to look out for, and why certain vape juices are worse than others when it comes to coil life.
But first, let's look at the science behind what makes nic salts, well… nic salts.
The Chemistry of Nic Salts
Nicotine salts are chemical compounds that are found in traditional tobacco leaves. These salts contain both positively charged and negatively charged ions (cations and anions) that form a chemical bond when dissolved in a liquid solution.
When heated, the bond breaks apart and releases nicotine in vapor form. The main components of nicotine salt vape juices are usually nicotine, propylene glycol, vegetable glycerin, flavoring agents, water, and other chemicals such as acetal or benzoate.
The chemistry behind nicotine salts makes them an ideal choice for vapers as they create a smoother throat hit while still delivering satisfying levels of nicotine saturation.
What Vapes Use Nic Salts Juice?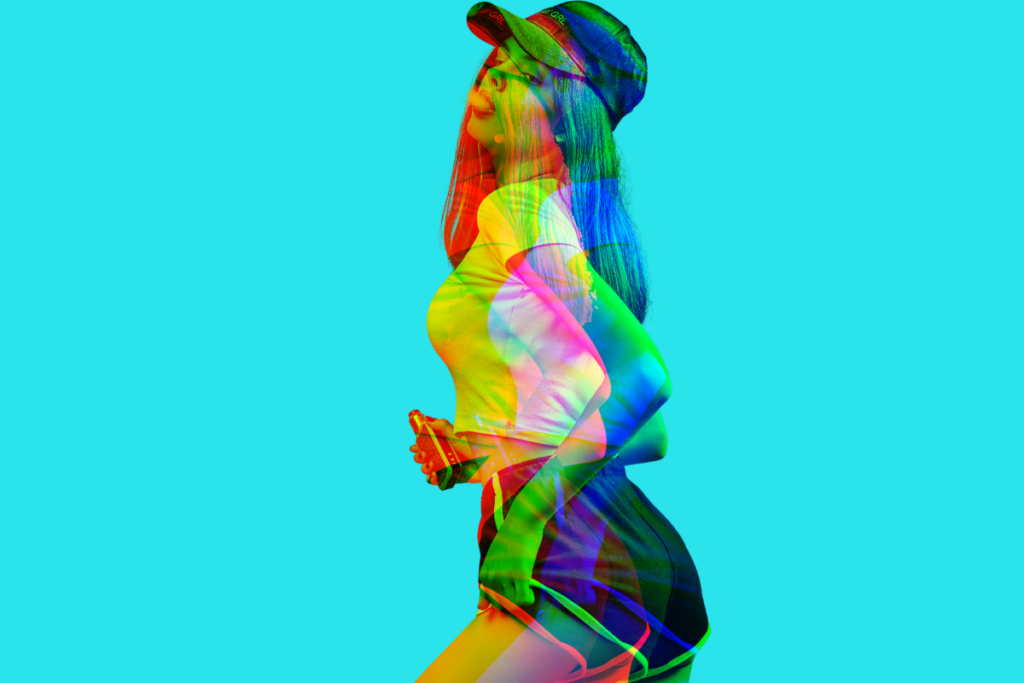 Nic salts are designed for pod vapes, disposable vapes, and MTL and/or low power vape tanks. These produce less vapor but give you plenty of flavor and this, again, is all down to the coils and the juice you use.
The beauty of nic salts is that they deliver larger amounts of nicotine per puff without making the vapor taste harsh. High nicotine content freebase vape juice – anything over 12MG, really – is incredibly harsh; it feels like your throat is on fire after a single hit.
And this is why Nic Salts e-liquids were invented: they can carry way more nicotine, from 10MG up to 40MG, without the flavor getting too harsh.
Of course, if you use really strong nicotine its effects are even more pronounced.
How Much Nicotine is Too Much Nicotine?
And while most people know nicotine is addictive, they don't know that it has other potential side effects too (especially at really high doses). If you're brand new to vaping and had never smoked and you took a hit on a 45MG nic salts juice you'd likely experience one of the following things:
Increased heart rate
Elevated blood pressure
Increased respiration rates
Dehydration due to increased urination
Headache
Dizziness
Nausea and vomiting
Anxiety and depression
Difficulty sleeping
Irritability
My advice? Keep it locked to 10MG or 20MG maximum. This, for the vast majority of people, will be the sweet spot when it comes to nicotine strengths. Any higher and you're running the risk of adverse side effects.
Getting Started With Nic Salts Vape Juice
The first step in buying a nicotine salt juice is to decide on the nicotine strength that you want. For beginners, it's best to start off with lower strengths (generally around 10-25mg).
This will give you a good feel of what you like while reducing the amount of harshness (and other potential issues) that comes with higher levels of nicotine.
When selecting your flavor, there is almost no limit as to what you can choose from. Traditional tobacco flavors are always a safe bet, but if you're feeling adventurous, there are endless options such as fruit or candy-flavored juices, exotic blends, and even dessert flavors.
I've listed all of our current recommended Nic Salts vape juices lower down this post, so if you want some advice on which nic salts to buy, check that out.
How Vape Juice Affects Your Coils
As with most things in life, price is a massive differentiator of quality when it comes to vape juice. Premium vape juice costs more because it is made with better quality materials and, for the most part, tends to be kinder to your coils.
Cheaper vape juice, while perfectly fine, is made with lesser ingredients, potentially not to as a higher standard, and it contains a lot of artificial sweeteners and flavor enhancers that, when heated, can cause a build-up of gunk inside your coils which, in turn, affects their lifespan.
Juices that are really, really sweet are usually the worst offenders when it comes to negatively impacting coil life. But if you do want to expand the life of your coils – either in your tank or your pod vape – is always advisable to go with a quality vape juice brand.
Cheaper stuff, while very alluring for its lower price tag, more often than not will end up costing you more money in the short, medium, and long run as it will gunk-ups your coils quicker, meaning you have to change them more often which means spending more on coils – and coils are not cheap.
We set up VapeBeat in 2014 to help new vapers find the best possible products on the market. During this time we have tested A LOT of vape juice – probably enough to fill an olympic-sized swimming pool multiple times over.
And when you vape this much juice, you learn which brands are good and which should be avoided.
Below are the teams' current #1 picks for the best nic salts vape juice for coil life right now, so if you're looking for vape juice that not only tastes great but is also kind to your coils, you cannot go wrong with any of the following…
The Best Nic Salts Juice For Coil Life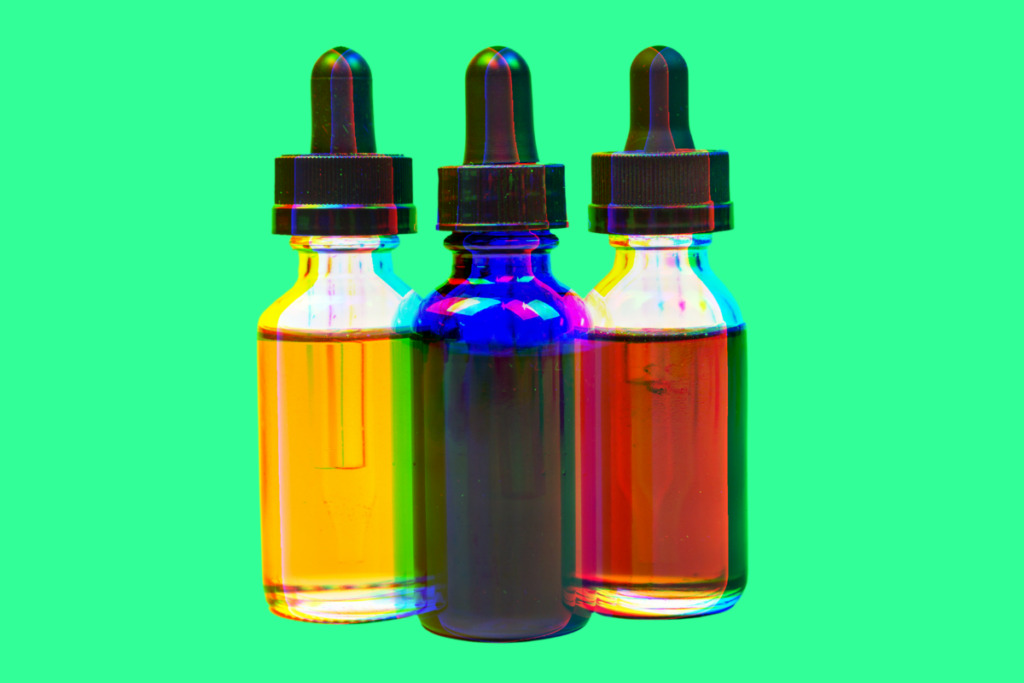 Yami Vaper
For flavor and overall lushness, you really cannot go wrong with Yami Vaper. Yami does a range of stunning award-winning Nic Salts vape juices. My personal favorite would be Taruto. But they're all worth sampling.
Flavors:
---
Glas E-Liquid
Glas makes some of the best quality vape juice on the market. Its Butterscotch Reserve flavor is the best RY4 tobacco flavor I have ever tried. Period. Glas also does plenty of dessert and fruity flavors too, so there's something for all palettes.
Flavors:
---
Naked 100 E-Liquid
Naked 100 is a proper OG brand. It has been making juice for as long as I can remember – and I was around right at the beginning of the market. You have a HUGE range of flavors to choose from, ranging from exotic fruits to wicked menthol blends. We love Naked 100.
Flavors:
---
Candy King
For straight-up sweet, moreish nic salts vape juice, Candy King is the MVP. It does a range of flavors based on popular candy flavors and it is a firm favorite of vapers all over the globe. I love its Hard Apple and Gush – they're incredible.
Flavors:
Drake Equation
Co-founder and Editor of VapeBeat. I make the words.