If you want to use Nic Salts Vape Juice, you're going to need a Nic Salts mod which means pod mods and/or MTL tanks. And right now, these are my #1 picks for the best Nic Salts mods…
---
Best Nic Salt Mods (The #1 Options For Flavor & Performance)
The #1 Option For Flavor
Freemax Autopod50 Pod Mod
$56.95 Inc. FREE SHIPPING
Fully compatible with Freemax's AX2 coils, the Freemax Autopod50 is yet another gem from the company that basically invented mesh coils. This pod is perfectly sized, made from zinc-alloy, so it looks and feels great, and it delivers incredible flavor with all-day-long battery life. It's slightly pricey, but that's what happens when you have market-leading flavor production…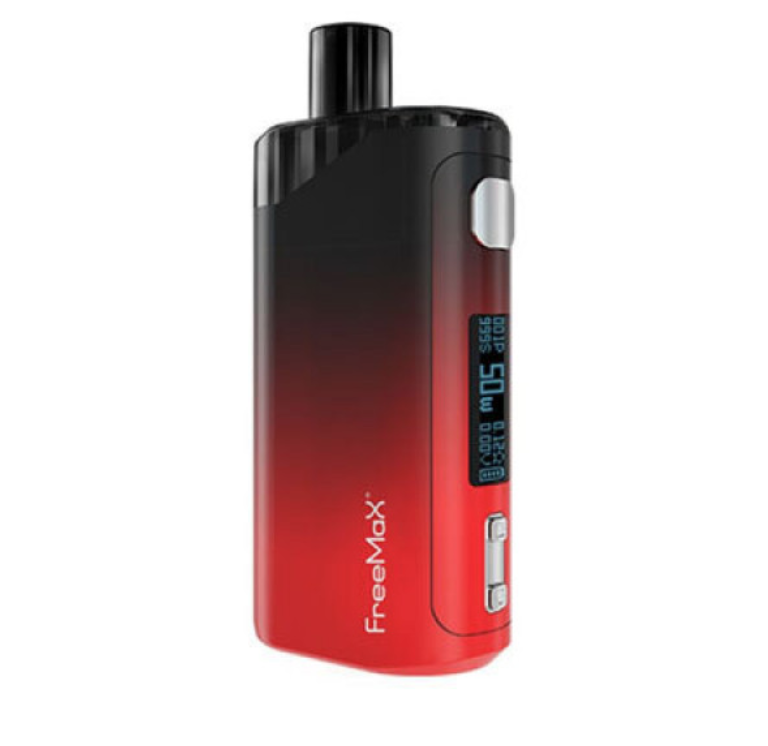 Killer Flavor. Epic Coils. Massive Battery Life
VooPoo Drag X Pod Mod
$39.99 Inc. FREE SHIPPING
The original VooPoo Drag vape mod was something of a game-changer. Keen to reinvent the wheel again, VooPoo has returned with the VooPoo Drag X pod vape – and this thing is brilliant. It will run both Nic Salts and High VG Vape Juice, it has a HUGE battery life, and the coils last for weeks at a time. As pod vapes go, the Drag X is damn-near perfect.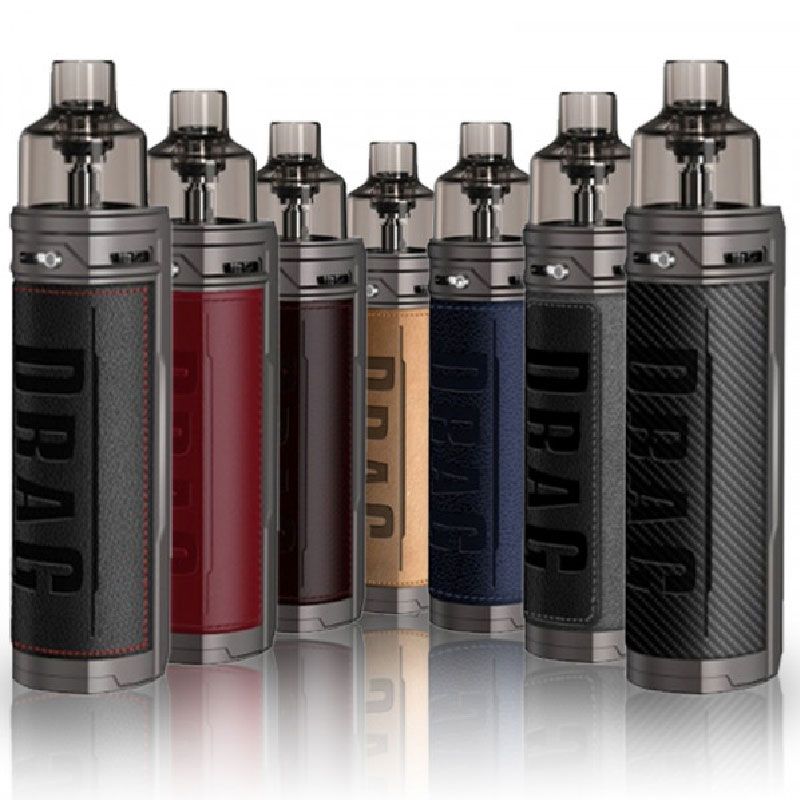 An Absolute POWER HOUSE....
Smok RPM160 Pod Mod
$38.95 Inc. FREE SHIPPING
Like the SMOK Alike, the Smok RPM160 Pod Mod is again another hybrid pod vape device, pulling aspects of pod vapes and vape mods into one seamless device. You have 120W of power under the hood, a gorgeously designed chassis, and SMOK's brand new IQ-160 chipset which brings an array of vaping modes into play. If you want a fancy pod mod that behaves and performs like an actual vape mod, the Smok RPM160 Pod Mod is 100% worth a look.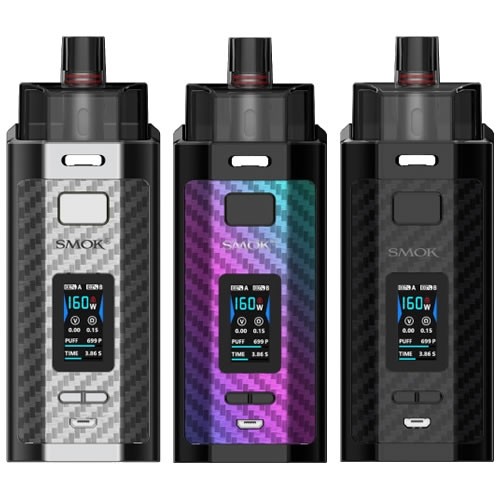 Slick Design. Massive Flavor. Great Value
VooPoo Vinci
$32.95 Inc. FREE SHIPPING
The VooPoo Vinci will hold 5.5ml of Vape Juice; that's about as big as it gets when you're talking about pod vapes. Inside, you have a huge 1500mAh battery and support for both 0.3ohm and 0.8ohm coils – ideal for flavor and cloud-chasing. Everything is powered along by VooPoo's GENE pod chip and 40W of power. If you want box mod performance, the Vinci comes highly recommended.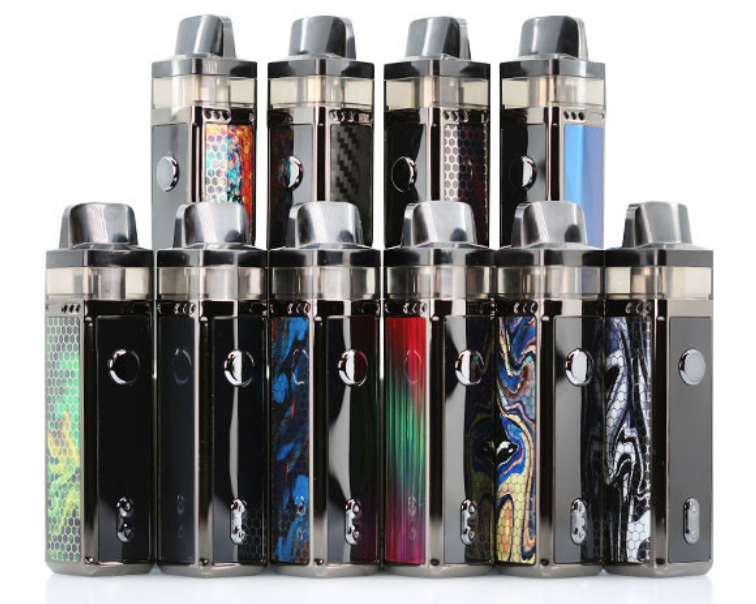 The "New" UWELL Caliburn
Freemax Maxpod Kit Pod Mod Starter Kit
The FDA killed the UWELL Caliburn. And that sucks because that was a truly great device. There are now great alternatives, though, and the Freemax Maxpod Kit Pod Mod is our current #1 favorite option for a small, all-in-one vape device. This is a straight-up MTL pod, just like the Caliburn. You get killer flavor, as you'd expect from Freemax, and, unlike the Caliburn, the Freemax Maxpod has awesome battery life too. If you're looking for a Caliburn alternative, this is the one you want to go for…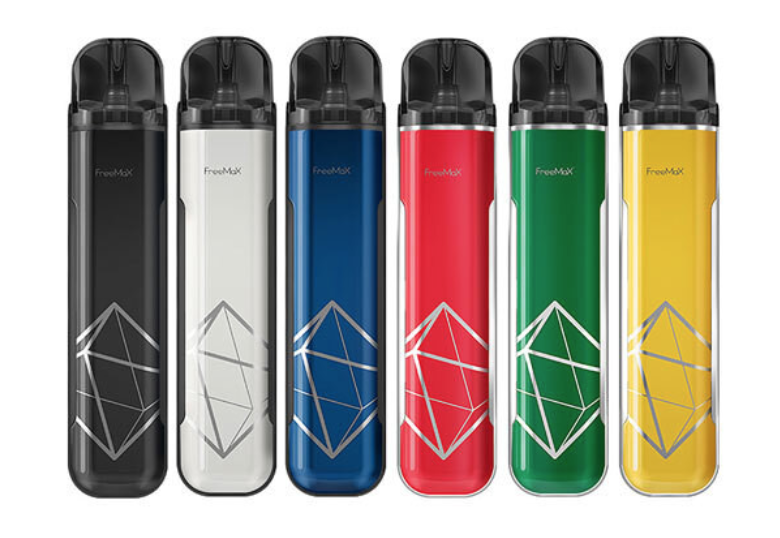 ---
The Best Best Nic Salt Mod Right Now – What I Use
The #1 Option For Flavor
Freemax Autopod50 Pod Mod
$56.95 Inc. FREE SHIPPING
Fully compatible with Freemax's AX2 coils, the Freemax Autopod50 is yet another gem from the company that basically invented mesh coils. This pod is perfectly sized, made from zinc-alloy, so it looks and feels great, and it delivers incredible flavor with all-day-long battery life. It's slightly pricey, but that's what happens when you have market-leading flavor production…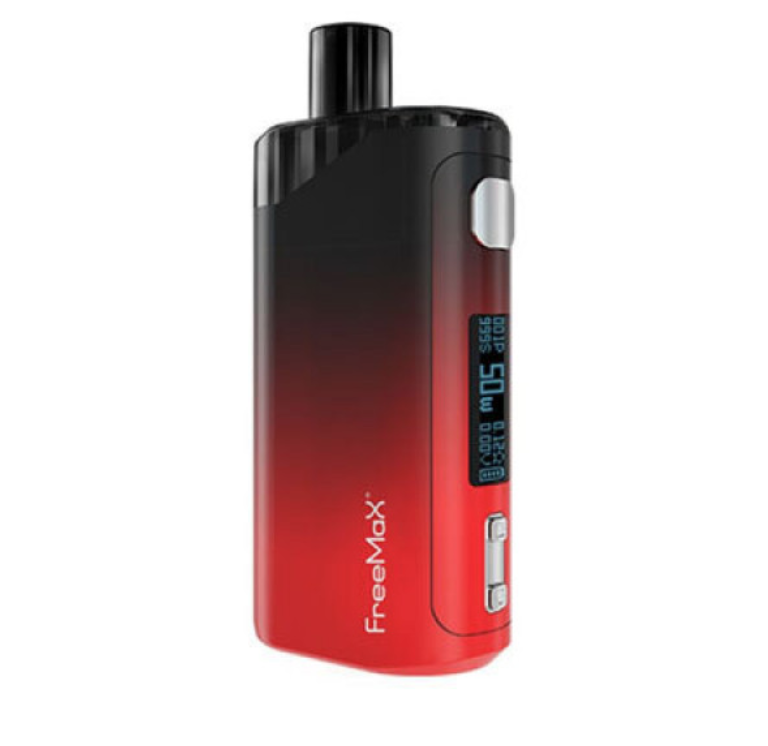 ---
What About MTL Vape Tanks?
You can also run Nic Salts E Juice inside MTL vape tanks as well. The reason for this, again, is down to the nature of their atomizers – they aren't sub-ohm, they run at lower wattages, and don't produce quite as much vapor.
The benefit of using an MTL tank over, say, a pod mod, is that you can connect it to a standard vape mod and get about three day's worth of vaping from a pair of 18650 batteries. Why? Because you'll only need to run the tank at like 12-18W, and this will save you TONS of battery life.

You can read ALL about my current #1 favorite MTL tanks inside our Best MTL Tank Guide. Or, if you can't be bothered with that simply just use the table below which details all the #1 MTL tanks from that post.
PICTURES
Name
Best Deal
Rating
Why You'd Buy This Tank

(Best For 99.9% of Vapers)

100%

Outstanding Value For Money
Awesome Deck (Nice N' Simple)
Excellent Flavor, Tight Draw
Perfect MTL Draw 
Amazing Flavor Production

(Better Than The Kayfun Prime)

100%

Perfect MTL Draw. I'm Talking Kayfun-Grade Here
Leak-Proof Design
Simple To Wick, Build & Set-Up
Comes With Coils + Loads of Spares
Excellent Flavor (It's As Good As My Kayfun Prime)
Excellent Value For Money

(Best Flavor, Best Value) 

100%

Gorgeous Design
Brilliant Deck, Easy To Build
Near-Perfect MTL Draw
Outstanding Flavor
It Doesn't Leak
Amazing Value For Money

(Best Value For $$$)

95%

Outstanding Value For Money
Runs Stock Coils (No Need To Build Your Own) 
Excellent Flavor, Tight Draw
Brilliant AFC (You Can Get It Just As Tight As You Like)
Ideal For Newbie Vapers
I use both pod mod vapes and MTL tanks, but since I purchased the Freemax AutoPod I have been using that device more or less exclusively – my RDAs are actually getting dusty!
The Caliburn really is that good. And when you factor in the price, it is easy to see why thousands of vapers now use the Freemax Autopod as their #1 go-to vape device.
What is The Best Vape For Nic Salts?
FreeMax AutoPod 
FreeMax MaxPod 
VooPoo Drag X 
SMOK RPM 160
VooPoo Vinci 
UWELL Caliburn
---
Did you know VapeBeat has launched its own E Juice Store? Inside, you'll find a curated selection of some of the best-quality vape juice on the planet available in 30ML and 120ML bottles. Prices start at just $8.99 too… Check out the FULL RANGE for more details!