If you want to use Nic Salts vape juice, you're going to need a vape or mod that is designed for use with nic salts. Here's our pick of the best nic salt mods for 2022…
---
Nic Salts juice is great but in order to get the most out of it, you need the right type of vape. Back in the day, most people used vape mods and tanks. Some people still do, myself included. But when it comes to ease of use and portability, as well as cost, you really cannot beat a pod vape.
Modern pod vapes, like the ones listed below, have incredible battery life, deliver masses of flavor, and are perfect for use with Nic Salts. And because they're so compact and lightweight, you hardly even notice they're in your pocket – this, alongside how easy they are to use, is why they're now way more popular than vape mods and tanks.
If you're looking for the best nic salts mod, my advice – as of 2022 – would be to keep it locked to the following vape devices. They're all brilliant in their own way, are perfect for Nic Salts juice, and they all deliver near-perfect MTL draws, so they're closer to the actual experience of smoking than, say, a sub ohm tank (which you cannot use with nic salts anyway).
Best Nic Salt Mods (The #1 Options For Flavor & Performance)
Pros:

Industry-Leading Flavor

Great Battery Life

Near-Perfect MTL Draw

Compact & Lightweight

Pros:

Amazing Battery Life

Exceptional Coils

Solid Performance

Lots of Power

Loads of Features

Pros:

Compact Design

Immense Flavor

Brilliant Coils

All Day Battery Life

Pros:

Stunning Design

Removable MTL Coils

Excellent Flavor/Draw

Fast Charging & Great Battery Life
The Best Best Nic Salt Mod Right Now – What I Use
For the last few months, I have been using the UWELL Caliburn A2 for all my nic salt vaping. And the reason? It's small and compact and it has a killer MTL draw. That's all I need from a vape, really. And it doesn't cost much either.
Always a bonus!
I also really like the SMOK Nord 4 and the VooPoo Vinci though – they're both suitable for sub ohm and MTL vaping. If you want more flexibility with your kit, I'd go with one of these two.
If you just want something reliable and simple, however, the Caliburn A2 is 100% where it's at right now, IMHO.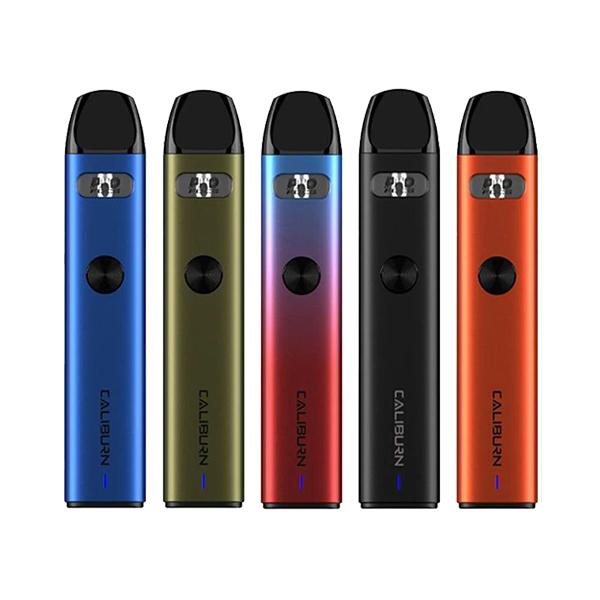 Uwell Caliburn A2 Pod Kit
The UWELL Caliburn A2 is one of the best pod vapes on the market. The flavor is off the charts and the battery is immense. Add in its small, compact size and you're looking at one of the best pods ever created. Period.
Pros:
Industry-Leading Flavor

Great Battery Life

Near-Perfect MTL Draw

Compact & Lightweight
Buy Now
Drake Equation
Co-founder and Editor of VapeBeat. I make the words.