VooPoo VINCI vs SMOK RPM40 – 2020's #1 Pod Vapes Compared…
By Drake Equation • Updated: 09/24/20 • 7 min read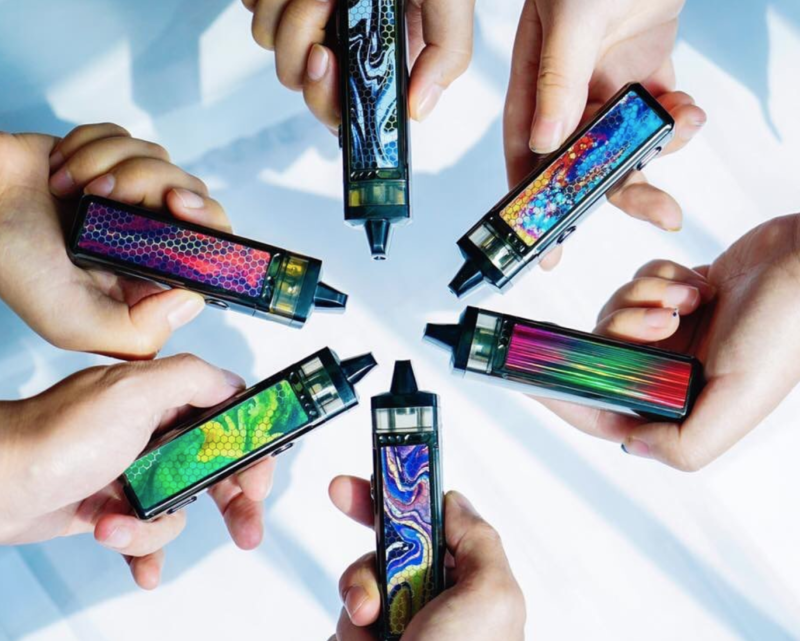 The VooPoo VINCI and SMOK RPM40 are just about two of the best pod vape systems you can buy right now. But which is best? Let's investigate…
---
VooPoo VINCI vs SMOK RPM40 – Quick Comparison
[ninja_tables id="11565″]
---
Design
Specs & Features
Performance
Battery Life
Coil Heads, Flavor & Options
Other Pod Vapes To Consider…
Things move quickly in the vape market, even with the PMTA looming. For this reason, the goalposts are always moving. One day, the UWELL Caliburn is the best overall device. A month later, everybody is raving about something else…
We test around 60-80 pod vapes a month. Most don't make it onto our Best Pod Vape Guide. But a select few do. The most recent additions, which you can see below in the product boxes, are the latest and best releases in the pod vape space.
As of right now, the pod vape I am using as my daily driver is the FreeMax AutoPod. Like FreeMax's vape tanks, the AutoPod is ALL about flavor. It delivers masses of flavor and it has awesome battery life too – this is why it is my current daily driver.
I also really like the MaxPod too, and the VooPoo Drag X. If you're in the market for a new pod vape, I would definitely recommend you take a good, hard look at the options listed above – they're the latest products and, in my experience, deliver the best overall vaping experiences as of right now.
Which Is Best? The VooPoo VINCI or The SMOK RPM40?
This is a tricky one to call. Both the SMOK RPM40 and VooPoo VINCI are excellent devices, truly unique among their peers. Both look and perform brilliantly and are simple to use and setup. I love the flavor I get from both, but I do think the VINCI has better overall coils, despite not supporting MTL vaping. For this reason, I'd be inclined to go with the VINCI even though you're limited to using standard, higher VG vape juice.
VooPoo Vinci
The VooPoo Vinci will hold 5.5ml of vape juice; that's about as big as it gets when you're talking about pod vapes. And it has a huge 1500mAh battery and 40W of power. If you want box mod performance, the Vinci comes highly recommended.
BEST USA DEAL
BEST UK DEAL
The SMOK RPM40 is a great device too; it's more versatile, thanks to its support for Nord coils, and this means you can run both Nic Salts and High VG juice through it which will be appealing to a lot of you guys. The RPM40 also looks great too and is available in a range of colors. For me, though, I just can't get enough of the VINCI – it's like a miniature box mod and mesh coil tank in one. And the coils last for weeks at a time. For me, it's ALL about the VINCI…
Prices For Both Vape Devices
VooPoo Vinci | $30.95 (FREE SHIPPING)
SMOK RPM40 | $26.95 (FREE SHIPPING)
Drake Equation
Co-founder and Editor of VapeBeat. I make the words.