SMOK makes A LOT of vapes. In fact, SMOK releases more vapes than any other vape brand on the market. Here's a list of all of the latest SMOK vapes for 2021…
---
SMOK is a vape brand that has been around since the very beginning. SMOK makes a range of different vape products – from vape tanks and mods to disposable vapes and pod vapes.
But what are the latest SMOK vapes? If you're after a new pod vape, SMOK has you covered. Need a mod? SMOK has those too. What about mesh coil vape tanks? Yep, SMOK has you covered there too. Basically, whatever you're looking for, SMOK has a vape product for you.
The Latest SMOK Vapes (Released In 2021)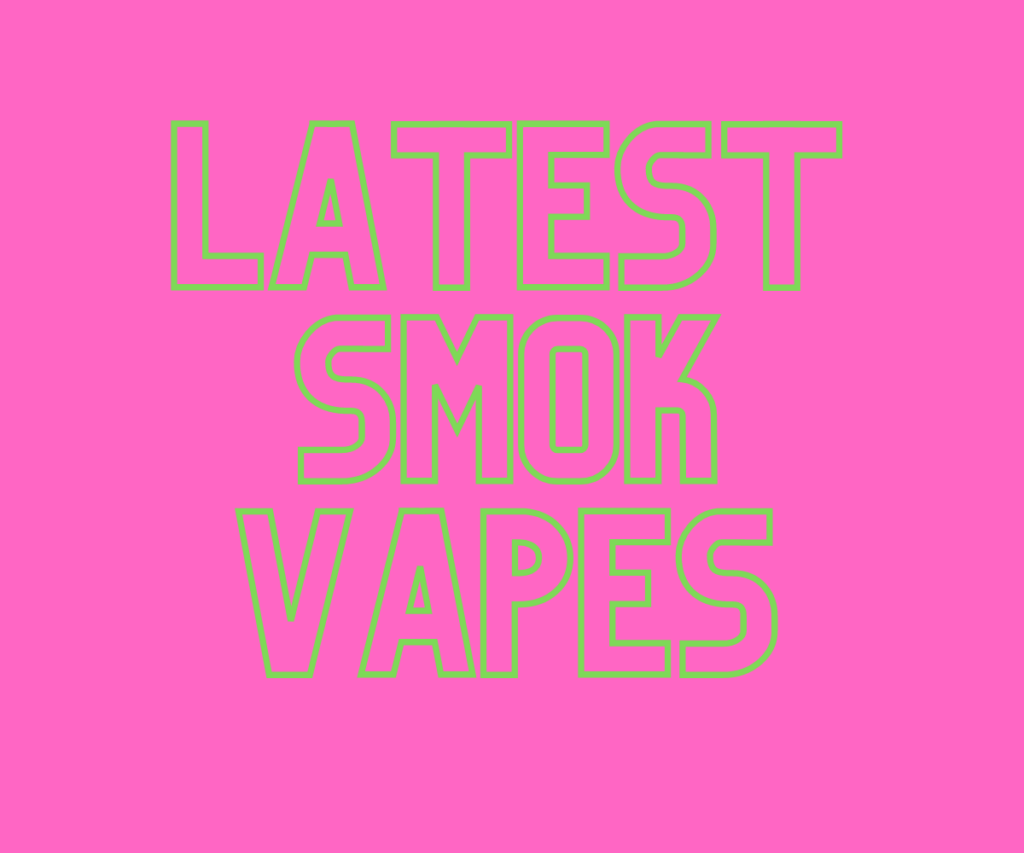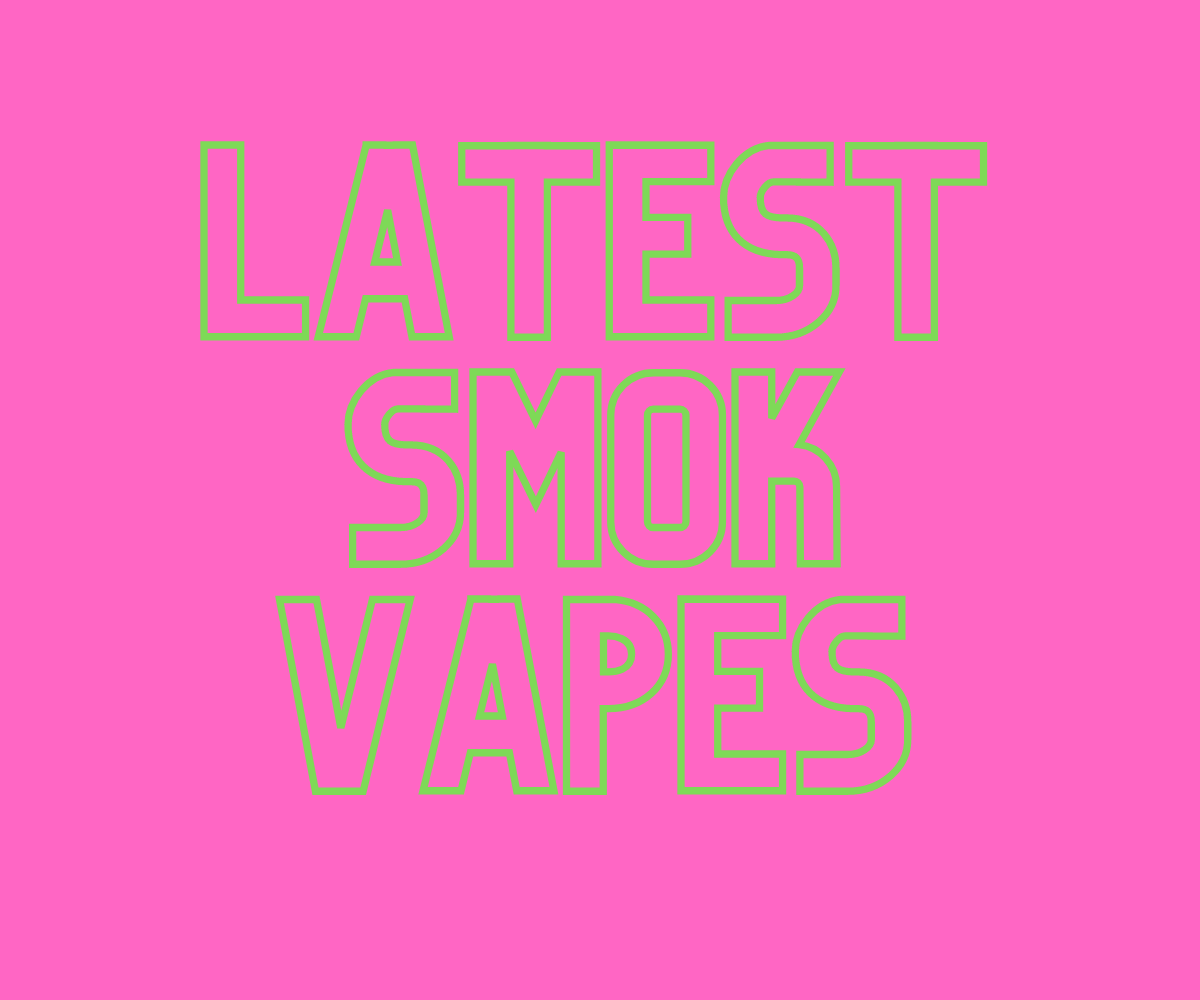 SMOK Nord 50
The SMOK Nord 50 is a riff on SMOK's now-classic Nord pod system. Featuring a brand new design and up to 50W of power, the SMOK Nord 50 is a damn-near perfect pod vape that packs in support for MTL and DTL vaping with salt nic vape juice. It is one of our current favorites.
The Pod With INSANE Battery Life...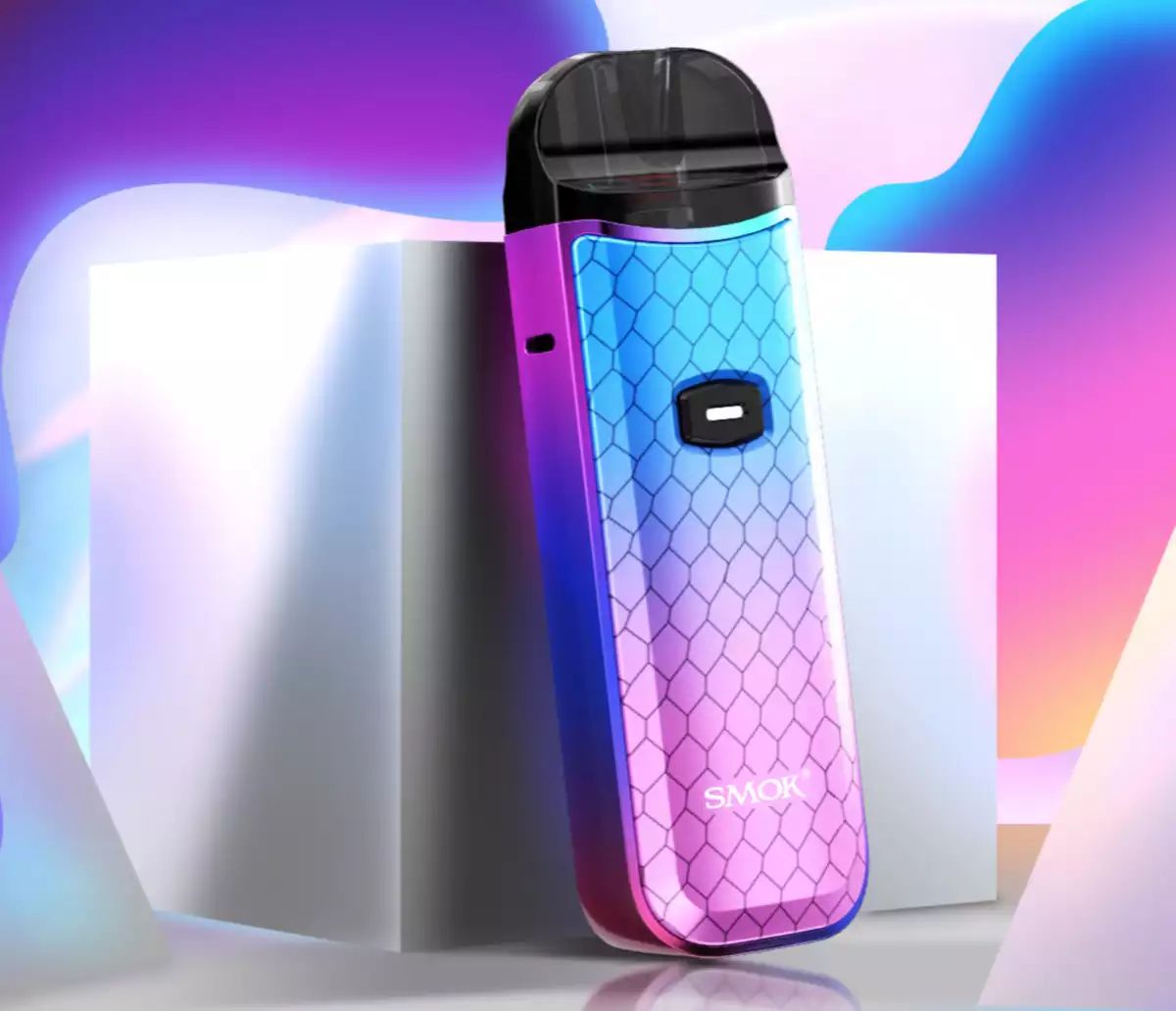 ---
SMOK Stick R22
A vape pen-style system with 10-40W adjustable wattage range, RPM Coil Compatibility, and 4.5mL Tank Capacity. The SMOK Stick R22 looks gorgeous, has plenty of power, and is ideal for both MTL and DTL vaping, so you can use standard and salt nic e-liquid in it.
---
SMOK RPM 4
The SMOK RPM 4 is a hybrid device that is part pod, part vape mod. With 60W of power under the hood, the SMOK RPM 4 is designed for sub-ohm vaping. It's compact and perfectly designed and is created for cloud-chasing.
---
SMOK Novo 4
The SMOK Novo 4 is one of SMOK's smartest pod vapes. It is designed to be ultra-portable and provide a near-perfect MTL draw. Ideal for use with salt nic e-liquid, the SMOK Novo 4 is one of SMOK's most popular vapes – and with good reason too. The SMOK Novo 4 rocks.
---
SMOK ACRO
The SMOK ACRO is essentially the same as the Nord, just with a slightly different design. It runs the same coils but, IMHO, it isn't quite as good as the SMOK Nord 4, so if you're in the market for a pod vape, you're best off going with one of SMOK's Nord vapes.
---
SMOK TFV18 Tank
The SMOK TFV18 is a mesh coil tank that is designed for use with high VG vape juice. This thing is a powerhouse with respect to performance. It can handle essentially anything you can throw at it – from 50-60W vaping right up to 120W. It kicks out massive clouds, the coils are very good, and it looks freakin' stunning on top of any vape mod.
---
SMOK IPX80
The SMOK IPX80 is a powerful, compact pod system. Think of it as the SMOK Nord on steroids. It has 80W of power and is ideal for both sub-ohm vaping and MTL vaping. It runs on the same coils as the Nord, so you have plenty of selection. If you need more power than the Nord delivers, the SMOK IPX80 is the one to go for.
---
SMOK Morph 2 Vape Kit
Box mods aren't too common these days. Most people have switched to pod vapes or disposable vapes. I'm old school, though; I still use a vape mod and a vape tank.
And the SMOK Morph 2 starter kit is one of the better options we tested in 2021. You can an amazing vape tank and one of the best-designed and functional vape mods on the market at this price point.
---
SMOK Nord 4
The SMOK Nord 4 is the latest Nord pod vape. Like its predecessors, the SMOK Nord 4 is a fantastic pod system with great coils, great flavor, excellent battery life, and a gorgeous industrial design. If you want a reliable pod system, the SMOK Nord 4 is one of the best options on the market right now. It's cheap, reliable, and perfectly designed.
---
Which SMOK Vape Should You Get?
When it comes to the latest SMOK vapes, you have LOADS of choice – from pods to vape mods and tanks. If you want to do a more traditional style of vaping, so, you want a dedicated vape mod and a tank, I'd advise that you go with the SMOK Morph 2 – you get a killer mod and a brilliant mesh coil tank in the form of the SMOK TFV18.
If you want to go the pod vape route, it gets a little more confusing. The SMOK Nord 4 would be my number one pick. That, or the SMOK Nord 50, if want or need more power. If you just want to do straight-up MTL vaping, the SMOK ARCO would be my recommendation.
If you want the power of a vape mod and tank, just in a more compact, pod-sized system, the SMOK RPM4 is the one to go for. It vapes just like a vape mod and tank combo. You have masses of power and support for both MTL and DTL styles of vaping.
For pen vapes, the SMOK Stick R22 kind of sits in a class of its own. It is simple to use, has tons of flavor, and it looks and feels great. In fact, I'd argue it is probably the best pen-stye vape kit on the market right now. It is one of the best I have used in recent times.
Whatever you go for, however, you're going to have a great time. Me? I've been using the SMOK Nord 50 for months now and it has been great. It has killer battery life and plenty of power for when I want to shake things up a bit. It is also a killer MTL pod system too. I love it.
I also really like what SMOK has done with the SMOK TFV18 tank; the coils are incredible, producing masses of flavor and truly enormous clouds. If you want to do a bit of sub-ohm vaping, the SMOK TFV18 is one of the best tanks on the market right now for that kind of thing.
This is one of the reasons why the SMOK Morph 2 kit is so attractive; you get a great mod as well as the SMOK TFV18. What more could you want!?
Drake Equation
Co-founder and Editor of VapeBeat. I make the words.