With its 1800mAh battery and brilliant MTL draw, the SMOK Nord 50 could well be one of 2021's best pod vapes so far…
---
I've always had and up and down relationship with SMOK. But that's mostly down to its vape mods – they can be, well… a bit temperamental.
But its pod vapes? That's a different story. They're always – like 90% of the time, anyway – very good, reliable, and run excellent coils. And its latest, the SMOK Nord 50, is no exception.
Ideal for nic salts and perfect for beginners, the SMOK Nord 50 builds on the pedigree established by SMOK's OG Nord and the following models it released between 2018 and 2021, delivering best in class battery life and an MTL draw that is to die for.
And with its low price, it only costs $29, I'd go as far as saying the SMOK Nord 50 could well be one of the best pod vapes released this year – maybe even the best in some ways.
The Pod With INSANE Battery Life...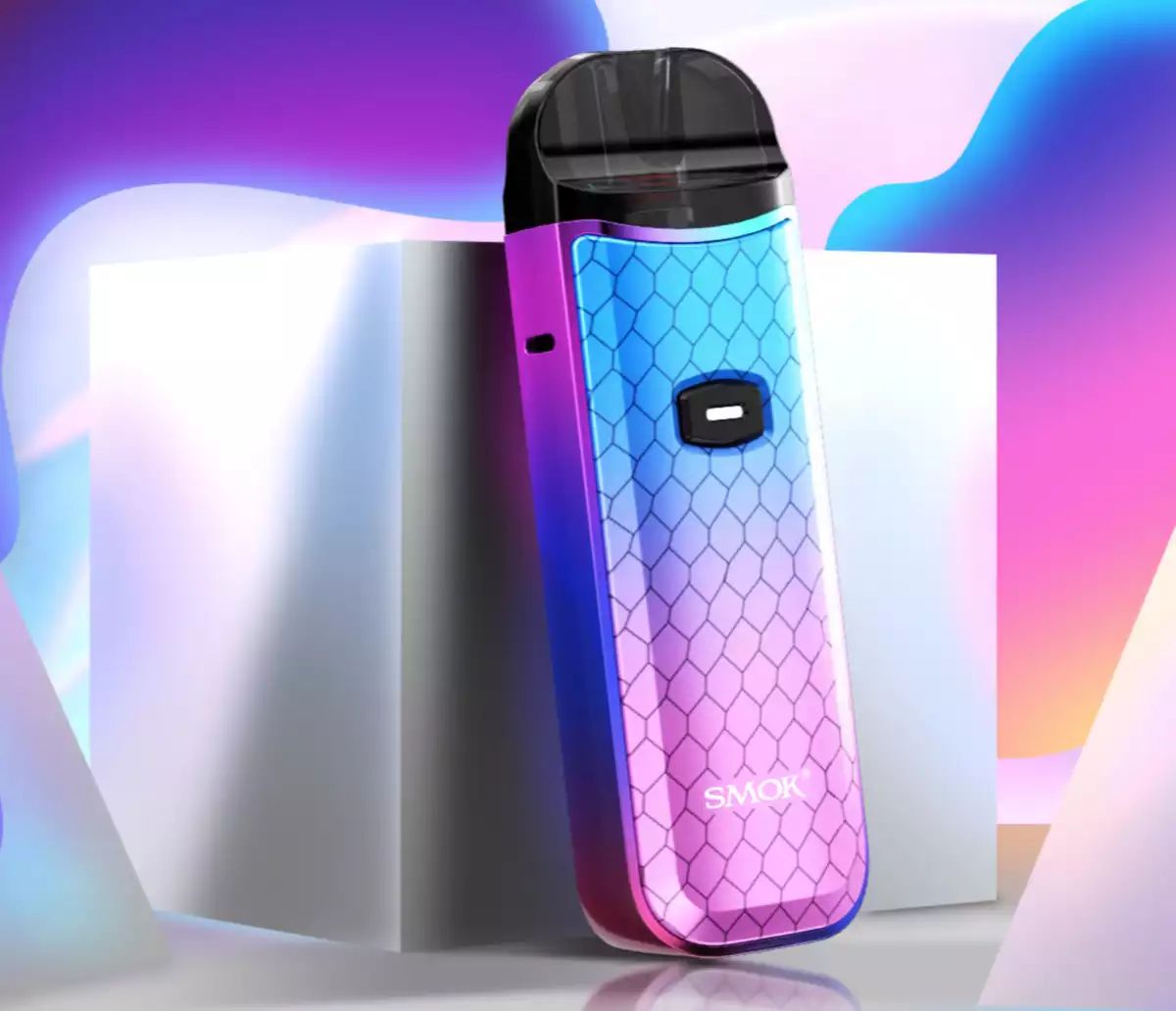 ---
SMOK Nord 50 Battery Life
I've used nearly all of SMOK's Nord pods. But for me, the SMOK Nord 50 is the best yet – and the reason is its battery life. The SMOK Nord 50 runs a 1800mAh battery. That is huge for a pod vape. And it delivers market-leading battery performance.
I got the device a couple of weeks back. As soon as I unboxed it, I charged it up for an hour to make sure it was fully charged. I then used it, heavily, for nearly THREE DAYS before it died.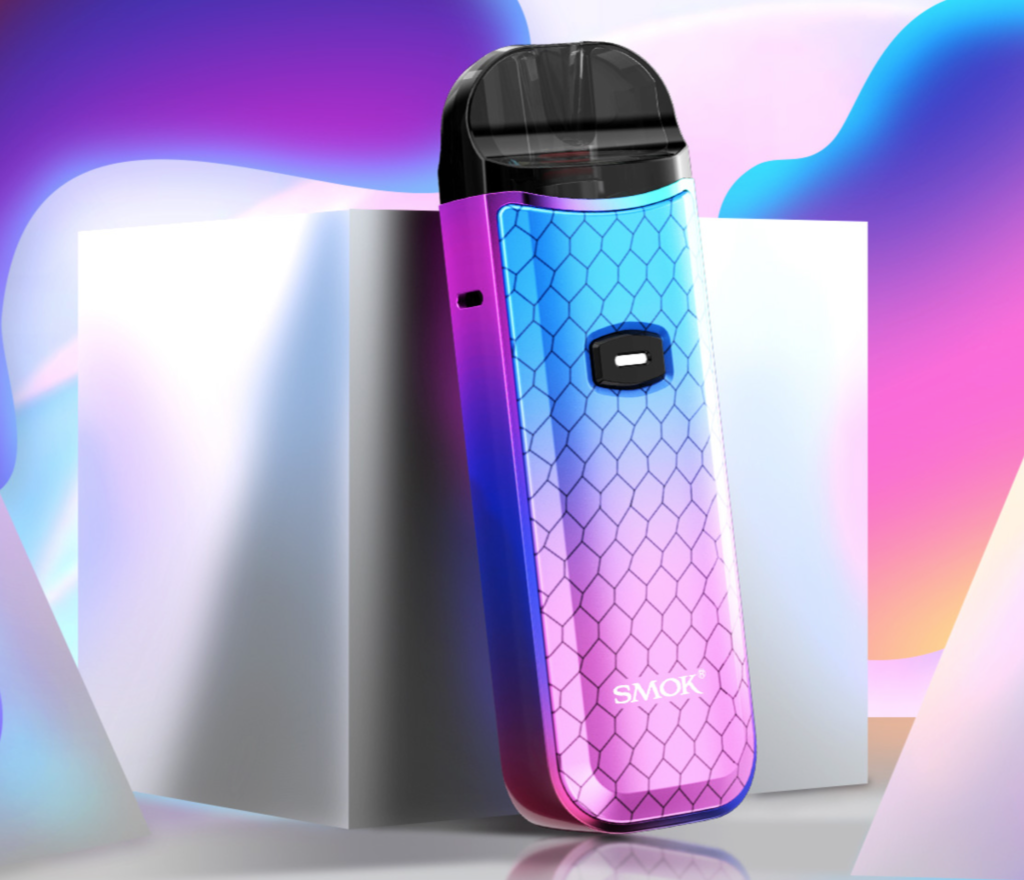 This beats practically every other pod vape in my collection (of about 70 pod vapes). SMOK knows battery life, especially in smaller form factors is important, so cramming in a huge battery life, while keeping the design extremely compact and portable, was a masterstroke.
If you want a pod vape with the absolute best battery life, this is the one to go for – I haven't used or tested anything else that comes even remotely close in terms of battery life.
SMOK Nord 50 Performance
I've been using the SMOK Nord 50 for about two weeks now and it is by far one of the best MTL pod vapes I've tested. The draw is perfect. The flavor is great too – especially with Nic Salts.
With two coil options, the 0.23ohm LP2 Meshed Coil and the 0.6ohm Nord Regular DC Coil, you have plenty of scope for dialing in different styles of vaping, taking full advantage of the SMOK Nord 50's max 50W output. Me? I like the 0.23ohm LP2 Meshed Coil the most; I found that it gave me both the best flavor and the best MTL draw of the two options.
Like all Nord vapes before it, the SMOK Nord 50 has a dedicated fire button on its front. The fire button is nice and clicky and large enough to find in the dark. On the side, you have a smart-looking display that houses all the information you need to know – things like wattage, battery life, number of puffs, and your coil's resistance.
For experienced or beginner vapers, the SMOK Nord 50 is a great option. It vapes great, the MTL draw is sublime, it is simple to use, and it is compact enough that you hardly notice it in your pocket. As pod vapes go, this one has quickly gone on to become one of my favorites for 2021.
SMOK Nord 50 Specs
Integrated 1800mAh Battery
Wattage Output Range: 0.5-4.0V
Resistance Range: 0.2-3.0ohm
Zinc-Alloy Chassis Construction
Intuitive Firing Button
Side Mount Display Screen
Adjustable Wattage Output
Adjustable Airflow Control System
4mL nord 50W LP2 Pod
0.23ohm LP2 Meshed Coil
4.5mL nord 50W nord Pod
0.6ohm nord Regular DC Coil
Magnetic Pod Connection
Type-C USB Port
What's In The Box?
1 x nord 50W Device
1 x nord 50W LP2 Pod
1 x 0.23ohm LP2 Meshed Coil
1 x nord 50W nord Pod
1 x 0.6ohm nord Regular DC Coil
1 x Type-C Cable
1 x User Manual
Is The SMOK Nord 50 Worth It?
As pod vapes go, the SMOK Nord 50 sits in a class all by itself. The battery life is outstanding, thanks to its 1800mAh battery, it is simple to use and its coils last an eternity between changes. For experienced or first-time vapers, the SMOK Nord 50 is well worth a look. I love mine.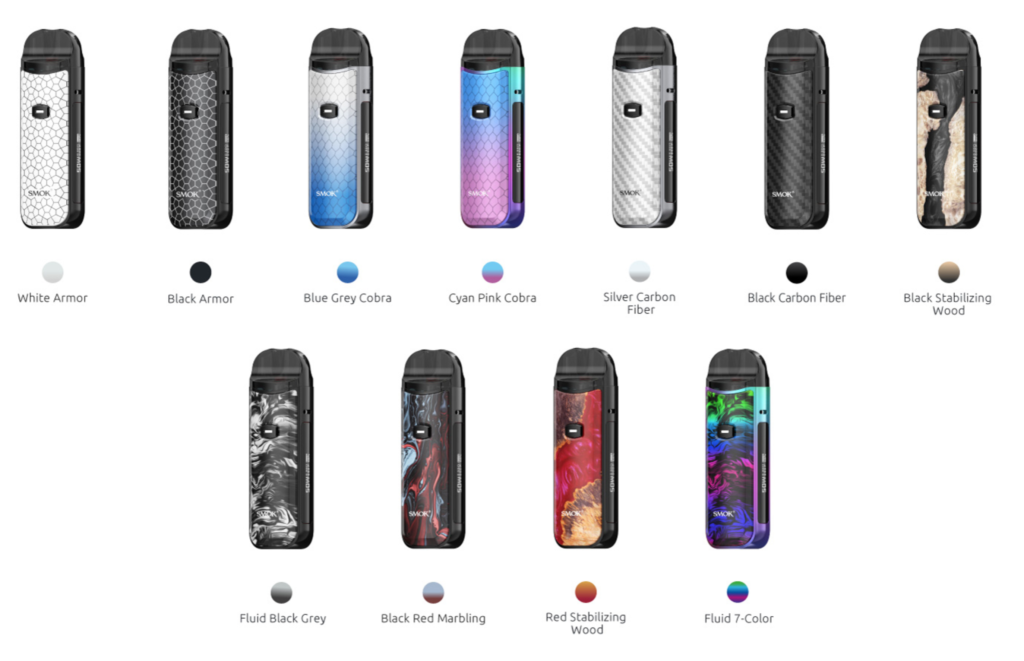 For the best overall performance, you'll want to use nic salts vape juice in the SMOK Nord 50. This is what it was designed to use. And with nic salts vape juice, you'll get the most bang for your buck flavor and nicotine hit-wise.
The SMOK Nord 50 is compact, well designed, and available in over 15 color options, so you'll surely find something you like the look of. I've had mine for a couple of weeks now and it is now my go-to pod vape. And the reason? The flavor, it's incredible. And the battery life, it too is incredible, lasting anywhere from two to three days between charges.
And the damn thing is only $29.95 (with FREE shipping). If you like pod vapes, you need this little star in your collection.
---
The Pod With INSANE Battery Life...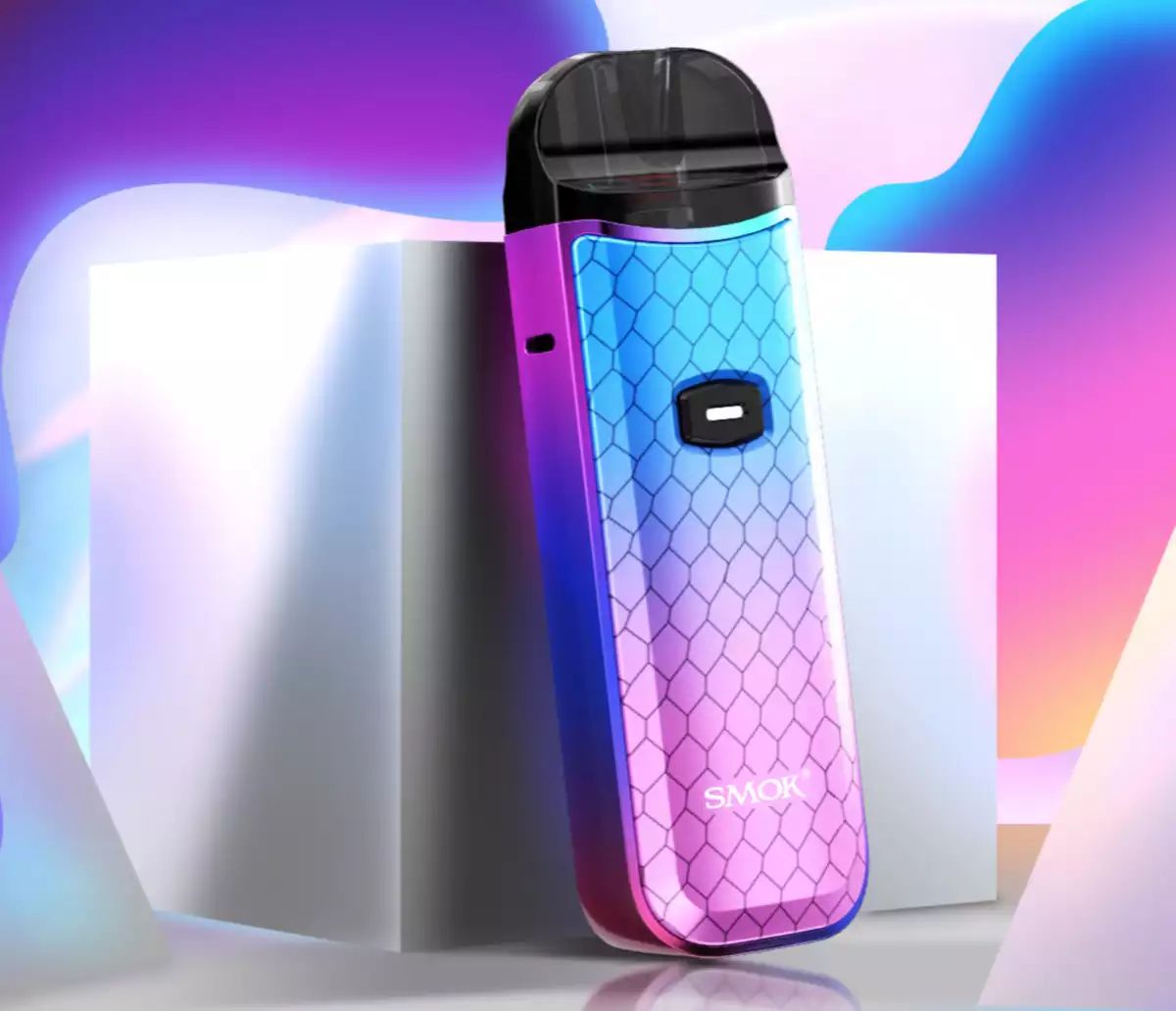 Drake Equation
Co-founder and Editor of VapeBeat. I make the words.