Latest SMOK Vapes: Pods, Mods & Starter Kits [2023 Edition]
By Drake Equation • Updated: 02/03/23 • 3 min read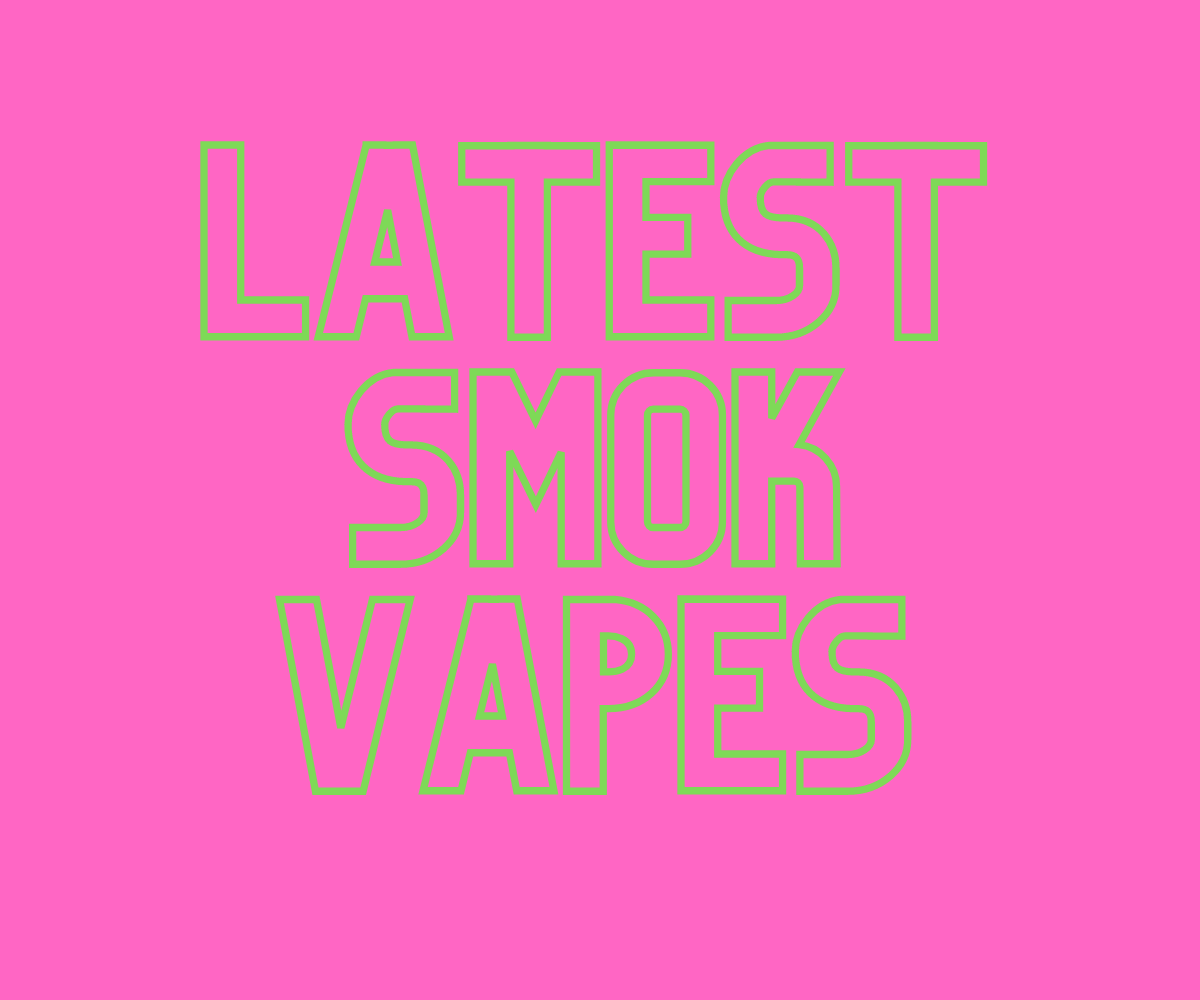 SMOK makes A LOT of vapes. In fact, SMOK releases more vapes than any other vape brand on the market. Here's a list of all of the latest SMOK vapes for 2021…
---
Table of Contents
---
SMOK is a vape brand that has been around since the very beginning. SMOK makes a range of different vape products – from vape tanks and mods to disposable vapes and pod vapes.
But what are the latest SMOK vapes?
If you're after a new pod vape, SMOK has you covered.
Need a mod? SMOK has those.
What about mesh coil vape tanks? Yep, SMOK has you covered there too.
Basically, whatever you're looking for, SMOK has a vape product for you.
Latest SMOK Vapes – News, Reviews & Updates
Which SMOK Vape Should You Get?
When it comes to the latest SMOK vapes, you have LOADS of choice – from pods to vape mods and tanks.
SMOK Mods & Vape Mod Starter Kits
If you want to do a more traditional style of vaping, so, you want a dedicated vape mod and a tank, check out our guide to the best SMOK mods – this includes kit options too like the Morph 2 and ARCFOX 230W.
SMOK Pod Vapes
If you want to go the pod vape route, it gets a little more confusing as there's just so much more choice across SMOK's range of pod vapes and AIOs. Check out the links below for more details:
SMOK RPM Vapes
If you want the power of a vape mod and tank, just in a more compact, pod-sized system, the SMOK RPM80 is the one to go for. It vapes just like a vape mod and tank combo. You have masses of power and support for both MTL and DTL styles of vaping.
Whatever you go for, however, you're going to have a great time.
Me? I've been using the SMOK Nord 50 for months now and it has been great.
It has killer battery life and plenty of power for when I want to shake things up a bit. It is also a killer MTL pod system too. I love it.
I also really like what SMOK has done with the SMOK TFV18 tank; the coils are incredible, producing masses of flavor and truly enormous clouds. If you want to do a bit of sub-ohm vaping, the SMOK TFV18 is one of the best tanks on the market right now for that kind of thing.
Drake Equation
Drake is the founder and editor of VapeBeat. He started the blog WAY back in 2015 when, upon quitting smoking, he struggled to find any useful information about vaping online. With a background in journalism and a newfound hobby on his hands, he set about creating VapeBeat – a blog all about making vaping simple to understand for new users.