All the best mesh coil tank options, RANKED N' REVIEWED, for your viewing pleasure. Say goodbye to flat flavor and coils that burn out too quickly! It's Mesh Coil TIME!
---
Best Mesh Coil Tank 2019
Pictures
Name
Latest Prices
Rating
Review
Why You'd Buy This Tank

(The #1 For Flavor)

100%

Best In Class Flavor 
Insanely Good Mesh Coils
Premium Design & Finish 
100% Leak-Proof 
Excellent Value For Money

(INSANELY Good Mesh Coils)

100%

Amazing Design

Brilliant "Conical" Mesh Coils

Epic Flavor – Best I've Had In Ages

Premium Build Quality

100% Leak-Proof & Shock-Proof

(RDA-Grade Flavor)

98%

RDA-Like Flavor & Mega Clouds
Coil Heads Are BRILLIANT
Solid, Well-Executed Design
Excellent Value For Money

(A True Classic)

98%

AMAZING Flavor
Great Build Quality
Decent Locking Mechanism On Top Cap For E Juice Port
Reliable, Consistent Coils – Some of The Best I've Ever Used!

(Amazing Coils & Top Notch Flavor)

98%

Excellent Coils (They Last AGES) 
Brilliant, Precise Flavor 
Zero Leaks 
Easy To Set Up 
Wicks Quickly 
Solid, Reliable Performance

(INSANE Mesh Coil Performance)

90%

Excellent Design & Looks
Great Flavor + Long Lasting Coils
Triple Mesh Coil is INSANELY Good
Great Price (Only $27.95)
[social_warfare]
---
If you're using sub ohm tanks to vape, you 100% should be using one that supports mesh coils, as they're vastly superior to standard coil systems.
---
---
Whether you're talking about flavor or the longevity of the coil head itself, mesh coils are infinitely better than their standard sub ohm tank counterparts.
And the reason for this is simple: the design of the coil head, the layout of the coil material, allows for a more even and balanced vape.
They also deliver better flavor too which is always a bonus.
This is why most of the tanks in our Best Vape Tank Guide are mesh coil tanks.
So if you've been using standard coils and felt a little shortchanged by them, it is definitely advisable that you try mesh coils.
Most "new" vape tanks now support mesh coils as well, all you have to do is select the mesh coil option when you buy one.
So what are the best mesh coil tank options right now? Below is a list of the all the best mech coil tanks we've tested during the past 12 months.
I'll add more as we review them, but for now, these are the best mesh coil tanks right now, according to our team of reviewers.
---
---
For more detail on each tank, read on below…
1) Falcon King Tank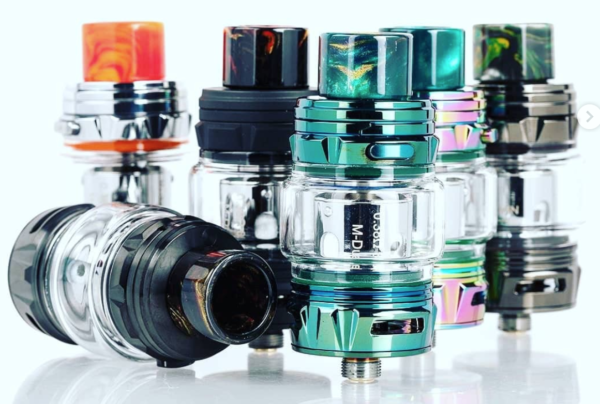 The Falcon tank was an incredible setup, producing some of the best flavor of any sub ohm tank released in 2018. I didn't think it could be beaten but then along came the Falcon King…
The Falcon King is better in every way. HorizenTech fixed the design, stopped the leaks, and introduced a bunch of new coils. The result? Even better flavor than before. And without the leaking, the Falcon King is now a near-perfect vape tank.
You have RDA-grade flavor, a beautiful design, the best mesh coils in the business, and it no longer leaks. Put all that together and you're looking at the finest mesh coil vape tank on the planet. Bar none.
Why It Rocks: 
Market-Leading Flavor (RDA-Grade) 
Insanely Good Mesh Coil Heads 
No More Leaks
Improved Design (Much Smarter Looking)
---
2) Sense Screen Tank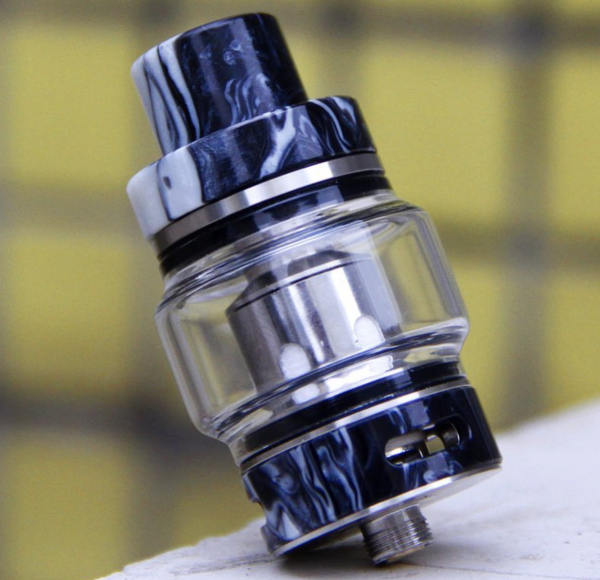 Like the Falcon King and the Falcon, the Sense Screen tank is one of the best performing mesh coil vape tanks you can buy right now. From the design of the tank itself to the fact that it ships with a triple coil mesh head – everything about this vape tank is compelling.
Sense isn't as well known as HorizenTech, but the Sense Screen is definitely my sleeper hit tank of the year so far. I was blown away by how it performed when I tested one out. The coil heads, as you'd expect, are the main reason for this, producing thick, dense clouds that are packed with flavor.
The coil heads also last an AGE as well; you're looking at a solid two weeks in between changes. This is impressive. Even now. This is one of the most accomplished tanks on this list. It ticks all my boxes and it retails for a very competitive price.
If you're in the market for a solid, reliable, consistent performer, the Sense Screen comes HIGHLY recommended…
Why It Rocks: 
Stunning Design 
Immense Flavor 
Comes With Triple Mesh Coil Head
Zero Leaks
Flawless Machining & Build Materials 
---
3) The Falcon Tank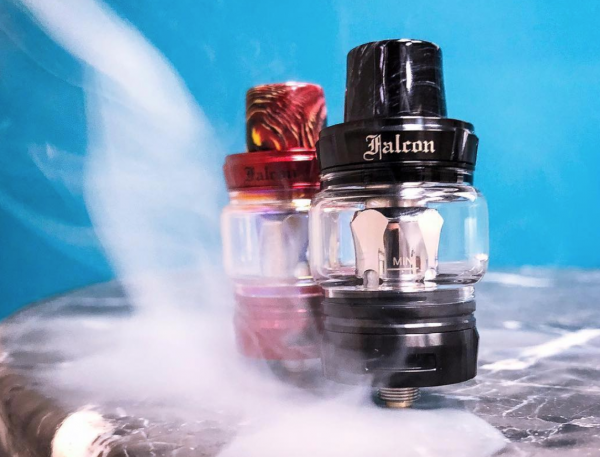 The KING of the mesh tanks. Launched in 2018, the HorizonTech Falcon tank is by far and away the best mesh coil tank around right now.
It delivers RDA-grade flavor, massively smooth airflow, and its coils last weeks at a time. This is why the team at VapeBeat often refer to it as the perfect sub ohm tank.
If you like your flavor BIG and want your coils to last as long as a porn star on tranquilizers, then this is the tank for you.
Why It Rocks
RDA-Grade Flavor
Great Design
Large Range of Mesh Coils
Coils Last Weeks and Weeks…
---
4) GeekVape ALPHA Tank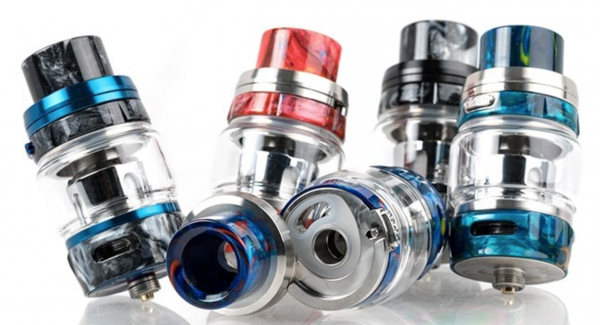 Coming in 2nd is the wonderful GeekVape ALPHA tank. This bad boy looks the part and vapes like an absolute monster. GeekVape's Mesh coils are utterly superb for flavor and performance.
I reviewed this tank back in 2018, but I still use it all the time because of the flavor and the coil heads – they're brilliant.
I also really dig the industrial design of this tank; it looks and feels extremely premium and it looks great on pretty much any mod.
Why It Rocks
Amazing Design & Materials
Brilliant Coil Heads
Massive Flavor
Loves Vaping At High Wattages
It's A Cloud MACHINE!
---
5) FreeMax Mesh PRO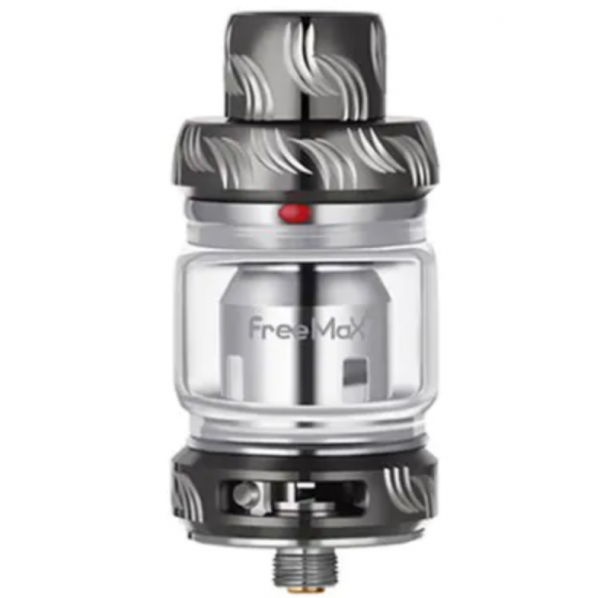 The FreeMax Mesh Pro picks up where the FireLuke Mesh left off, adding in more capacity and bigger coil heads. As the name suggests, this tank is ALL about power and performance.
In terms of performance, it is awesome. For flavor and clouds, everything is as you'd expect – big, loud, and very bold. The only issue is that the best coil (the Triple Mesh) does not come with the tank.
The Triple Mesh coil is phenomenal, however, so if you're a fan of big-hittin' mesh coil tanks, it is 100% worth the expense. It blew my socks off when I tested it.
Why It Rocks
Big BADASS Design
Great Flavor & Clouds
Solid Coil Heads
Large E Juice Capacity
Long Lasting Coils
---
STOP Paying Too Much For Your E Juice!
Inside The VapeBeat E Juice Store, We Offer 30ML & 120ML Bottles For $8.99 and $19.99, respectively (We Also Have Over 1000 FIVE STAR Reviews).
---
Mesh Coils vs Wire Coils: What's The Difference? 
The main difference between a standard, wire coil and a mesh coil head is actually kinda simple.
Standard coil heads, the ones we've all used for years, utilize wire, usually configured in a spiral around the cotton, to function.
Mesh coils, as the name suggests, use a mesh configuration which allows it to cover more surface area within the coil, which in turn allows for more even heating and a more flavorful vape.
Traditional coils cover less surface area and, therefore, DO NOT run as efficiently. This is why they don't last as long or sometimes burn out too quickly.
With a mesh coil head, you're looking at WAY longer life from your coil – up to five times, according to most people, as well as better flavor.
All you have to do is ensure you prime your mesh coils correctly.
You can even get mesh coils for your RDA tanks as well, providing you have one that supports it like the Wotofo Profile RDA.