Between 2015 and 2018, VapeBeat tested HUNDREDS of vape tanks. From high-end sub ohm tanks to low-end clearomizers. We've used and abused them all. In this article, you'll find the best vape tank devices for flavor and coils rated and reviewed. We ONLY recommend devices we've tested, so you get the best possible results.
---
The Best Vape Tanks
If you're browsing the table on mobile, use the + icon to access drop-down menu for reviews of the device and notes on overall performance.
Name
Rating
Review
Pictures
Best Place To Buy?
Why You'd Buy This Tank
Price
HorizonTech Falcon Tank
98%

RDA-Like Flavor & Mega Clouds
Coil Heads Are BRILLIANT
Solid, Well-Executed Design
Excellent Value For Money

UWELL Valyrian
98%

AMAZING Flavor
Great Build Quality
Decent Locking Mechanism On Top Cap For E Juice Port
Reliable, Consistent Coils – Some of The Best I've Ever Used!

OBS Draco Kit
95%

Great Design, Super Portable

The Tank is AMAZING, Excellent Flavor & Great Coil Performance

80W of Power & A Big Battery (3000mAh)

Solid, Reliable Performance – It Never Missed A Beat

Some of The Best Mesh Coils I've Used To Date

GeekVape NOVA Kit
91%

Great Design, Resin Looks Awesome

Tons of Power, Lots of Vaping Modes

Cerberus Mesh Tank Is Brilliant Too – Coils Last Forever

FreeMax Mesh Pro
90%

Excellent Design & Looks
Great Flavor + Long Lasting Coils
Triple Mesh Coil is INSANELY Good
Great Price (Only $27.95)

ADVKEN Mantra Tank
88%

The Mesh Coil is Superb.
The Wire Coil is Very Respectable Too.
Top-Notch Flavor + Thick, Dense Vapor
Great Quality Build; No Wonky Elements
Decent Sized Tank (4.5ml)
---
Choosing The Perfect Sub Ohm Tank For Your Needs
When it comes to sub-ohm vape tanks, you have A LOT of options.
Probably too many, really.
Things can get confusing for new users, as there are hundreds of brands in the marketplace selling product.
And that can make choosing the right vape tank for your needs… well, a little tricky.
How do you know which is the best vape tank? Or which brands and/or models are best?
Simple: that's where we come in.
During the past several years, we have tested hundreds of sub-ohm tanks. And this article is where we house the best vape tank options money can buy.
We have also tried to cater to all budgets, though the price of a good sub-ohm tank, generally speaking, is usually about the same – anywhere between $20 to $50.
Right: let's do this!
---
VapeBeat's #1 Choice For 2018's Best Vape Tank (September 2018)
I've tested a lot of sub ohm tanks.
But few were as impressive as the HorizenTech Falcon Tank.
Read The FULL HorizenTech Falcon Tank 
PROS
RDA-Like Flavor & Mega Clouds
Coil Heads Are BRILLIANT
Solid, Well-Executed Design
Things To Keep In Mind
The Mesh Coils Are A LOT Better Than Standard Ones
98
Yes, It's Better Than The UWELL Valyrian
Quick Verdict
With a plethora of options from sub ohm tanks to RDAs, it's hard to get that "perfect balanced vape". With the HorizonTech Falcon, you'll get just that: the "perfect balanced vape" – and maybe even more. I used to think the UWELL Valyrian was the best sub ohm tank of 2018, but after using the Falcon tank I am now 100% converted.
Best Place To Buy Online?
---
PROS (Why You'd Buy This Tank):
Brilliant Coils – They Last An Eternity
Consistent, Reliable Performance
Amazing Flavor
Massive Clouds
Super Simple To Setup and Use
---
Like the UWELL Valyrian, theHorizenTech Falcon Tank just gets everything right. From the airflow to the flavor to the coil performance, everything is brilliant.
I've been using mine for a solid month now, and nothing has managed to usurp it during this time.
For a sub ohm tank, it is more or less unbeatable – and it is also priced very aggressively ($29.96 via Flawless Vapes).
The FreeMax Mesh Pro is also very good too; Nick prefers it to the Valyrian, and while he certainly makes a good point, either setup is going to yield impressive results.
But for me, right now, the Falcon is the one to go for!
---
Choosing A Sub Ohm Tank – Things To Keep In Mind
The most important thing is the coils.
Are they good, reliable consistent performers?
If so, you're good to go. The next thing is flavor.
How good is it?
There is a MASSIVE difference between the flavor performance on sub ohm tanks.
---
You can't just wing it and expect to get a decent vape.
This is why I kept the above list of sub ohm tanks nice and short.
To cut through the noise and the sheer number of options available today.
They're the best we've tested, the ones that pack in excellent coils and great flavor, as well as consistent performance.
Read on for all the best vape tank options we've tested to date.
Some are pretty old now; the newer vape tanks are located nearest the top.
The table (above) and box-out suggestion are the most up to date of our favorite sub ohm tanks.
And we add new ones as we test them.
---
Different Styles of Vape Tank: RDA, RTA, & RSA 
Best RDA Guide: 2018's Finest Rebuildable Atomizers
Best RTA Tank Guide: Our #1 Picks For Right Now 
Best RSA Guide: RDA's Designed For Squonking
---
Best Sub Ohm Tanks From Over The Years (2016-2018)
1) Vaporesso Cascade – A Hugely Impressive Setup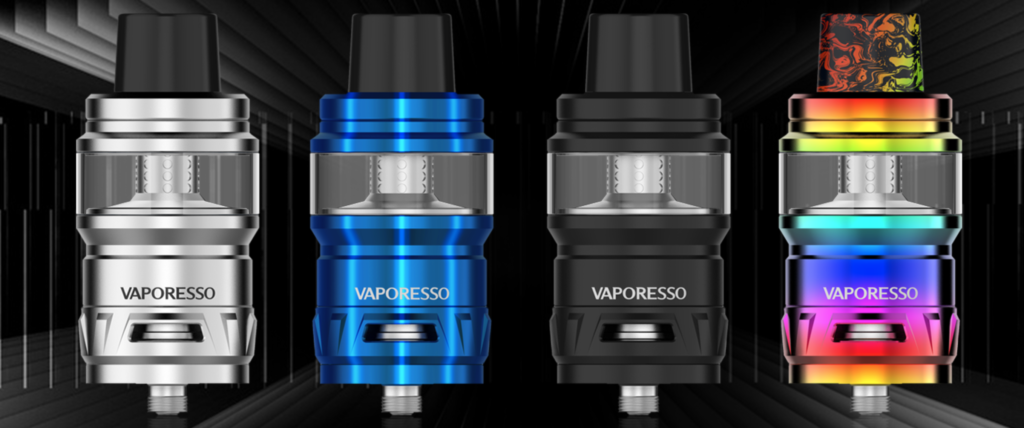 The Vaporesso Cascade is easily one of the biggest highlights of the last 12 months. The tank, its unusual design, and its overall performance make it one of the most the best vape tank options you can buy right now.
I've always been a big fan of Vaporesso, and while I did have some issues with the company's NRG tank, it appears to have learnt its lesson.
The Vaporesso Cascade is a watershed moment for the company, bringing insane flavour, excellent coils, and brilliant overall performance.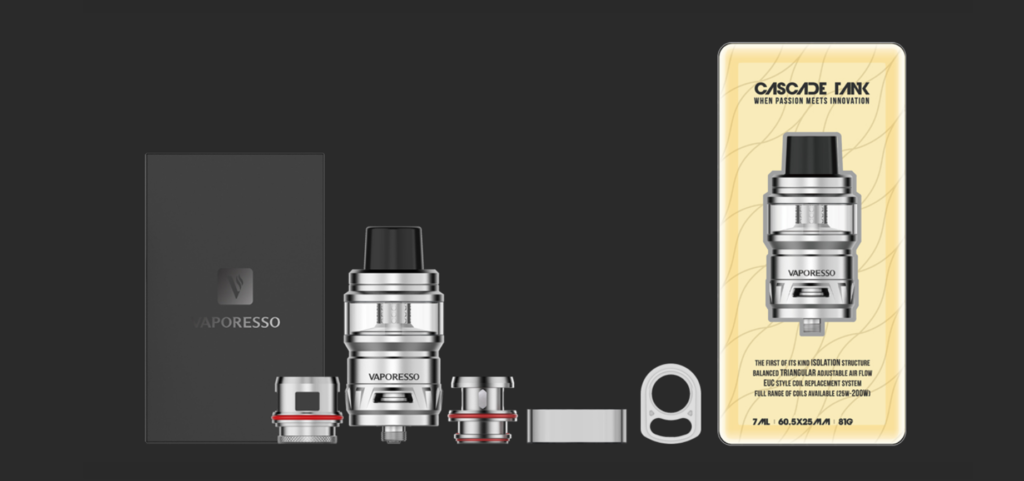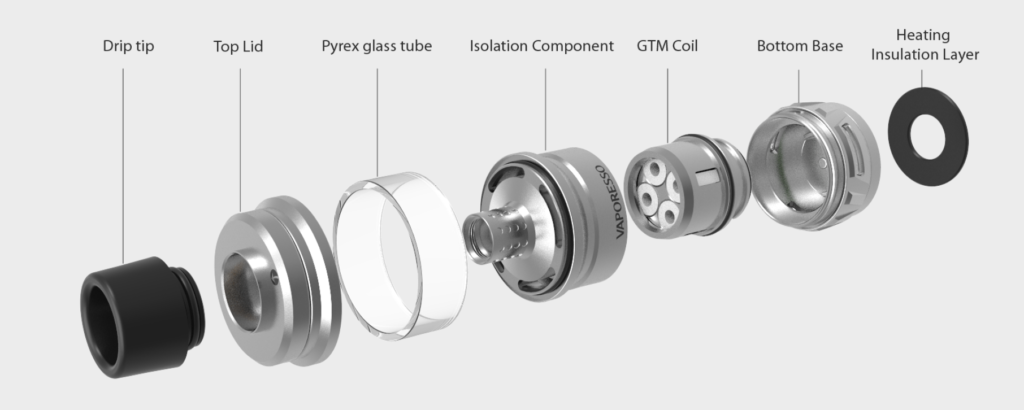 It is also one of the most unusual and innovative sub-ohm tanks around right now. I mean, just LOOK at it – it's so bizarre looking! Speaking personally, I love weird looking tanks, so as soon as I saw the Vaporesso Cascade I knew I had to have it.
The selection of coils mean the Vaporesso Cascade can handle an array of vaping styles, from high-power to low-power, and this, when combined with its ability to kick out immense flavor, makes it one of – if not THE – best sub-ohm tanks around right now.
You Can Pick Up The Vaporesso Cascade via VaporDNA for JUST $33.95 – Down From $40
---
2) The Tanker by VapeAMP
There is no shortage of high-power sub-ohm tanks available right now.
But the Tanker by VapeAMP is slightly different, as it wants to not only compete but completely dominant the high-end sub-ohm tank space.
The Tanker is 100% American made, is constructed from high-end materials, and has performance at its core.
If you've been messing around with sub-$40 sub-ohm tanks, and want to experience something more premium, more classy, then the Tanker should be high on your hit list.
It is by far one of the best vape tank options around right now. And it doesn't even cost that much, either!
The Tanker was created by people that LOVE RDAs.
These people demand precise, intense flavour, and they will not except anything else.
This is why the Tanker is so beloved by many veteran builders, as it brings RDA-style flavor and performance to a sub-ohm tank.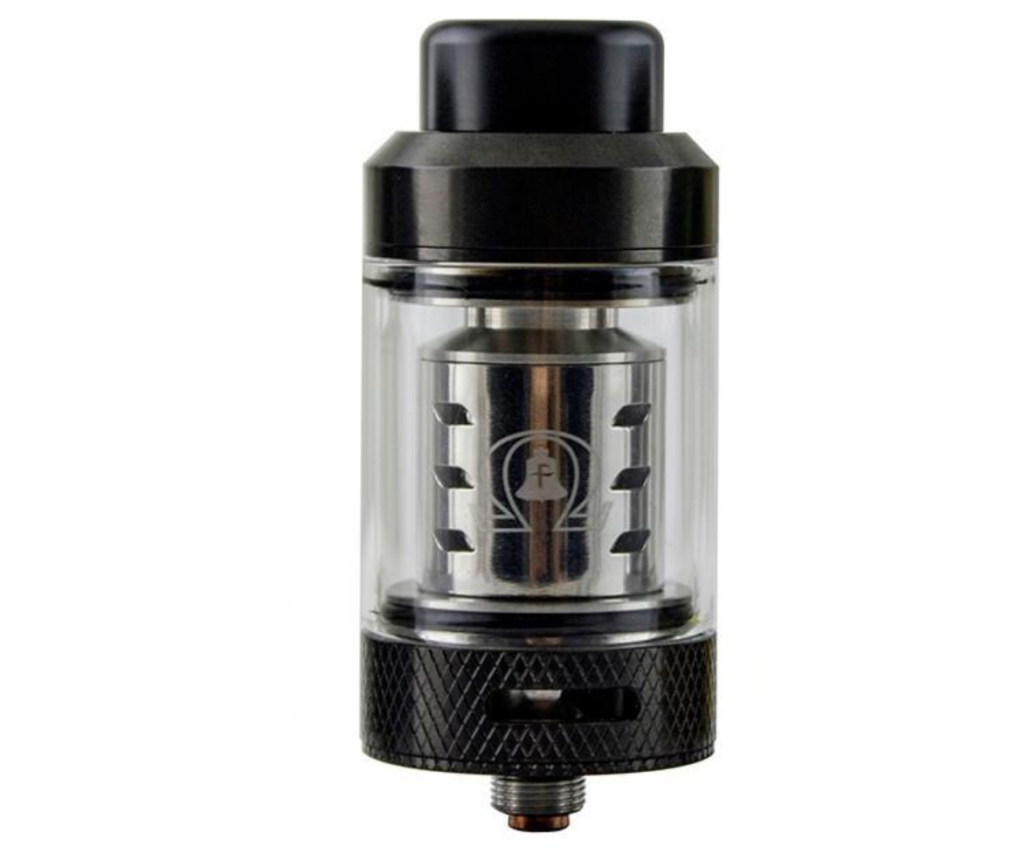 And unlike a lot of SMOK tanks, the Tanker's coils CAN handle vaping all the way up to 180W.
The coils are a revelation; they last way longer than most and their reliable.
You will not ever have that sinking feeling in your gut when you're out and about that you probably should have changed your coil.
The Tanker is a 25mm setup, holds 5ml of E Juice, and while the design is basic, do not be fooled – this thing is DESIGNED for performance, to just get out of the way and give you some of the best vaping experiences around.
And the price is super-low too given just how good this setup is.
You Can Pick Up The Tanker via FLAWLESS Vapes For $36 – Down From $46
---
3) UWELL VALYRIAN – A True SMOK TFV12 Killer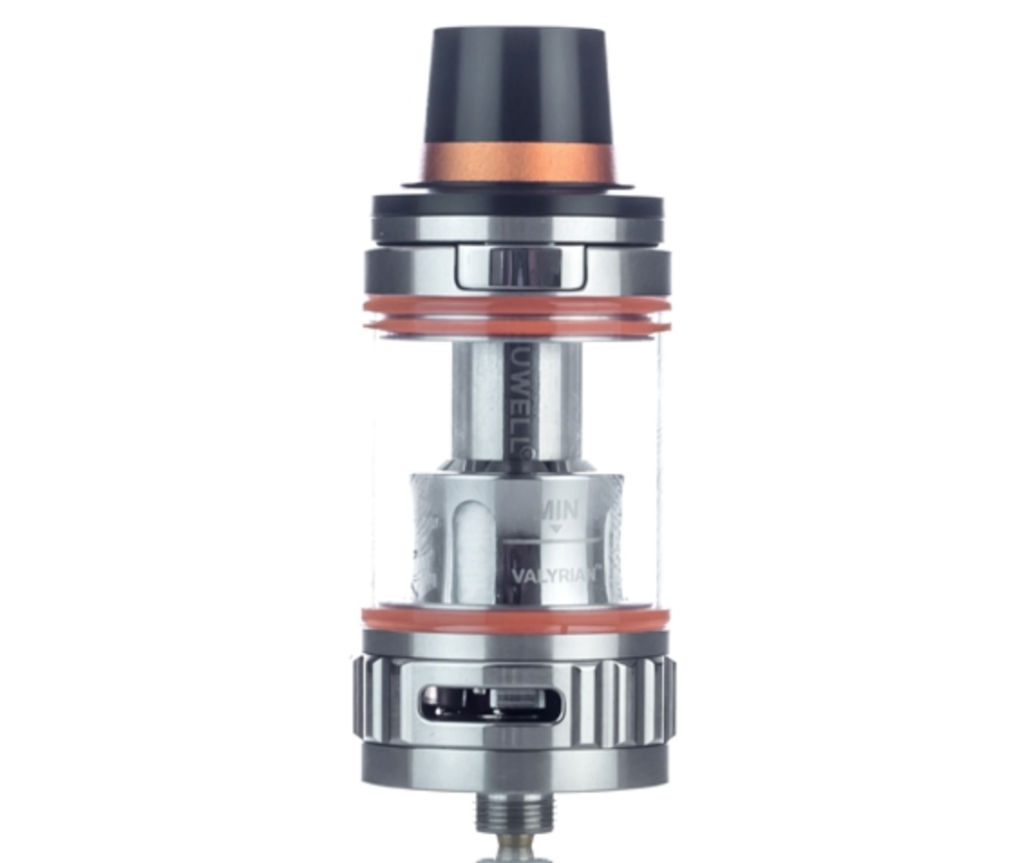 UWELL is a well-known tank maker in the vape space.
Mostly off the back of its seminal UWELL Crown sub-ohm tank, which launched a couple of years back. Since then, the company hasn't had anything close to the kind of success it enjoyed with the original Crown.
However, all that could change with the advent of the UWELL VALYRIAN, which is a new, high-performance sub-ohm tank.
The UWELL VALYRIAN is all about power, flavour and clouds.
It's also the most pricey tank UWELL has ever made.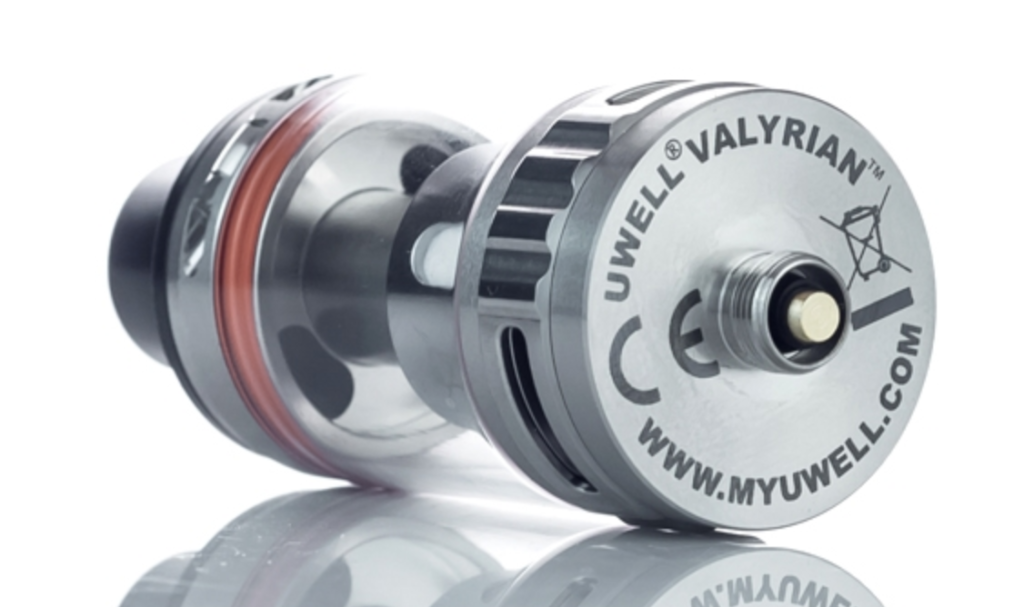 The UWELL VALYRIAN features a unique pin-based method for augmenting the performance of the tank. There are three pins, located on the 510-connector, and these offer three distinct styles of vaping – Unrestricted, Spiral, and Wave.
It's all very complicated, but it does work.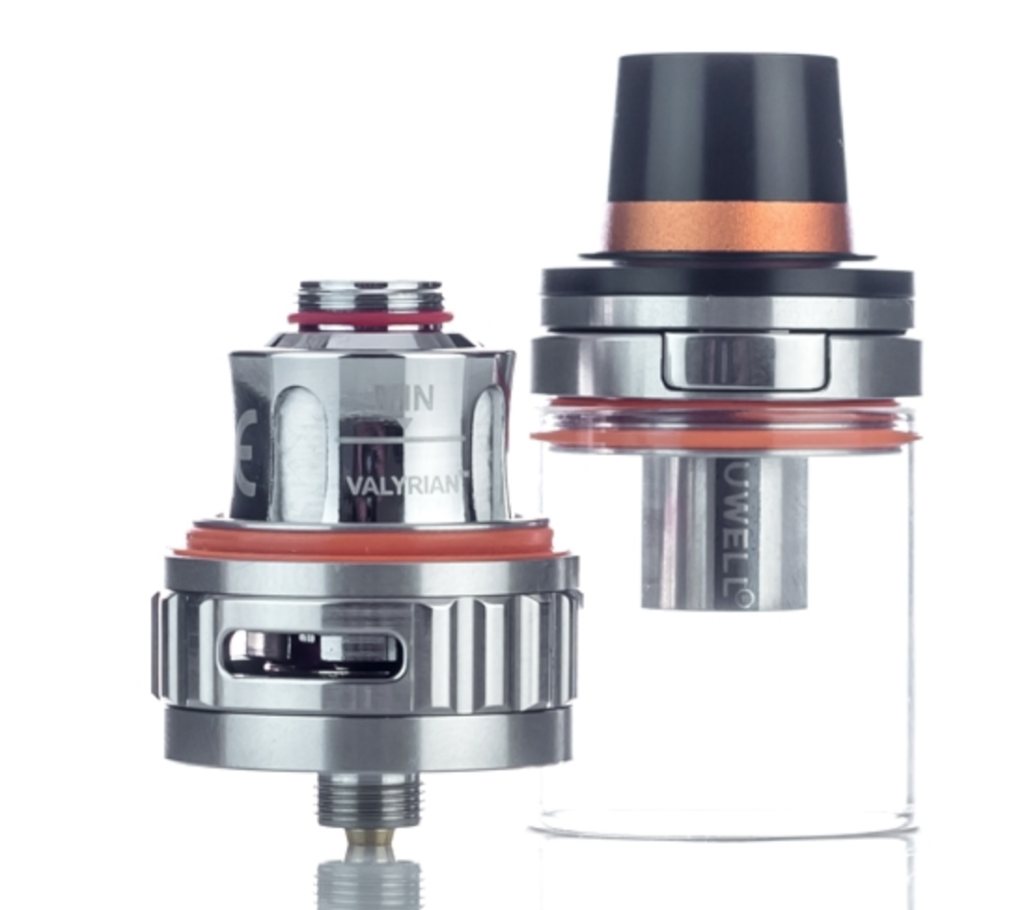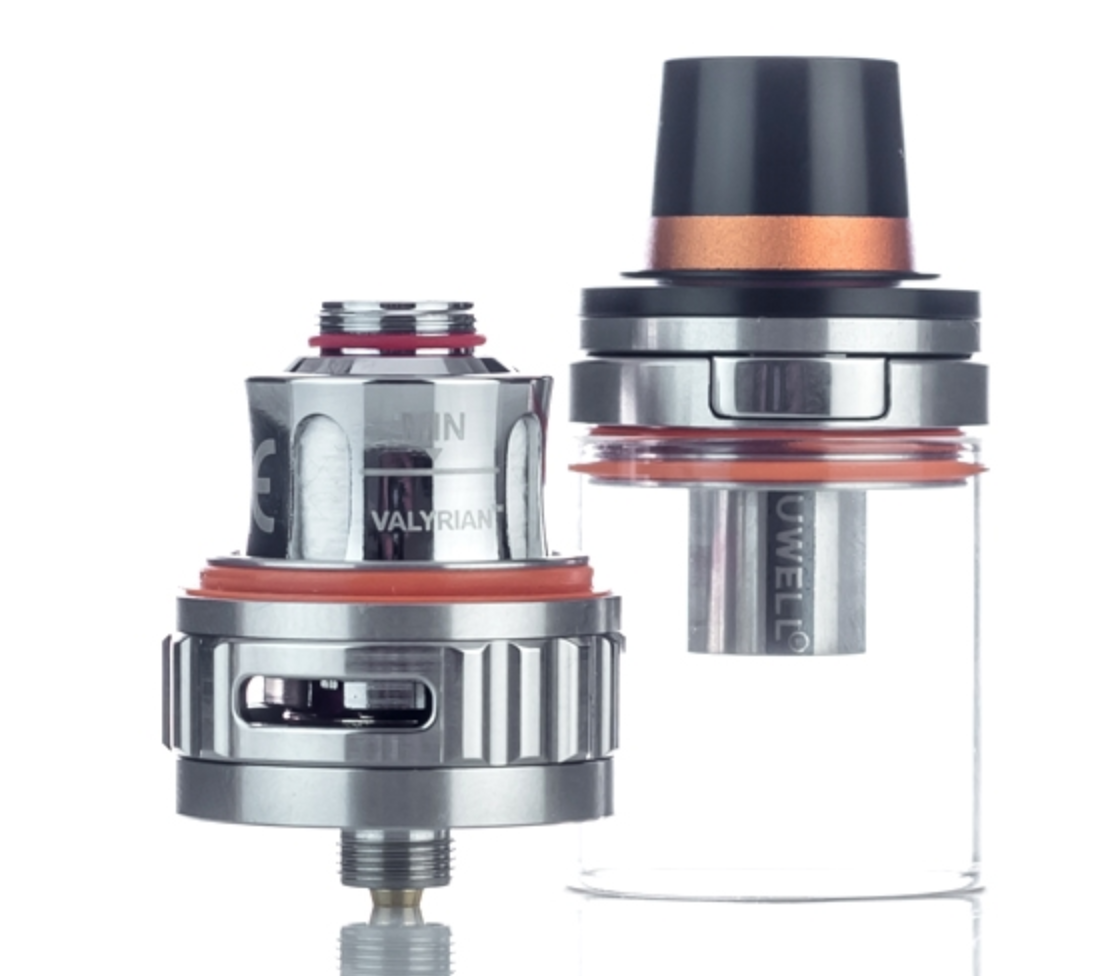 The overall performance of the UWELL VALYRIAN is superb; flavor and cloud performance are immense.
It is easily the best vape tank UWELL has ever created and is definitely one of the better sub-ohm tanks released in 2017/18, so, yeah, if this sounds like your bag, you should definitely get the UWELL VALYRIAN.
---
4) Aspire REVVO Tank – A New Style of Coil

I've never been a massive fan of Aspire.
I've had plenty of its gear over the years and most of it was just okay.
However, the Aspire REVVO tank is not just okay – it is way more than that. In fact, it could well be a contender for my new favourite sub-ohm tank. Hence its inclusion on our best vape tank list.
Why? Simple: it uses a rather unique and innovative coils system, which Aspire dubs The ARC (Aspire Radial Coil).
And how it works is, again, very impressive and innovative because, well… I've never seen anything else quite like it.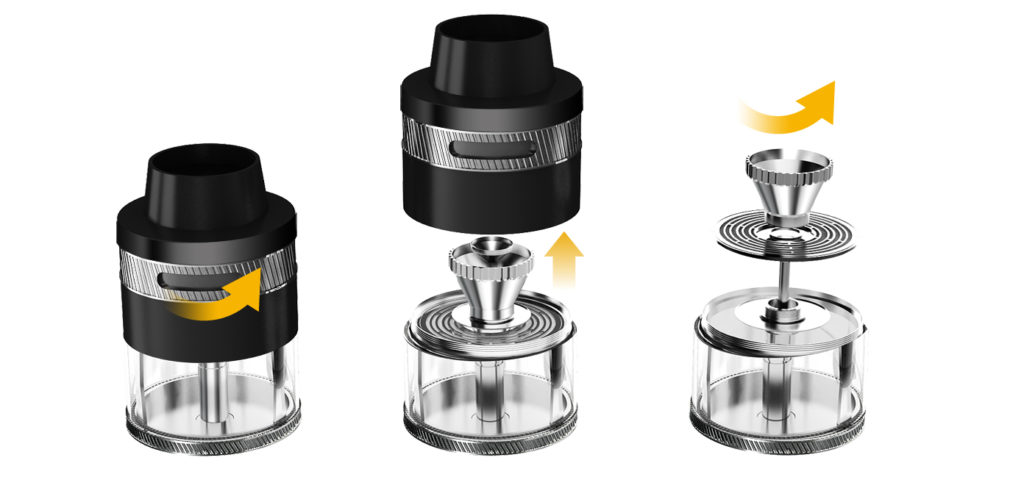 Rated for 50-100W, the Aspire REVVO is best around 80-85W.
The flavor is decent and it does not leak, at least in my experience.
But the coolest thing about this tank, as noted earlier, are its coils. They're basically unlike anything you've likely encountered before.
The REVVO coil is flat, almost, and the cotton is contained within.
Aspire calls it a stovetop design.
It sits above the juice, so you need to tip the tank every now and then, in order to keep the cotton soaked.
It's kind of like an RDTA in this respect, only with pre-made coils.
The new coil system makes for a super-easy install.
Coil life is good, particularly if you respect the wattage guidelines, and the cloud and flavor production is very good indeed.
You can fill the tank, a 2ml TPD-compliant setup, without taking anything apart; just add it through the hole (while pushing down) inside the drip tip.
And that's about it.
Overall, I really like this tank. It's innovative, gives a great vape, and the coils, in my experience, are very good.
You Can Grab The Aspire REVVO Tank via VaporDNA for $29.99) 
---
5) Wotofo Flow Sub-Ohm Tank – Style AND Function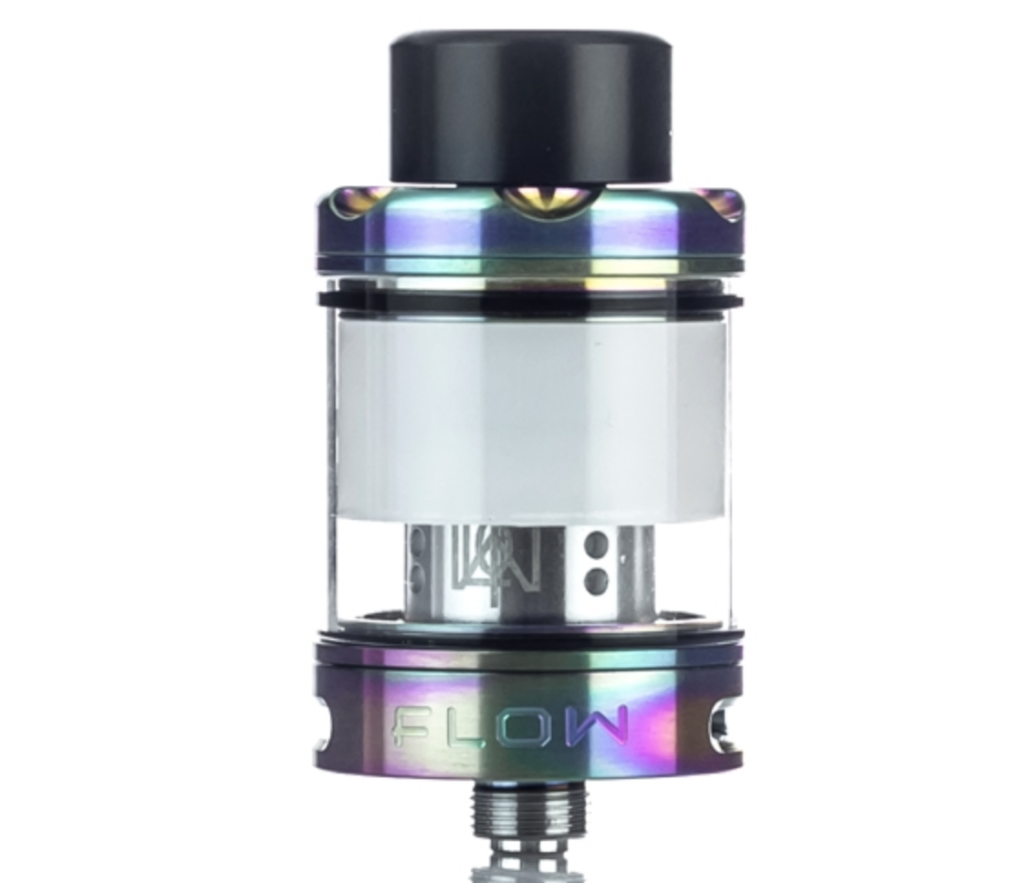 I've used a TON of Wotofo RDAs over the years but it was only recently that I got my first taste of one of its sub-ohm tanks.
That vape tank was the Wotofo Flow and I was immediately impressed by pretty much everything about it.
The Wotofo Flow looks awesome, and is available in a range of colours, and uses Wotofo's excellent Flow coils which, in my experience, are easily as good as all the other big players' offerings right now.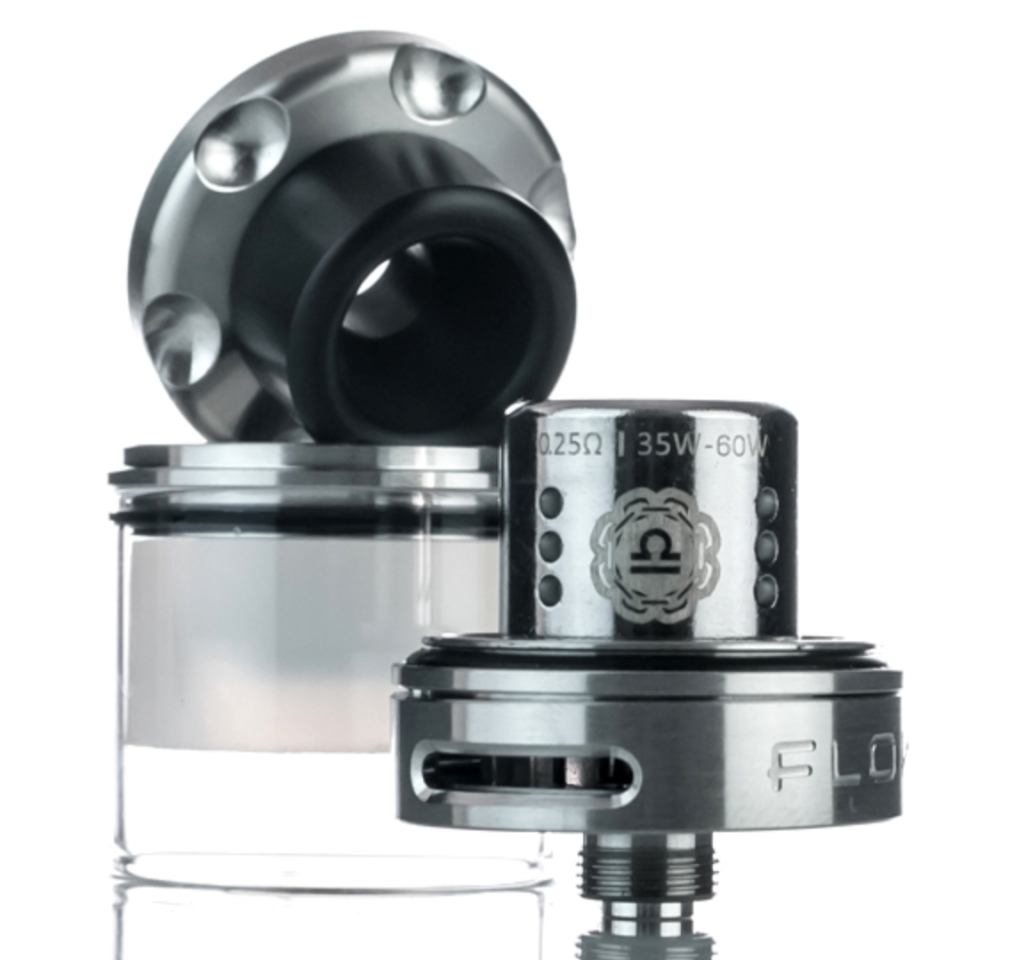 Another pretty decent USP of this tank, however, is that it will also run SMOK TFV Baby Beast coils too, so you have plenty of options when it comes to coils (plus, almost everywhere sells SMOK coils, so you shouldn't have any issues in this regard).
What I like most about the Wotofo Flow, and why it's included on our best vape tank feature, is that you don't need to run it at super-high wattages to get great clouds and flavour.
Why do I like this so much?
Simple: it's kinder to your battery and E Juice – and that'll save you $$$ in the long run. Trust.
I like to run the Wotofo Flow around 60W; I find this is the sweetest spot for my tastes, though I always start out low and build up.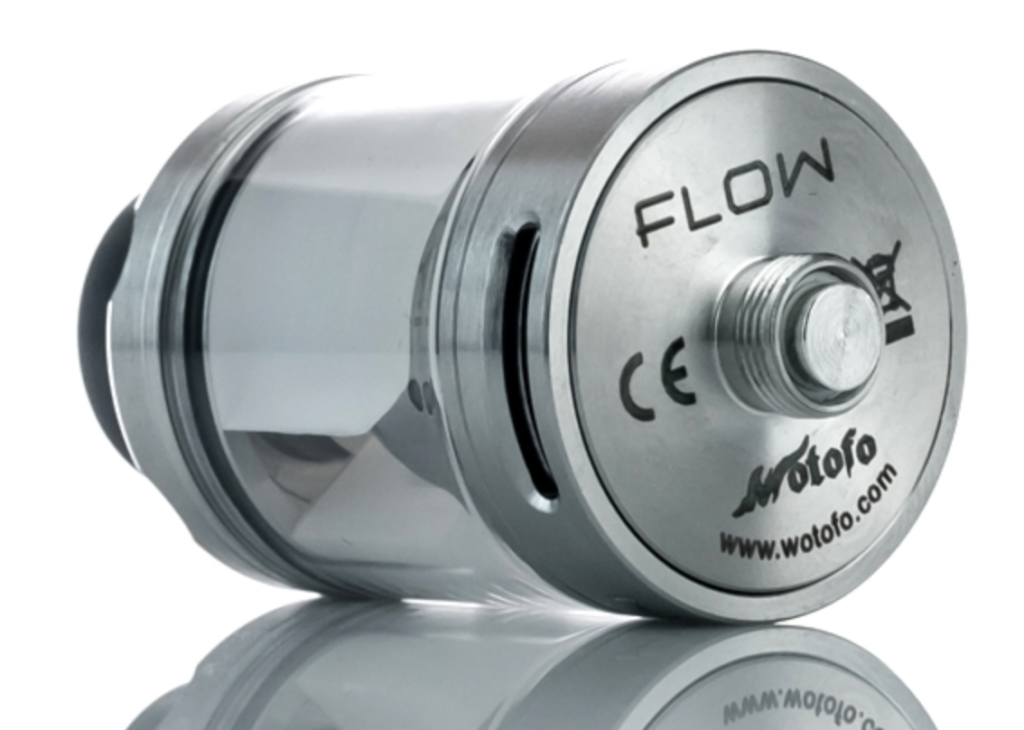 The design of the Wotofo Flow is flawless.
It never leaks and it hits really consistently, thanks to its excellent airflow, awesome coil system, and perfectly proportioned mouthpiece.
I love the simplicity of this tank; it just does its thing and gets out the way.