Want to find out more about vape mods? You're in the right place. In this guide, we'll detail all the different kinds of vape mods and what they're used for…
---
What is a Vape Mod? A Quick Definition…
Traditional ecigs are
small, pen-style devices
. They do not have any controls and you cannot control any aspects of how it outputs power.
A vape mod
, on the other hand, is a much larger and more complex device. With a vape mod, you can control a myriad of settings associated with vapor production – from things like the wattage output to
temperature control
.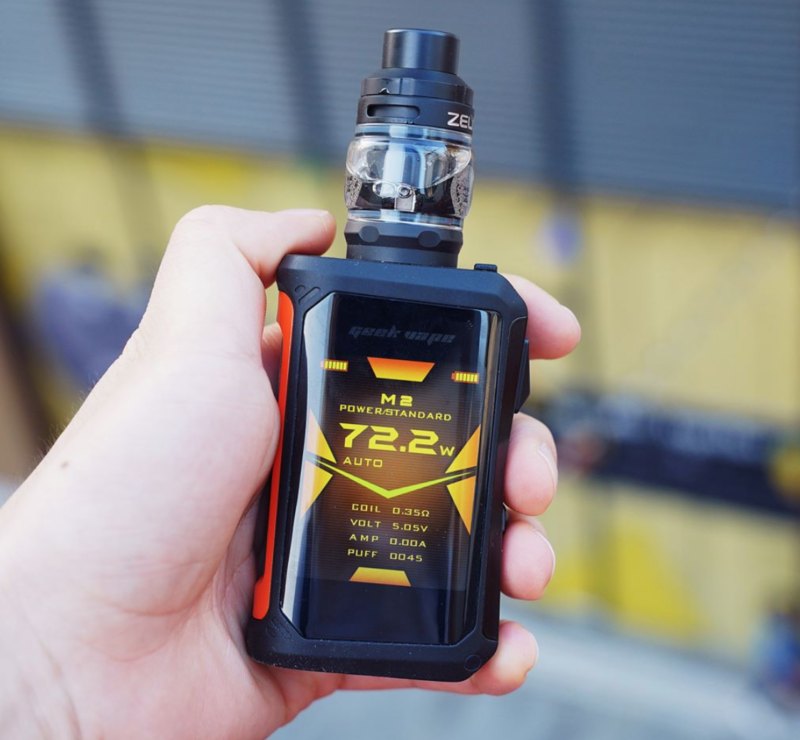 If you want a modern analogy: an ecig is like an old mobile phone, like the Nokia 3310 from back in the day, whereas a modern vape mod is more like an iPhone – it has way more features and a raft of technology inside it.
The main point here, however, is this: vape mods are bigger than pen-style ecigs, give you more control, and feature things like a display and buttons to adjust power and settings inside the device.
How Vape Mods Came To Be – A Brief History…
Vaporizers have been around in one form or another going all the way back to the 1960s when the first ecig was invented. Over the years, however, the technology has changed massively, adding in things like system processors and things like temperature control and other vaping modes.
All vaporizer devices have a few things in common, however. All vape mods (and ecigs) have a battery. This battery can be internally mounted or external, as is the case with most modern vape mods that use 18650 batteries (mostly). The OG vapers back in the day began making the first vape mods using torches; they'd hack the torch in order to send current to a tank attached to it – this is basically how everything got started.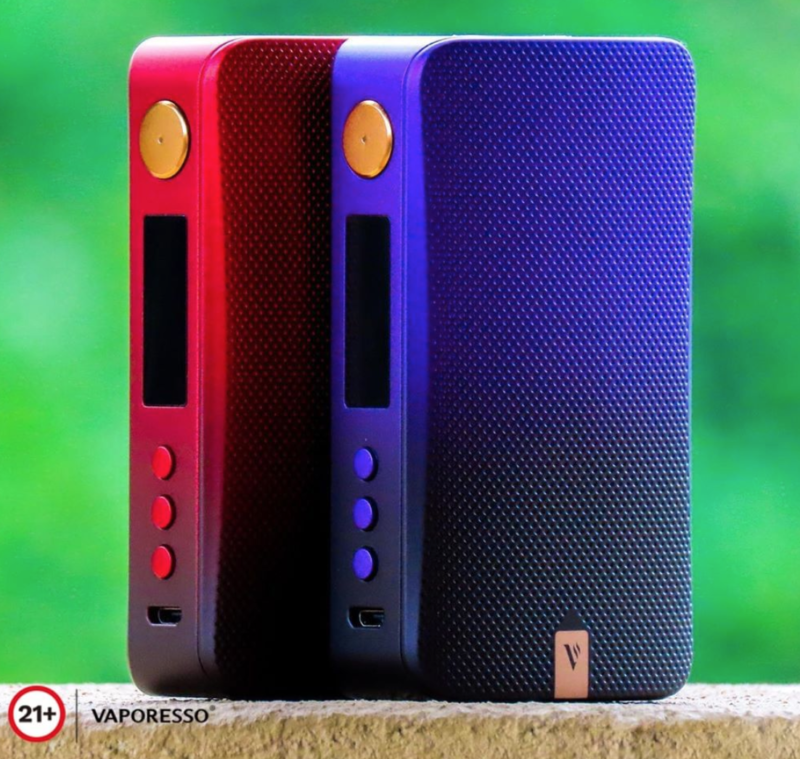 The term "mod" comes from the fact that these vape devices have been modified for different uses and run a range of different vaping modes. Back in the day, however, nearly all vape mods were completely unregulated – these types of vape mods are still around and they're known as mech mods (or mechanical mods). And they're not designed for beginner vapers.
In and around 2015, vape mods started getting very clever. Like smartphones, vape mods are constantly evolving, adding new technology and abilities.
Most advances are geared towards safety, though you do get some crazy innovation once in a while. SMOK, for instance, released a vape mod with a voice assistant inside it.
Mostly though updates to vape mods focus on performance, the accuracy of power delivery, and new vaping modes – things like Bypass Mode, for instance.
Benefits of Vape Mods
Why do people use vape mods? Simple: there is a raft of benefits associated with vape mods over, say, smaller, traditional ecig-style vape devices. Here's a list of some of the reasons why people use vape mods:
Power – Modern vape mods come in all shapes and sizes, but most will output up to at least 100W. Nearly all of the vape mods you'll come across online will have the potential to hit 220W. They will also feature things like programmable power curves, Bypass Mode, and temperature control. Why do you need that much power? If you're running a sub-ohm tank or an RDA with low resistance, you'll need a lot of power to run the tank.
Control – With a vape mod, you have way more control over your vaping experience. You can turn up the power or turn it down. This will affect how your tank vapes. And because you have complete control over the power, the volts, and the wattage, you can run a myriad of different tanks on one vape mod. All you have to do is remove one tank, add another, and then adjust the settings accordingly. Use a DNA-powered mod and you can assign profiles to each of your tank, so as soon as it is installed, the mod will recognise it and adjust all the settings for you automatically.
Battery Life – The vast majority of vape mods run on 18650 batteries, usually two of them. These batteries are extremely powerful and, when combined with a good vape mod, will provide you with up to two days' of battery life. And this is one of the key reasons why must vapers use vape mods. Think about it: a vape mod will deliver two days of battery life, whereas a device like the JUUL will last maybe 2-3 hours.
Different Styles of Vaping – Vape mods support different vape modes, so you can move between things like POWER (vaping in wattage, the most common) to temperature control, to things like Bypass Mode. Having this amount of choice allows users to get more mileage and satisfaction, which brings me to my next point…
Ability To Run Multiple Tanks – Once you have a vape mod, you can run RDAs, RTAs, MTL tanks, and sub-ohm tanks on it. The choice is yours. Most seasoned vapers have big selections of tanks, tanks for different days of the week, or different settings. I use RDAs when I want flavor and MTL tanks for when I'm out and about, for instance, and I can do this because I use vape mods.
Durability – Vape mods are usually pretty big. Not massive, but definitely bigger than your average ecig or pod mod vape. Modern design language has made vape mods a lot more pocketable, though non-vapers often still find them hilariously oversized for what they are. Me personally? I honestly do not mind the size of any of my vape mods. It's a tradeoff, in my mind. If you want great battery life and lots of features, you need space inside the device to accommodate all these things.
Vapor Quantity – Because a vape mod can output at much higher levels than a traditional ecig or pod vape, you get much more vapor (especially if you use a sub-ohm tank or an RDA or RTA). Basically, if you want big clouds, you need to be using a vape mod. Big clouds require lots of power (and a decent tank), so if that's what you want you to need to pick yourself up a vape mod.
Different Types of Vape Mod
Box Mods, Squonk Mods & Mech Mods…
The Box Mod – A box mod is the most common type of vape mod; you'll see these everywhere. They're called box mods because, originally, they looked like metal boxes. These types of vape mods are regulated, safe, and ideal for all types of vapers – from beginners to more advanced users.
The Mech Mod – Mech mods (or mechanical mods) are not for new vapers; they're completely unregulated, so you need to know what you're doing with them. A grounding in Ohm's Law and battery physics is a must. Do not mess around with these types of vape mod if you don't know what you're doing.
The Squonk Mod – A squonk mod is used with RDA tanks. Basically, a small bottle of vape juice is stored inside the vape mod and, when squeezed, sends juice up to the atomizer, negating the need to drip fresh juice onto the RDA's coils, as you had to do before squonking was invented. The process of squeezing the bottle to send juice up to the atomizer inside the RDA is called squonking.
Wrapping Up….
Should you get a vape mod? Obviously, this depends on the style of vaping you want to do. Me personally? I always use vape mods. They're safe, completely regulated, so you don't need to worry about things like resistance and settings on your tank, and they provide the best battery life of any vape device.
If you're new to vaping, I'd stay clear of mech mods and mechanical mods for now; they are not regulated, so if you mess up your tank's build (meaning you do not get the coil's resistance correct, it could cause the battery to overheat and explode, which you obviously do not want – this is why vapes explode).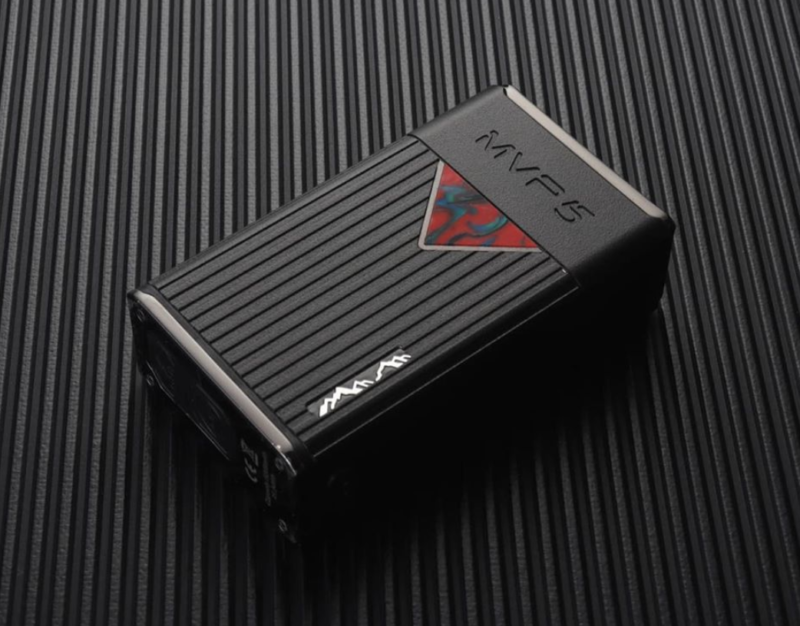 A box mod – as they're sometimes called – is a vape mod that is designed for use by all types of vapers, from beginners to advanced users. They come packed with settings, the ability to adjust the power output, screens that display all the information you need to know about your device, and will run every kind of vape tank you can buy.
For this reason, a vape mod is an essential piece of kit for anyone that wants to get the best possible vaping experience. Convinced? Check out our guide to the best vape mods from the last 12 months and get yourself one today!
vapebeat