During the last 12 months, we tested dozens of squonk mods – the best of which are listed below. As of right now, these are our current #1 picks for the best squonk mods money can buy. The squonk mods we have chosen are based on performance, design, battery life and value for money.
---
The #1 Best Squonk Mod You Can Buy
I've tested a TON of squonk mods in the last 18 months – easily upwards of 20. Most of them were pretty decent, some were utterly terrible, and most were just about adequate. The one that I keep coming back to, however, is the DOVPO Topside Dual squonk mod. It is freakin' awesome – from the way it looks to what you get under the hood.
It has 200W of power, dual-18650 batteries, and a design to die for. The DOVPO Topside Dual can handle builds of all sizes, from dual-coil RDAs to single coil RDAs. Out of all the squonk mods I've tested, the DOVPO Topside Dual is the one I keep coming back to over and over again. For me, it is the perfect squonk vape mod. And it doesn't cost the earth, either, as you can see below:

DOVPO Topside Dual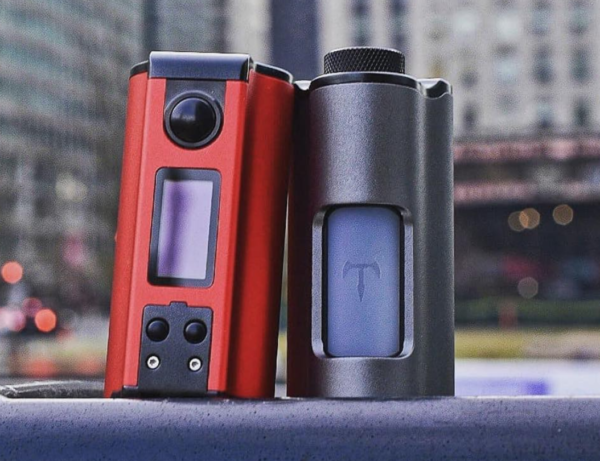 Why We Love It: 

Stunning Design
Squonks Like A Dream
Best For Battery Life
You Can Run Dual-Coil Builds
Ideal For High-Power Vaping
Massive Battery Life on Single Coil RDA Builds
More Bang For Your Buck

OVERVIEW: 

Design: ✪✪✪✪✪
Performance: ✪✪✪✪✪
Battery Life: ✪✪✪✪✪
Ease of Use: ✪✪✪✪
Price:
✪✪✪✪
Overall: ✪✪✪✪✪
Best of The Rest…
Product
PICTURES
Rating
USPs
Price

100%

Awesome Performance (200W, Full TC Suite)
Great Design; Unique & Lots of Color Options
10ml Squonk Bottle
Dual-18650s

95%

Excellent Design
Dual-18650 Cell
TC Support
240W Max Output
Comes With Decent RDA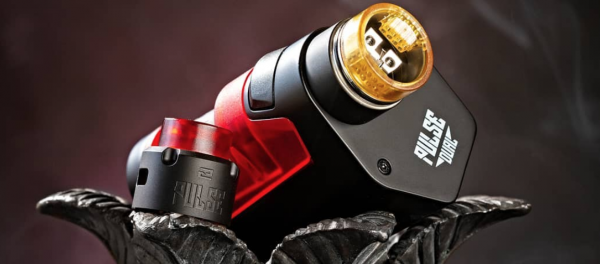 [social_warfare]
---
Best Squonk Mods 2019
I'm going to keep this simple: if you're in the market for a squonk mod right now, there are only a few really great options around.
When it comes to regulated squonk mods, you are always 100% best off going with a vape mod that carries dual-18650 batteries.
Why? Simple: battery life – plus you can run dual-coil RDAs on it.
I've used both single and dual battery squonk mods, and while both are great, the difference between battery life on them is like night and day.
For example: a dual-cell squonk mod like the RAGE squonker can handle RDAs with dual-coil builds. It'll last all day, or thereabouts.
Meanwhile, a single cell squonk mod, however, with the same build will last 4-5 hours – give or take.
The Topside Dual Squonk – Our #1 Recommendation Right Now
Benefits of Dual-18650 Squonk Mods
Best For Battery Life
You Can Run Dual-Coil Builds
Ideal For High-Power Vaping
Massive Battery Life on Single Coil RDA Builds
More Bang For Your Buck
The ONLY time a single cell squonk device makes sense is when you're running single coil RDAs.
Even then though, you're still far better off with a dual-battery squonk mod because… battery life!
My current top picks for squonk mods, as noted in the Best Squonk Mod Table, are as follows:
For me, these are essentially the benchmark for performance, design, looks, and overall performance in the squonk market right now.
---
---
The Best Unregulated Squonk Mods
Simple, powerful, and totally badass. The Innokin LiftBox Bastion Squonk Vape MOD is an unregulated powerhouse of a squonk mod that, in the right hands, can deliver some of the best performance on the market right now. You have a ton of power and one of the most unique squonking mechanisms of any squonk mod on this list – it's called the LIF Siphon System…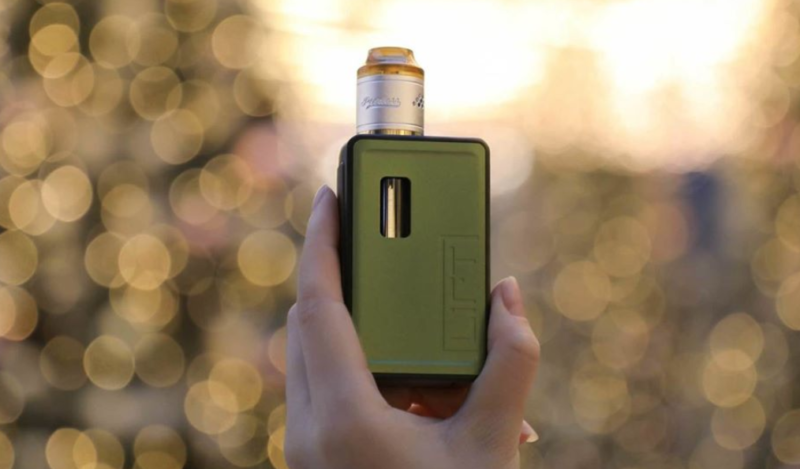 What is the LIFT Syphon System? Basically, it's a new way of squonking, developed by Innokin, that automatically saturates your coils whenever you tale a draw on the device. For this reason, you don't ever need to actually squonk the mod itself, everything is done for you, automatically. For me, this is one of the coolest innovations to hit the squonk mod market since the advent of regulated squonk mods.
The Innokin LiftBox Bastion runs on a single 18650 battery and is ideal for use with single coil RDAs. I've been using mine, on and off, for the best part of 12 months now and it hasn't missed a beat during this time. Basically, when I'm squonking, I use this mod. Why? That Syphon System. It's just so darn useful!
ASMODUS makes great looking vape mods, and the ASMODUS X Ultroner Luna Squonk Mod is no exception. Available in a range of eye-catching finishes, this unregulated squonk mod has 80W of power and squonks brilliantly. You have 7ml of juice capacity and a bottle that is easy to remove, refill, and reinsert. And all of this is housed inside a stabilized wood chassis.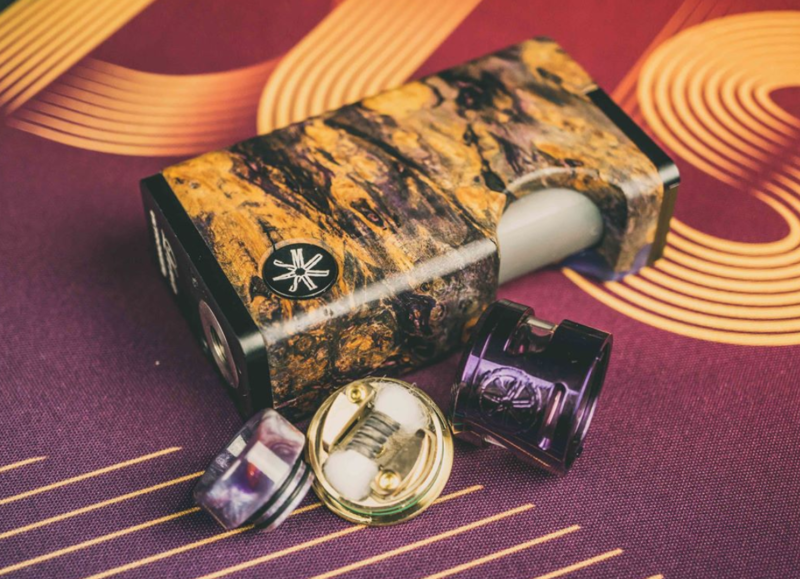 But the best thing about the ASMODUS X Ultroner Luna Squonk Mod, aside from its looks and performance, is the price – it retails for just $41.95 (and it used to cost $120!). If you're looking for a high-end, unregulated squonk mod that looks like a hundred bucks but costs less than half that, the ASMODUS X Ultroner Luna Squonk Mod is 100% worth a look.
Like most unregulated squonk mods, the Wotofo Recurve 80W Squonk Mod is powered by a single 18650 battery. Its ergonomic design makes it a great all-day vaping setup, as it is super-comfy to hold thanks to its beautifully curved chassis that sits perfectly in the palm of your hand.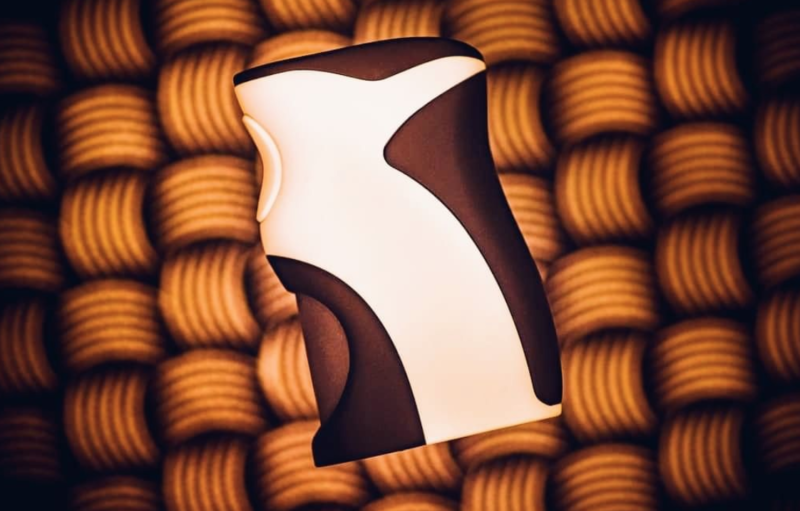 Ideal for both dual and single coil RDAs, the Wotofo Recurve 80W Squonk Mod represents excellent value for money and is one of the cheapest options in this list. Don't be put off by its low price though, this squonk mod knows what it's doing in the right hands. It hits hard and consistently, making it one of 2019/20's best value unregulated squonk mods.
What Are Squonk Mods? 
Squonk Mods are becoming very popular, largely thanks to regulations like the TPD that restrict the amount of E Juice a tank can carry.
There are plenty of other benefits, however, especially if you use an RDA.
If you're unfamiliar with what a squonker mod is, allow me to explain.
The concept is simple enough: a squonk box mod has a juice bottle inside it that, when squeezed, sends just up a canal and into the tank, which is attached to the mod.
This system allows you to run an RDA without having to drip, for instance, as most Squonk Mods feature large juice storage capacities.
And because squonking is now so popular, loads of mainstream brands are wading into the space.
---
Best Regulated Squonk Mod – My Current Favorite (The Topside Dual Squonker)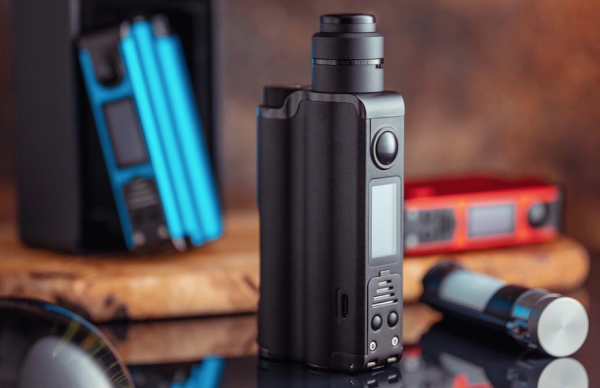 As noted above: my current go-to squonk mod has the be the Topside Dual; this squonk mod runs dual-18650 batteries and is truly one of – if not THE – best vaping devices of its kind on market.
The vape mod's design is 100% leak-proof and you have full support for TC, Bypass Mode, and traditional Power Mode. I like to keep mine in the latter, as I'm all about wattage vaping.
The overall design and finish are stunning. It's a fairly large mod, but you have to remember it runs two 18650 batteries AND fits in a sizeable squonk bottle. You can't really get around that ergonomically. Plus, I like my vape mods with a bit of meat on them.
It is definitely easier to handle than my last, trusty steed; the RAGE Squonker By Ohm Boy & Desire Mods. I adored that mod for the longest time but the Topside Dual is just a superior device – from the overall design to how it performs on a daily basis.
Overall, this is an incredible mod worth every penny of its asking price. If I lost mine or broke it, I'd re-order it in a heartbeat – it is integral to my daily vaping habit. Without it, I'd be lost. And I can honestly say I have never really felt that way about a mod before.
That should tell you everything you need to know about the Topside Dual squonk mod. It is the best squonk mod on the planet by a pretty sizeable margin. Nothing else comes even remotely close, so if you're a squonker you basically need this mod in your life. Period.
You'll also need some high-quality vape juice to squonk with, so make sure you check out our very own VapeBeat E Juice Store – prices start from as little as $8.99, and all of our vape juice is 100% US-made!
Squonker Mod – What You'll Need
You'll need both a squonk-compatible tank and mod.
Most of the Squonk Mods on this list comes as a kit, so you needn't worry about this too much if you're looking at picking one up today.
A lot of modern tanks – RDAs, RDTAs, and even sub-ohm tanks – now feature support for squonking which is done by switching out the pin on the tank.
My GAIA RDTA comes with a squonking pin, for instance, and plenty of other ones do as well. And this means you can mix and match mods and tanks while getting your squonk on.
Squonk Kits – Why They're Good
I like Squonk Mods because the mean I don't have to constantly drip E Juice when using an RDA.
All the E Juice I'll need for the day is contained inside the mod and, when required, is squonked up through the mod and into the tank, meaning you hardly ever have to touch the tank or atomiser.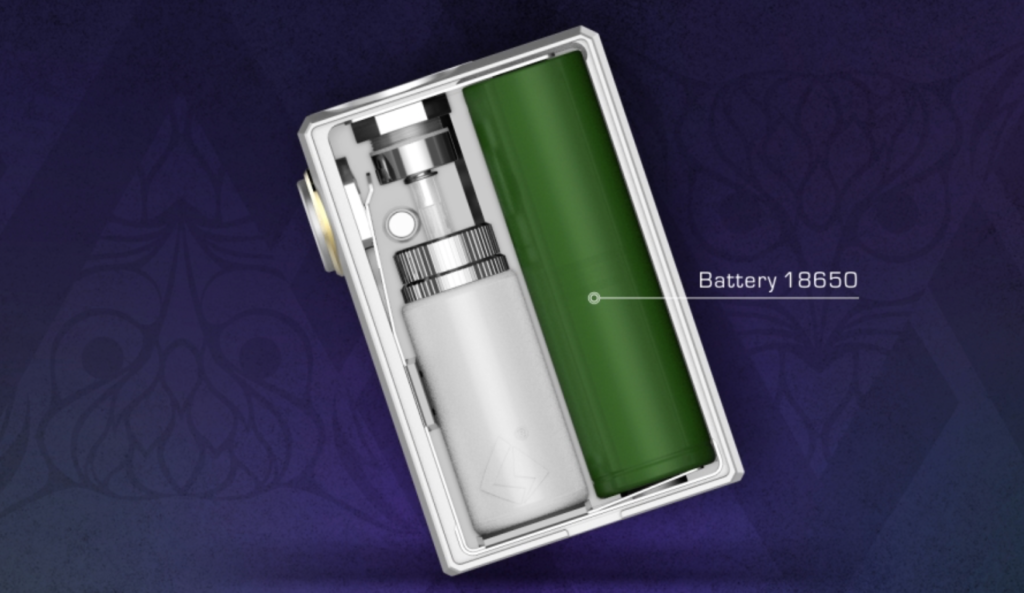 And most of the Squonk Mods on the list below have larger capacity bottles (7-10ml) inside them, meaning you can fill it up one day and run it for a solid day or two before having to refill it again.
For me, this is a godsend, as it means I can use an RDA tank and do whatever I want – a road trip, a night out, whatever!
---
>>>Click HERE To View The List of #1 Squonk Mods Again