A quick guide to the best vape mod starter kit devices for those new to vaping. If you're confused about what the best vape kits are, relax… you're in the right place!
---
OK… So you're new to vaping and you don't know anything.
Where do you begin?
What's the best vape mod starter kit for your needs?
Unsure what a vape mod starter kit even is?
I know the feeling!
The subject of vaping is often very confusing for new users.
Especially when you're looking for the best vape mod starter kit for your needs.
There is just too much choice, basically…
This is why I created this guide.
I've broken it down into sections, for ease of reading – it covers:
👌Pod Mods (Read Best Pod Mod Guide)
👌Traditional mods and tanks (Read Best Vape Mod Guide) 
👌And the best places to buy E Juice (Read 2018's Most Popular E Juice Brands)
What follows is a break down of all the best gear you can right now.
Best Vape Mod Kit – What Makes A Great Vape? 
Bottomline: it's something simple that works. Something you can pick up and use right away with zero fuss.
For me, this is the ONE THING that elevates a device to the position of best vape mod starter kit – it is super important.
If you're brand-spanking new to vaping, I would 100% recommend you go with something like a pod mod or an AIO (all in one) device.
Why? Simple: they're super easy to use and live with.
With a pod mod or an AIO kit, you'll be able to get used to vaping, learn about E Juice and what not, and progress from there into the world of RDAs and RTAs.
Once you get a taste for it, you can then upgrade to something more potent.
For most people, a pod mod will be the best vape mod starter kit option simply because they are so simple.
As of right now, these are my current recommendations for Pod Mods and AIO Kits – Best Pod Mod Guide 2018.
---
No! I Want A Proper Vape Mod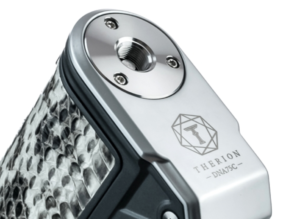 OK, fair enough.
You wanna jump in the deep end. I can respect that.
A traditional vape mod and sub-ohm tank would be my preferred option too.
Why's that?
Simple: they offer the best performance and are the simplest kind of vape kit.
The best vape kits you can buy right now, according to our team of expert reviewers, are rated and ranked inside our Best Vape Mod Guide: The Best Kits & Mods Right Now.
The devices in that guide are our top picks for vape mods and vape mod kits right now.
They're all brilliant devices, so make sure you check them out!
---
What About Sub Ohm Tanks? What're The Best Options Right Now?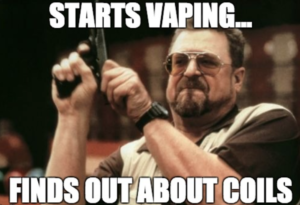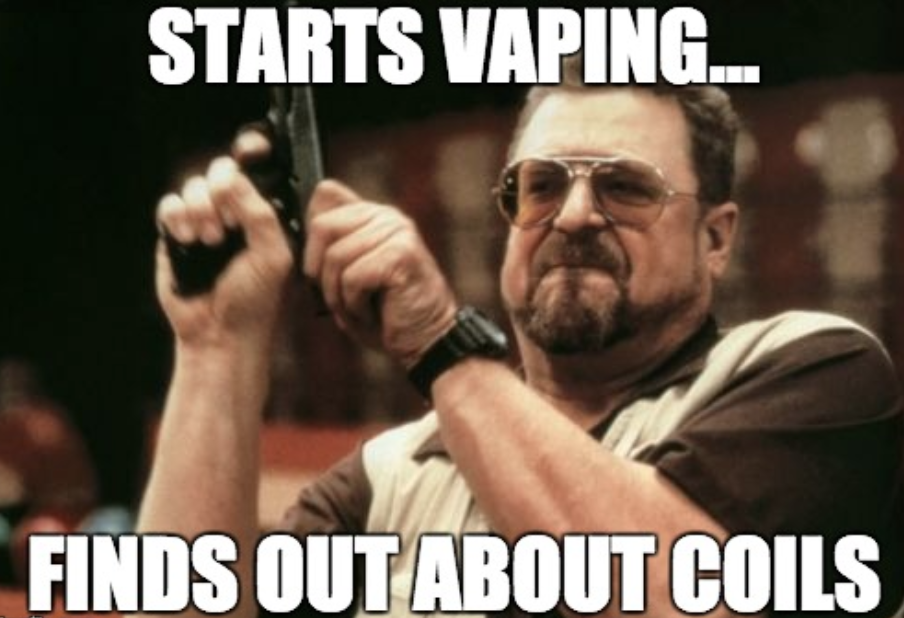 When it comes to sub ohm tanks, there are a few things you need to keep in mind.
#1 – you want a vape tank that has great coils, coils that last and DO NOT burn out after a few days.
#2 – you want a vape tank that is easy to live with, simple to set up, and provides great vaping performance.
The way I see it, you have a limited number of options that do both of these things.
For an overview of the best vape tanks right now, check out our complete Guide To The Best Vape Tanks Right Now.
This post covers off all the highest-rated vape tanks we tested during the past 12 months.
They all offer exceptional coil performance, flavor, and clouds.
We have tested maybe 50 sub-ohm tanks in the past 18 months.
And the fact that the following list is so limited in numbers, tells you everything you need to know about the state of sub ohm tanks right now!
---
What's The Best Place To Buy E Juice?
Glad you asked.
First and foremost: there are TONS of options when it comes to buying E Juice.
E Juice is also a very subjective subject; what I like, you may hate – so it's a tough one to call.
So, for an idea of what the top-selling E Juice brands of 2018 were, we decided to do some digging – data-based digging.
The results? We uncovered the 18 Most Popular E Juice Brands of 2018 based off of thousands of sales via EJUICES – a US retailer.
Bottomline: finding a flavor (or flavors) you like takes time. But the E Juices listed in the above article are all hugely popular – and with good reason too!
Test a few different styles, and see how you get along.
The most important thing is that you find new, exciting flavors you like.
That's it for our guide to the best vape mod starter kit options for 2018.
But if you have any more questions, drop me a line via the contact section of the site – or via Facebook.
I'm more than happy to help you find the best vape mod starter kit for your needs, especially if you have more questions about the products listed in this article.
Also: If you know someone that is trying to quit smoking, and wants to give vaping a try, share this article with them! 
[smartslider3 slider=9]