A quick guide to the best vape mod starter kit devices for those new to vaping. If you're confused about what the best vape kits are, relax… you're in the right place!
---
OK… So you're new to vaping and you don't know anything.
Where do you begin?
What's the best vape mod starter kit for your needs?
Unsure what a vape mod starter kit even is?
I know the feeling!
The subject of vaping is often very confusing for new users.
Especially when you're looking for the best vape mod starter kit for your needs.
There is just too much choice, basically…
This is why I created this guide.
I've broken it down into sections, for ease of reading – it covers:
pod mods,
traditional mods and tanks,
and the best places to buy E Juice
What follows is a break down of all the best gear you can right now.
Best Vape Mod Kit – What Makes A Great Vape? 
Bottomline: it's something simple that works. Something you can pick up and use right away with zero fuss.
For me, this is the ONE THING that elevates a device to the position of best vape mod starter kit – it is super important.
If you're brand-spanking new to vaping, I would 100% recommend you go with something like a pod mod or an AIO (all in one) device.
Why? Simple: they're super easy to use and live with.
With a pod mod or an AIO kit, you'll be able to get used to vaping, learn about E Juice and what not, and progress from there into the world of RDAs and RTAs.
Once you get a taste for it, you can then upgrade to something more potent.
For most people, a pod mod will be the best vape mod starter kit option simply because they are so simple.
As of right now, these are my current recommendations for Pod Mods and AIO Kits – Best Pod Mod Guide 2018.
---
No! I Want A Proper Vape Mod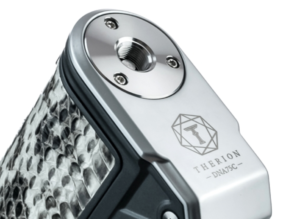 OK, fair enough.
You wanna jump in the deep end. I can respect that.
A traditional vape mod and sub-ohm tank would be my preferred option too.
And when it comes to box mods, the following setups are the best VapeBeat has tested in the last 18 months.
Product
Rating
Read Review
Battery Life
Best Place To Buy
PICTURES
Why You'd Buy This Mod
Price

UWELL DRAG

98%
Dual 18650s; Excellent Power Management + All Day Battery Life

Brilliant Design + Super Robust 
GENE Chip is Ridiculously Good
Great All-Round Performer 
Excellent Value For Money 
Tons of Vaping Modes 
Hits Like A Freight Train

GeekVape NOVA Kit

95%
Dual-18650s, So Excellent With Good Quality Cells

Stunning Design + Proper Old School Box Mod 
Cerberus Mesh Tank is Phenomenal 
Great Performance, Plenty of Vaping Modes 
One of The Best Looking Mods of 2018 
AS Chip Ensures Fast Firing + Lots of Safety Features

SX G-Class Mini Luxury Edition

88%
Dual 18650s; Excellent All Day Power + Idea For RDAs and Sub Ohm Tanks

Beautiful Look & Feel – Ultra-Premium 
YiHi Chip is One of The Most Advanced on Market 
Super Accurate TC Vaping
OLED Display + Great Software UX 
Reliable Performer (In Any Vaping Mode)
You Want The Best Technology

Wismec Reuleaux RX GEN3

90%
Amazing – It Runs Three 18650 Cells (48 Hours Easily)

Insane Battery Life – 2.5 to 3 Days Per Charge 
Great Design & Finish
It Runs 3x18650 Cells (But It's V. Portable) 
Excellent Value For Money 
Great Performer

iJoy CAPTAIN PD270

94%
Dual-20700s; Battery Life Is INSANELY Good – 2-3 Days With Moderate Usage

Runs Dual-2700 Cells + Massive Battery Life 
Great Design, Proper Eye-Catching 
Solid TC & Power Mode Performance 
Super Durable 
Simple To Use

FLAWLESS TUGLYFE DNA 250

96%
Dual 18650s; DNA Chip is Excellent At Sipping Power – All Day Vape Guaranteed

Unique Design 
Market-Leading Performance (DNA 250 Chipset) 
Masses of Power 
Ergonomic Design 
Ideal For Expert TC Vapers 

GeekVape AEGIS Mod

90%
Single 26650 Cell; Great For MTL Tanks & Single Coil RTAs

100% Water Proof / 100% Shock Resistant
Runs 1x 26650 Cell 
Ideal For Low-Power Tanks (MTL Tanks + Single Coil RTAs) 
Looks BADASS
Vapes Like A Dream (In All Modes)

Lost Vape Triade DNA250

100%
Dual-18650s; Exceptional Power Management + 1.5 to 2 Days Between Charges

Excellent, Premium Design 
Beautiful Finish & Overall Aesthetics
DNA 250 Chip is Best In The Business 
Market-Leading TC & Power Accuracy
Tons of Customization Options With Escribe Software 

Innokin Proton Kit

88%
Dual-1850; Excellent Power Management >12 Hours With Moderate Vaping

Simple To Use 
Great Systems UX; Tons of Vaping Modes 
OLED Display 
Comes With A Solid Sub Ohm Tank 
Ideal For New Vapers 

Vaporesso Polar Kit

92%
Dual-18650s; Fresh Cells Easily Do 1-1.5 Days (Moderate Usage)

One of The Best Looking Kits Around 
Stunning Mod Design 
Brilliant Performance Across The Board 
OMNI Board 4.0 is Super Advanced Vape Chip 
TONS of Vaping Options – TC, Power, ByPass, Curves 
---
What About Sub Ohm Tanks? What're The Best Options Right Now?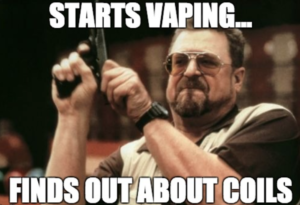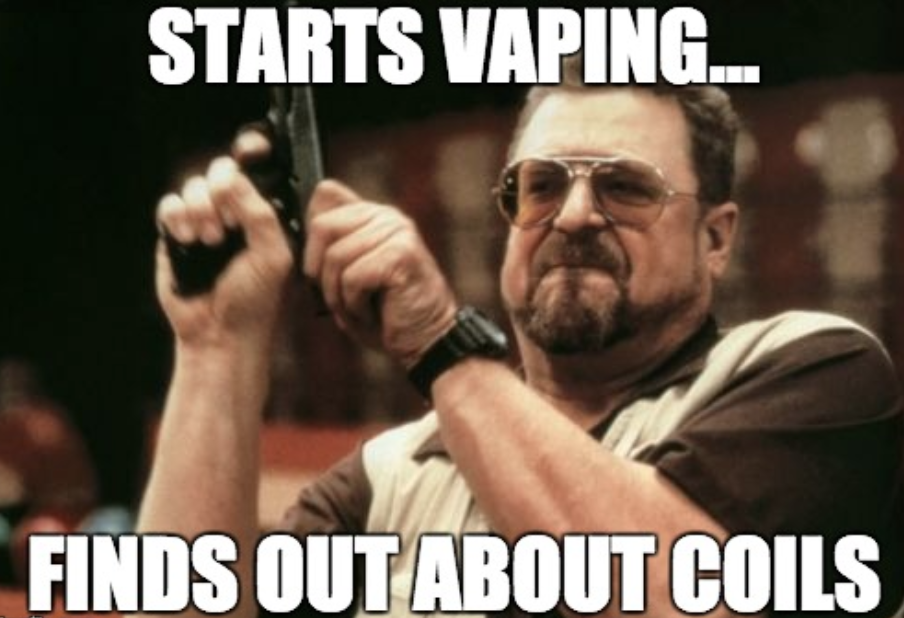 When it comes to sub ohm tanks, there are a few things you need to keep in mind.
#1 – you want a vape tank that has great coils, coils that last and DO NOT burn out after a few days.
#2 – you want a vape tank that is easy to live with, simple to setup, and provides great vaping performance.
The way I see it, you have a limited number of options that do both of these things.
We have tested maybe 50 sub-ohm tanks in the past 18 months. And the fact that the following list is so limited in numbers, tells you everything you need to know about the state of sub ohm tanks right now!
Name
Rating
Review
Pictures
Best Place To Buy?
Why You'd Buy This Tank
Price
HorizonTech Falcon Tank
98%

RDA-Like Flavor & Mega Clouds
Coil Heads Are BRILLIANT
Solid, Well-Executed Design
Excellent Value For Money

UWELL Valyrian
98%

AMAZING Flavor
Great Build Quality
Decent Locking Mechanism On Top Cap For E Juice Port
Reliable, Consistent Coils – Some of The Best I've Ever Used!

OBS Draco Kit
95%

Great Design, Super Portable

The Tank is AMAZING, Excellent Flavor & Great Coil Performance

80W of Power & A Big Battery (3000mAh)

Solid, Reliable Performance – It Never Missed A Beat

Some of The Best Mesh Coils I've Used To Date

GeekVape NOVA Kit
91%

Great Design, Resin Looks Awesome

Tons of Power, Lots of Vaping Modes

Cerberus Mesh Tank Is Brilliant Too – Coils Last Forever

FreeMax Mesh Pro
90%

Excellent Design & Looks
Great Flavor + Long Lasting Coils
Triple Mesh Coil is INSANELY Good
Great Price (Only $27.95)

ADVKEN Mantra Tank
88%

The Mesh Coil is Superb.
The Wire Coil is Very Respectable Too.
Top-Notch Flavor + Thick, Dense Vapor
Great Quality Build; No Wonky Elements
Decent Sized Tank (4.5ml)
---
What's The Best Place To Buy E Juice?
Glad you asked.
First and foremost: there are TONS of options when it comes to buying E Juice.
E Juice is also a very subjective subject; what I like, you may hate – so it's a tough one to call.
These are a selection of the VapeBeat teams' favorite E Juice brands for 2018.
Bottomline: finding a flavor (or flavors) you like takes time. Test a few different styles, and see how you get along.
The most important thing is to buy from places that are LEGIT.
Why? Simple: you know you're getting a quality product. That is why we listed our favorite E Juice retailers, so you don't need to do any guessing.
That's it for our guide to the best vape mod starter kit options for 2018.
But if you have any more questions, drop me a line via the contact section of the site – or via Facebook.
I'm more than happy to help you find the best vape mod starter kit for your needs, especially if you have more questions about the products listed in this article.
Also: If you know someone that is trying to quit smoking, and wants to give vaping a try, share this article with them!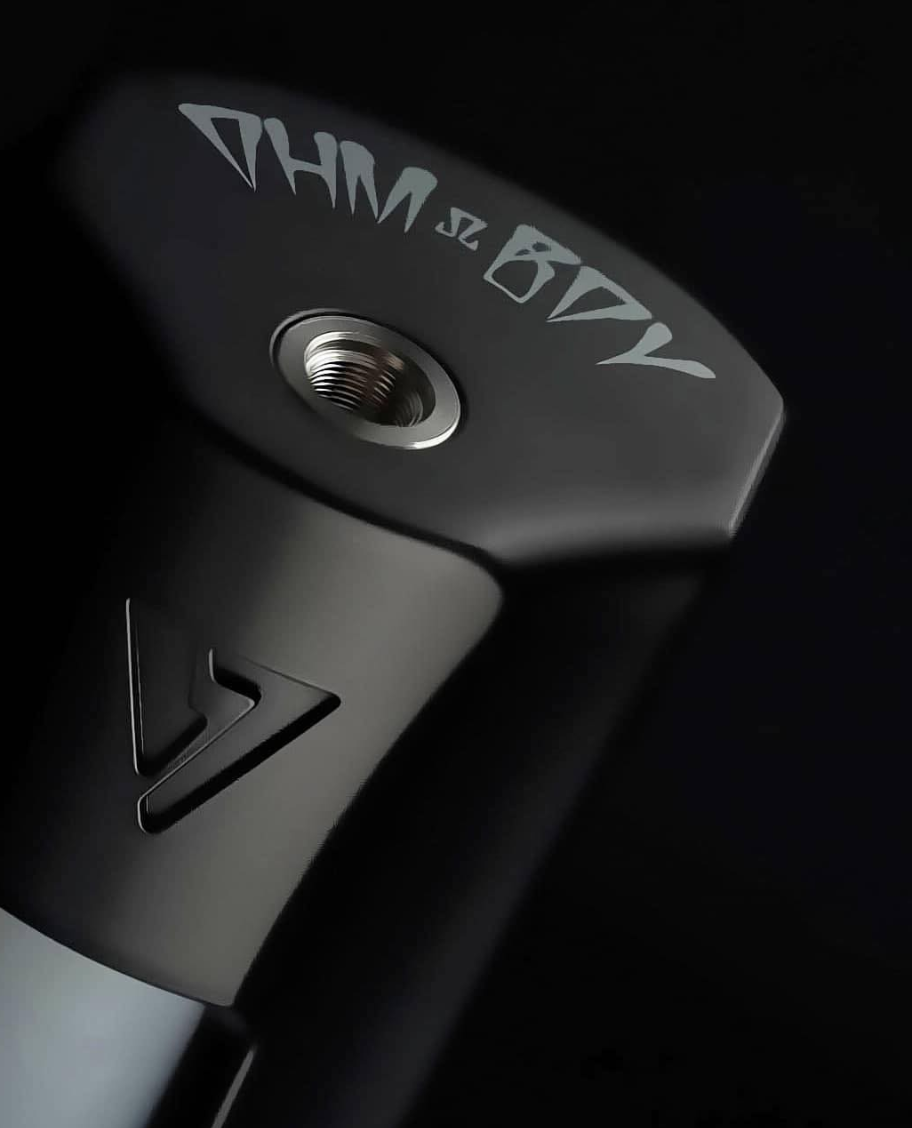 Want The Inside Scoop on ALL Things Vaping?
Sign-Up For Our Newsletter Below!
Latest News
Exclusive Deals
Access To The Team