Disposable vapes have come a long way in the last couple of years, packing in big hits, amazing flavor, and large amounts of vapor. And right now, these are the #1 disposable vapes we've tested…
---
Our #1 Top-Rated Disposable Vape For 2020/21
Best Disposable Vapes (Nic Salts & Big Flavor)
Disposable Vape Reviews – Our #1 Picks…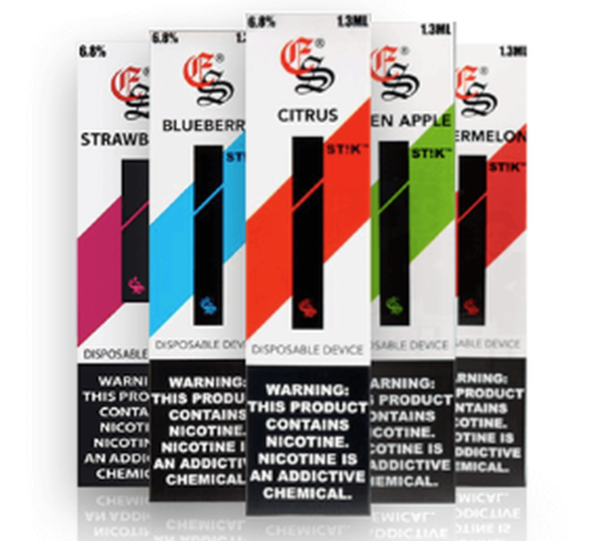 If you're after the biggest Nicotine hit possible, EON Smoke's disposable vapes are what you should be looking at. Available in a range of strengths, but topping out at 6.8% nicotine, EON Smoke disposable vape pens are the strongest (with respect to nicotine) on this list.
EON Smoke Disposable Vape Flavors:
Mango
Lush Ice
Watermelon
Berry Gelato
Pomegranate
Green Apple
Citrus
Strawberry
Blueberry
Pink Lemonade
Pineapple
Tobacco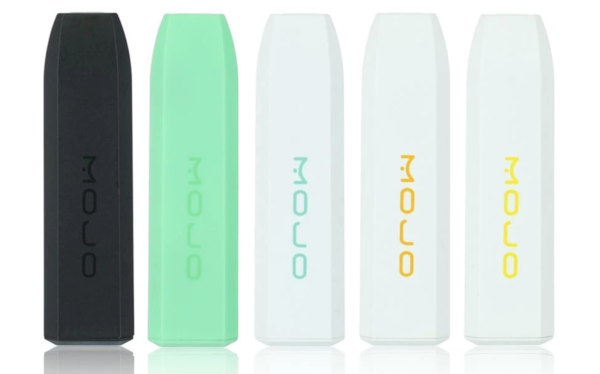 MOJO is another brand you might have heard of? They make excellent disposable vapes that a lot of vapers love and use regularly. Each MOJO disposable vape is the equivalent of a pack of cigarettes – so around 400+ puffs. The MOJO delivers an intense, tight hit that smokers will really dig. And you have a range of options when it comes to nicotine strength – from 1.2ml of 5.0% nic salt.
MOJO Flavors:
Tobacco
Menthol
Cool Melon
Lemon Dessert
Pineapple Ice
Strawberry
Peach
Grape
Mango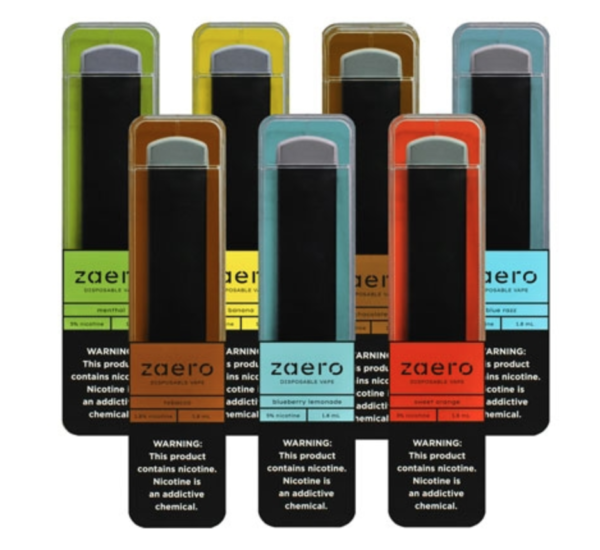 The Zaero Disposable Vape is a brilliant setup that is ideal for any current smoker looking to get off of cigarettes ASAP. You have tons of flavor options, the ability to buy a sample pack, which includes 7 disposable vapes, great battery life (around 300 puffs each), and plenty of flavors.
Designed for current smokers, the Zaero Disposable Vape is ALL about delivering a nice, tight draw that is more or less identical to smoking a cigarette. Available in a range of Nic Salts strengths – 0%, 1.8%, 3%, and 5% – Zaero Disposable Vape isn't quite as strong as EON's but it delivers where it counts (flavor, ease of use, price, and performance)
Zaero Disposable Vape Flavors:
Banana
Tobacco
Menthol
Blue Raspberry
Blueberry Lemonade
Chocolate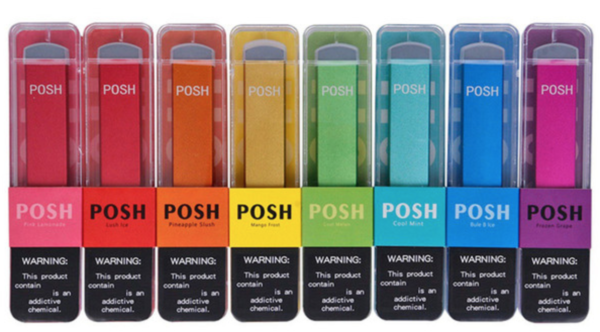 The Posh Disposable Vape is a thoroughly premium affair with its bright colors and metallic chassis. If you thought disposable vapes look cheap, think again – the Posh Disposable Vape is as nice looking as some $50 pod vapes. And it packs in a lot of performance and great flavor too.
If you like your vapes colorful and you want LOADS of choice when it comes to flavors, as well as high strength Nic Salts (these are 6%), the Posh Disposable Vape is one of the best options around right now. It has excellent battery life, a brilliant MTL draw, and the flavors are incredible – some of the best I've ever tried.
Posh Disposable Vape Flavors
Frozen Grape
Blueberry Ice
Cool Melon
Lush Ice
Mango Frost
Pineapple Slush
JUUL vs Disposable Vape Pen – What's The Difference?
Like many in the vaping community, I am not a fan of JUUL. The JUUL is overpriced, it doesn't perform well, and the flavors are extremely limited. On top of this, JUUL Pods are massively expensive; you're looking at $15 for a pack of four, and that sucks whichever way you slice it. If you're looking for a simple vape, something to get you off cigarettes, you are far better off with one of the disposable vape pens listed above.
Yes, they're disposable, and, yes, that's not ideal in most cases. But here's the thing: if you're after something like JUUL, these vapes are FAR better. And the reason is simple: they last longer, there are more flavors, you can get them as strong as you like, and they're cheap to buy, so once you find one (or a couple) that you like, you can just stock up.
JUUL requires JUUL Pods, and as we've established, these aren't cheap. In fact, a heavy JUUL habit will likely cost you more than smoking. A disposable vape, on the other hand, is the perfect device to get you acquainted with vaping and away from cigarettes. The devices themselves are lightweight, pen-shaped, and deliver the exact same style hit and draw as a combustible cigarette. For this reason, anyone looking to quit that is unsure about more complex vapes should start here.
Why Modern Disposable Vape Pens Rock
Back in the day, disposable vapes positively sucked. I mean, they were terrible; no flavor, hardly any vapor, and zero choice with respect to flavors – just tobacco and menthol. Since the advent of JUUL, however, multiple companies have invested heavily in the disposable vape market and the result? Loads of awesome disposable vape devices.
I spent the entirety of October using disposable Vape Pen. Why? So I could make this list. I sourced a ton of products from Vapor4Life, it has the best selection of disposable vapes and worked my way through them. And you know what? I was massively impressed. The flavor, the clouds, the Nic Salts – everything was on point.
Disposable vapes have come A LONG WAY in the last few years, and 2019's options are some of the best yet, delivering pod vape-grade flavor, plenty of vapor, and rather sizeable nicotine hits.
In fact, I'd go as far as saying that the disposable vapes listed in this article now have a very special place in my heart. I've got a box-full still and I'll continue using them. Mostly for when I'm out and about, but also when I go on holiday – disposable vapes are great for traveling. Just make sure you take enough with you. I've found I need about 10 for a week or so…
Disposable Vape Benefits
Cheap To Buy & Run; If You're A JUUL User, You Could Save A Lot of Cash By Switching To Any One of These Disposable Vapes
They Last AGES – I'm Getting About 400+ From Each Disposable Vape
The Flavors Are Great – Proper Tasty, Loads of Choice
Nicotine Strengths – Again, You Have TONS of Options; Everything From 0MG to 50MG is covered, So You'll Find Exactly What You're Looking For
Portable – As Noted Above, Disposable Vapes Are Tiny, So You Can Travel With Them Anywhere.
Simple To Use – If You're New To Vaping, Or Fancy Dipping Your Toe In The Water, A Disposable Vape is A Great Place To Start. They're Cheaper Than JUUL, Taste Better, And Run Perfectly Until They're Dead.
Click HERE to view our #1 picks for the best disposables again…