In my view: you have several options when it comes to the #1 AIO vape devices in 2021 (and it kinda depends on what you're looking for)… read on for my picks for the best AIO vape devices that are PERFECT for stealth vaping when you're on the go!
---
The Best AIO Vapes Right Now (My #1 Picks)
A Quick Overview of 2021's Best AIO Vapes
When pod vapes (or AIO vapes) first appeared on the scene, I tended to avoid them simply because you had to make too many concessions – poor battery life, non-removable coils, etc. But as the market has developed, things have changed, allowing for devices that run both MTL and DTL coils, pack in huge batteries, and output lots of power.
Which AIO Vape Should I Buy?
Right now, the #1 AIO vape I have tested in the last six months has to be the Freemax AutoPod; it will run both MTL and DTL coils, it outputs up to 50W, and it looks utterly fantastic.
You can also run SMOK's RPM coil heads on it too, and they're available everywhere. For performance and looks, as well as battery life and value for money, the Freemax AutoPod is the one to beat right now for me.
However, if you're looking for something that is more versatile – and is basically four vapes in one – the VooPoo DRAG Max is what you should be looking at; this hybrid vape, it is part pod part vape mod, is masses of power and will run as an MTL, DTL, RTA, and RBA all in one – you just need to change the pod and the coil. The Voopoo Drag Pro series is another strong contender for best AIO.
I also really like the UWELL Caliburn G. For MTL vaping that is simple and straight-forward, this vape pen device cannot be beaten. It is small, compact and lightweight and it draws just like a cigarette. Add in excellent coils and brilliant flavor and you're looking at what is easily my favorite vape right now.
Again, if you want something simple and reliable, get the Caliburn G. Need something a but fancier, but still very much an AIO? Get the AutoPod. And finally, if you just want something truly exceptional go with the VooPoo Drag Max or the single battery VooPoo Vinci X2 – it's basically what the future of vaping looks like.
Other Top-Rated AIO Vape Devices 2019 / 2020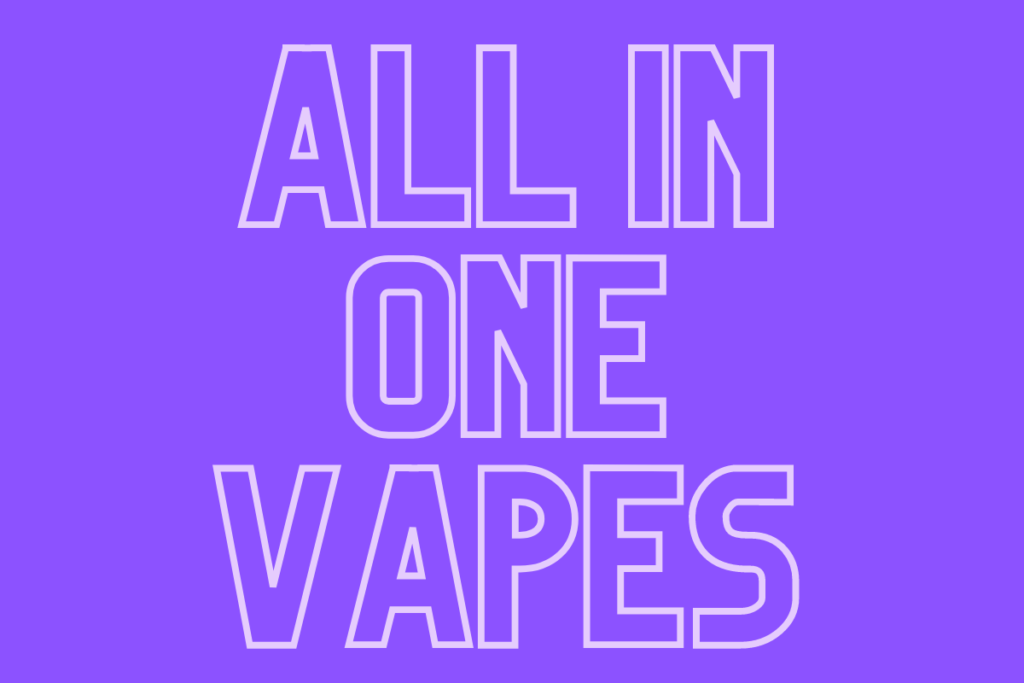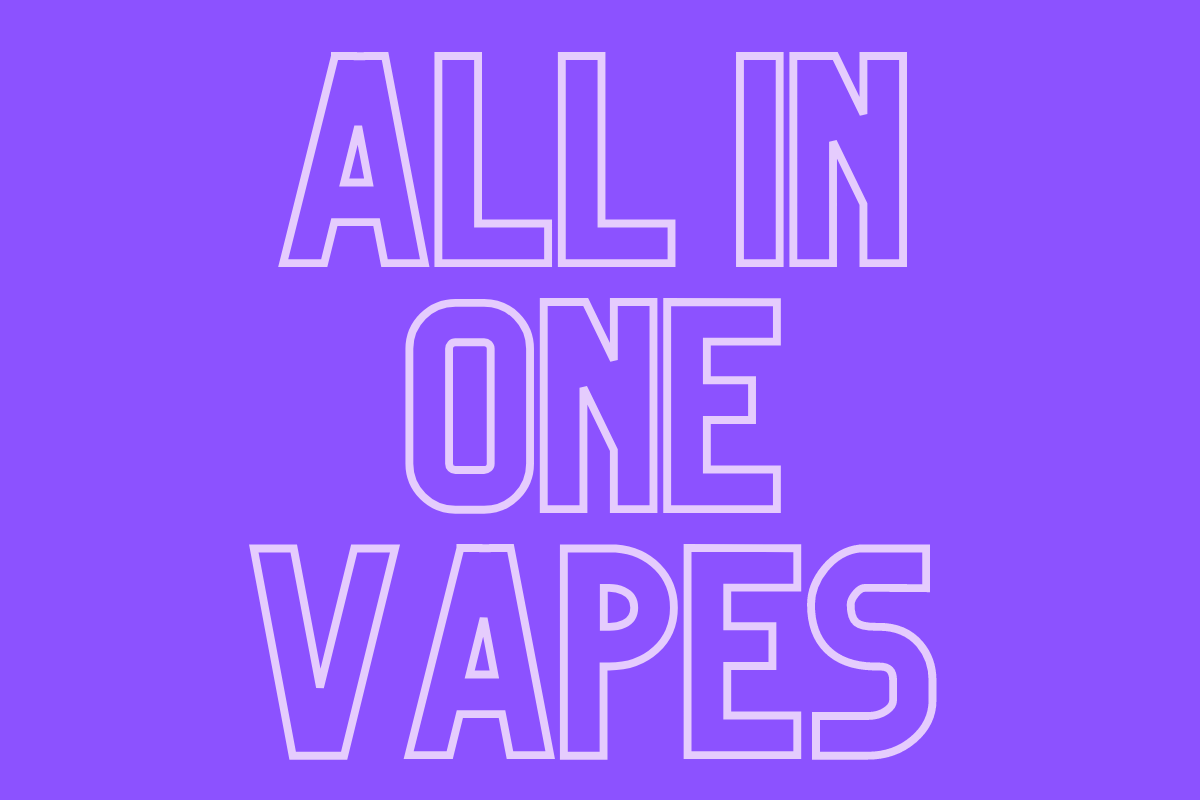 An AIO vape is designed to be simple, so if you find tanks and mods a little fiddly, they're basically aimed at you. AIO stands for "All In One" vape system, by the way. And these types of vape kits are IDEAL for beginners. You don't need to worry about tanks, about batteries, about wicking. Nada!
All you have to do is charge them, insert a pod, and/or fill up the pod with E Juice, and you're away. Just make sure you ONLY use good-quality, USA-made Nic Salts vape juice in them – failure to do this will result in rubbish flavor and a poor vaping experience.
If you're a little put off by the complexity of some vape kits, you'll 100% be better off starting your journey with an AIO vape. The AIO vapes listed above are the best AIO vapes we tested in 2020. For a breakdown of 2019's best AIO vapes, read on – please note, though, that some of the options listed below might not be available anymore.
Best All In One Vape Kits
#1) UWELL Caliburn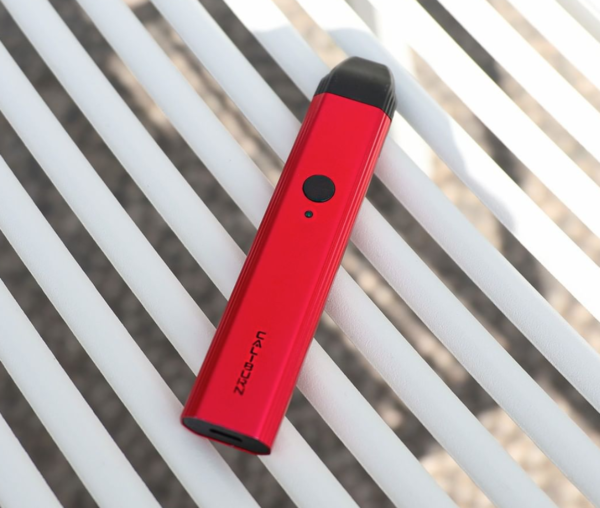 It's sleek, it's portable, it's 100% refillable, and it is one of the best pod vape systems ever created. This is the pod vape I use more than anything else. In the past two months, it is the only vape I have used for my day-to-day needs, outside of testing products, of course!
That should tell you everything you need to know about just how good the Caliburn is… The flavor and MTL draw it delivers is incredible. The coil heads inside the pods last for weeks at a time. And the battery life, while not the best in the business, is definitely above average.
For me, the UWELL Caliburn is the one to beat right now. It does lack some of the fancier features you'll find inside the likes of the VooPoo Drag NANO and Orchid Ultra, but it more than makes up for this in just how solidly it performs across the board.
If you're after a portable, inexpensive, brilliant pod vape system, and you want a quality MTL draw with EPIC flavor and coil heads that last weeks at a time, you need the UWELL Caliburn in your life. Period.
Why We Love This AIO Vape
Amazing Flavor
Sleek Design
Pod's Coils Last Weeks At A Time
Stunning MTL Draw
Super-Simple To Refill & Use
Best Place To Buy | UK ECIG STORE | £24.99
---
#2) Lost Vape ORION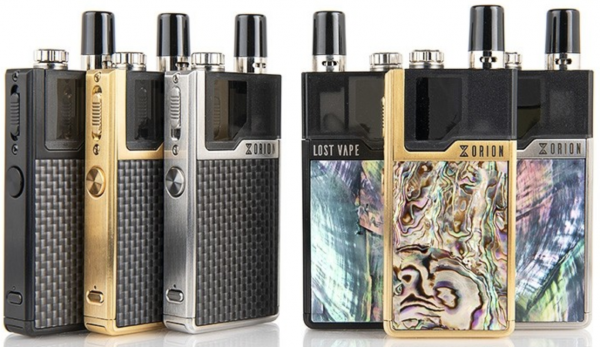 If you want the best, and budget isn't an issue, the Lost Vape ORION is the one to go for. It is the most advanced all in one vape on the planet; it runs EVOLV's DNA Go chipset which means near-flawless vaping.
This stealth vape is also impeccably designed, available in a range of color options, and it delivers a stunning vaping experience with 40W of power that is more or less unparalleled in the space right now.
This vaping device is essentially as advanced as a standard box mod vape, only it is contained inside a tiny chassis. Flavor is incredible and the coils last weeks at a time. A near-perfect example of a proper all in one vape, this one!
Why We Love This AIO Vape
Stunning Design
Immensely Advanced DNA Chipset
Great Flavor & Draw
Excellent Battery Life
Expensive But Well Worth It
---
#3) VooPoo Drag NANO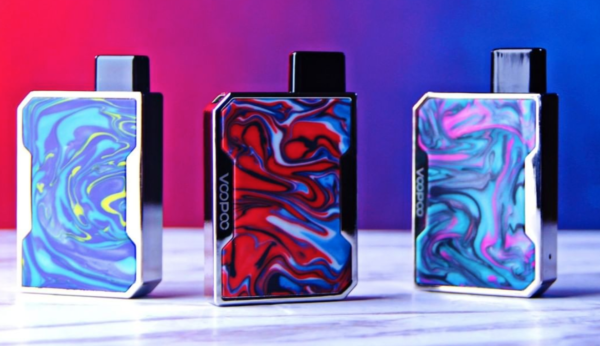 The VooPoo Drag vape mod was a game-changer. The design, the GENE chipset, the aggressive pricing – they all contributed to VooPoo's rapid ascent to one of the best vape brands on the planet. Well, VooPoo's back with a pod version of the Drag that is called the VooPoo Drag NANO.
The VooPoo Drag NANO is, for me, the best looking pod vape around right now. The styling and finish of this pod vape is flawless, as you can see above in the image. The pods are 100% refillable and the MTL draw it delivers is, as you'd expect, very, very good. Setting up the device is simple too.
Inside you have a massive 750mAh battery, and that should get you through a full day's worth of vaping. The flavor it kicks out is STUNNING as well. It is easily one of the best performers on this list for flavor and overall usability. I adore the way it looks, but I am completely blown-over by how well it performs. And that's ALL down to its integrated GENE chip.
Why We Love This AIO Vape
Outstanding Design – Best In Class Right Now
Great Flavor & MTL Draw
Pods Last AGES
Decent Battery Life (750mAh Cell)
Advanced Performance Via GENE Chip
---
#4) The MiPod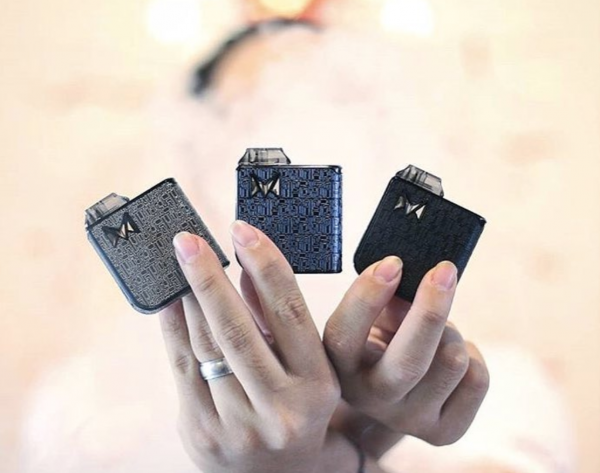 The MiPod Needs ZERO introduction. It is easily the most popular pod mod with seasoned and pro vapers right now.
Just go on Instagram and you'll see tons of people using this stealthy little all in one vape device.
It looks gorgeous, with its completely unique design, but the main reason people like it so much is that it performs brilliantly.
You have great battery life, great coil heads, it's 100% refillable, and it is relatively inexpensive. If you can't stretch to the Lost Vape Orion, the MiPod is the next best all in one vape device.
Why We Love This AIO Vape
Unique Design
100% Refillable
Great Vapor & Flavor
Good Battery Life – It'll Last All Day
Excellent Value For Money
---
#5) Innokin EQ Pod Mod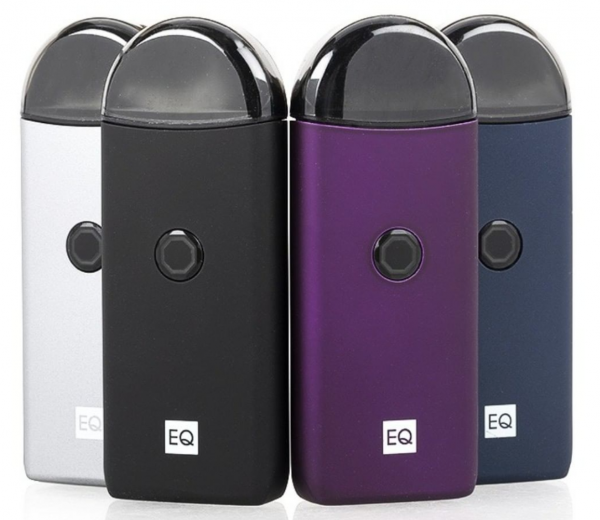 The Innokin EQ Pod is a very, very impressive stealth vape. Not only does it look and feel awesome, but its coil heads last WEEKS at a time.
The device is 100% refillable too (like all the devices on this list) and benefits from a large battery life that will see you through a full day's worth of vaping.
The vapor it produces is great too; it's warm and packed with flavor – just as it should be. The Innokin EQ Pod is also super-lightweight, you'll barely notice it in your pocket.
It is also 100% leak-proof AND you can run slightly higher VG E Juice in it than normal all in one vape devices – though I wouldn't go much above 60% VG (the flavor just drops off if you do).
Why We Love This AIO Vape
Brilliant, Portable Design
Immensely Good Coil Heads (They Last Weeks)
Great Battery Life
100% Leak Free
Great Vapor Production & Flavor
---
#6) Aspire Breeze Pocket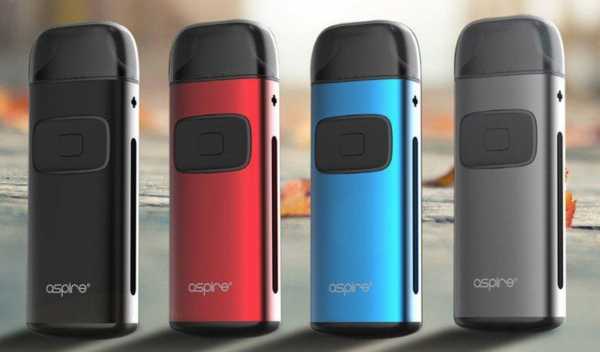 The Aspire Breeze Pocket stealth vape was one of the highest-rated all in one vapes of 2018. And the reason for this is simple: it rocks!
Not only does the Aspire Breeze Pocket look great, with its unique styling and lightweight design, but it delivers the goods where it counts as well – flavor, ease of use, and battery life.
You can run the Breeze as a sub ohm vape too; this is done with Aspire's 0.2ohm coil heads. Fancy an MTL vape? No problem, you have a 1.0ohm coil head too, giving you the best of both worlds.
Aspire is very accomplished in the all in one vape space, and the Aspire Breeze Pocket has further cemented its credentials as one of the best manufacturers in this niche for another 12 months.
Why We Love This AIO Vape
Awesome Design
Great Battery Life
Ability to Sub-Ohm Vape
Optional Charging Dock is Available
Multiple Color Options
---
AIO Vape Means "All In One Vape Kit"
Plenty of hardcore vapers, including myself and Grimm Green, don't actually like carting around massive mods and tanks around with them.
They're too bulky in the pocket, and the clouds they kick out can be, well… a little too much for a quiet beer in a bar.
And I happen to agree with this sentiment.
I like having something more discreet when I'm out and about, either with friends in town or when I'm driving long distance.
Why I Use AIO Vape Kits "On The Go" – Spoiler: Stealth Vaping
For me, it's about four, key factors:
They're simple and there are no moving parts (I don't need to drip)
They don't kick out massive plumps of vapor
They're discreet; I can have it in my pocket and hardly know its there
They're stealthy as F**K – ideal for cheeky vapes
At home, or when I'm chilling, I use RDAs and RTAs.
You just cannot beat a good RDA tank for flavor when it comes to a good ol-fashioned vape session.
---
Quick Recap of Best All In One Stealth Vapes
Lost Vape Orion [$54.95] – (Best For Overall Performance And Flavor)
MiPod [$40] – (Best For Design & Performance On A Budget)
Innokin EQ Pod [$22.95]– (Best For The Budget Conscious)
Aspire Breeze Pocket [$19.95] – (Best For Versatility; It Can Sub Ohm Vape)
Or… simply click here to view the Best All In One Vape Device Table at the top again…
Drake Equation
Co-founder and Editor of VapeBeat. I make the words.