DNA 200 vs Yihi – what's the best chipset to go for inside your mod? Let's take a look at the main differences between the YiHi and DNA 200 chipsets. 
---
The chipset inside your vape mod makes a MASSIVE difference to how it performs, how accurate it is, and how safely it functions.
These chips are what makes everything possible. And EVOLV and YiHi chips – and to a lesser extent the Gene Chip – are very much at the sharp end of the innovation in the vaping space.
With a YiHi or DNA chip – there are many variants of the DNA – you're getting best in class performance, accuracy, features, and safety measures.
Yes, you will pay more for mods packing these chips but once you use them you will know where all that extra cash went.
If you're just getting started, I'd advise that you go with something a little cheaper.
Why? Because DNA and YiHi mods are VERY expensive – like three-figures-expensive!
No point spending on your dollars on something you might not stick with.
If you're after best-in-class precision and accuracy, however, there really is only two games in town: YiHi and EVOLV's DNA chipset.
If you want the best, you should be looking at mods that carry these chipsets.
Right now, these are our top picks for DNA and YiHi Mods. For more detail on both chipsets, read on after the tables.
Top-Rated DNA Mods Right Now
2020's #1 DNA 250c Vape Mod. Period!
Top-Rated YiHi Mods 
The Ultimate Premium Vape Mod
---
EVOLV DNA 200: What Makes Its Platform So Good? 
As I mentioned earlier, there are plenty of DNA variants – DNA 200, DNA 250, DNA 75, DNA 60, and DNA 40.
The numbers at the end apply to the chipset's maximum power output, so your higher-powered mods will be the ones running the DNA 200 and DNA 250.
If you want a DNA mod, but don't need all that power. And let's face it, who actually needs 250W? You should 100% check out the awesome DNA 75 mods you can get right now.
They're cheaper, just as feature-rich and there's a ton of excellent options available for around the $100 mark.
I Do Generally Prefer DNA Mods Over YiHi Mods
Why? Simple: choice – there are literally hundreds of mods that run EVOLV's DNA chipset, whereas YiHi is harder to come by.
I also like the DNA 75 platform a lot, as it suits my new obsession of vaping with MTL RTA tanks.
I am currently rocking the Lost Vape Centaurus DNA 250 C mod, and it is bloody spectacular.
What Makes The EVOLV DNA 200 So Impressive? 
The Evolv chip allows for a fully customizable vape experience.
You can alter the way your screen looks and acts, you can alter the way your mod operates, you can even fine-tune your settings to cater to your exact vape style.
The DNA 200 is a power regulated digital switch-mode DC-DC converter for personal vaporizers," said EVOLV. It features Evolv's patented Wattage Control, Temperature Protection, Preheat, Digital User Controls, OLED Screen, Onboard Buttons and Synchronous Rectification for maximum battery life and minimal heat generation. The DNA 200 runs from a 3 cell lithium polymer battery, and features cell-by-cell battery monitoring and integrated balance charger. The USB port and Evolv's Escribe software can be used to customize or monitor the user experience. It is the most advanced personal vaporizer controller ever made. The DNA 200 is vaping down to a science.
Impressive? In the eyes of some, yes, very impressive indeed.
The only reason for getting a device with the Evolv DNA 200 chipset in it is if you are a tinkerer and love to play around with settings.
You can alter, change, and save multiple vaping setups and styles.
It also features market-leading safety features, meaning you can always rest assured that your box-mod won't explode and rip your eyes out.
Best DNA 250 Mod (UPDATED)
2020's #1 DNA 250c Vape Mod. Period!
For a detailed breakdown of the best DNA 250 and DNA 250C mods right now, please check out our Best DNA 250 & DNA 250C Mod 2018 Guide – in it, you'll find all the top-rated DNA mods from the past 12 months.
---
The Yihi Chipset
The next chipset in line really doesn't need an introduction — it is the Yihi chip.
This little setup was THE pioneer in bringing the first high wattage devices to market back in the day.
Yihi doesn't allow full customization like the Evolv DNA 200 chipset but it does offer very good options.
For those wanting a top of the line reliable precision chip, that is ready to go out of the box, at a much lower price point than the DNA200 then the Yihi chipset is the best way to go.
The above two listed chipsets are the best on the market bar none.
Other chipsets have come out from various companies doing their own in-house chips such as Sigelei, Joyetech, and Smok.
These chipsets are cheaper and they do get the job done — they just lack the finesse of the Yihi and DNA200.
For examples of mods that use YiHi chipsets, check out our guide to YiHi's SX Mini Mods. 
My Favorite YiHi-Powered Box Mod? 
Personally, this is a pretty easy one to answer – it's the SX Mini X Class 200W box mod.
And the reason why is also pretty simple: it looks STUNNING.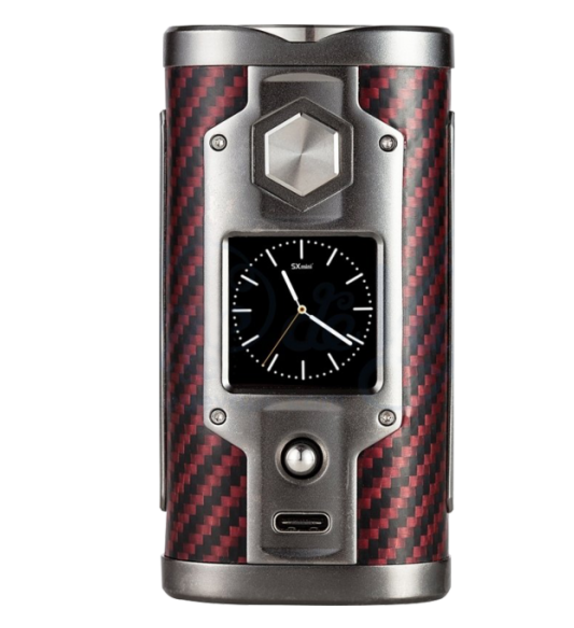 So not only do you get one of, if not the, best vape chips in the business, but you also get a ground-breaking design that will catch the eye of any vaper within your immediate vicinity.
The Ultimate Premium Vape Mod
It has SO MANY features packed into it, as well as support for every conceivable style of vaping, but perhaps most impressive is the fact that it supports Bluetooth, so you can control the mod with your phone.
It is VERY pricey, however!
But once you hold this mod in your hand and have your first vape on it, you will 10000% know where that extra money went.
Tom Hardy also favors YiHi mods as well.
And he's Bane!
What's The Difference Between These Mods & Cheaper Ones?
You have to think about mods as if they were smartphones.
Some have expensive specs and technology packed into them, and this means they cost more money to acquire.
Of course, not everybody needs a top of the range iPhone or Samsung phone; they can get away with a cheaper model, a more budget-friendly handset and still get plenty of value.
It's the same with vape mods.
These high-end devices, the ones that carry YiHi and DNA chipsets, offer unparalleled performance, accuracy, and features.
The fire with more precision, allow for more customization, and feature modes that are intended for pro vapers.
This is why they cost so much; it's the technology inside them.
If you want the best of the best (and the most choice with brands and design), you're best off going with a DNA mod.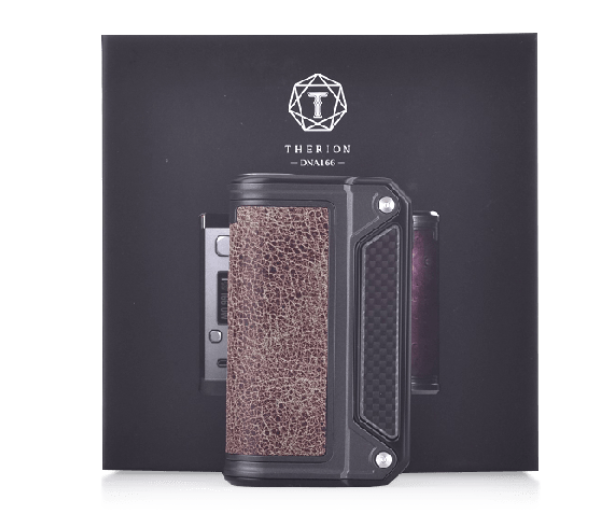 ---
What Now? Do I Actually NEED A DNA or YiHi Mod? 
As noted throughout this post: DNA and YiHi mods are pricey, though YiHi mods tend to be a little cheaper.
As I said, if you're just after a solid vape mod that functions perfectly, you have plenty of options right now – the best are detailed inside our guide to 2018's best box mods and vapes mods.
As for DNA mods, we have guides on both DNA 75 mods (cheaper, less powerful options) and DNA 250 mods (the flagship series of mods).
And for ALL your YiHi needs, check out the guide below:
And Just Keep In Mind The Following:
DNA & YiHi Mods Are Very Expensive
They're Best For Those Interested In Temp. Control Vaping
There Are More DNA Options Around
Both Are Exceptional Chipsets (Just Not Ideal For ALL Vapers)
If you're just after a solid, reliable vape mod that kicks a lot of ass and serves up excellent value for money, you're 100% better off checking out our current pick for the best vape mods on the planet right now.
Hope this helped.
The point here was to highlight the pros (and cons) of DNA and YiHi Mods.
If it has helped, please share this post with your friends and family.
Knowledge is power when it comes to vaping!
>>>Click Here To View The Top YiHi & DNA Mod Tables Again…