Top YiHi SXmini Mod 2020
The Ultimate Premium Vape Mod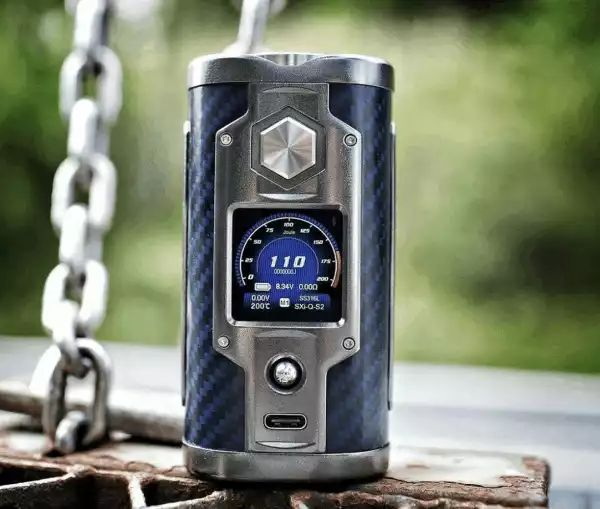 For more information on each mod, read on below… 
---
YiHi mods are like a top of the line Mercedes. You get good looks, you get power, and you get a TON of functionality.
For me, YiHi-powered mods are the best vape mods money can buy.
Next to EVOLV's DNA chipset, the YiHi chip is one of the most advanced vaping chipsets on the planet. It provides market-leading temperature control vaping, it is insanely accurate in all modes, and it packs in the most cutting-edge safety features.
All YiHi mods inside the SXmini brand are designed for seasoned vapers. The build materials are ultra-premium and the attention to detail that has gone into the design of the vape mods is mind-bending. Every inch of them looks and feels stunning.
They ain't cheap, but they do last. This means you won't have to buy another vape mod for years to come. SX mini box mods are built to last, have completely upgradable firmware, and come with extensive warranties. And they're ideal for all styles of vaping.
And these are the best YiHi Mods you can buy right now, according to VapeBeat's team of expert reviews
Best YiHi Mods 2019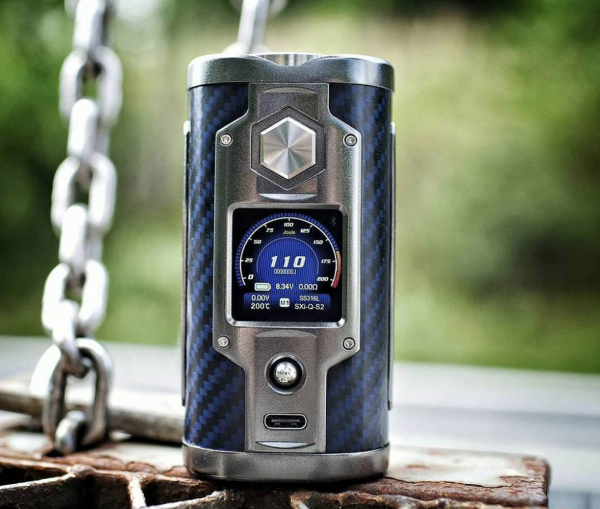 Milled from zinc alloy, the YiHi SXmini G Class is a larger vape mod than the T Class which is great for fans of robust, chunkier box mods.
It rocks all the same bells and whistles, however, meaning things like SXi-Q Intelligent Taste Curve Technology, Bluetooth compatibility, and up to 200W of power.
The SX Mini G Class is also the most popular SX Mini mod on the market. There are more of these in circulation than the other two models and the reason for this is simple: it is a stunning piece of engineering.
From the overall design language to the choice of build materials, the G Class is perhaps one of the most premium and well put together vape mods on the planet.
Available in a range of color options, the G Class is a stunning mod that aims to deliver the absolute best in class performance – no corners have been cut here. Everything is premium, high-end, and shiny. That's why it is so pricey.
If you want the best, this is the one you go for. It is a BEAST of a vape mod that will not only last you for years but will look positively kickass the entire time you're using it.
It is slightly more expensive than the T Class, owing to its intricate build materials and a more robust design language. Pictures REALLY do not do this mod justice… This vape mod is ideal for any vaper that likes large, potent mods that look and feel like traditional box mods.
You can pick yours up via DirectVapor for $219.95 (FREE SHIPPING)
---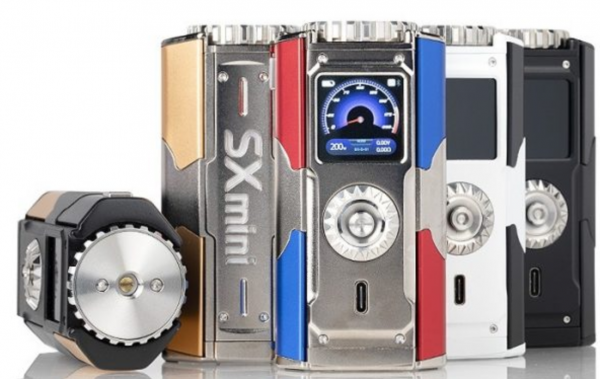 If you want the best of the best when it comes to style, performance, and accuracy the Yihi SXmini T Class is 100% where it's at. I adore this vape mod; it looks stunning and it is monumentally powerful.
The chassis is made from over 77 individual components that have been expertly crafted together as one single piece. You have a joystick for moving around menus and full Bluetooth connectivity.
Beyond this, you have a TON of advanced features like YiHi's SXi-Q Intelligent Taste Curve Technology which uses an algorithm to help you find the maximum flavor from your tank.
Insane? Yes. Awesomely handy? Double yes.
---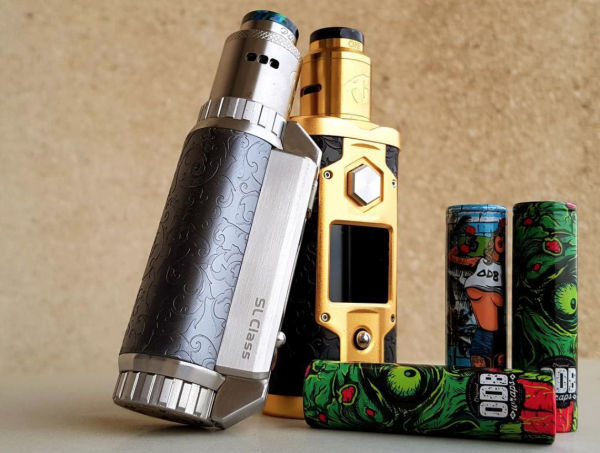 The SXmini SL Class is the cheapest YiHi mod on this list. It's small, potent, and very good, however, so do not let its lower price put you off.
You still get ALL the same features as you do on the other two mods, only this time around you 100W of power (versus 200W).
If you're an MTL vaper or someone that favors single coil RTAs, the SL Class is just what the doctor ordered.
Personally, I never venture north of 80W, so for me, the YiHi SXmini SL Class is damn near perfect – it's cheaper, it features all the same tech, and it looks stunning.
If you don't need 200W of power, this is the one to go for in my book. It's the cheapest YiHi mod right now, but it is also a brilliant piece of technology that you can acquire for $139.95 (FREE SHIPPING). 
---
Why YiHi Mods ROCK
Like mods powered by EVOLV's DNA chipset, YiHi mods are extremely advanced with market-leading temperature control performance and fine-point accuracy.
Beyond this you're getting market-leading design and ultra-premium build materials. SXmini vape mods are built to last. And, unlike cheaper vape mods, they won't crap out after six months of use – this is why you pay more.
And while SXmini mods are expensive, you will save money in the long run because it is the only mod you'll probably have to buy for the next few years. Inside, all the machining and soldering is pristine, there are no wonky elements and failure rates amongst YiHi mods are some of the lowest in the industry.
This is why they cost more. It costs money to design, build, and manufacture quality products. If you value this sort of thing, don't think of an SXmini mod as an expense, think of it as an investment, something you buy now and use for years to come…
They also look utterly BADASS as well. The only downside is that, like DNA mods, they are pretty expensive… But when it comes to high-end vape mods, you really do get what you pay for – and this is why YiHi is one of the most respected names in the game.
Top Yihi Mods 2019
Which YiHi Mod Should You Go For? 
As I said: YiHi Mods are NOT cheap, so choosing the right one for your needs is important.
Keeping things simple is often the best approach to things like this, so if I were you I would follow these key rules:
MTL vaper? You don't need 200W of power – go with the SXmini SL class
Run high power sub ohm tanks? You'll need plenty of power under the hood – go with either G Class or T Class.
Style? If you just want the one you like the look of most, that's kind of up to you – my personal favorite (for design) is the G Class.
What All YiHi Mods Have In Common
They all feature YiHi's SXi-Q Intelligent Taste Curve Technology
They all run Bluetooth, so you can connect to a phone
They all have brilliant temperature control vaping suites
They're all extremely premium-looking and feel great in the hand
They all perform brilliantly, both in wattage and TC modes
---
UPDATE: Are You Paying TOO MUCH For E Juice?
Inside The VapeBeat E Juice Store We Offer 30ML & 120ML Bottles For $8.99 and $19.99, respectively (We Also Have Over 1000 FIVE STAR Reviews).
Drake Equation
Co-founder and Editor of VapeBeat. I make the words.