If you like high-end mods, this one is DEFINITELY for you. The Yihi SX Mini G Class is a feature-packed box mod that retails for $220, but is it worth it?
---
Yihi SX Mini G Class – Quick Verdict (100%)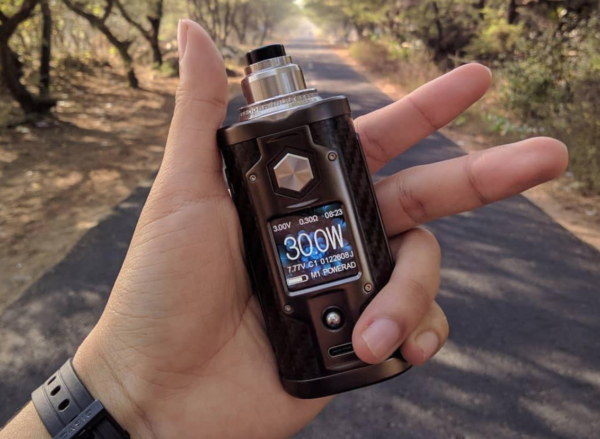 SX Mini G Class Pros
Market-Leading Accuracy (For Power & TC)
Extremely Premium Design & Build Quality
Simple, Intuitive Settings & UX
Best-In-Class Safety Features
Ideal For All Styles of Tank & Vaping
Flawless Engineering Across The Board
Like a premium DNA 250 mod, the SX Mini G Class is one of those devices you view as an investment –something you buy once and use for years to come. It does everything you could want and more, and it does it with market-leading accuracy and performance.
This is why it costs so much; it's engineered for pristine performance in all modes, and it is crafted from the most premium build materials available. As an entire package, the SX Mini G Class stands in a class of its own for performance and design. It looks, feels, and performs way beyond your average $50-$60 vape mod.
For a beginner, this probably isn't the vape mod you want to go for. It's an investment, or a reward, for time served inside the vape market. Either way, if you're a serious vaper and you demand the absolute best from your mod, the SX Mini G Class is definitely up there in the true 1% of exceptional vape mods.
---
SX Mini G Class Full Review
It's not often you spend three figures on a vape mod. When you do, it means two things: 1) you care about performance and accuracy, and 2) you want the best possible experience for your vaping.
If that's you, great – you're in the right place. The SX Mini G Class is just about as premium as it gets with a price tag of $219.95. But for this you're getting market-leading performance, exceptional accuracy (in both power and TC modes), and stunning design.
For many, this will be too much money. But for those dedicated vapers out there, it will simply be seen as an investment – I definitely fall into this category. As a veteran vaper, I'm always looking for more power and more accuracy.
This is why I use YiHi and DNA mods. Nothing else comes close, not in the sub-$150 vape mod market, anyway.
So, what do you get for your money with the SX Mini G Class? Let's dig into the details of this device and find out, shall we?
Yihi SX Mini G Class Review – Design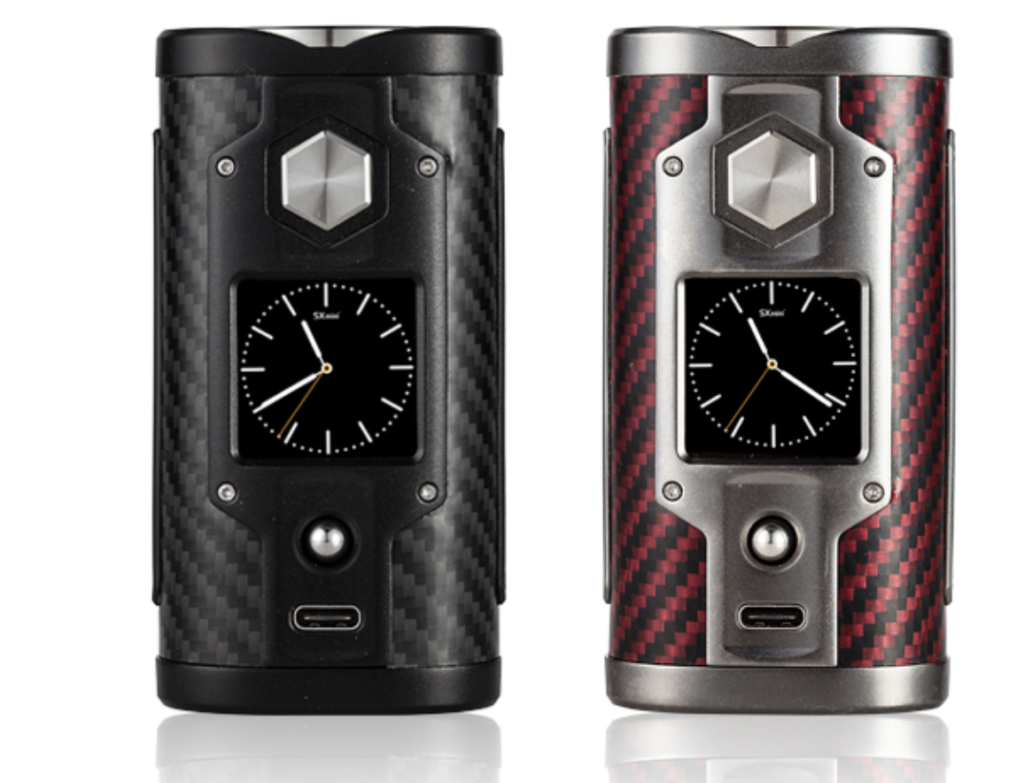 It just looks exquisite with its carbon fiber chassis, hexagonal fire button, and joystick… that's right – A FREAKING JOYSTICK!!
I was completely blown away by the fact that there was a joystick to control the menu.
So unique. I love it.
The hexagonal fire button is a nice touch as well, it breaks the tradition of circular fire buttons nicely. The edges aren't sharp on it either; it feels great and the resistance to pressure is perfect.
There are also these metal "side bumpers", if you will, that would prevent serious damage to the mod upon impact. They add a nice touch, and one side has "SX Mini G Class" etched in cursive which is just icing on the cake at that point.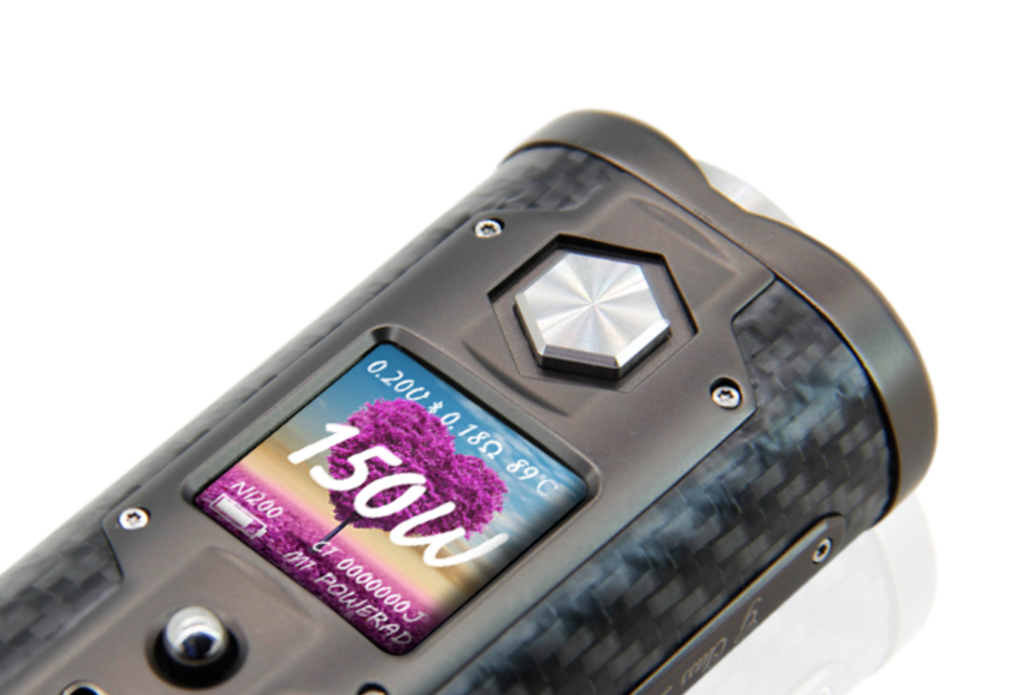 It's also a reasonably hefty device, making it a slight pain to keep in a pocket. Granted with a device this expensive, that might be a good thing!
And the menu… If you've ever worked in an automated factory or workplace with PLC controllers or HMI's (human-machine interfaces), it might remind you of a well- put together control panel for a machine.
There are colored blocks which contain the options, and you scroll down the list using the joystick: switch it right to advance, left for back, up and down to change your options.
Those options are pretty endless, too… from multiple custom configurations to a selection from over 30 wallpapers! It's actually almost confusing at points; the device took me a while to figure out.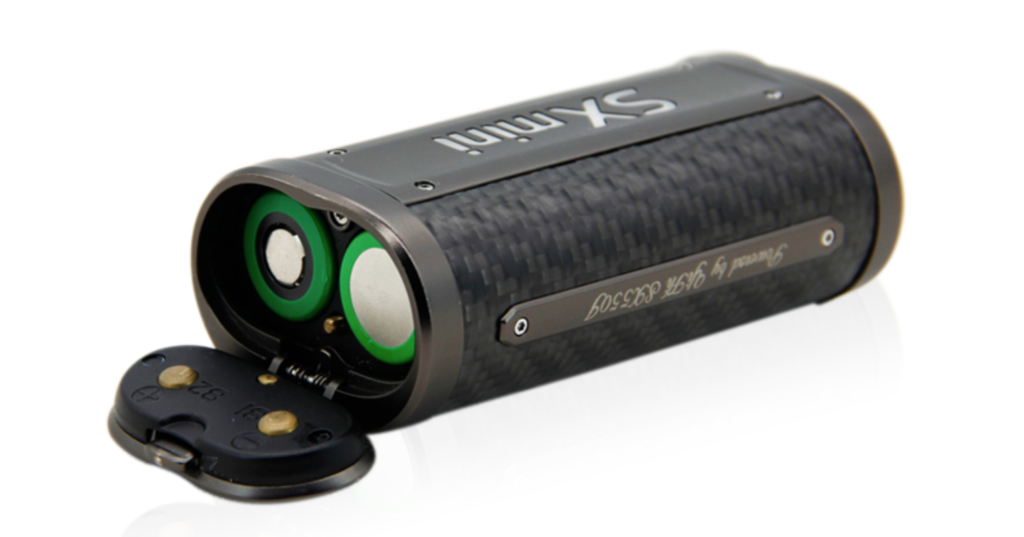 When it comes to design, this mod knocks it out of the park. It's gorgeous, feels like quality in the hand, and has nice little extras to make it stand out like the hexagonal fire button, the carbon fiber panels, and the joystick navigation.
Cheaper devices from SMOK and its ilk pale in comparison to what you're getting here. From top to bottom, the SX Mini G Class feels in a league of its own. Like a top of the range Mercedes or BMW, the luxury is palpable from the moment you begin to handle it. And, trust me, pictures really do not do this device justice…
Yihi SX Mini G Class Specs
Chipset: YiHi SX550J
Max Output Wattage: 200 Watts
Max Output Current: 50 Amps
Max Output Voltage: 9.5 Volts
Temperature Control Compatible
Temperature Control Range: 212° F – 572° F (100° C – 300° C)
Resistance Range: 0.15 – 3.0 ohms
Temperature Control Resistance Range: 0.05 – 0.3 ohms
Max Input Current: 40A
Single Battery/Dual Battery Convertible
Requires 2 x 18650 High Amp Batteries (Batteries Sold Separately)
Bypass Mode
Joystick Control
Bluetooth APP Compatible (Android & iOS)
SX Pure Technology
Compatible with SS, Ti and Ni Coil Types
Yihi SX Mini G Class Performance
The SX Mini G Class' main selling point is how it performs, specifically in the context of temperature control vaping and power mode. In both modes, it is truly exceptional.
TC vaping is immensely accurate, to such a degree, in fact, it is like vaping in a completely different environment when compared to cheaper vape mods.
This goes for power mode too; when you're vaping at 80W on a cheap mod – something from SMOK, for instance – it might feel like 80W, but in actual fact, it is probably closer to 65W or 70W.
On the SX Mini G Class, however, 80W is ACTUALLY 80W and the difference is immediately obvious. And the reason for this is the quality of the Yihi chipset inside it – it's one of the most accurate on the market.
Example: I usually find myself vaping in and around 90W with my Recoil Rebel RDA on 90% of my mods. However, on the SX Mini G Class, 75W to 80W is more than enough. Why? Simple: because the power that is delivered is more or less 100% accurate.
This is basically what you're paying for, as well as premium design and build materials: accuracy and precision control over your vaping experience, in both wattage mode and temperature control.
Having this level of precision is better for your coils, better for flavor, and safer because you're always operating inside your batteries' performance envelope.
The ONLY other vape mods on the market that can claim to do something similar are those powered by EVOLV's DNA chipsets. But, again, with these types of mods, you will be paying similar money ($150-$200+), which backs up my point about why these mods are so pricey in the first place: accuracy and precise control.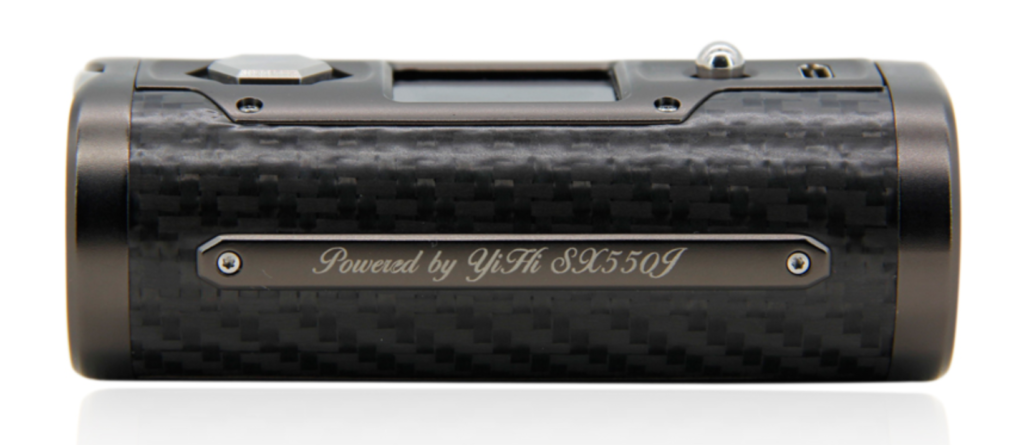 SX Mini G Class Verdict
The SX Mini G Class will definitely not be for everyone. It's very expensive and it has a ton of features that some vapers simply would not use in their day to day vaping. It is designed with seasoned, experienced vapers in mind – those that want and demand the best.
If that's you, then you're in for a massive treat because pretty much nothing else comes even remotely close to this vape mod with respect to overall performance and accuracy. For TC, it is sublime. But it is also brilliant in wattage mode, kicking out super-accurate readings and power.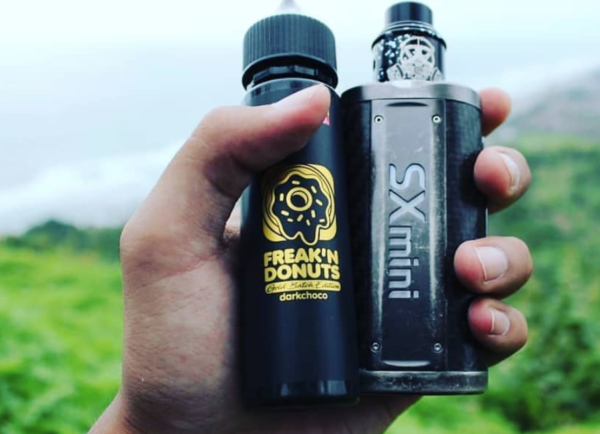 I use it with RDAs, RTAs, Sub Ohm Tanks and when the occasion grabs me, I do like to do some temperature control vaping too. Mostly, though, I just adore the way this mod looks and feels in the hand. It is beyond premium, like an expensive car built in Germany for one thing and one thing only: power and sublime control over all variable factors.
If you've been plodding along with cheap, inconsistent mods that break after 3-6 months of usage, perhaps it's time you stepped up to the big leagues and got yourself a proper vape mod? If so, you'd be hard pressed to find a better option than the truly EPIC SX Mini G Class ($219.95 / DirectVapor).
Drake Equation
Co-founder and Editor of VapeBeat. I make the words.