The PAX 3 is a killer weed vaporizer. But it is VERY expensive. If you're on a budget check out these awesome PAX 3 alternatives – they're all cheaper
---
A good vaporizer like the PAX 3 or Davinci IQ2 will cost you the best part of $300. That's expensive. And for some, it is too expensive. So what are the best PAX 3 alternatives on the market right now?
The emphasis in this post will be PRICE.
The PAX 3 alternatives we're recommending are all cheaper than the PAX 3, but still pack in plenty of performance and produce quality vapor.
Are they better than the PAX 3? No. But with vaporizers, you tend to get what you pay for. The PAX 3 alternatives recommended below are all very good in their own right, though, they just lack some of the more premium features you get with vaporizers like the PAX 3.
For vapor quality, battery life, ease of use, the following weed vaporizers are our #1 picks right now for the best PAX 3 alternatives money can buy.
The Best PAX 3 Alternatives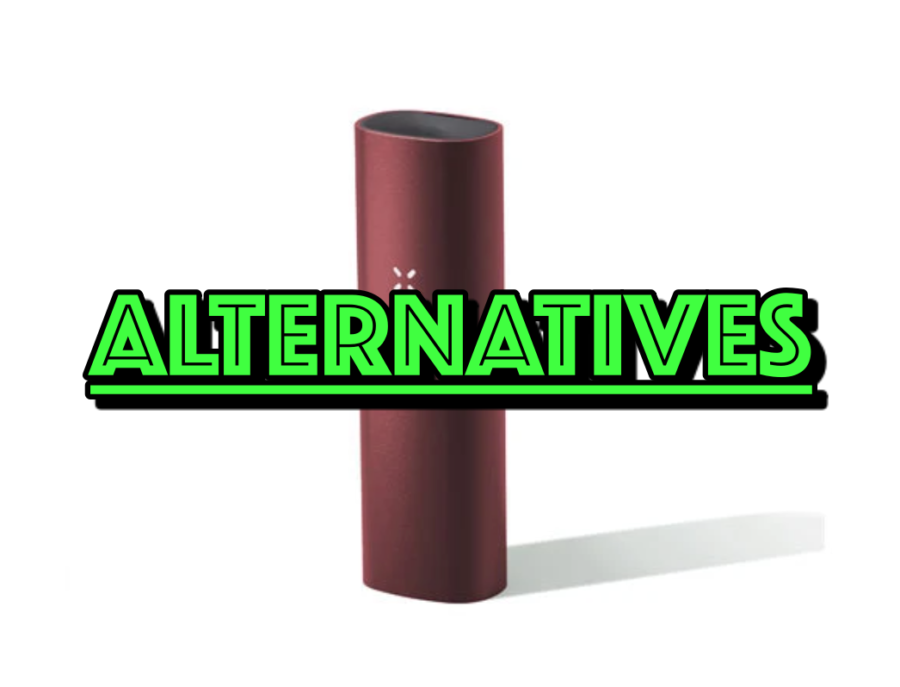 #1 – Arizer Solo Vaporizer (VIEW DEALS)
The Arizer Solo Vaporizer is one of the most popular portable weed vaporizers on the planet. And when you see its price – $100 – and its features, you will know why. Designed beautifully, with a compact and ergonomic design, the Arizer Solo Vaporizer is a power-house of a vaporizer that is easily a match for the PAX 3 when it comes to vapor quality and overall production.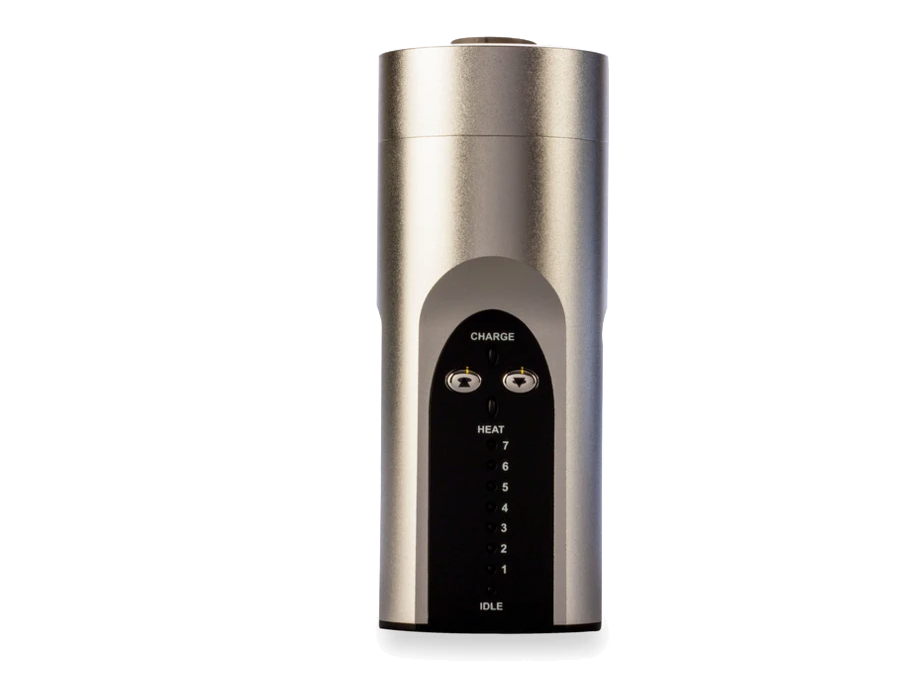 With the Arizer Solo Vaporizer, you get a battery life of up to two hours of continuous use. That's a lot. Most of the time, you'll be taking a few thirty second inhales, so having two hours to play with gives you plenty of time, opening up the Arizer Solo Vaporizer for use with friends too.
The Arizer Solo Vaporizer has a digital temperature control which is simple to set up and use. Once the Arizer Solo Vaporizer has reached the correct temperature, the device vibrates and you can start vaping. It's super-simple to use, doesn't require a phone app and/or software, and, thanks to its 7-setting digital temperature control, you can pretty much dial-it to your exact needs and specifications.
Design: ★★★★
Vapor Quality: ★★★★★
Value For Money: ★★★★★
Battery Life: ★★★★★
Best Deal | Vapor | $107 – Down From $134
---
#2 – Pulsar APX 2 Vaporizer (VIEW DEALS)
Coming in second place is the Pulsar APX 2 Vaporizer. This device is the cheapest on the list and also the most portable. Its design and how it functions is also the simplest of the lot too.
You have five temperature controls to play with, the vaporizer will heat-up to vaping temps inside 30 seconds (that's as fast as the PAX 3), and its ceramic chamber ensures you ALWAYS get the maximum flavor from your bud.
Battery life is solid too; the Pulsar APX 2 Vaporizer has a 1600mAh battery. The device itself is super-portable, it is no bigger than most pod vapes. If you want something small and potent that heats up fast, the Pulsar APX 2 Vaporizer is well worth a look.
Design: ★★★
Vapor Quality: ★★★★
Value For Money: ★★★★★
Battery Life: ★★★
Best Deal | Vapor | $69.99
---
#3 – G-Pen Elite Vaporizer (VIEW DEALS)
My first EVER vaporizer was the G-Pen Elite. I used it a couple of years ago pretty darn extensively – and it is a great vaporizer (if you're on a tighter budget). The G-Pen Elite looks and feels like a million bucks. And it produces killer vapor too, packed full of flavor.
The G-Pen Elite features multiple temperature settings that can be controlled manually on the device. This makes switching from lower to higher temps super easy. The battery life is very good too – it'll last a solid few hours with heavy usage.
The bowl on the G-Pen Elite is fairly large too, so you can cram in quite a bit of bud, allowing for extended sessions between refills. The device is small, portable, and very discreet – no one will know that it is used for vaping weed.
And for the price, I honestly don't think the G-Pen Elite can do no wrong. Snoop Dog and Wiz Khalifa are also brand ambassadors for G-Pen too, and those guys REALLY know about weed smoking.
Design: ★★★★★
Vapor Quality: ★★★★★
Value For Money: ★★★
Battery Life: ★★★★
Best Deal | Vapor | £119
---
Why These Vaporizers?
The #1 reason is performance. The second is that all of the vaporizers listed above retail for WAY less than the PAX 3. Mostly, though, we put this guide together based on our experiences testing these vapes.
As someone that has over 20 portable vaporizers, I know a few things about what makes for a decent dry herb vaporizer. Battery is key, as is vapor quality. Get these two things down and you're in a good place.
Add in a low price and you have all you need for a basic, honest-to-goodness weed vaporizer that is ideal for beginners and first time and/or casual users.
Battery Life
When you're dealing with dry herb vaporizers, the battery can be a big issue. Heating up weed is a costly business, with respect to your battery life, so you need to ensure that the vaporizer you go for as enough juice under the hood.
All of the options in this list have great battery life, more than enough to see you through a night's worth of indulgence, although if you want the best possible battery life from your vaporizer, the Davinci IQ or Davinci IQ2 is where you should be looking – they both run on removable 18650 batteries.
My Personal Favorite Weed Vape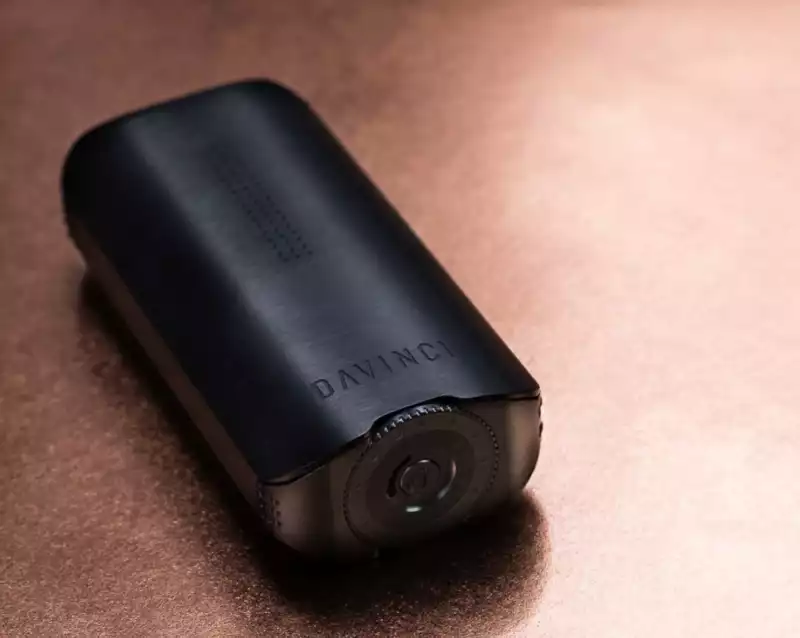 Davinci IQ 2
The Davinci IQ is a killer vaporizer. But its successor, the Davinci IQ 2, is a vastly superior weed vaporizer. The design remains largely unchanged, it still looks amazing, finished in brushed aluminum, but it now features an adjustable airflow, located on the bottom of the device, faster heat-up times, and 30% more performance. For me, the IQ 2 is 2020's #1 portable vaporizer. Bar none.
BUY IT NOW
READ THE REVIEW
All of the vaporizers listed above run on internal batteries, so you don't need to worry about buying additional cells. Again, all of the options provide decent-to-good battery performance, especially if you're using them sensibly or by yourself.
The Best PAX 3 Alternatives: Wrapping Up…
OK, we've outlined three potential options in this post: the G-Pen Elite, the Arizer Solo, and the Pulsar APX 2 Vaporizer. If I had to pick one, I'd go with the Arizer Solo – it's just a killer device from top to bottom.
If you want flagship-grade performance for a third of the cost, the Arizer Solo is the one to go for. Interestingly, it is also one of the cheapest options on this list, with the G Pen Elite being the most expensive and the Pulsar APX 2 Vaporizer being the cheapest.
They're all great vaporizers, but for sheer power, performance, and overall control, the Arizer Solo represents truly unbeatable value for money in my book. In fact, given the choice, I'd probably keep hold of my Arizer Solo over my PAX 3 if I had to choose between the two vaporizers right now.
Drake Equation
Co-founder and Editor of VapeBeat. I make the words.