PAX 3 Review: 100% Worth It! (My #1 Weed Vape)
By Rob • Updated: 10/14/19 • 8 min read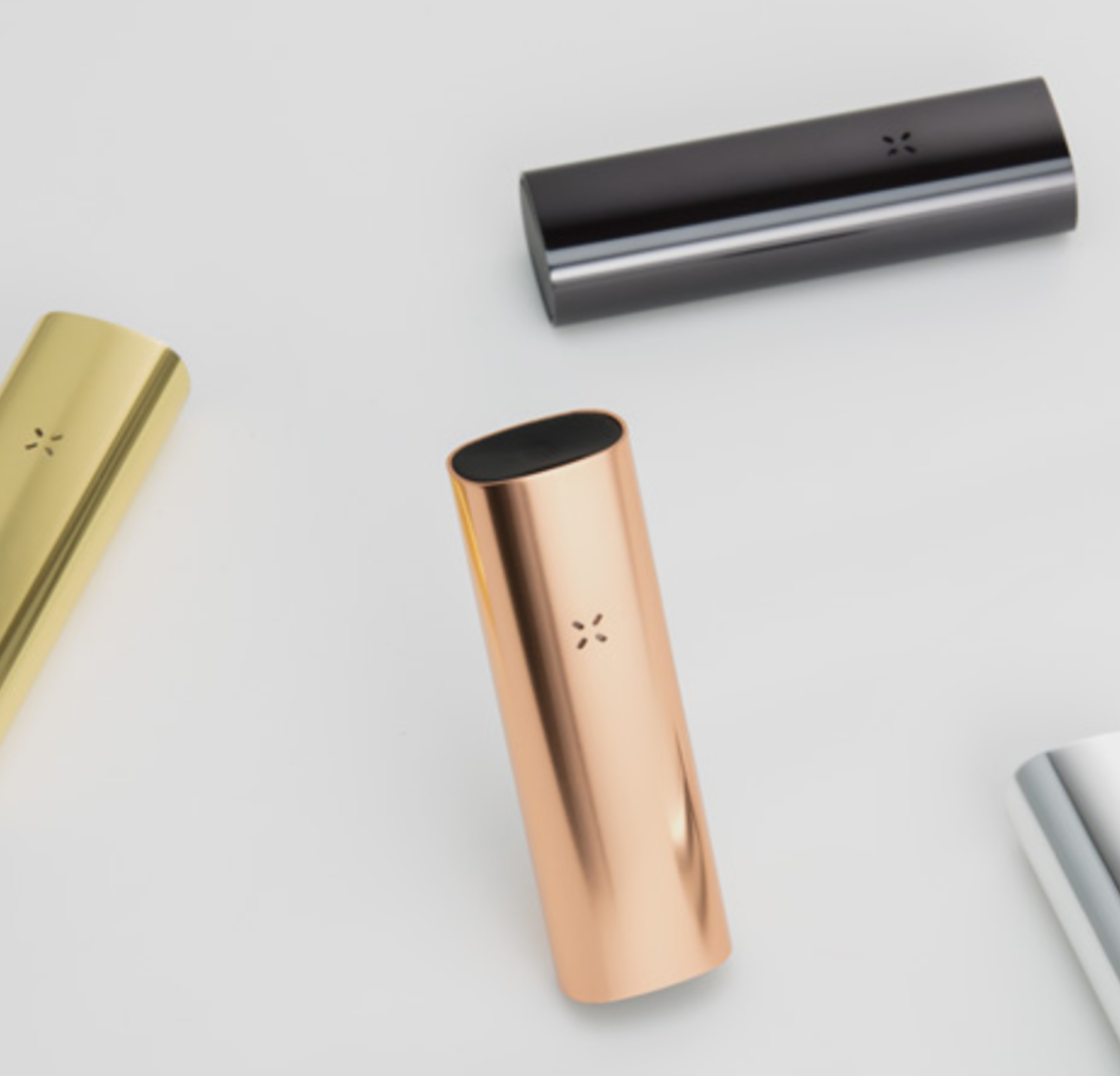 Is the PAX 3 worth a buy in 2023? Here's what you need to know…
---
Quick Verdict – PAX 3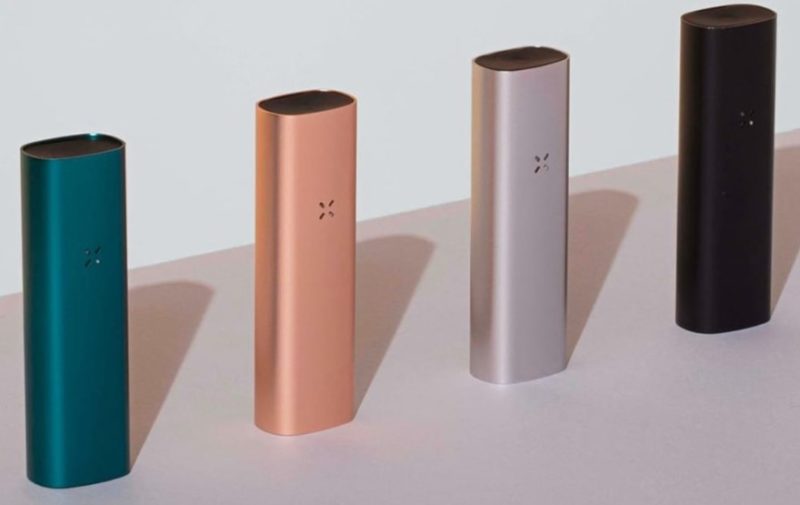 Best Deal | PAX Online Store | $274.99 (Includes 10 Year Warranty)
Design: ★★★★★
Vapor Production: ★★★★★
Flavor: ★★★★★
Battery Life: ★★★★
Ease of Use: ★★★★★
Overall: 95%
When it comes to ultra-portable weed vaporizers, there are basically two big players in the sub-$300 niche – PAX and Davinci. Drake likes the Davinci IQ2 a lot, but I'm more of a fan of the PAX 3.
Why's that? Simple: it's sleeker, it lasts longer per session, it's ultra-stealthy, and its draw and vapor production is better. With the PAX 3, you're getting pretty much the best in class performance for everything – heat-up times, vapor quality, flavor, and design.
Battery life is stellar and the app it comes with allows for ultra-fine precision control over the temperature of the device's ample bowl. I honestly cannot think of a portable weed vape I'd rather own in the sub-$300 class of vaporizers.
PAX 3 Pros
Ultra-Lightweight + Premium Design
Simple To Use
Market-Leading Heat-up Times (Sub 20 Seconds)
Excellent Battery Life
Smooth, Flavor-Packed Draw
Kicks Out Plenty of Vapor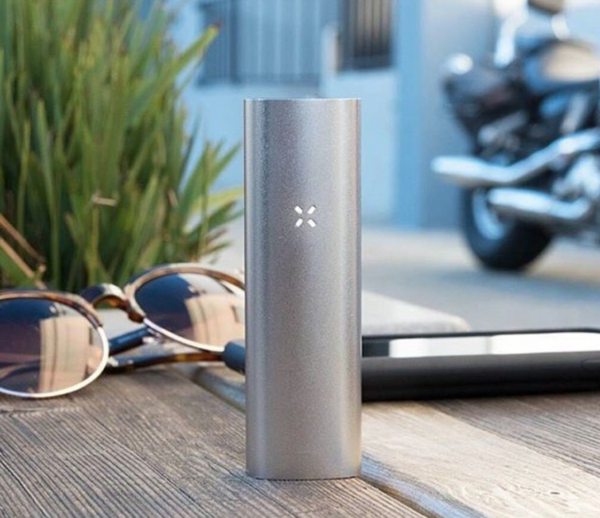 ---
Full Review: PAX 3 – Specs, Performance, Features
The PAX 3 is the new flagship, the next logical leap forward in the series, picking up where the PAX 2 left off.
When it comes to vaping "herbs" and concentrates or "dabs" the PAX 3 is hands down, the smartest portable dry herb vape money can buy.
PAX 3 Review – What You Get In The Box
The PAX 3 comes in a very presentable box, similar to what you would expect a high-tech tablet to arrive in.
You will get the following array of awesomeness when you look inside the box:
Pax 3 Vaporizer unit
3 Oven Lids + 2 Mouth Pieces
Packing Tool, Pax Cleaning Kit and 3 replacement Screens
Micro USB Cable and Custom Charging Dock
You also get the following nice features:
10 Year Limited Warranty
8 – 10 Sessions per Charge
Different Temperature Settings
22 Second Best-In-Class Heat-Up
Vibration Notifications
PAX 3 Design
Reviewing this device was a pleasure. It is as you have no doubt noticed, sleek and compact.
It fits perfectly in the palm of your hand which makes it the perfect discreet vaping device.
As I mentioned before the PAX is like the Apple of the vape world and after testing it's quite clear where this comparison comes from, amazing performance and functionality coupled with visually pleasing design.
Everything has been thought of when it comes to the PAX 3.
Every attention to detail has been taken when designing the device.
The oven is located at the bottom of the device, this contains the dry herb oven (pre-installed) which is where you place your compacted dry herb ready to vape.
There are two chamber covers that come with the PAX 3, this can be used at your leisure interchangeably, depending on how much you want to fill the oven.
The full lid is for when you have packed chamber and the half is for when you are wanting to be a bit more conservative with your herbs. Additionally, to support dabs the device also comes with a concentrate insert.
This is a new feature specific to the PAX 3.
Another improvement on the PAX2, the PAX 3 comes with a larger high-power battery at 3500mAh meaning the device outlasts the PAX2 by up to 20%.
When you shake the PAX 3 it very helpfully shows you the current battery level with its LED lights ranging from 1-4.
The charger is also very nicely designed, it's magnetic, it attaches itself to the PAX 3 with ease making charging very simple. Charging is also quite speedy, taking around 90 minutes to fully charge which comes in very handy.
What really impressed me about the PAX 3 was the fact it comes with an app for your mobile device! (Provided you have Android or an iPhone that is).
With the app, it unlocks a unique Bluetooth control of your PAX 3 device (once paired) allowing for change between different modes and temperatures.
In addition, if there are any updates available the app will download them and upload wirelessly to your PAX 3. It also allows you to lock your device to prevent unauthorized use of your PAX 3.
There are five temperature profiles:
Standard: Use-activated temp control.
Stealth: For ultimate discretion.
Boost: Keeps your device in high gear.
Flavor: The most delicious possible.
Efficiency: Don't waste a drop.
One thing of note, you don't need the app to get started using the device as it perfectly usable without.
Another exciting feature of the PAX 3 is it has lip sensing technology built into it in standard mode. In a nutshell, the PAX 3 knows when you're vaping and when you're not and adjusts the temperature and power accordingly.
No button is required just pop it on, wait for the lights to turn green and start vaping.
The PAX 3 also has two different styles of mouthpiece depending on your vaping style. Pre-installed it comes with a flat mouthpiece with the other lipped mouthpiece in the box.
Personally, I prefer the lipped one to the flat one as I also vape e juice and I'm kind of used the drip tip style mouthpiece. The build quality is flawless, the device is made from anodized Aluminium with high polish finish. The chamber has a .3gram stainless steel oven chamber.
Coming with the device is the prodding tool for packing the chamber down, this I really appreciated it's very useful for so many things as well as its intended use.
PAX 3 Performance & Vapor Production
When I tested this device, I was really blown away from start to finish. The flavor and taste quality you get is amazing considering it's portable.
It performs incredibly, I really had no complaints regarding the vapor production. Filling the device with dry herbs is very convenient and easy, just simply load your material in the chamber and press the button on the top and you're away.
The app really helps customize what you're wanting to get out of the PAX 3; subtle or strong, minimal or maximum vapor, it really is an excellent addition.
My favorite has to be the boost mode, this is where you get maximum everything, but that's how I like it – I guess it has something to do with my love for the 'traditional' way of partaking in dry herb.
PAX 3 Battery Life (How Long Does It Last?)
The PAX 3's battery really lasts and provides an excellent and lengthy vaping session time and time again before the battery fades.
As mentioned the device does charge rather quickly and conveniently with the magnetic charging clip so when it does this is of no concern. Swapping for concentrates is also very easy, just insert your concentrates oven attachment load it up (avoid the holes) and off you go.
One problem with this though, it can make the device all sticky and gunked up over time requiring more maintenance than the dry herbs.
I favor the dry herb oven with this device as its primary function, I think it's best leaving the concentrates for devices specific to them like the PAX Era.
The best part of the PAX 3 is it's so easy to use! Just a quick click of the top, wait until the LEDs turn from Purple to green and you're good to go. The lip sensing tech means you don't have to do anything but sip the vape in like sweet nectar.
Click once again and it's off and ready to use for later.
You don't have to worry about anything coming out in your pockets either, the oven is held in place by magnets meaning your herbs are going nowhere but vape city.
Carrying the device around was no problem, it's discreet and very portable something which makes having a cheeky vape in places maybe you're not meant to very easy to pull off!
PAX 3 Price – Should You Buy One?
But what really sets the PAX 3 apart from the crowd is its overall vapor production – it is off the charts.
You drag on it and wait a moment, not expecting much, and then you're hit with a lungful of vapor akin to what you get off a pen-style ecig.
This was unprecedented in my experience.
Normally, you just get wisps of vapor, but the PAX 3 gives you full-on clouds and, in my experience, not many dry herb vapes do this. If you're running pot through this thing, you're going to have a good time.
And while it is expensive, I do think it is worth the money.
The design, the engineering that has gone into this thing, and the overall performance are truly astonishing.
My friends were blown away by it when I took to a party a few weeks back; they couldn't believe just how good it was compared to actually smoking.
I think I made a few converts that weekend.
Long story short: if you're serious about vaping weed, the PAX 3 (as well as the Davinci IQ) is essentially one of the best options on the planet right now.
---
PAX 3 | PAX Online Store | $274.99 (Includes 10 Year Warranty)
Rob