Which Vape is Most Like A Cigarette? My #1 Pick For 2022…
By Drake Equation • Updated: 02/02/23 • 4 min read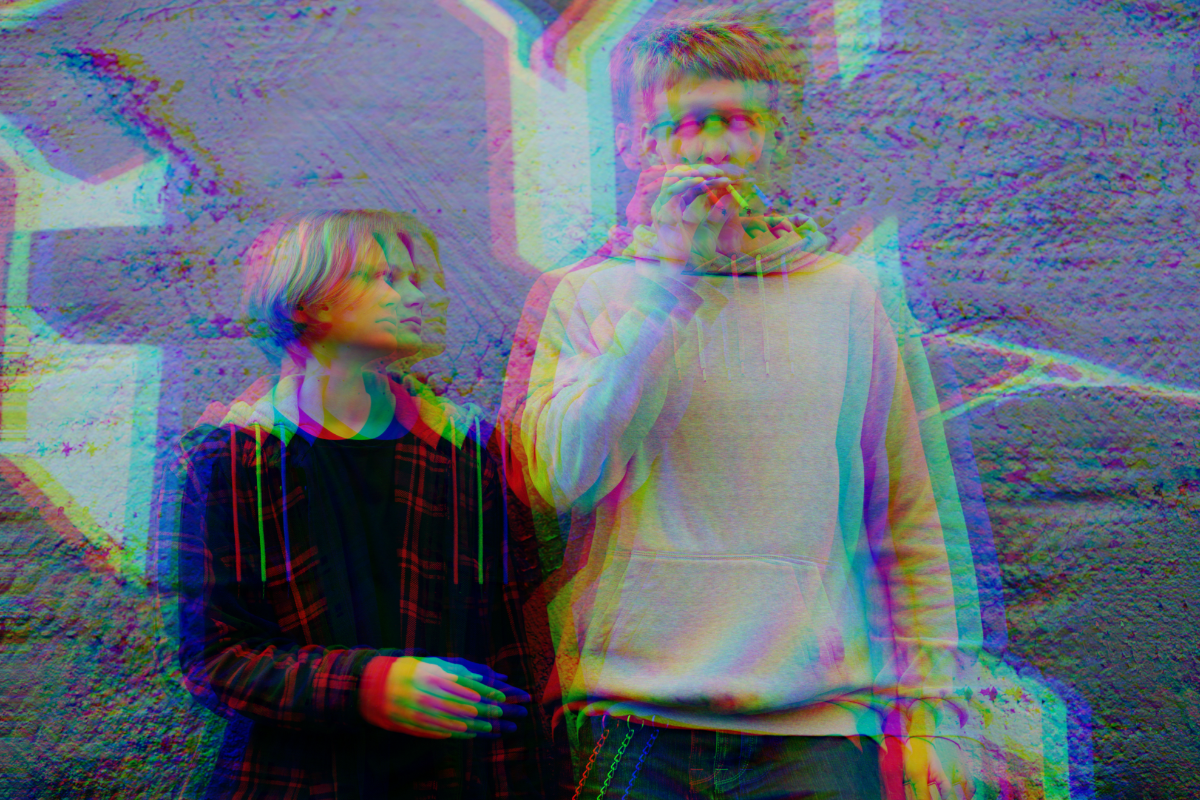 If you're currently a smoker that is looking to quit, but you want a vape that is closest to a cigarette what are your best options?
---
Most vapes aren't like cigarettes. Big vape tanks and vape mods produce LOADS of vapor. These "sub-ohm" tanks run on high VG vape juice, at high wattages, and are about as similar to smoking as riding in a car is to going out for a run.
What Vape Is Most Like A Cigarette? 
If you want a vape that is like a cigarette, you'll want to 100% AVOID sub-ohm tanks, vape mods, and higher VG vape juice.
Instead, focus your attention on smaller pod vapes and MTL tanks.
These types of vapes run at much lower power and have a MTL draw which is the same draw as a cigarette.
For these types of vapes, our current pick right would be any of the vape devices listed below – they all scored extremely high scores in our reviews.
And they're all compact, simple to use, plug-n-play vape devices, so no messing around with coils, wicks, batteries or tanks.
Vapes Most Like A Cigarette – The Editor's Picks
Pros:

Premium design

Comfortable size and weight

Excellent build quality

Runs Nic Salts & standard juice

Delivers top-notch flavor with both pods

Awesome MTL vape

Excellent coil lifespan

Pros:

Advanced GENE.TT Chipset ensures fast ignition and high burst.

Compact yet robust, making it perfect for on-the-go vaping.

Adjustable wattage caters to your personal preferences.

Large e-liquid capacity minimizes the need for constant refills.

Outstanding build quality guarantees long-term use.

Pros:

Compact and pocketable

Great hand feel

Excellent build quality

Very easy to use

Category leading flavor

Warm vapor offers a satisfying throat hit

Does MTL & DTL

Pros:

Awesome Design

Easy To Use

Insanely Good Flavor & Coils

Excellent Battery Life (1000mAh)

Great Value For Money

Pros:

Slim, Unique Design

Adjustable voltage + temp control

Easy To Use

Excellent Coil Lifespan

Loads of Flavor

Pros:

Good for MTL/DL vaping

Solid Design

Excellent build quality

Very simple to use

Compatible RPM & RPM2 coils

Dual adjustable airflow dials

Pros:

Adjustable power to match your vaping style.

Convenient USB-C fast charging makes power depletion a non-issue.

Equipped with multiple safety protections.

Superior coil technology enhances flavor and longevity.

Robust battery life for all-day vaping.

Pros:

Impressive battery capacity for extended vape sessions.

Large e-liquid capacity for fewer refills.

IQ-100 Chipset ensures reliable and consistent performance.

User-friendly interface with a vibrant display.

Multiple coil options for a personalized vaping experience.

Pros:

Simple operation for user-friendly experience.

Compact and portable design.

Consistent power output for reliable performance.

Top-fill design makes e-liquid refilling clean and easy.

LED battery life indicator helps monitor usage.

Pros:

Elegant and unique design.

Advanced GENE Chipset for efficient and reliable vaping.

High-capacity battery for longer vaping sessions.

Adjustable power output for tailored vaping.

Robust construction for durability and longevity.
Another alternative, if you're looking for a lightweight, compact vape device would be to go with a disposable vape which, at the time of writing, are arguably the most common type of vape device used in 2023.
Why You'll Need Nic Salts Vape Juice
In order to get the same fix from a vape as a cigarette, you'll need to use Nic Salts vape juice. Nic Salt Vape Juice is stronger than standard, freebase vape juice and is designed especially for use inside pod vapes and mouth to lung tanks.
If you're smoking a pack of cigarettes a day, you'll have a high tolerance to nicotine. For this reason, Nic Salts is the best option because you can get it in strengths ranging from 10MG all the way up to 50MG, although 35MG will be more than enough – even for the heaviest of smokers.
Here are our current favorite Nic Salts brands:
Yami Vaper
For flavor and overall lushness, you really cannot go wrong with Yami Vaper. Yami does a range of stunning award-winning Nic Salts vape juices. My personal favorite would be Taruto. But they're all worth sampling.
Flavors:
---
Glas E-Liquid
Glas makes some of the best quality vape juice on the market. Its Butterscotch Reserve flavor is the best RY4 tobacco flavor I have ever tried. Period. Glas also does plenty of dessert and fruity flavors too, so there's something for all palettes.
Flavors:
---
Naked 100 E-Liquid
Naked 100 is a proper OG brand. It has been making juice for as long as I can remember – and I was around right at the beginning of the market. You have a HUGE range of flavors to choose from, ranging from exotic fruits to wicked menthol blends. We love Naked 100.
Flavors:
---
Candy King
For straight-up sweet, moreish nic salts vape juice, Candy King is the MVP. It does a range of flavors based on popular candy flavors and it is a firm favorite of vapers all over the globe. I love its Hard Apple and Gush – they're incredible.
Flavors:
Make Sure You Get An MTL Vape Too
As noted at the beginning of this post, box mods and sub-ohm tanks work more like an inhaler than a cigarette.
When you take a hit on a sub-ohm tank, you breathe the vapor all the way down into your lungs.
This is why you need smooth, high VG vape juice with low nicotine strength. You'd cough your guts up if you tried this with nic salts vape juice in a sub-ohm tank.
Smaller vape devices, called pods, are designed to more closely simulate the sensation of smoking.
These pod vapes "hit" like a cigarette and are activated in the same way you smoke a cigarette:
You take a draw, just as you would with a cigarette and you get vapor released into your mouth which is then inhaled down to your lungs – hence the phrase "mouth to lung" MTL vaping.
Add in nic salts vape juice at 35MG and you'll get more or less the same sensation as smoking – both with respect to the hit and its ability to satisfy cravings.
The upshot of vaping, in this context, however, is that you can get vape juice in all different kinds of flavors – even tobacco.
In fact, one of my favorite nic salts vape juice is a tobacco blend; Butterscotch Reserve By Glas BASIX and it is a blend of tobacco, peanut butter, and butterscotch.
It's freakin' delicious.
Whatever you do, AVOID JUUL.
JUUL is too expensive to run long-term and the device itself is rubbish. You have barely two hours of battery life and JUULpods cost a fortune to buy.
With a pod vape, you get all-day battery life, the freedom to use your own vape juice, and a relatively affordable device.
Plus, once your pod's coil dies, you can just just swap it for a new one. Long term, this will save you a fortune versus buying JUULpods which are $15 a pack.
So, yeah, do the smart thing and get yourself a pod vape instead. Personally, as of right now – so 2023 – I'd recommend the Vaporesso XROS 3 over nearly everything else right now. The damn thing is practically flawless, as you can see below.
Vaporesso XROS 3
The XROS 3 also has a 1000mAh battery capacity, making it perfect for on-the-go users who want to get the most out of their sessions without having to worry about recharging often. Plus, its ceramic and mesh coils provide great flavor for a truly enjoyable vape experience.
Pros:
Premium design

Comfortable size and weight

Excellent build quality

Runs Nic Salts & standard juice

Delivers top-notch flavor with both pods

Awesome MTL vape

Excellent coil lifespan
VIEW LATEST DEALS
Drake Equation
Co-founder and Editor of VapeBeat. I make the words.