What's The Best RELX Vape? A Guide For New Users…
RELX is taking the vaping world by storm, picking up new customers left and right. But what is the best RELX vape you can buy? Here's what you need to know…
---
---
RELX saw what JUUL was doing and then essentially set out to do it better. RELX vapes are fast becoming one of the top choices for smokers looking to quit with vapes. And after testing all of RELX's current vapes, I can see why.
With JUUL, there are too many compromises – the device itself sucks, the battery life is terrible, and its JUULpods cost too much money.
RELX basically solves all of these issues; its pods are relatively inexpensive, its vapes have great battery life, and it is relatively inexpensive to run which is actually what new vapers want: value for money and simplicity.
---
Best RELX Vapes To Buy
RELX Artisan Device
The RELX Artisan is a vaping device that masterfully combines elegance with functionality. Its minimalist design features a slim, lightweight frame made of zinc alloy, making it ultra-portable and comfortable to hold.
The device is finished in a range of colors, adorned only with an engraved RELX logo and a discreet 'Artisan' tag, speaking to its understated sophistication.
Despite its chic exterior, the Artisan is user-friendly. Simply insert a pod and puff away—no buttons, no fuss. The draw-activated mechanism does all the work for you, along with automatic temperature control to prevent unpleasant dry or burnt hits.
The performance is equally impressive. The RELXtech 2.0 pods, featuring organic cotton wicks and tea fiber coils, deliver a balanced, flavorful vape. The airflow is just right, allowing for dense, satisfying clouds without overpowering you. Flavor comes through immaculately, reinforcing the device's premium status.
Color / Styles
Hammered Steel: Designed for those who appreciate the fine details, Hammered Steel offers a tactile experience that's a feast for both the eyes and the hands.
Black Wave: Perfect for users who prefer a sleek and sophisticated look, Black Wave combines elegant curves with a dark palette for a timeless appeal.
Bright Mandarin: For the bold and the expressive, Bright Mandarin infuses a splash of color into your vaping experience, ensuring you stand out from the crowd.
---
RELX Infinity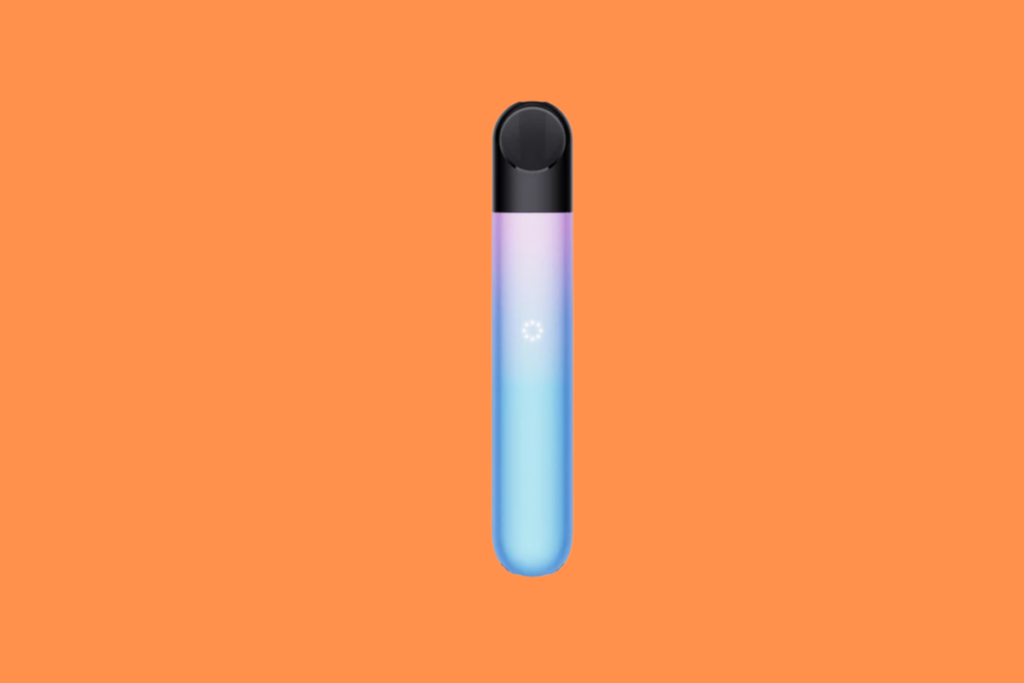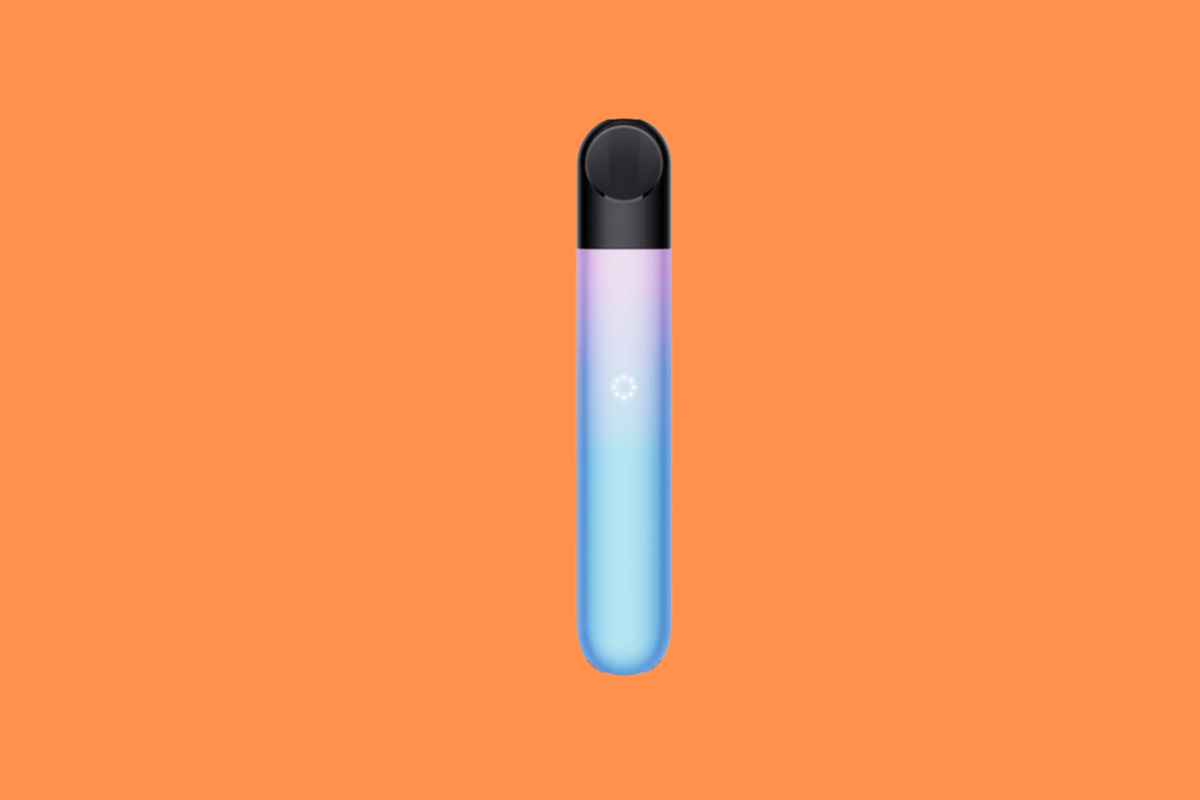 The RELX Infinity is the "flagship" product in RELX's current range of vape products. It has the best features, the nicest design, and the best overall flavor and performance in my opinion.
From a design perspective, RELX really hit it out the park with this one – it even won a REDDOT design award for it in 2020. The RELX Infinity doesn't have any buttons, is breath-activated, and it features the company's best flavor and draw technology.
You have built in support for fast-charge, so you can quickly top it up in no time, a leak-resistant design, and a beautifully design mouthpiece that sits perfectly on your lips.
With battery life, the RELX Infinity runs a 380mAh battery and that usually lasts most of the day with normal usage. I didn't have any issues with battery life when I tested it out – it is as good as the UWELL Caliburn G.
If you want to up its battery performance, however, you can buy the separate Infinity Charging Case and that will give you round-the-clock battery life.
This portable charging case not only looks good but has a 1500mAh battery inside it, so you can get around five full top-ups from it while you're on the go. If you plan on using the RELX Infinity for the long haul, I would definitely recommend you get the Infinity Charger Case.
The RELX Infinity does not come with any RELX pods. This device is designed for people that have already used RELX – or know what flavors they want. This means, when you buy the RELX Infinity, you have to buy the RELX pods separately.
---
RELX Essential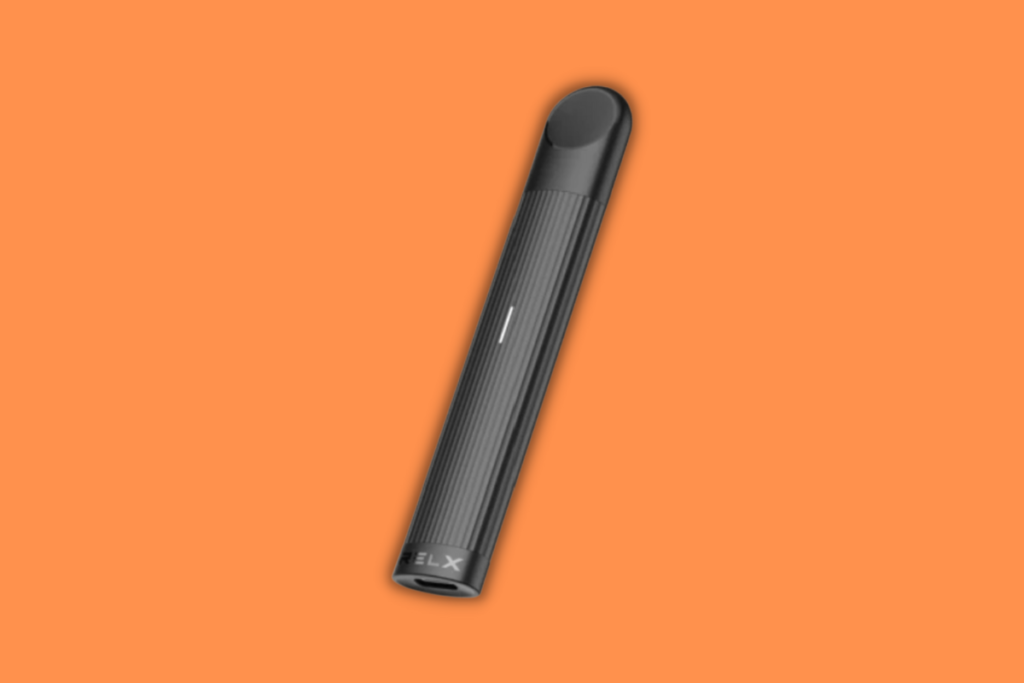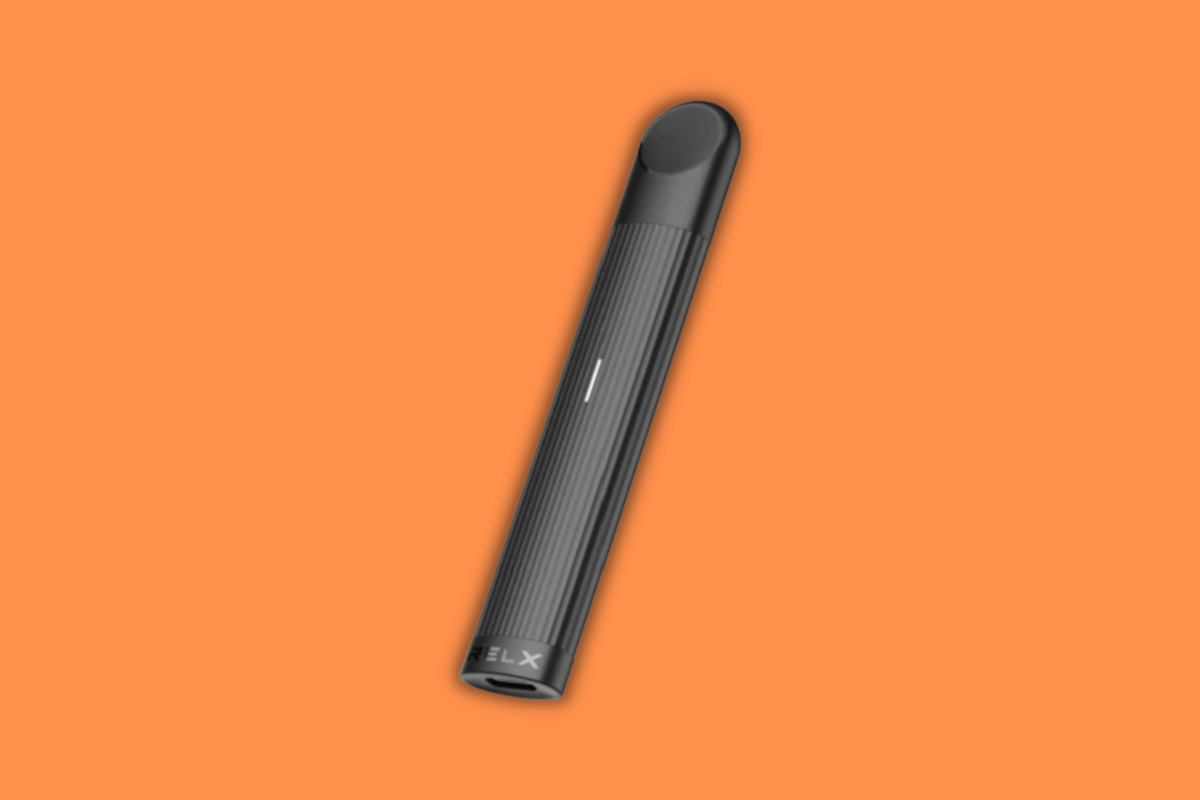 The RELX Essential is a slightly less feature-packed version of the Infinity. It is still a great vape for most beginner users, but it does lack some of the finesse of the Infinity.
The RELX Essential is very simple to use, however, just like its sibling. You insert a RELX pod and start vaping – that is literally it. The RELX Essential runs on the same RELX Pod Pro pods as the Infinity.
The coils inside the RELX Essential's pods are 1.2ohms which means it is a MTL vape device, so it pulls just like a cigarette. The flavor and vapor production is great, it is all very consistent. And the RELX pods taste great, way better than JUUL or VUSE's pods.
The Essential by RELX is cheaper to buy than the Infinity but, as noted above, you're not getting quite the same performance and battery life. And the RELX Essential is not compatible with the Infinity Charging Case either.
The RELX Essential is available in the following colors: Black, White, Blue, red, Neon Purple, and Green.
RELX Classic Starter Kit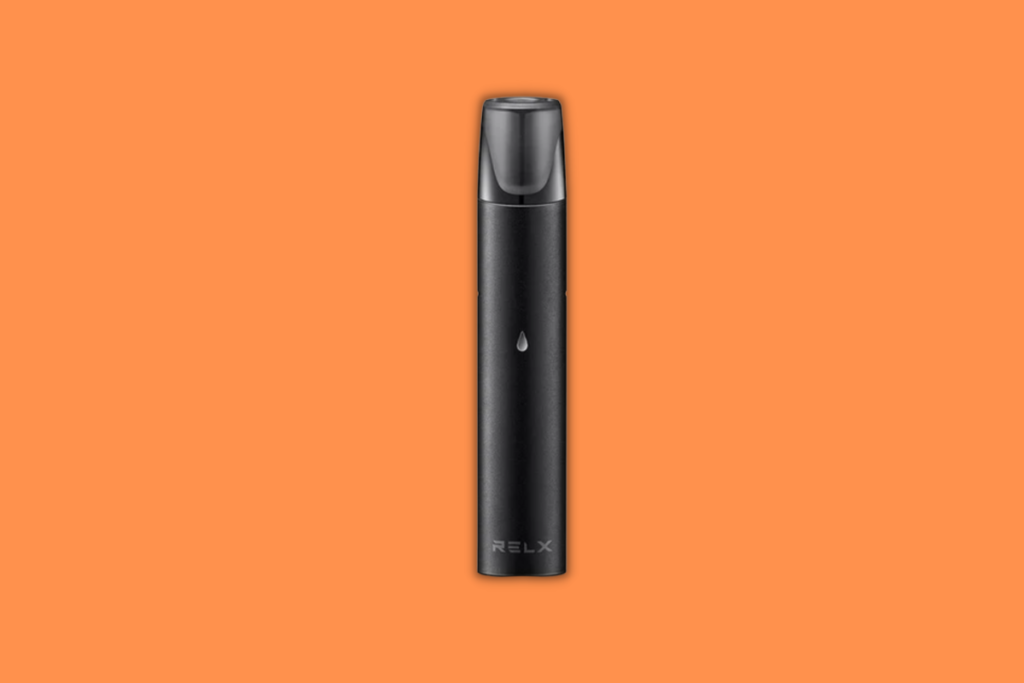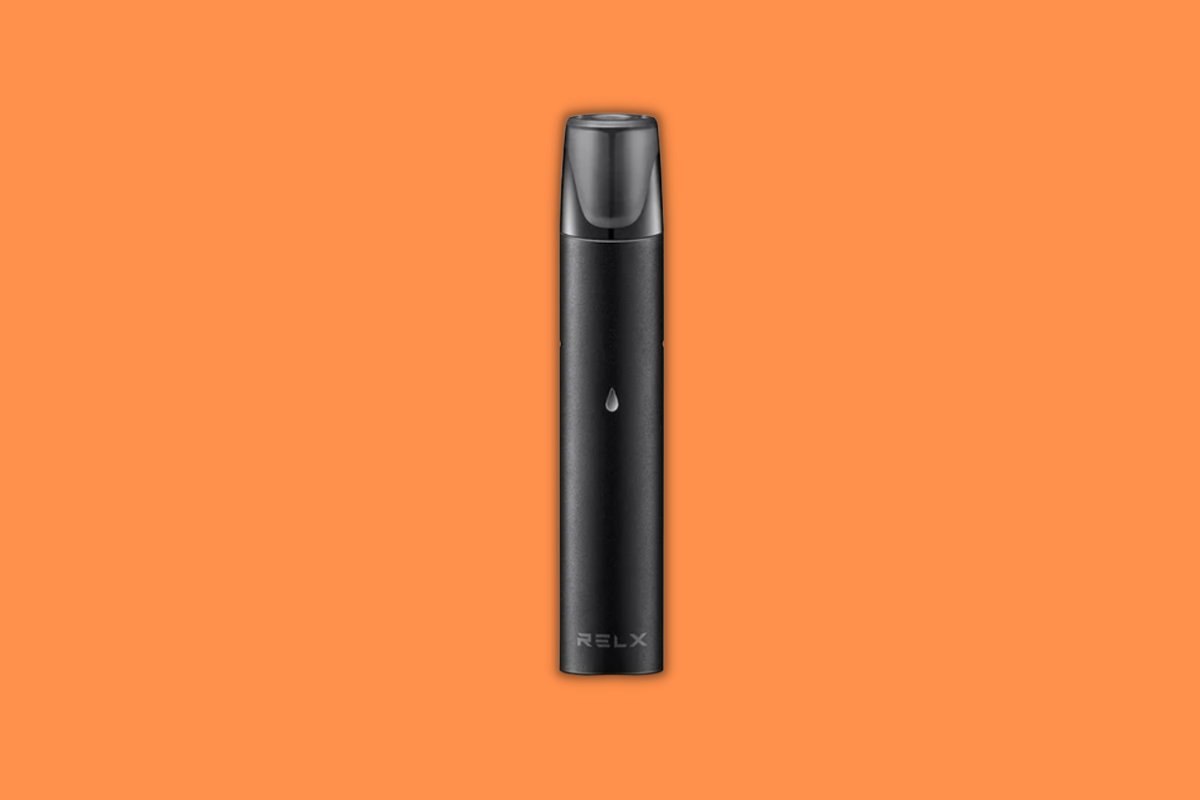 UPDATE: This RELX vape has now been discontinued; the RELX Essential takes over as RELX's entry-level, budget option.
The RELX Classic Starter Kit is the most basic vape device that RELX makes, it runs on RELX pods (not RELX Pod Pro pods) but in practice it works much the same as the Infinity and the Essential.
There are no buttons, the device is breath-activated, and it is, once again, very portable. RELX designed its vapes to be ultra-portable so that they can be carried easily anywhere, just like a pack of smokes.
The RELX Classic Starter Kit is, again, an MTL vape, which basically means when you take a drag on it, it feels like a cigarette – you don't get massive plumes of clouds like you do with a sub-ohm tank.
The RELX Classic Starter Kit is one of the more expensive kits you can get from RELX but this is because it comes with a RELX pod; the other two RELX vapes do not – you have to buy the pods separately.
Battery life, again, is decent enough. If you're a heavy user, you might have to top it up during the day if you plan on going out in the evening. With normal usage, however, its more than adequate (and about triple the length of JUUL's poor battery life).
RELX Pod Pro vs RELX Pods
RELX Pod Pro
The Infinity, Essential and Artisan run on RELX Pod Pro pods. These contain 1.9ml of nic salts vape juice. You have one strength option with the RELX Pod Pro pods – 18MG nic salts. This should be more than enough for new vapers that are looking to get off of cigarettes.
RELX Pod Pro Flavors
Taro Scoop
Green Grape
Jasmine Longjing Tea
Passion Fruit
Strawberry Mango
Precious Plum
Green Melon
Lychee Ice
Lemon Zest
Fresh Red
Ludou Ice
Tangy Purple
Dark Sparkle
Raspy Ruby
Orchard Rounds
Classic Tobacco
Menthol Plus
RELX Pods
The RELX Essential runs on RELX pods. Again, you have one nicotine strength option, 18MG nic salts, and a selection of flavors. Each RELX pod holds 2ml of vape juice and the packs come with three pods each.
That equates to around 650 puffs per pod.
If you're on a budget, you'll be better off going with the RELX Pods and the RELX Essential – it is cheaper to run than the RELX Pod Pro pods.
RELX Pod Flavors
Fresh Red
Blue Gems
Heisenberry
Hawaiian Sunshine
Strawberry Burst
Menthol Xtra
Zesty Menthol
Ruby Zest
Classic Tobacco
Which RELX Vape is The Best?
This is a tough call to me, so rather than just suggest one I'm going to present a few different types of user scenarios. Have a look at them and go with the one that best describes what you're looking for.
Me personally? I like the RELX Infinity best.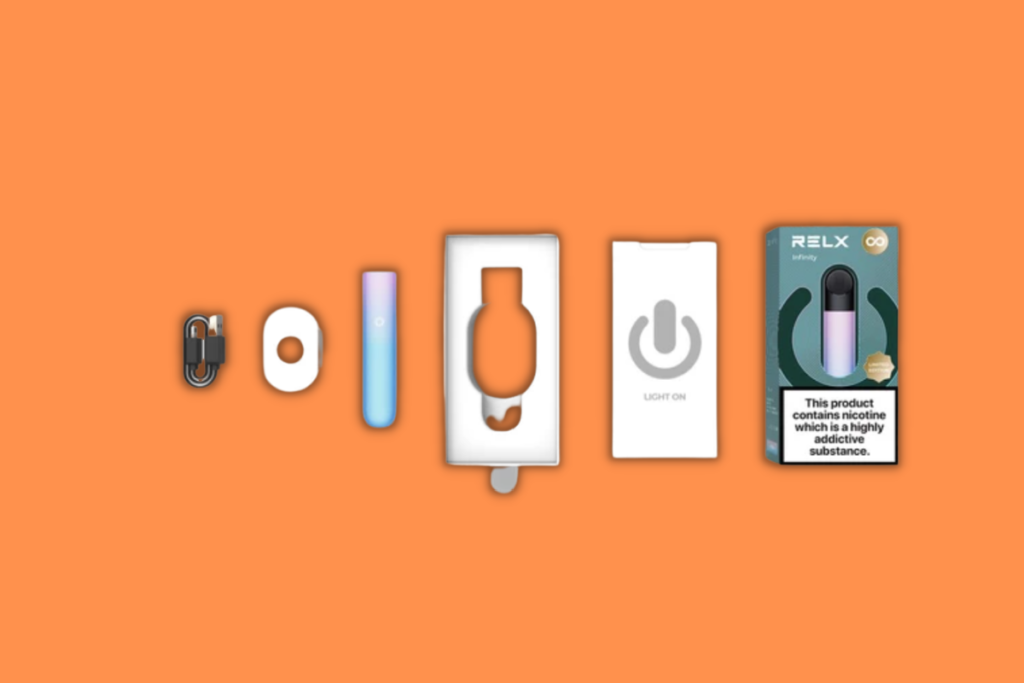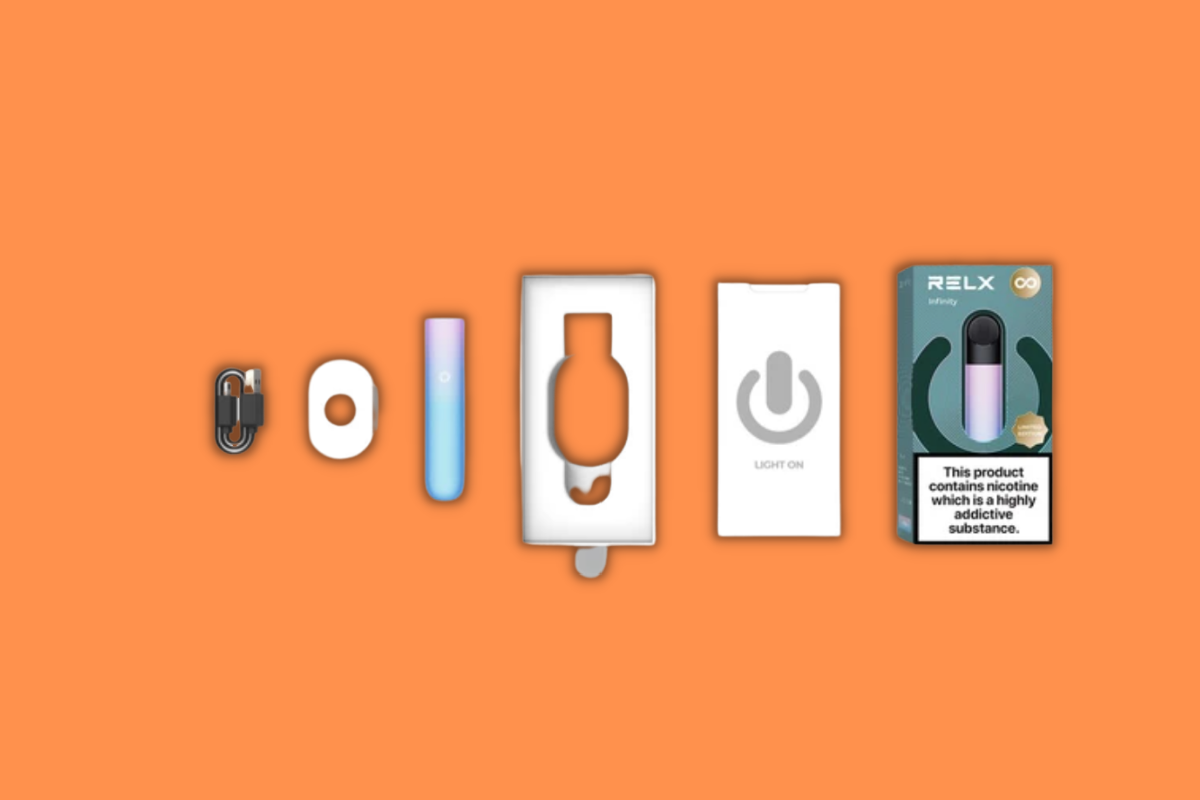 And, yes, I did pony up the extra money for the Infinity Charging Case. I like not having to worry about battery life, so if you're the same I'd suggest you get one too.