Rocking a JUUL? Having issues? You're not alone! In this article, we're detailing ALL of the most common JUUL problems
---
JUUL is stealing ALL the headlines right now, and usually for all the wrong reasons. This super-simple vape device (compared to standard vape tanks) is now INSANELY popular and has propelled JUUL Labs to unprecedented heights in the vape space.
The profits are rolling in, alongside a fair few lawsuits, and JUUL is now in the process of expanding its reach outside of America and into the UK and Europe.
But JUUL isn't without its problems. During the past 12 months or so, there have been plenty of issues reported with the device. This is why we ALWAYS recommend those that are after a similar vape to JUUL to go with a cheaper, refillable pod vape (like the JUUL alternatives listed below).
They're cheaper to run, you can use whatever juice you like in them, and the battery life is 1000 times better (JUUL's battery life is truly awful). The team's current favorites are listed below:
The #1 Option For Flavor
Freemax Autopod50 Pod Mod
$56.95 Inc. FREE SHIPPING
Fully compatible with Freemax's AX2 coils, the Freemax Autopod50 is yet another gem from the company that basically invented mesh coils. This pod is perfectly sized, made from zinc-alloy, so it looks and feels great, and it delivers incredible flavor with all-day-long battery life. It's slightly pricey, but that's what happens when you have market-leading flavor production…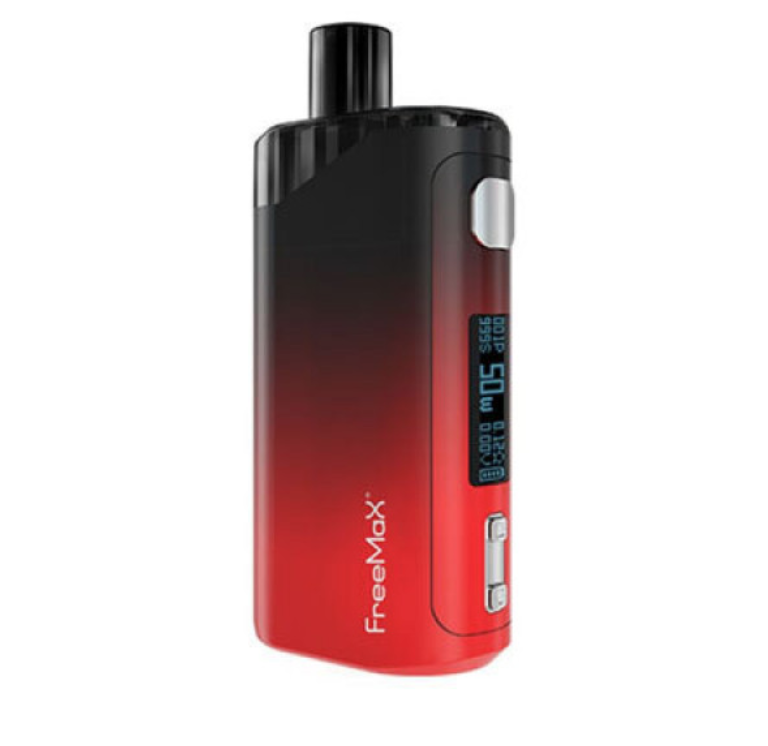 An Absolute POWER HOUSE....
Smok RPM160 Pod Mod
$38.95 Inc. FREE SHIPPING
Like the SMOK Alike, the Smok RPM160 Pod Mod is again another hybrid pod vape device, pulling aspects of pod vapes and vape mods into one seamless device. You have 120W of power under the hood, a gorgeously designed chassis, and SMOK's brand new IQ-160 chipset which brings an array of vaping modes into play. If you want a fancy pod mod that behaves and performs like an actual vape mod, the Smok RPM160 Pod Mod is 100% worth a look.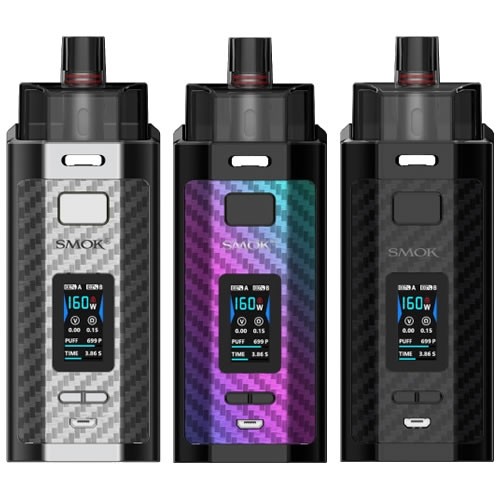 Killer Flavor. Epic Coils. Massive Battery Life
VooPoo Drag X Pod Mod
$39.99 Inc. FREE SHIPPING
The original VooPoo Drag vape mod was something of a game-changer. Keen to reinvent the wheel again, VooPoo has returned with the VooPoo Drag X pod vape – and this thing is brilliant. It will run both Nic Salts and High VG vape juice, it has a HUGE battery life, and the coils last for weeks at a time. As pod vapes go, the Drag X is damn-near perfect.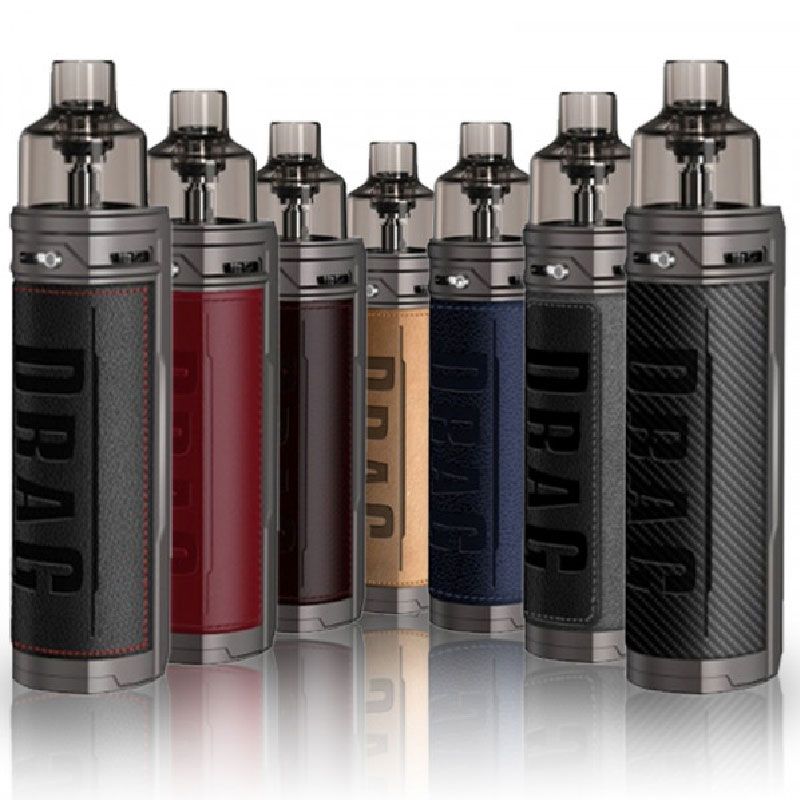 The "New" UWELL Caliburn
Freemax Maxpod Kit Pod Mod Starter Kit
The FDA killed the UWELL Caliburn. And that sucks because that was a truly great device. There are now great alternatives, though, and the Freemax Maxpod Kit Pod Mod is our current #1 favorite option for a small, all-in-one vape device. This is a straight-up MTL pod, just like the Caliburn. You get killer flavor, as you'd expect from Freemax, and, unlike the Caliburn, the Freemax Maxpod has awesome battery life too. If you're looking for a Caliburn alternative, this is the one you want to go for…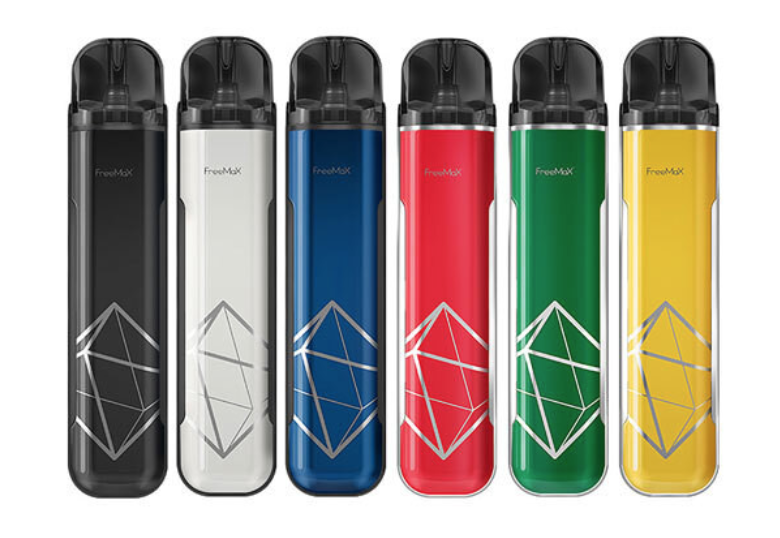 Slick Design. Massive Flavor. Great Value
VooPoo Vinci
$32.95 Inc. FREE SHIPPING
The VooPoo Vinci will hold 5.5ml of vape juice; that's about as big as it gets when you're talking about pod vapes. Inside, you have a huge 1500mAh battery and support for both 0.3ohm and 0.8ohm coils – ideal for flavor and cloud-chasing. Everything is powered along by VooPoo's GENE pod chip and 40W of power. If you want box mod performance, the Vinci comes highly recommended.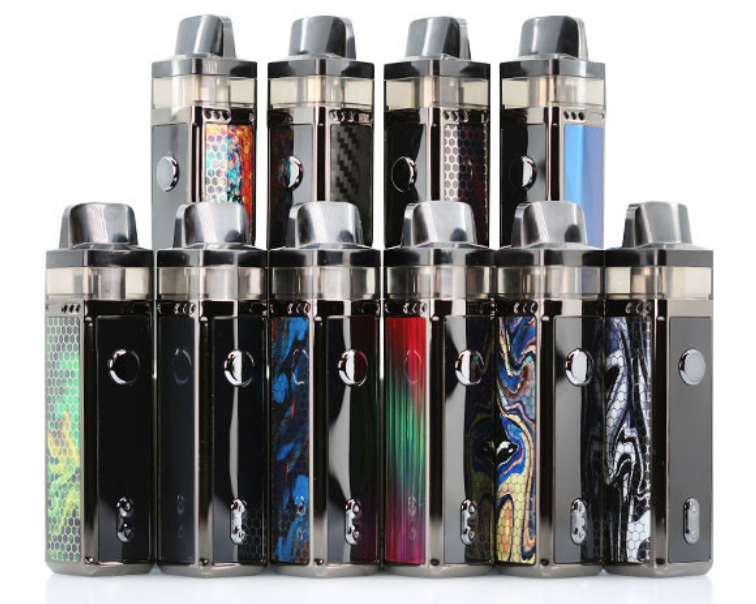 You should not be using JUUL, basically, if you want to have an enjoyable vaping experience.
And the reasons for this are fairly simple. The most significant JUUL problems are detailed below. I've also included fixes where available.
I'll be updating this article as we find and discover more JUUL problems, but for now, these are the most common JUUL issues affecting users.
JUUL Problems – All The Ones To Watch Out For…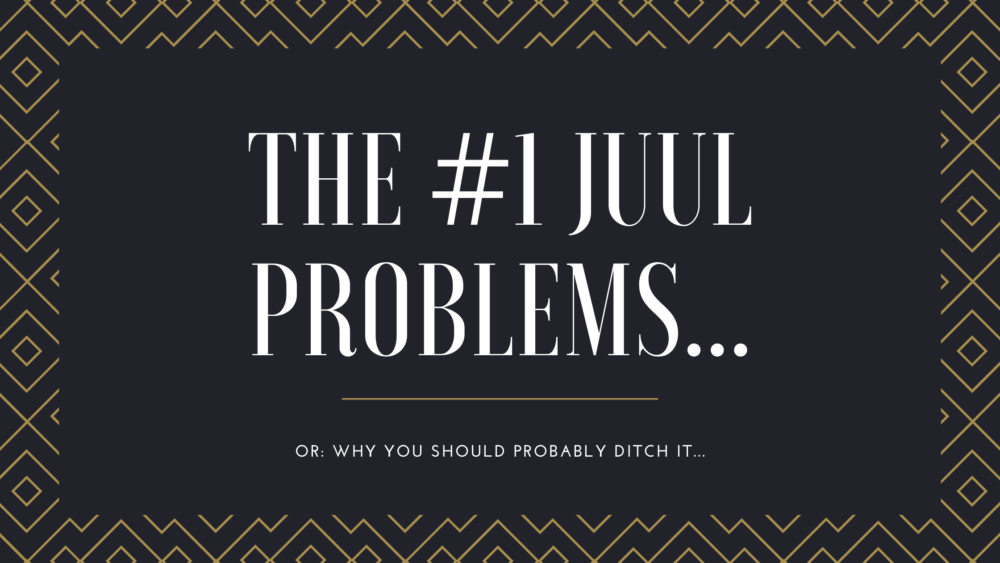 1) JUUL Battery Life – Yep, It Really Does Suck
This problem is a BIG one, and it is 100% unsolvable, as it is a problem with the design of JUUL – and it's not something you can change.
The JUUL is a tiny device, that's kind of its USP. But this creates problems when it comes to battery life.
Small batteries mean small battery life, and the JUUL is no exception to this universal rule. With heavy usage, you're looking at a few hours max. For this reason, you'll want to invest in a portable JUUL charger. This is a must.
With moderate to little usage, you could probably stretch it out over a full day, but that is very rare in my experience. The best option to solve this is to get yourself a spare JUUL battery pack, so you can carry a fully charged unit with you at all times.
Alternatively, you could go with something like the FreeMax AutoPod instead. It's a pen-style pod system, just with far superior battery life and it is also 100% refillable which makes it WAY cheaper to run than the JUUL.
Another good, vape pen-style option would be the Max Pod.
Simple Solution For Now: If you're really struggling with JUUL battery life, and you want to keep using JUUL, you might want to pick up a spare JUUL battery or get yourself a portable JUUL charger like the Fuma J-Box.
---
2) JUUL Pods Taste Burnt?
A LOT of JUUL users report that they get a burnt taste when vaping on a new (or old) JUUL pod.
There could be a couple of reasons for this: 1) you're pulling too hard and taxing the coil too heavily; or 2) your JUUL is dirty and needs cleaning, as gunk can muck up the connection (literally).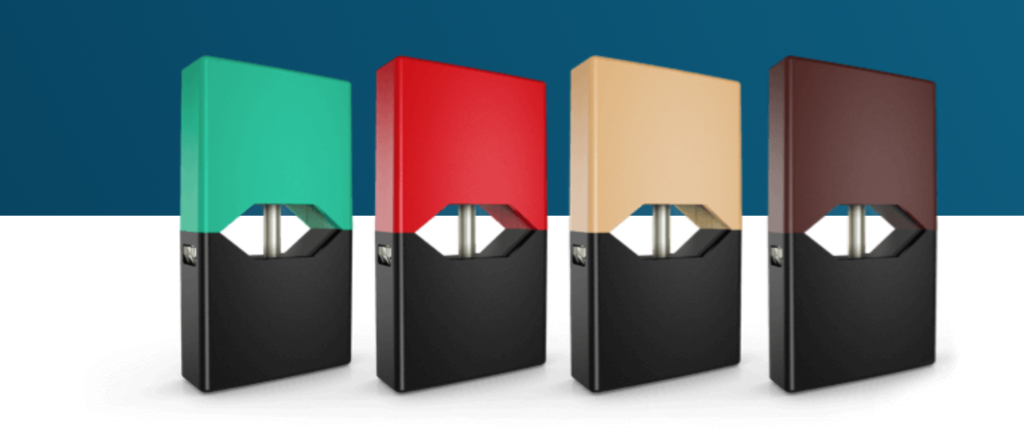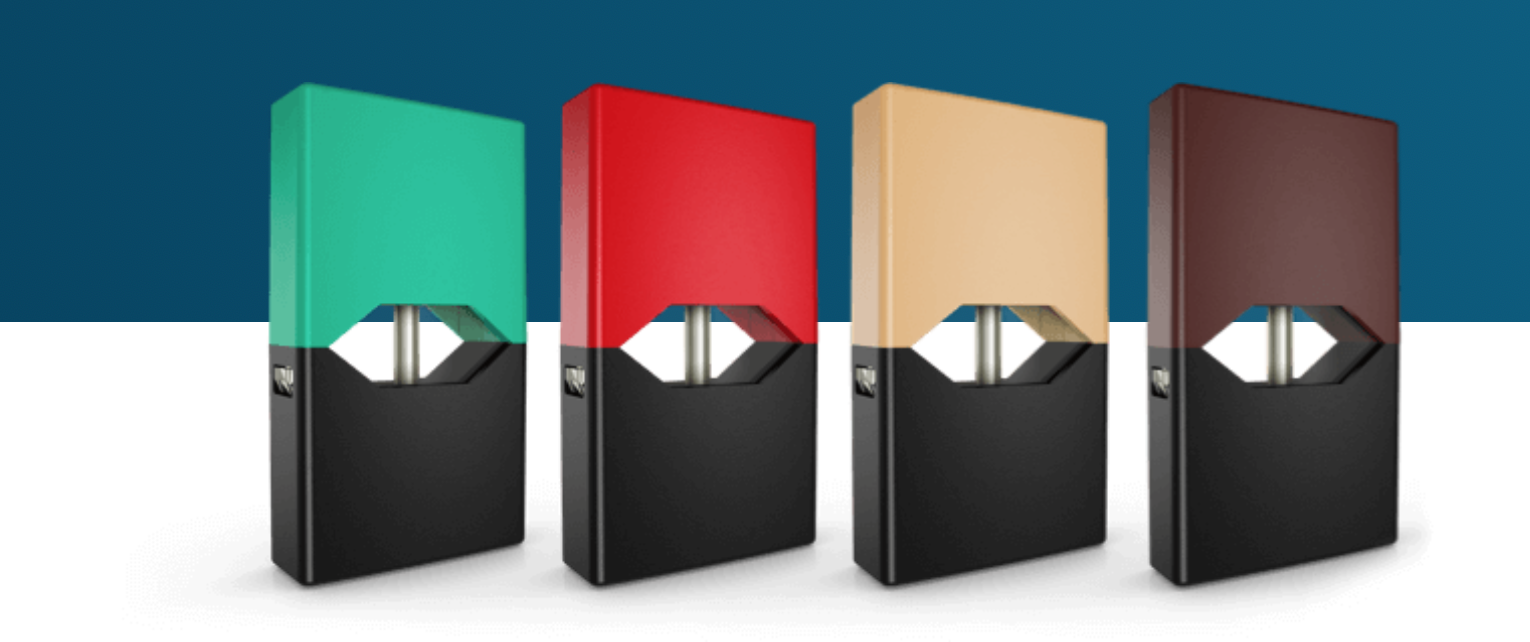 Simple Solution: In order to clean your JUUL, simply remove the pod and take a Q-Tip and clean the inside until its all shiny and clean. This should solve the issue if the culprit was dirty connectors. However, if it still persists, and you've tried drawing on it more lightly, you might have a faulty device which is all too common. If this is the case, use your warranty and get JUUL to send you another one.
---
3) Too Easy To Lose
This is a problem I didn't envisage having but is something that KEEPS on happening! Because of its diminutive size, I end up losing my JUUL about three times a week.
Sometimes it's in the car, other times down the side of the sofa. Either way, it usually takes me a couple of hours to locate it. This isn't JUUL's fault, really. I just need to keep things more organized.
The JUUL 2 will apparently feature Bluetooth and connect to your smartphone. If this happens, there is the possibility of a "Find My JUUL" type feature similar to what you have on Android and iPhone.
---
4) JUUL Pods Don't Fit Properly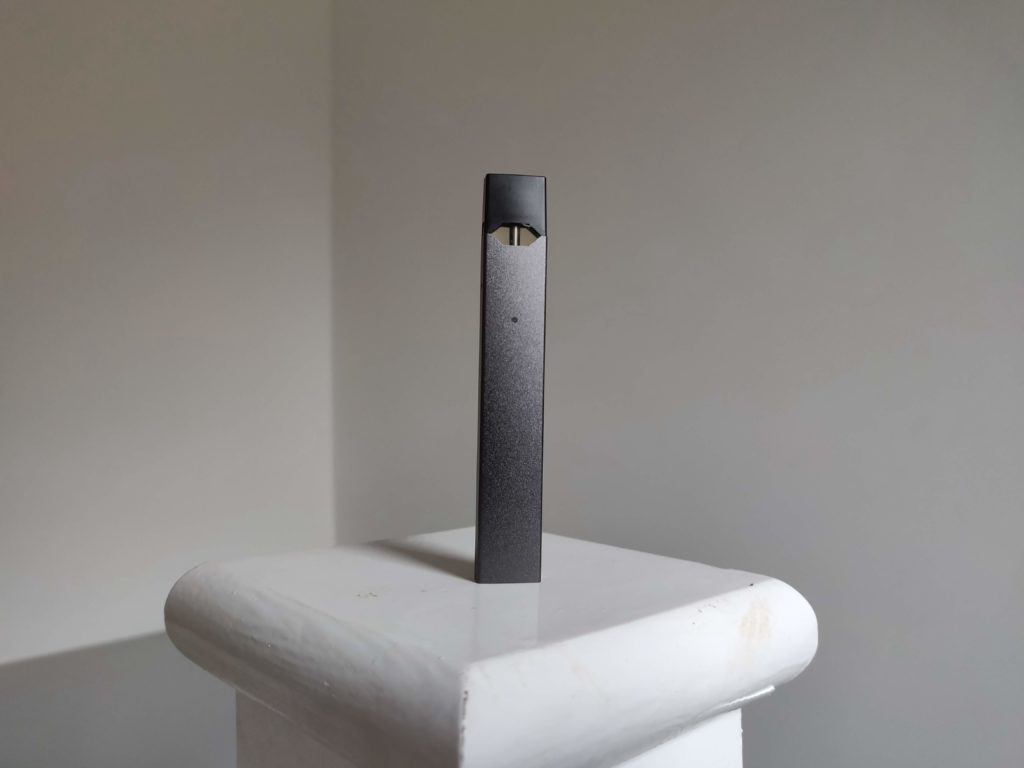 If you've found that JUUL pods just don't fit that well in your JUUL vape, you're not alone! Tons of people have experienced this – and it's likely down to wonky quality control on JUUL's part.
Simple Solution: Fortunately, there is a fix at hand, and it comes via DisgruntledGoatBoy on Reddit.
I have 2 Juuls. One of them is great, always hits well, pods fit firmly, etc. The other, however, was always a pain in the ass, and I really only used it if my other Juul was charging. Pods were always kinda "loose" in it, forcing me to have to always fiddle with it to get it to hit, remove/reinsert pod, etc. Plus it would frequently have issues charging because the pod wouldn't be detected. On top of all that, it just didn't hit as well as my other Juul…vapor would be thinner and less satisfying.

So, a few weeks ago a read a thread about someone else having similar issues, and someone recommended for that person to put his fingers over the transparent hexagon part of the pod, so I tried that….and it worked…kinda. The airflow was definitely tighter than I would like, but it was hitting more consistently at least…then I had an idea…

If the issues was airflow, I thought I'd try a more permanent fix; so I grabbed my trusty leatherman tool (any pair of needle-nose pliers will do). I removed the pod and use the pliers to "pinch" in the hollow end of the Juul where the pod goes. Not very much at all, just a small amount of pressure should do it — obviously you don't want to pinch it in so much that you can't get the pod back in.
After doing that the pods fit in much tighter and my Juul hits great every time, just like the other one…no longer a need to cover the pod with my fingers. The difference is night and day and it only took 3-seconds to fix.
---
5) JUUL Not Hitting Properly (Lacks Power)
If your JUUL isn't hitting properly it is likely down to poor connectivity between the JUUL pod and the battery.
This can be fixed, using the above-mentioned method, as it basically ensures a more secure and solid connection between the JUUL pod and the battery.
Simple Solution: Another method, which is a lot simpler, goes something like this: take out the JUUL pod, squeeze it, and then, if you can see bubbles, flick it until they're all gone. That should increase the potency of the draw.
I've included a video explanation via Stoners Cabin below in case any of you are visual learners!
---
6) JUULPods Are TOO Expensive
If you've been rocking a JUUL for any amount of time, you might have noticed that it is rather expensive to run.
JUUL pods are $15 a pack and they don't last long; around the same amount of time as a 20 pack of cigarettes. If you chain vape, this is not long at all – we're talking 200 puffs per pod!
This is why I always 100% recommend using a refillable pod system over the JUUL. It'll save you a mountain of money in the long run, provide a better performance, and give you more choice with respect to flavors.
By going the refillable pod route, you can buy your own nic salts vape juice and save a fortune over the coming weeks and months.