PMTA Vape Sale: The Biggest Vape Juice Sale EVER…
By Drake Equation • Updated: 09/01/20 • 3 min read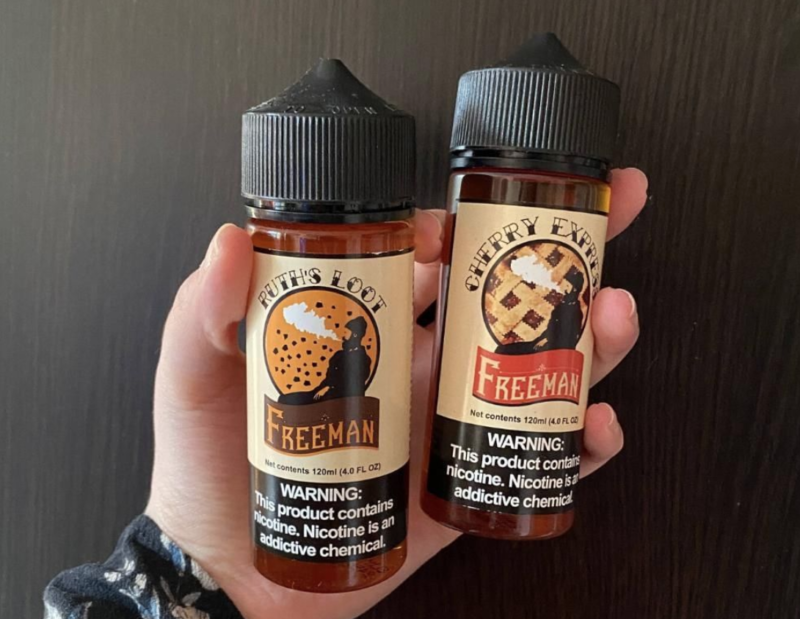 The PMTA is coming, so you need to stock up on vape juice – fortunately, we've got you covered with the biggest vape juice sale online…
---
The PMTA is fast approaching. We have a vape juice store and, sadly, we will be getting affected by these new regulations which will, when all is said and done, likely kill hundreds of businesses and thousands of jobs.
It's not a great time to be an American.
For this reason, we're now running the biggest vape juice online sale we've ever done. In fact, I think it might just be the biggest online vape juice sale in history – where else could you buy 100 x 120ml bottles of vape juice in one go?
VapeBeat PMTA Vape Juice Online Sale (The Details)
OK, we have a basic sale promo code for people that haven't tried our juice yet; just go to the store, pick the vape juices you want, and when you reach checkout, use the code PMTA20 – that'll get you 20% off your order.
But There's Another, Bigger Online Vape Juice Sale…
If you've used our vape juice before, and you have a few favorite flavors, you can use the following codes to buy them in bulk – and when I say "bulk" I really do mean BULK.
With codes below, you can 30 bottles of 120ML vape juice with a massive 80% discount applied, and that should be more than enough to get you through the remainder of 2020 and most of 2021!
Here are the codes:

Pin
APPLY CODE AT CHECKOUT INSIDE VAPEBEAT STORE
How To Use The Vape Juice Discount Codes:
Go to The VapeBeat Juice Store
Select the vape juices you want – in this case, you'll want to pick 30 x 120ML bottles of vape juice
Add them all to your basket, then enter the code – x30
And, BOOM, your order is done!
How To Survive The PMTA
With the above vape juice discount code, you'll be covered for vape juice for the next 24 months (or thereabouts). Easily.
Thirty 120ml bottles of vape juice is A LOT…
Hell, I can eke out a 120ML bottle over a month or two – and I vape A LOT.
You also need to think about vape gear too; things like tanks and mods and pod vapes because 99.9% of what's available now will be gone come September 2020.
We're doing all we can to weather the storm, stocking up on the gear we love the most and getting in a ton of vape juice, so we're covered if things get really bad.
I suggest you do the same before it is too late – check our guides for the best vape products below:
Want to know more about the PMTA? You can check out Chris' excellent coverage of the incoming regulations in the following posts:
PMTA: What Does It Mean For You?
Vape Companies That Have Filed For PMTA
Drake Equation
Drake is the founder and editor of VapeBeat. He started the blog WAY back in 2015 when, upon quitting smoking, he struggled to find any useful information about vaping online. With a background in journalism and a newfound hobby on his hands, he set about creating VapeBeat – a blog all about making vaping simple to understand for new users.