UWELL's back with a successor to the brilliantly impressive UWELL Valyrian. It's called the UWELL Valyrian 2 and this is my FULL review…
---
UWELL Valyrian 2 Review – Quick Verdict (98%)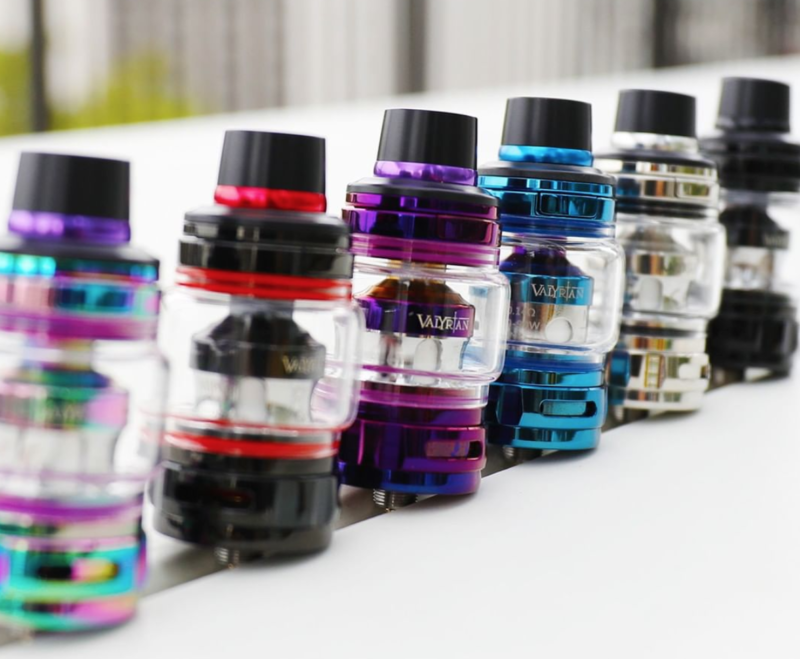 UWELL Valyrian 2 Pros:
Great-Looking Design
Insanely Good Mesh Coils
Incredible Flavor
Great Coil Head Options
100% Leak-Proof
Did I Mention The Flavor? It's BONKERS
The UWELL Valyrian 2, like its predecessor, is a phenomenal mesh coil vape tank that delivers enormous amounts of flavor from its expertly-engineered mesh coils. Topping the original was always going to be tough, but UWELL has smashed it out the park with the UWELL Valyrian 2 – it is one of the best vape tanks of the year bar none, especially when used in conjunction with one of this year's top-rated vape mods.
As far as mesh coil tanks go, it's easily one of the #1 best I have tested in 2019, next to the Sense Screen Tank and the Falcon King tank. The AFC is big on the UWELL Valyrian 2, much bigger than before, and in order to get the vape that I like I had to close it down past the half-way mark, as fully open simply was not to my tastes.
Other than that, the UWELL Valyrian 2 is a tour de force across the board. The coil heads are spectacular, lasting for weeks at a time, and delivering some of the best flavor and clouds I have ever experienced from a vape tank. Is the UWELL Valyrian 2 the best vape tank of 2019? Hard to say; competition is very solid at the moment. But it is certainly well inside the top 1% of them.
If you're in the market for a new mesh coil tank, and you liked the original UWELL Valyrian, the UWELL Valyrian 2 should be next on your list. For flavor and coil head performance it is utterly unmissable, especially with a price as low as $39.95 (w/ FREE shipping).
Full UWELL Valyrian 2 Review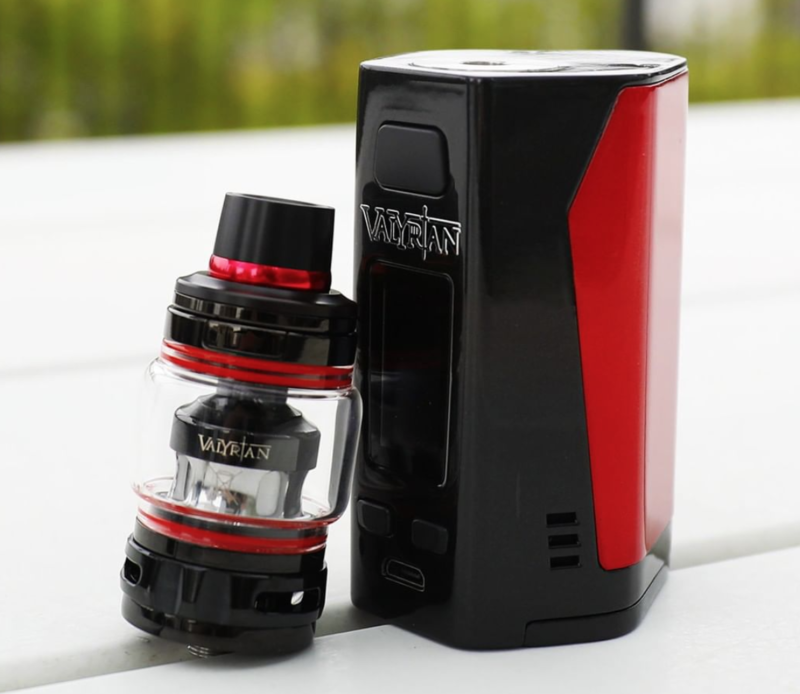 Design
To my eyes, the UWELL Valyrian 2 doesn't look all that different from the original Valyrian tank. It's a similar size, approximately, and it keeps in place UWELL's excellent pop-open-to-refill port on the top of the tank.
As per all modern mesh coil tanks, the UWELL Valyrian 2 comes with both bubble and standard glass. The UWELL Valyrian 2 can hold up to 6mm of E Juice, so, like it's predecessor, it is still very much on the large side!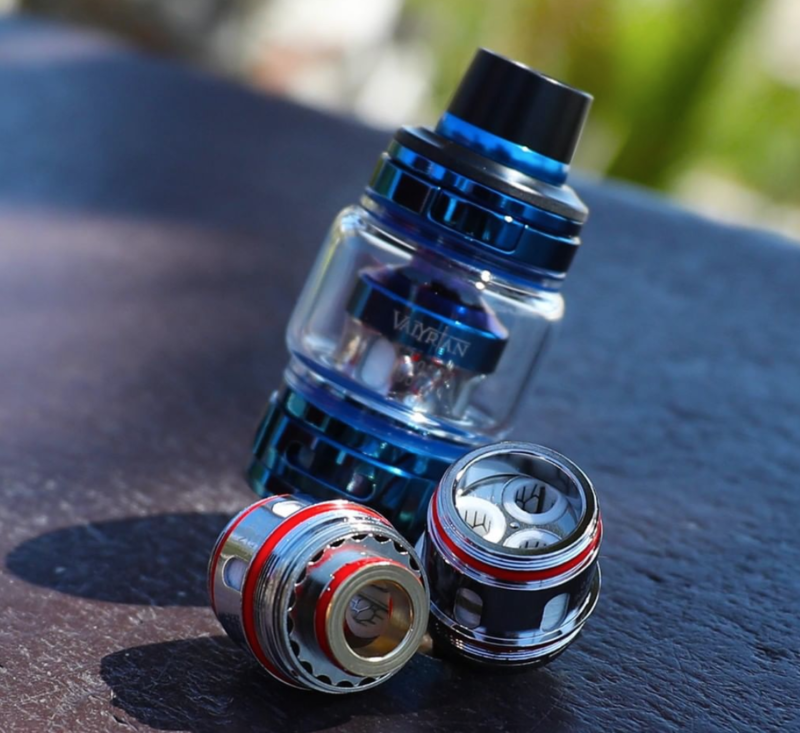 The AFC is located on the base of the tank, as before, and while it is perfectly simply to use, I did find that wide-open the airflow was just too much; it whistles as well. Dialling it down to just below half-way fixed the whistling and, for my tastes, provided an infinitely superior vape that was packed full of flavor.
The Valyrian 2 comes with two mesh coils, one of which is pre-installed. I've listed the specs for both below:
1×0.32ohm UN2 single mesh coil (installed)
1×0.14ohm UN2-2 dual mesh coil
In my time with the UWELL Valyrian 2 both coil heads performed great, kicking out a ton of flavor and lasting upwards of 12 days at a time – that's decent for a mesh coil tank. The flavor they produce, however, is the real star of the show.
I've been running Strawberry & Rice Pudding from the VapeBeat Store inside mine, and it has never tasted better. Keep in mind that I've probably vaped about 10 bottles of this stuff as well. And that should tell you everything you need to know about the mesh coils.
Coil Heads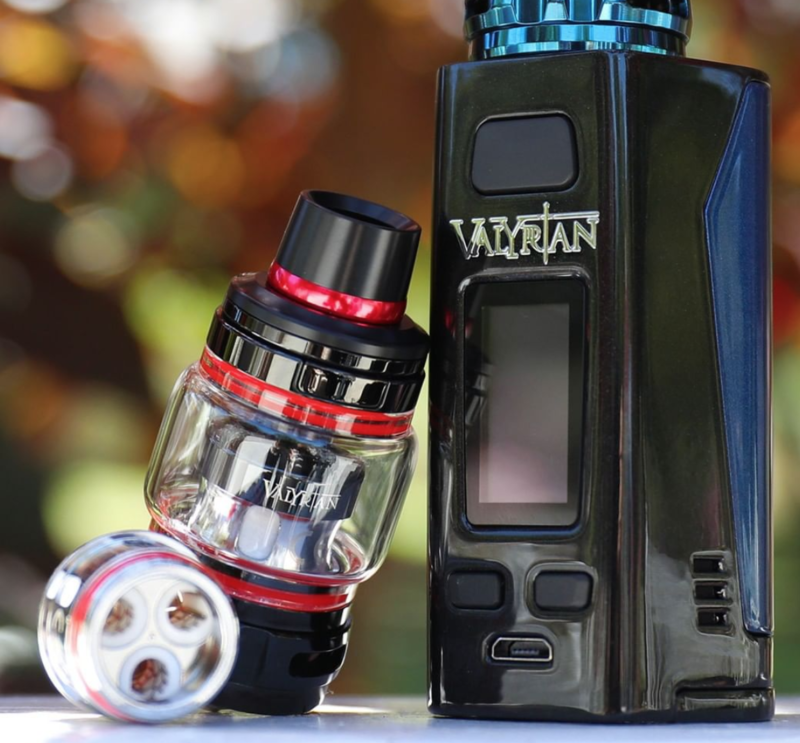 But I know y'all are suckers for details, so let's dig a little deeper. As noted above, you have two options for coil heads inside the UWELL Valyrian 2 – 1×0.32ohm UN2 single mesh coil (installed) & the 1×0.14ohm UN2-2 dual mesh coil.
But UWELL has released a total of four new mesh coil heads:
UN2 – 0.32ohm, single mesh 90-100W
UN2-2 – 0.14ohm, dual mesh 80-90W
UN2-3 – 0.16ohm, triple mesh 90-100W
0.15ohm Quad mesh coil 100-120W
I've only sampled the ones that the tank comes with, but I am awaiting an order for the triple and quad-mesh ones as we speak. Soon as they arrive, I'll update this review. As for overall coil head longevity, I've been getting around two solid weeks out of the two coils that come with the Valyrian 2
And during this time, the flavor is always on point. Only right towards the end of the coil's lifecycle does the flavor start to drop. If you use high-quality vape juice, however, you will get maximum results. Cheaper, low-quality vape juice has a habit of clogging up coils, so you should avoid it at all costs.
Performance & Flavor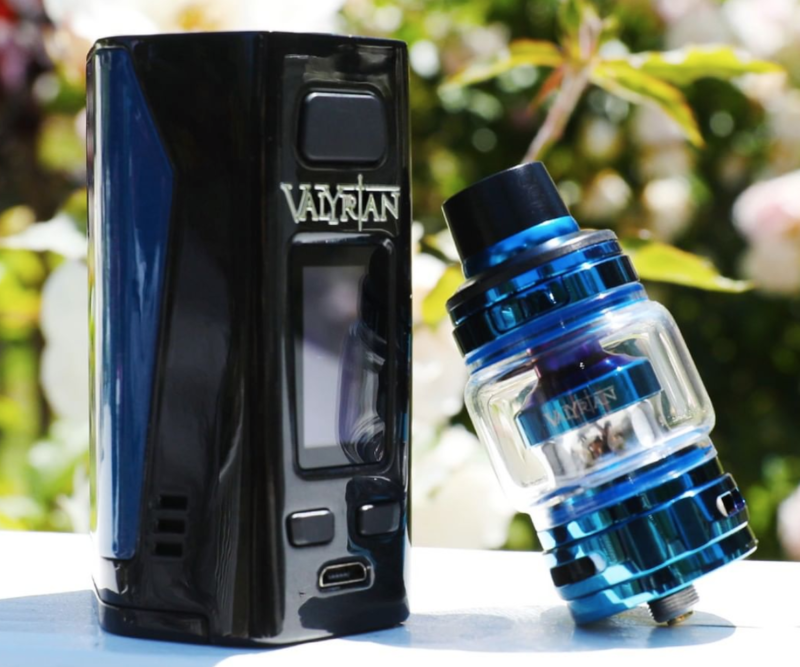 The UWELL Valyrian was one of my ALL-TIME favorite vape tanks. And I don't say this lightly, either. Back in 2017/18, it was the tank I recommended most to friends, family, and readers of VapeBeat. And the reason for this was simple: it was a brilliant vape tank.
Topping that was always going to be hard, but the UWELL Valyrian 2 has pulled it off. I prefer the look and feel of the newer tank and the new coils add in EVEN more flavor. And for me, this was all UWELL had to do to improve on its original recipe – add some new design tweaks, improve the coils, and watch them fly off the shelves.
The UWELL Valyrian 2 also has a new design feature. The base of the tank features a mechanism for sucking up errant vape juice that pools at the bottom of the tank. In theory, this helps with leaking. Does it work? Well, I've not had a single leak and there has been ZERO pooling of E Juice at the base of the tank. I guess it does!
Should You Buy The UWELL Valyrian 2?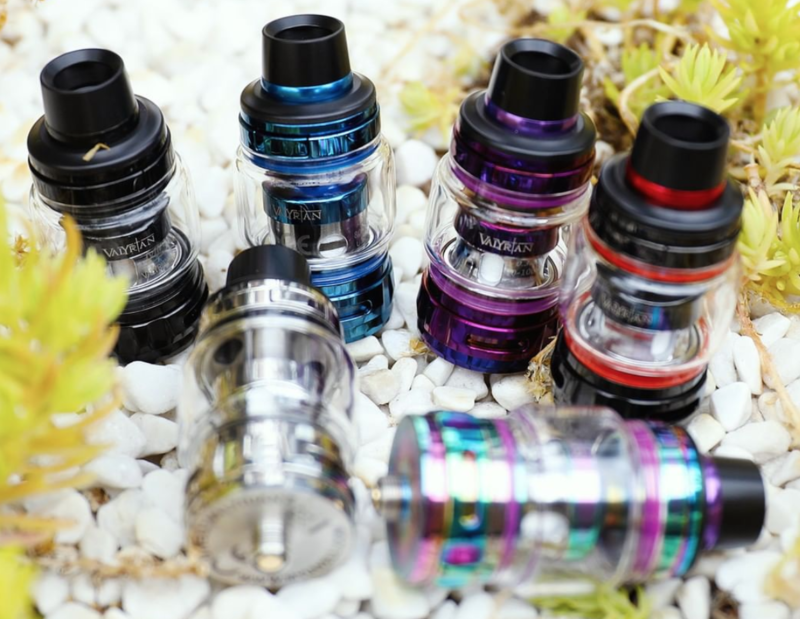 [maxbutton id="1″ url="https://vapebeat.com/recommends/uwell-valyrian-2″ ]
In a freakin' heartbeat! The UWELL Valyrian 2 has impressed me no-end. For flavor, it is incredible. Up there with the best tanks of 2019. The mesh coil heads are fantastic. And it vapes like a proper monster. The fit, finish, and mechanics of the tank are all spot on too.
The original UWELL Valyrian was an EPIC vape tank, but its successor – the Valyrian 2 – is a near-perfect mesh coil tank with little to no downsides. My only slight gripe is that I don't like the AFC fully open, but that is literally it for negatives. Everything else is utter perfection…
And for just $39.95 (FREE SHIPPING), you're getting plenty of value for money too!
Drake Equation
Co-founder and Editor of VapeBeat. I make the words.