Wondering what the most popular vape, best selling vape kits of the last 12 months are? Well, look no further – meet 2019's best-selling vape kits, according to overall sales figures and ratings…
This one kind of surprised me. I didn't mind the SMOK NOVO; it's an OK pod system, but I much prefer the SMOK RPM40, which is leagues better in almost every single way. I get why people like the NOVO though; it's small, compact, and is MTL.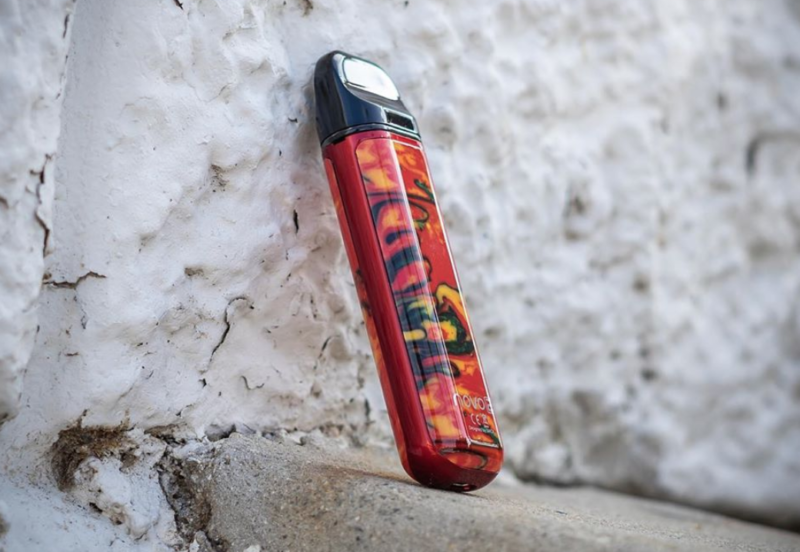 However, for me, if I were in the market for a small compact vape, I'd still be looking at either the UWELL Caliburn. For me, it is the best pen-style pod mod on the market. Even now, almost 12 months after its release, the Caliburn is still a mainstay in my pod lineup of vapes. I love the flavor I get from it and I love the way it draws. On top of this, its coils last for weeks at a time. And this, for me, is what a pod vape should be like…
---
The SMOK Mag Kit is a vape mod and mesh tank combo. It delivers plenty of power, 225W, and it looks suitably impressive. Add in a very good sub-ohm tank in the form of the SMOK TFV 12 Price, and you're looking at one hell of a combination, if flavor and big clouds are your thang.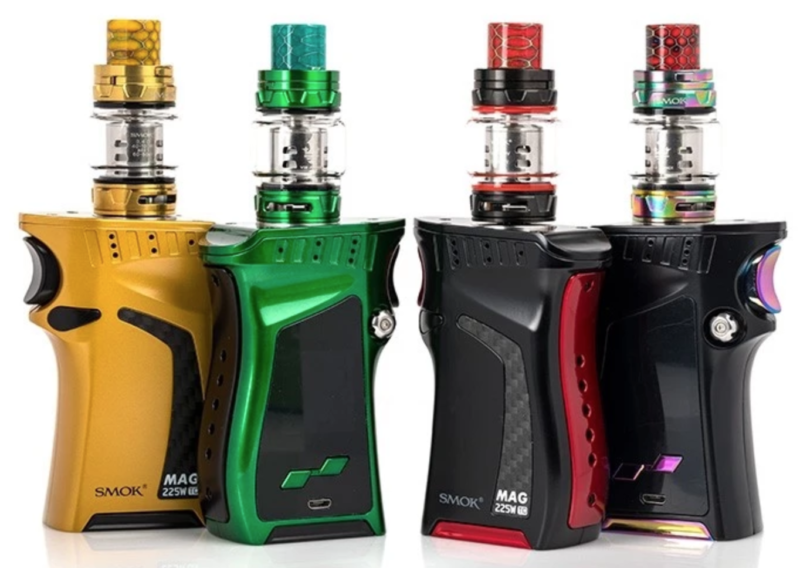 I did quite like the SMOK Mag kit when I tested it, but I prefer the VooPoo Drag Mini kit. The mod is better and the tank, while not perfect, is more than adequate for most users. If you want the best sub-ohm tank on the market, you'll want to be using the Falcon King Pro – nothing else comes close.
---
Another surprise, this one. Again, the VooPoo DRAG Nano isn't a bad product. It's just that there are so many better options out there – the VooPoo VINCI for one is a stellar pod system that is far better than the Drag Nano. Hell, I think I'd prefer a MiPod over this one; it delivers better flavor and the coils last longer.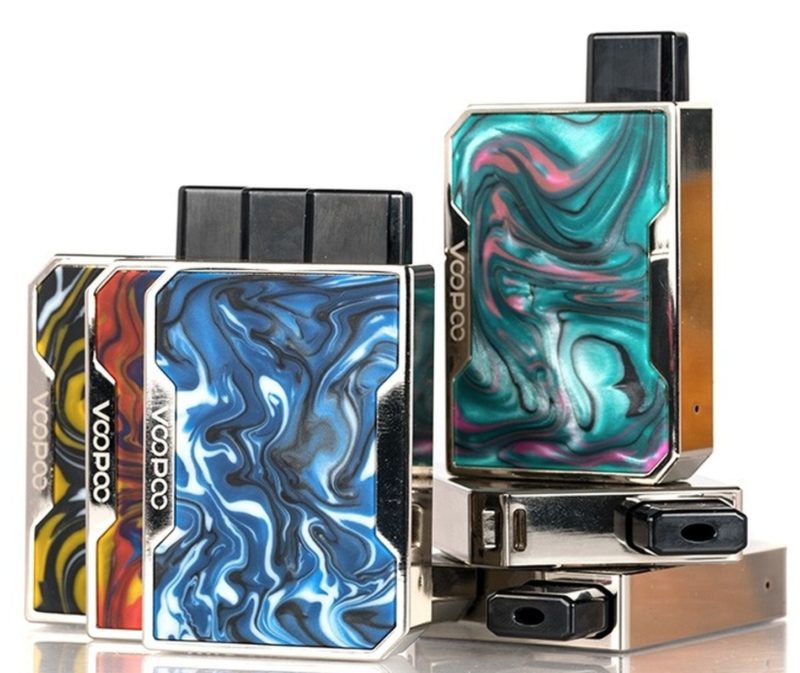 Consumers seem to really like this device, however, and I get that. Me personally, I demand more from my pod vapes. And the VooPoo Drag Nano just didn't do it for me when I tested it. My advice? Get the VooPoo VINCI pod system instead. It's MILES better.
---
The VooPoo Drag 2 was the long-awaited update to the VooPoo Drag, AKA one of the best vape mods ever created. Having such big shoes to fill was always going to be tricky, but VooPoo pretty much nailed it with the VooPoo Drag 2, revamping the design, adding in more power, and releasing it in kit form with an above-average mesh coil vape tank.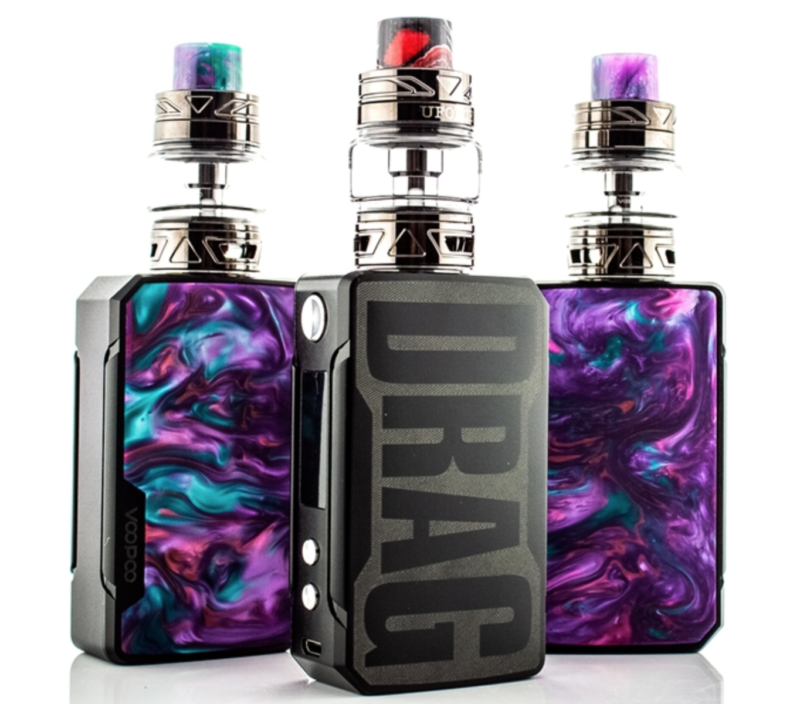 An ideal starter kit for anyone interested in sub-ohm vaping, the VooPoo Drag 2 Kit is well-priced, great-looking, and an all-round solid performer. The company's GENE chip is by far and away one of the best in the business, delivering performance-levels normally associated with $150+ vape mods. If you like value for money, the VooPoo Drag 2 Kit is a great option.
---
I'm not the biggest fan of the SMOK Infinix; I tested it a good while ago and felt it lacked a certain level of quality when it came to flavor. As pen vapes go, it's OK but you're far better off with something like the UWELL Caliburn which is cheaper, has better coils, and longer-lasting battery life.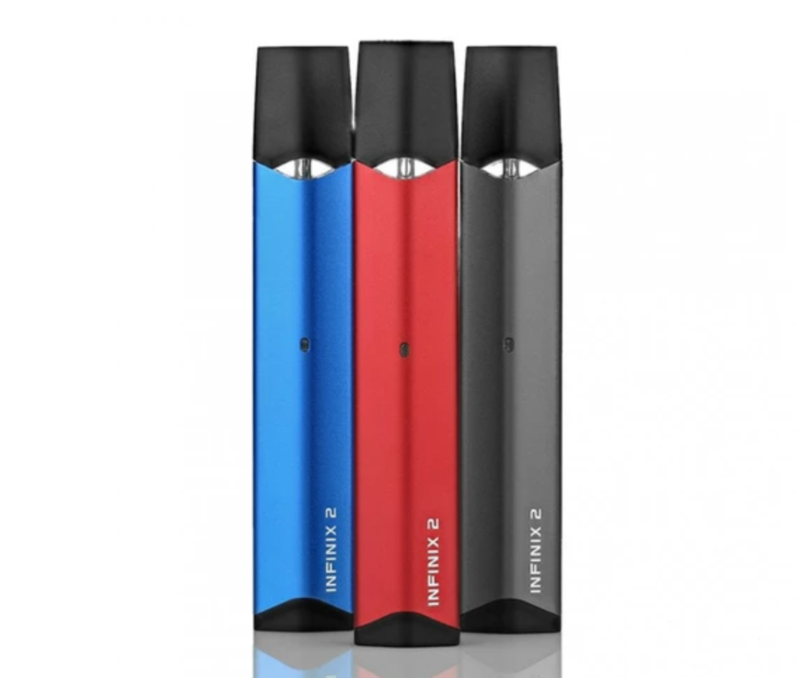 Designed for use with Nic Salts, the SMOK Infinix is a small, portable MTL pen vape that uses refillable pods. It looks great and is simple to use. If it weren't for the likes of the UWELL Caliburn or SMOK's very own SMOK RPM40, it'd probably have done more favorably in estimations. But them the breaks, unfortunately.
---
Out of all the vape mods that I own, I think GeekVape's AEGIS mods are my most used. I have three in total and I've been using them pretty much every day, interchangeably, for over 18 months now. They're small, lightweight, and insanely robust. And they work reliability over the long term.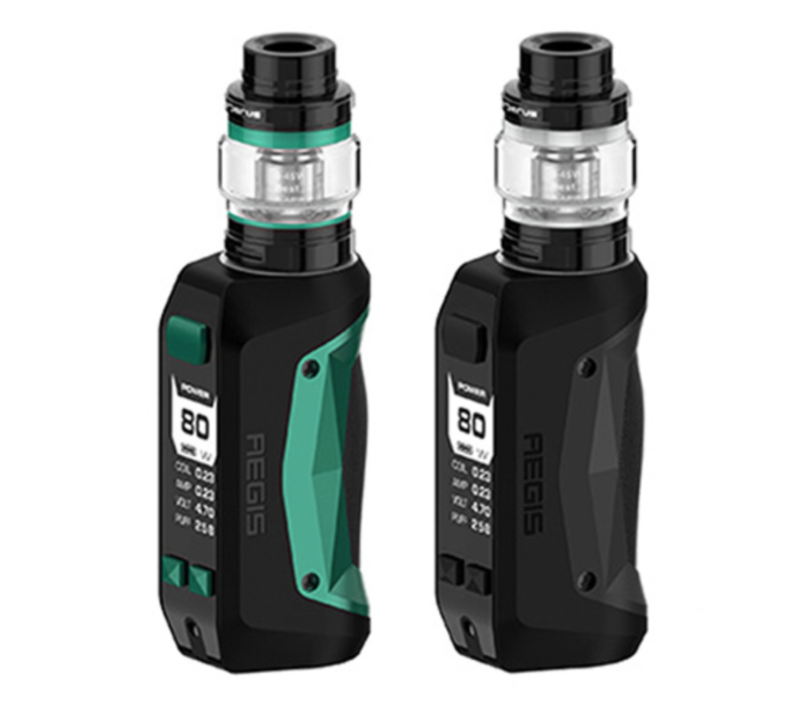 I've bought and used hundreds of vape mods, but none have had the lasting power of GeekVape's AEGIS line of mods. They're water and dustproof, they look like $100 mods, and they pack in plenty of useful features like TC vaping as well as market-leading safety. I love these mods, so if you're after something that's reliable and delivers excellent value for money, the GeekVape AEGIS Mini Kit should be high on your list.
---
If you want a fancy mod that has a touchscreen and features you can spend hours playing around with, the SMOK Species Kit could be right up your ally. It comes with SMOK's TFV8 Baby V2 mesh coil tank, which is great for clouds and flavors, and the entire package looks totally badass – especially in gold.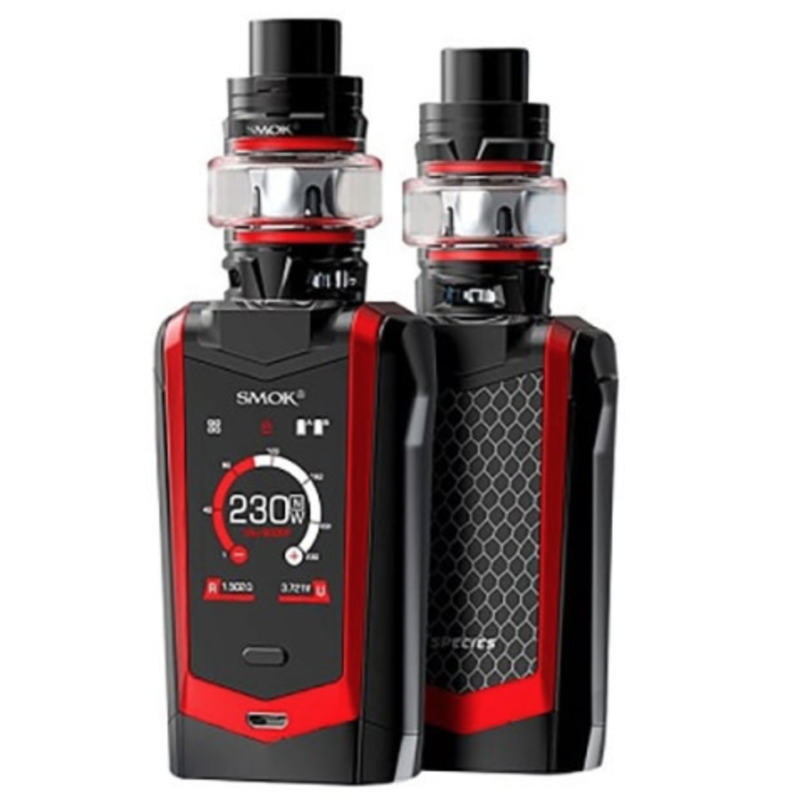 I'm not always the biggest SMOK advocate, but the SMOK Species Kit is a step in the right direction for the company. It's solidly built, it's priced exceeding well for what you're getting, and it comes with a reliable tank that is simple enough for inexperienced vapers to set up and use without any issues. The SMOK Species Kit is also jam-packed with features too, so you can really customize your vape.
---
The VooPoo DRAG Mini Kit, or more specifically the VooPoo DRAG Mini mod, is perhaps one of my favorite vape mods of all time. I've had mine for a good 18 months now, and I still use it every day. It runs on a massive internal battery, so there's no need for 18650s. Just plug it into the wall via USB, wait 40 minutes, and it will be 100% recharged.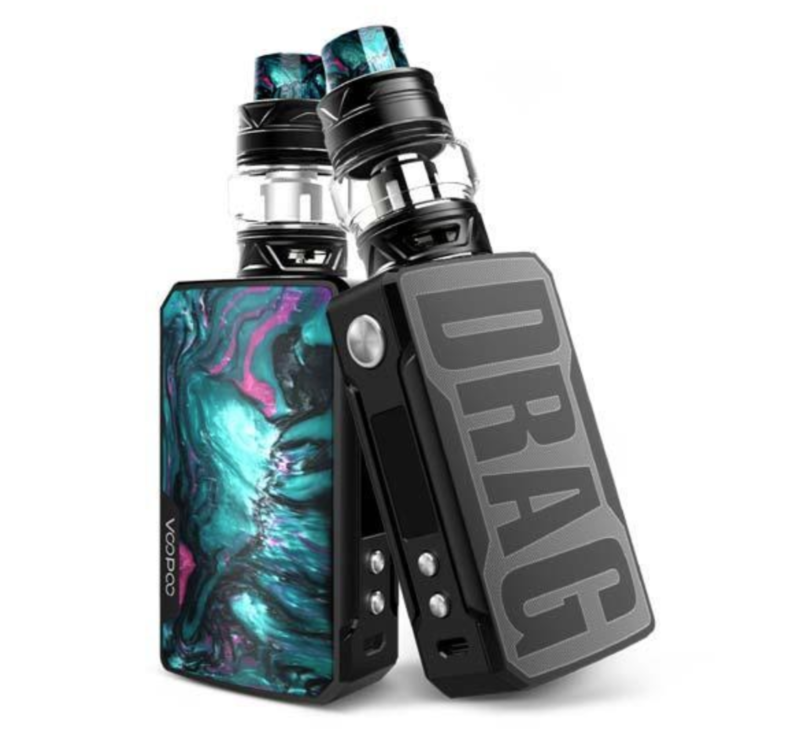 You have plenty of power, great overall design and finish, and it works brilliantly with all styles of tank – from performance sub-ohm tanks to low-power MTL tanks, like the Kayfun or Augvape Merlin Nano MTL RTA (my current #1 choice for MTL tanks). The look, feel, and fit and finish is all top-notch. I honestly could live without mine, so make sure you check this vape mod out.
---
As the name suggests, the UWELL Crown 4 Kit ships with UWELL's world-beating Crown 4 sub-ohm tank. This is a good thing, especially if you like flavor because not much else can compete with the Crown 4 in that regard. What makes this kit so attractive, however, is that you're getting a stunning box mod thrown in for good measure.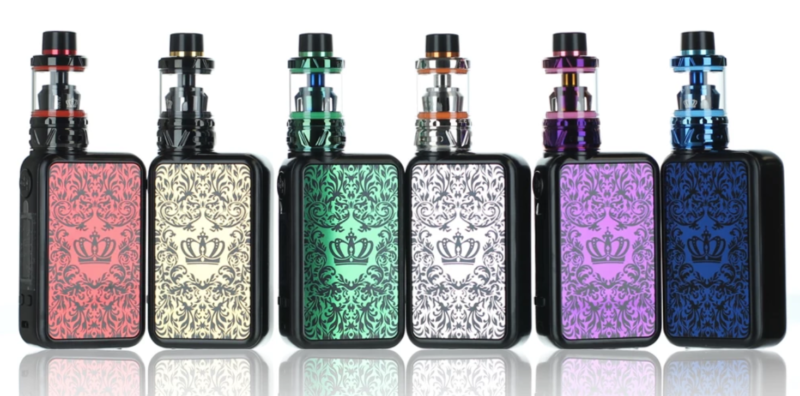 Featuring a beautiful design, replete with detailed etchings, the UWELL Crown 4 Kit is perhaps one of the best-looking set-ups on this list. Packing in support for 200W of power, as well as all the usual vaping modes you'd expect from a vape mod, the UWELL Crown 4 Kit is definitely one to be looking at 2019 if you value design, power, performance, and value for money.
---
The SMOK Mag Grip Kit is designed to look like the handle of a gun. It's an unusual design choice, clearly geared at Americans, but it really does work, as it is one of the most ergonomic vape mods I have ever tested; it just sits beautifully in your hand. All the buttons are exactly where you want them to be and the mod, which has masses of power, performs brilliantly.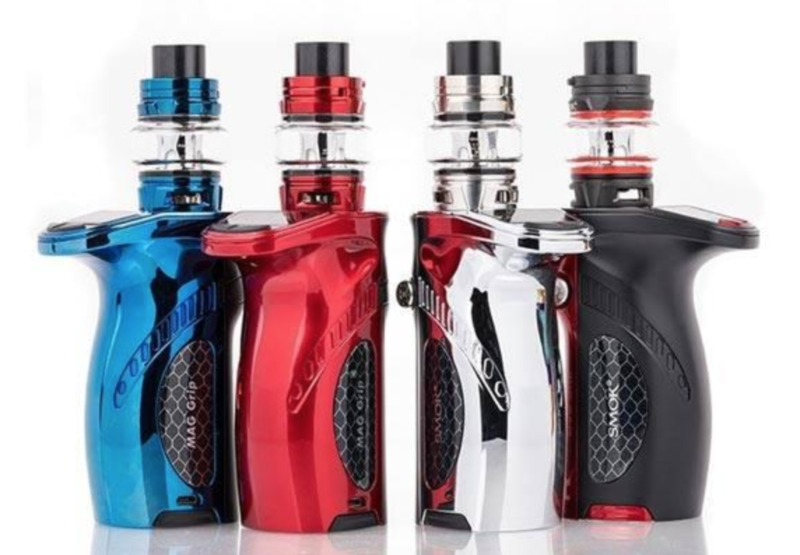 Again, like the SMOK Species Kit, the SMOK Mag Grip Kit comes with the brand new SMOK Baby Beast V2. This means you've got an array of coil options, including a few mesh options. Flavor and performance are great, as is the airflow. Combined with the SMOK Mag Grip Kit out and out power and style, this vape kit is definitely worth a look if you crave flavor, unique styling, and plenty of vaping performance.
Drake Equation
Co-founder and Editor of VapeBeat. I make the words.