Which Vape is Most Like Smoking? My #1 Pick For 2020…
By Drake Equation • Updated: 04/17/20 • 5 min read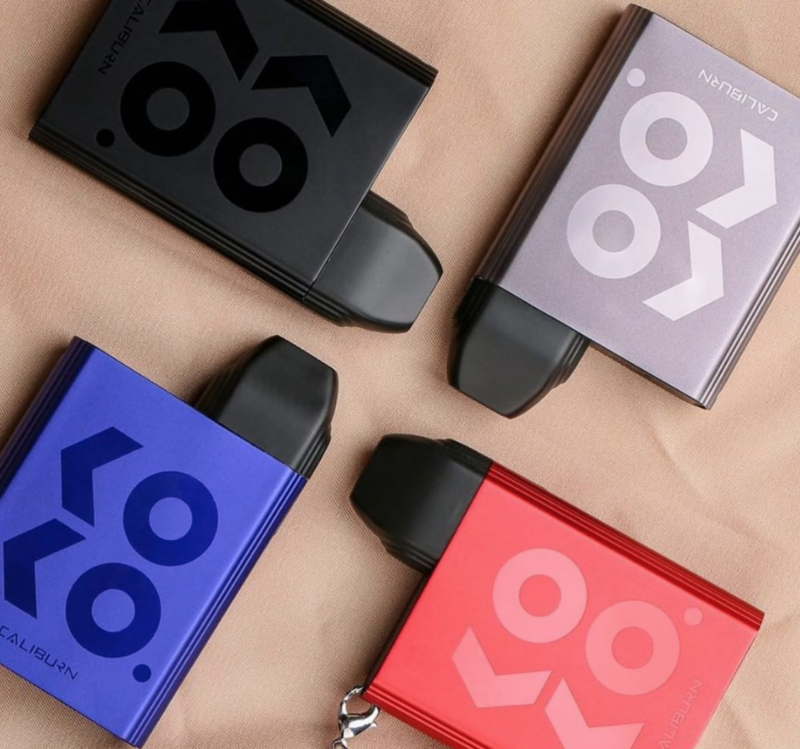 If you've recently come off the smokes and you're looking for a vape that closely resembles a cigarette in how it draws, you're in the right place…
---
If you're looking for the vape that is most like smoking, you have plenty of options in the pod vape section of the market. However, the good ones are few and far between. Right now, for me, the #1 option is the UWELL CALIBURN KOKO (pictured below); it's simple to use, vapes great, and it has killer battery life – all things you want and need from a vape.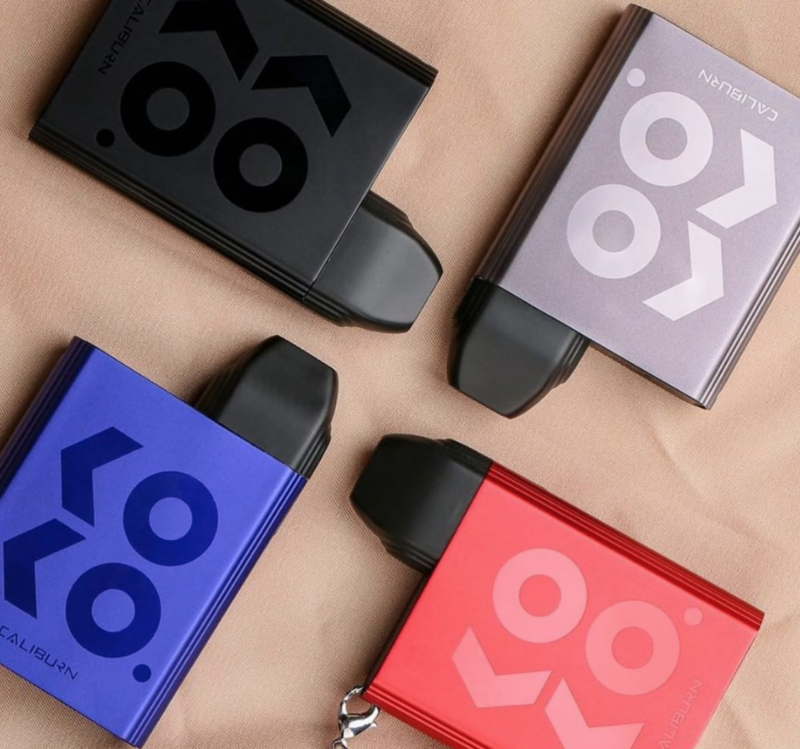 Pin
The UWELL CALIBURN KOKO ($29.99/VaporDNA) comes with both MTL and DTL coil head options, so you can mix and match how it vapes. MTL means mouth-to-lung, by the way, and it is this kind of coil head that makes a vape draw like a cigarette – it makes it nice and tight which is what you want if you're looking for a cigarette-like experience from your vape.
The DTL coil heads, on the other hand, produce more vapor and clouds, although you do have to inhale differently when using these; you basically inhale as you would when using an inhaler, whereas with MTL coils, you draw just like you would on a cigarette.
Make sense? Good. I know this kind of stuff can seem confusing if you're new but the best rule of thumb to remember is this: MTL = cigarette-like experiences; DTL = big clouds and is nothing like smoking a cigarette. If you want a smoking-like experience, you NEED to get a vape device that is MTL.
The Vapes Closest To Smoking
The UWELL CALIBURN KOKO would be our #1 choice right now for those looking for a vape that is closest to smoking. However, you do have more options. And if you want a more traditional vape setup, once comprised of a vape tank and a vape mod, our #1 pick right now would have to be the Vaporesso Target Mini 11 – it is utterly fantastic, as you can see below:
[ninja_tables id="12105″]
Another option is disposable vapes. These pen-style devices are completely disposable, so once the battery is dead on them you throw them away. These types of devices, by their very nature, deliver a vaping experience that is very close to smoking an actual cigarette.
Disposable vapes come in all sorts of flavors – from tobacco to banana and blueberry razz. Basically, whatever you're looking for you'll find. In early 2020, the VapeBeat team tested over 60 disposable vape brands in order to find out who the best brands were.
In the end, we narrowed it down to just a handful of disposable vape brands, which you can see below in the table. Our #1 pick for the best disposable vape right, however, is simple – it's Puff Bar Co; its product, the array of flavors, and overall performance is leagues better than pretty much everything else in the space.
Which Vape is Right For You? My 2¢…
I don't personally like disposable vapes. Sure, they're convenient, better than JUUL for flavor and battery life, and simple to use. But they're also terrible for the environment, as ALL disposable things are.
For this reason, I'd always advocate you go with a refillable pod system (like the UWELL CALIBURN KOKO) or a traditional vape mod and tank kit (like the Vaporesso Target Mini II).
UWELL CALIBURN KOKO – If you want something simple, that just works with minimal fuss, the UWELL CALIBURN KOKO is the one to go for. It has great battery life, it vapes just like a cigarette with its MTL coil, and the flavor you get from it is incredible. The pod itself is also teeny too, so it would take up much room in your pocket or hand.
Vaporesso Target Mini II – If you want an MTL device, but you want more control over things like wattage and how it vapes, the Vaporesso Target Mini II is the one to go for. This traditional vape mod and vape tank combo is simple to use, packed with features, looks stunning, and will deliver a solid couple of day's worth of usage in between charges.
Also, if you're chasing that cigarette-style vaping experience, you will 100% want to be using Nic Salts vape juice . This range of Nic Salts juice is fantastic, covering an array of delicious tobacco blends, dessert flavors, and some fruity ones for good measure. If you're using an MTL vape, make sure you're using Nic Salts vape juice.
Again, you can get both Nic Salts and standard high VG vape juice from the VapeBeat Store, our prices and delivery times will not be beaten. We created and launched the store in order to provide our readers with a place to buy high-quality, American-made vape juice at great prices. To date, our vape juice selection has over 1500+ 5-STAR reviews.
Drake Equation
Drake is the founder and editor of VapeBeat. He started the blog WAY back in 2015 when, upon quitting smoking, he struggled to find any useful information about vaping online. With a background in journalism and a newfound hobby on his hands, he set about creating VapeBeat – a blog all about making vaping simple to understand for new users.