It's early, but I'm calling it – Puff Bar disposable vapes are the #1 top option for those looking for killer flavor, great performance, and lots of choices…
---
Puff Bar – Quick Verdict (90%) – View Prices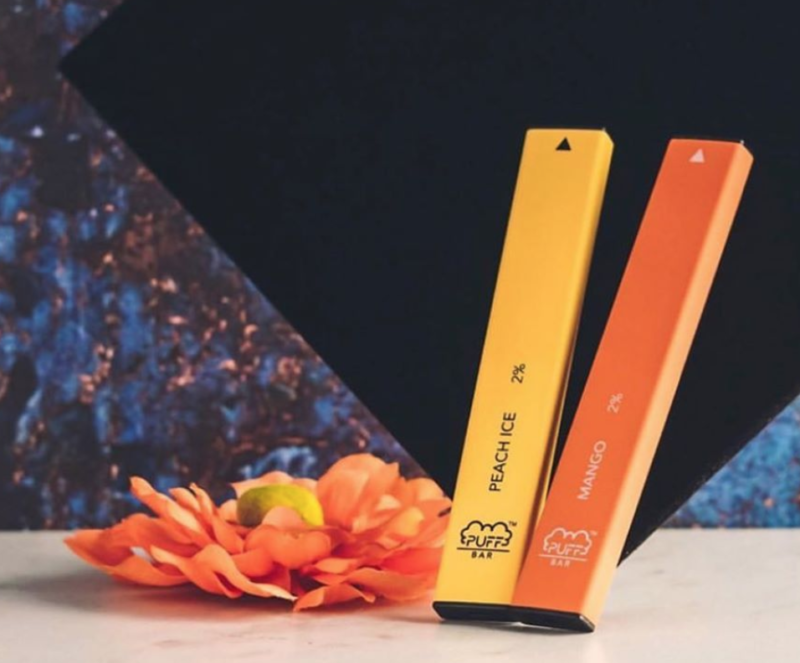 Puff Bar Pros:
Loads of Flavors
Great Taste
Excellent MTL Draw
Decent Battery Life
Solid Design
Good Nicotine Strength Options
TL; DR Verdict – If you're looking for a solid, great-tasting disposable vape that has a near-perfect draw, then, right now, there is only one option in town: Puff Bar. I tested a TON of disposable vapes awhile back, and Puff Bar's were miles ahead of the competition – for flavor, for performance, and for battery life.
I'd rate Puff Bar's disposable vapes better than JUUL too. The battery life is better, for instance, and you get plenty more options when it comes to flavors. With nicotine strength, you're looking at either 20MG or, if you're crazy, 50MG. I used the 20MG Puff Bar vapes and these were fine to vape all day long.
In fact, I enjoyed using Puff Bar's vapes so much that, once I'd used all my test units, I went out and ordered some more (I got them from here if you were wondering). And if that doesn't tell you everything you need to know about just how good these little vapes are, nothing will!
Best Place To Buy | Vapor4Life | $11.99
---
Full Puff Bar Review: Everything You Need To Know
Design
There's not too much to talk about here. You have a basic pen vape-style device that is made from plastic. Everything, including the nic salt vape juice and battery, is housed inside the device. You have a mouthpiece on the top, it's MTL too, so it draws just like a cigarette, and a light on the base that acts as an alert for when the device is firing.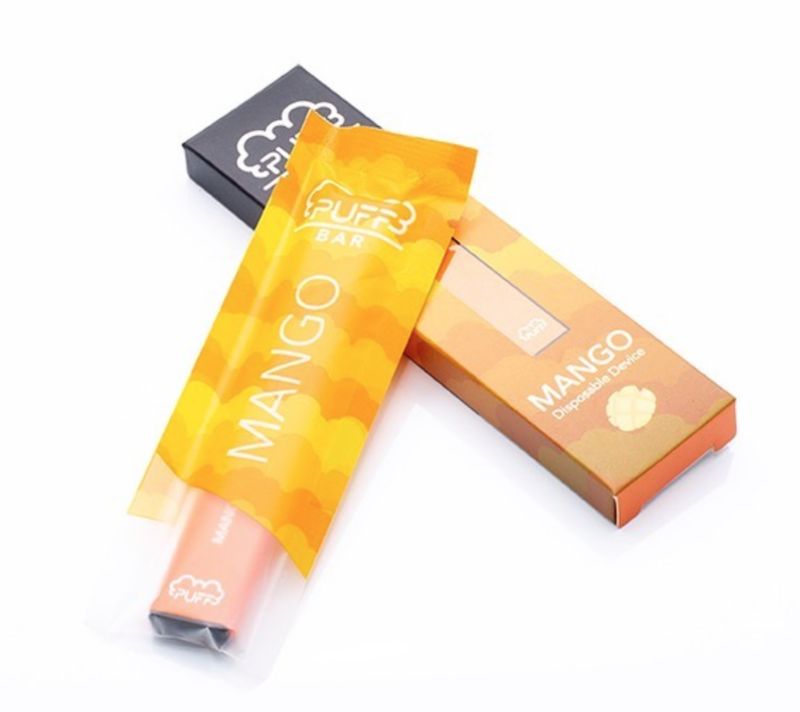 Puff Bar vapes come in nice packaging too. Everything is contained in a plastic bag that is easy to rip open. Once you open the package, you'll find the Puff Bar vape with both the top and bottom ends covered with rubber stoppers. Make sure you remove these before using it.
To active the Puff Bar vape, simply take a draw on it – the vape is breath activated; there are no buttons, so you don't need to worry about turning it off or on (or it accidentally firing in your pocket). As far as vapes go, this is about as simple a vaping device as you can get – there's literally no moving parts. If you can breathe, you can use it.
Flavors
One of the really cool things about Puff Bar is the sheer number of flavors it produces. I tested LOADS of different ones and they were all really tasty – way tastier than nearly all of their competitors.
The flavors are accurate and taste, in most cases, as good as standard nic salts vape juice that you buy in a bottle. And this is exactly what you want.
Here's a quick breakdown of all the current Puff Bar flavors:
Lush Ice
Blue Razz
Cool Mint
Watermelon
Lush Ice
Strawberry
Blue Razz
OMG
Cool Mint
Pineapple Lemon
Peach Ice
Grape
Tobacco
Sour Apple
Cucumber
Cafe Latte
Lychee Ice
Clear
Pomegranate
Watermelon
Pink Lemonade
Peach
Banana Ice
Menthol
My personal favorites? Pineapple Lemon, Blue Razz, OMG, and Lush Ice. I like fruity, fresh flavors. Puff Bar nails all of its flavors, but for my personal tastes, these were my favorites, meaning the ones I kept coming back too. All the flavors I tested (and I tested 90% of the range) were spot on though, so whatever your preference, you'll find exactly what you're looking for.
Battery Life
Puff Bar says you get around 200-300 puffs per unit. In my experience, that sounds about right – each unit lasted me a solid couple of days with minimal to low use. If you're chain vaping it, you might run it down in 24 hours. Either way, the battery life for a device of this size is decent. You will run out of juice before the battery dies, so you needn't worry about battery life too much.
[the_ad id="11306″]
I used my test units as secondary devices; I took them out with me on nights out or when I was driving places and didn't want to take a mod and tank. For this purpose, they were great. I actually went to Portugal for the weekend during my testing phase and I only took three with me and one was still working when I got back home.
Ease of Use
When it comes to vaping, a lot of people are put off by how complex some vape devices are. You need to think about wattages, batteries, refilling tanks, and keeping an eye on the resistance of your coils. With disposable vapes like Puff Bar, you don't need to worry about any of this – just unwrap it, stick in your mouth, and take a drag. That is literally it…
Puff Vape vs. JUUL?
I cannot stand JUUL. Regular readers of this blog will know just how much I dislike JUUL. The battery life SUCKS, it's super-expensive to run, and its performance sucks. There is literally nothing good about JUUL; it's just an overpriced disposable vape that can't throw away, although most end up doing just that after a week or two of usage.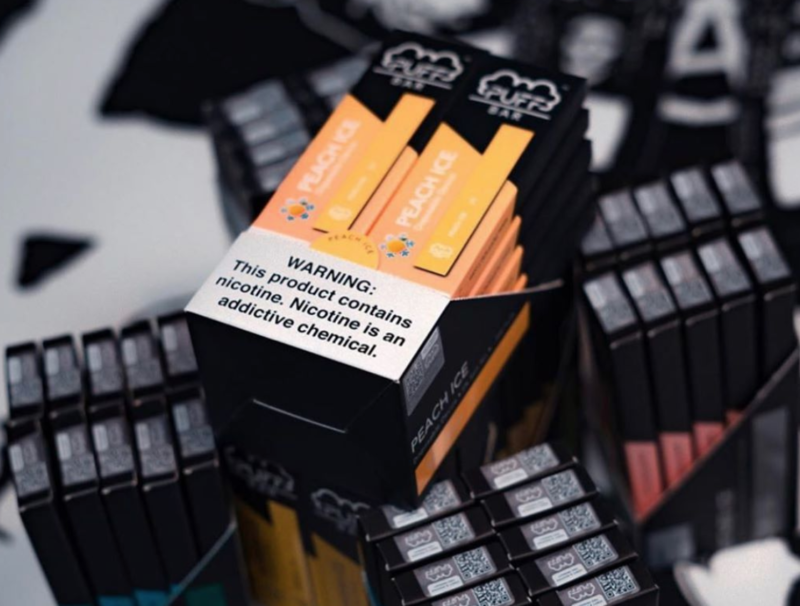 I would take a Puff Bar vape over a JUUL every day of the week and twice on a Sunday. They're cheaper to run, they have better battery life, and the flavors are better. Puff Vapes also produce far more vapor, and this makes using them a much more pleasant experience. I've used both the JUUL and Puff Bar and, trust me, the difference between the two is like night and day…
Should You Buy Puff Vape Disposable Vapes?
Look, I'd always advocate you get yourself a refillable pod system. These are cheaper to run long term and will provide a vastly superior vaping experience over a disposable vape. Long term, pod vapes like the Lost Vape LYRA Pod (my #1 recommendation) are cheaper to run and perform a lot better than a disposable vape.
But, if you must get a disposable vape, then the #1 option right now is Puff Bar – nothing else comes close.
Best Place To Buy | Vapor4Life | $11.99
Drake Equation
Co-founder and Editor of VapeBeat. I make the words.