MTL vaping is making a BIG comeback. I'm doing it. And maybe you should too!? Here are my Top 10 Surprising Benefits of Using MTL Vape Tanks that I discovered during my three month MTL vape Odyssey…
---
MTL vaping is making something of a comeback right now. I consider myself a frequent MTL vape kinda guy. Whether you're talking about pod mods or rebuildable vape tanks, more and more vape brands are looking to MTL vaping for more sales in 2020.
And this is a very good thing, indeed.
Why? Simple: the MTL vape experience is great. I'm a huge fan of this style of vaping for a variety of reasons.
The most significant of which are outlined below for your viewing pleasure!
Enjoy 🙂
1) A Change of Pace Can Be Fun
I use RDAs and RTA tanks mostly. And this means big performance and big clouds.
You vape at high wattages and you get tons of flavor and clouds. But when I vape with my MTL tanks, it's more stripped-down, simpler.
You still get all the flavor, just without all the fog. Plus, the draw (MTL vs DTL) is completely different.
And this can make your vaping a lot more engaging.
2) It's Kinder To Your Battery Life
MTL tanks tend to be single coil setups. And this means they don't require anywhere near as much power.
I run my Kayfun Lite at around 10W and get TONS of flavor and performance.
And when I run it on top of a dual-18650 mod or the Wismec RX GEN3 (which runs three cells), I get about three days between charges.
Three days!
And no drop in performance.
3) MTL Vape Devices = Less E Juice Consumption
Which brings me to my next point…
Vaping at lower power means you burn less E Juice.
This means a 30ml bottle of E Juice will last me about as long as a 100ml bottle of E Juice when I use an MTL tank.
If you're sick of burning through E-Liquid inside your sub-ohm tank, maybe it's time you tried an MTL tank?
This is one of the biggest USPs for MTL vaping in my book, as E-Liquid is one of the most expensive things about vaping.
And a decent MTL tank will extend your juice's range considerably.
4) Nic-Salts & MTL Vape Tanks
You also have Nic-Salts to consider as well.
This new style of vape juice is best used inside MTL tanks and pod mods like the JUUL, which pioneered it in the first place.
Nic-Salts E Juice contains more nicotine, but because of the processing, it does not affect the flavor.
A 20MG nic E Juice will taste as smooth as a 3MG nic Juice – and this is significant.
Why? Simple: you vape less because you get more of a hit.
5) Types of Device – New Options
When you decide to have a go at MTL vaping, it opens up the doors to tons of new possibilities when it comes to hardware.
You have pod mod devices too.
You also have things like Kayfun tanks, which are 100% worth checking out.
Bottomline: with this style of vaping, you're not married to a box mod and tank combo.
You have AIO vapes, pod mod vapes, and, of course, your traditional mod and tank options.
And I love having plenty of choices, as things never get boring.
6) Stealth Vaping
Whenever I go out, either on a drive or with friends, I really don't want to be blowing massive clouds.
It's just not very nice.
For this reason, I always use either my FreeMax AutoPod or VooPoo Drag X when I'm out and about.
Both work great, provide the same type of hit, and pack in a ton of flavor.
They're also way more discreet and take up less room in my pocket.
These are just a couple of the reasons why I'm all about stealth vaping.
7) Single-Cell Mods & Li-on-Powered Mods Now Make Sense
Single-cell mods with sub-ohm tanks and RDAs, to me, make very little sense.
If you're running a tank above 80W, the battery will simply crap out after an hour or two. And this sucks.
However, if you're running an MTL tank and vaping below 20W, you'll get around the same battery life from a single-cell mod as you normally do from a dual-18650 mod when vaping with an RDA or sub-ohm tank.
And single cell mods – especially DNA 75 ones – are A LOT cheaper than their bigger, dual, and triple-celled brothers.
8) You Can Still Build Your Own Coils
Wanna build your own coils? No problem.
You can 100% do this with MTL vape kits and tanks.
Most of the decent MTL tanks you can buy now are RTAs, anyway.
The Kayfun Prime, my personal favorite, has a teeny tiny deck, so with this one you have to do the wire and everything.
If you want to use pre-made Clapton coils, there's also plenty of other options around right now like the Berserker RTA.
Either way, just because you're MTL vaping does not mean you have to miss out on building your own coils.
9) Fewer Clouds (But In A Good Way)
MTL vaping is ideal for when you're out and about.
If I go out with buddies or on a long drive, I don't wanna be cloud-chasing.
No, in this context, I just want the flavor and the nicotine. And this is where MTL vaping comes in.
An MTL RTA like the Kayfun will still kick out vapor, but it's just not enough to instantly fill a room like when you hit an RDA.
Pod mods are even more discreet in this regard.
10) Different Styles of E Juice (50/50, For Instance)
MTL vaping is completely different from DTL vaping.
With DTL, you want your E Juice nice and smooth – and this means you vape higher VG juice.
With MTL vaping, the inverse is what you'll want.
Higher PG E Juices become your friend, as you chase more intense flavor and throat hits.
And this opens up an entirely new section of E Juices. And trust me, there are A LOT of awesome Nic Salt E Juice lines out there.
I've been sampling loads recently and I've been having a blast doing it!
So, yeah… If you wanna try something a little bit different, get yourself an MTL vape device!
It's been one of the best things I've done (vape-wise) in the last 12 months.
The ULTIMATE MTL Tank? 
The #1 Ultimate MTL RTA Tank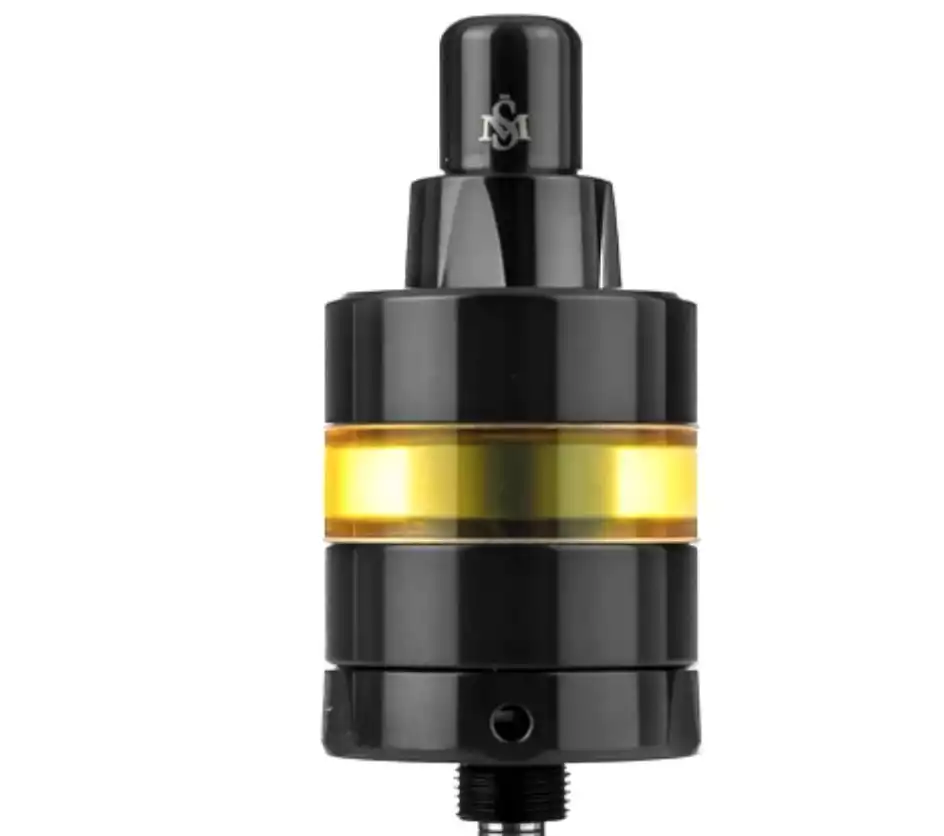 Kayfun Lite 22mm MTL RTA
You cannot talk about single coil MTL RTA tanks without mentioning Kayfun; the company, Svoe Mesto, makes what are perhaps the ultimate MTL RTA tanks for overall flavor and performance. The Kayfun Lite MTL RTA is no exception. I have one and I have used it for a solid 8+ months. It's simple to set up, it wicks great, and it kicks out amazing flavor. For me, it is the perfect single coil RTA tank.
GET YOURS NOW!
The #1 Kayfun Lite Alternative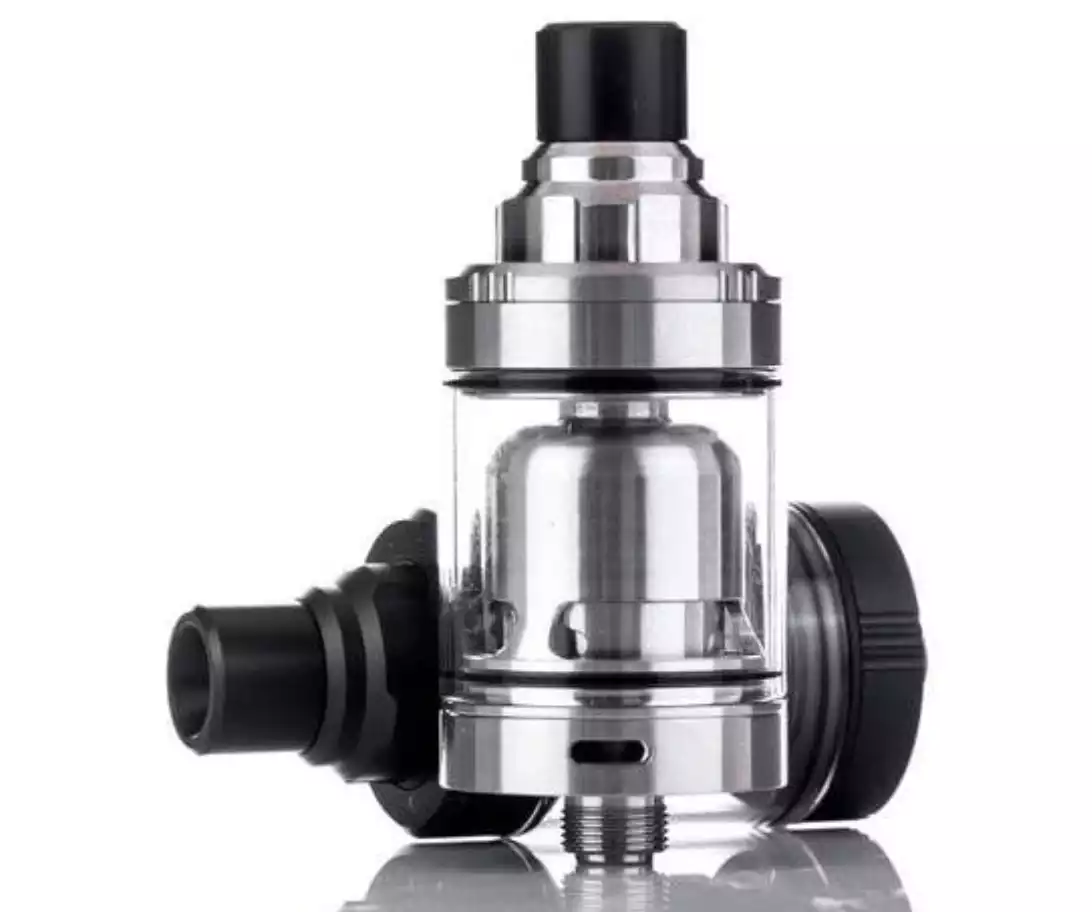 Ambition Mods Gate 22mm MTL RTA
The Ambition Mods Gate 22mm RTA is an MTL RTA and it delivers a killer mouth to lung vape experience. It's not quite as good as the Kayfun Lite but, for the price, it is still damn good. Featuring a dual post single terminal build deck and an adjustable airflow slot located at the bottom, the Ambition Mods Gate RTA is a near-perfect single coil RTA that's easy to work with, it doesn't leak, and it kicks out immense flavor.
GET YOURS NOW!
The Best Option For Under $50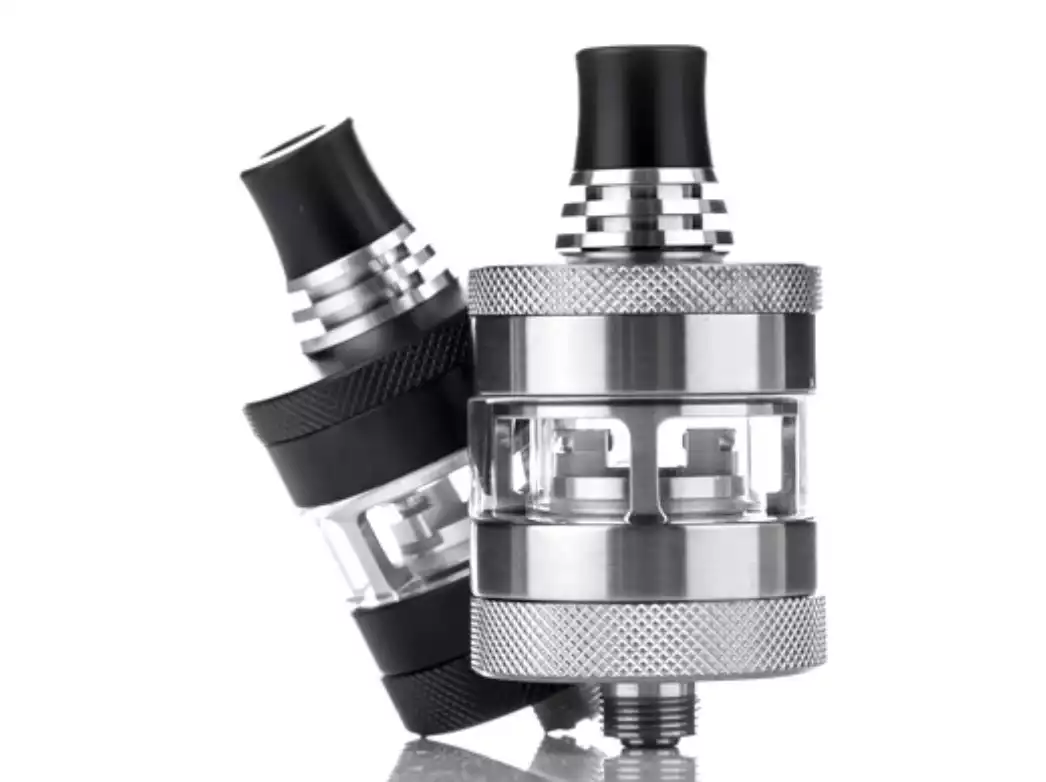 Steam Crave GLAZ Mini MTL RTA
The Steam Crave Glaz Mini is another absolute banger. It looks gorgeous with its squat design, and its deck, which is insanely simple to build on, features a novel knurled airflow control ring, so you can really dial in the draw, setting it to your exact requirements. Available in either 2ml or 5ml, the Steam Crave Glaz Mini is a solid single coil RTA that will more than impress you. We had an awesome time testing this vape tank out. The flavor is bonkers!
GET YOURS NOW!
The #1 Option For The Style Conscious...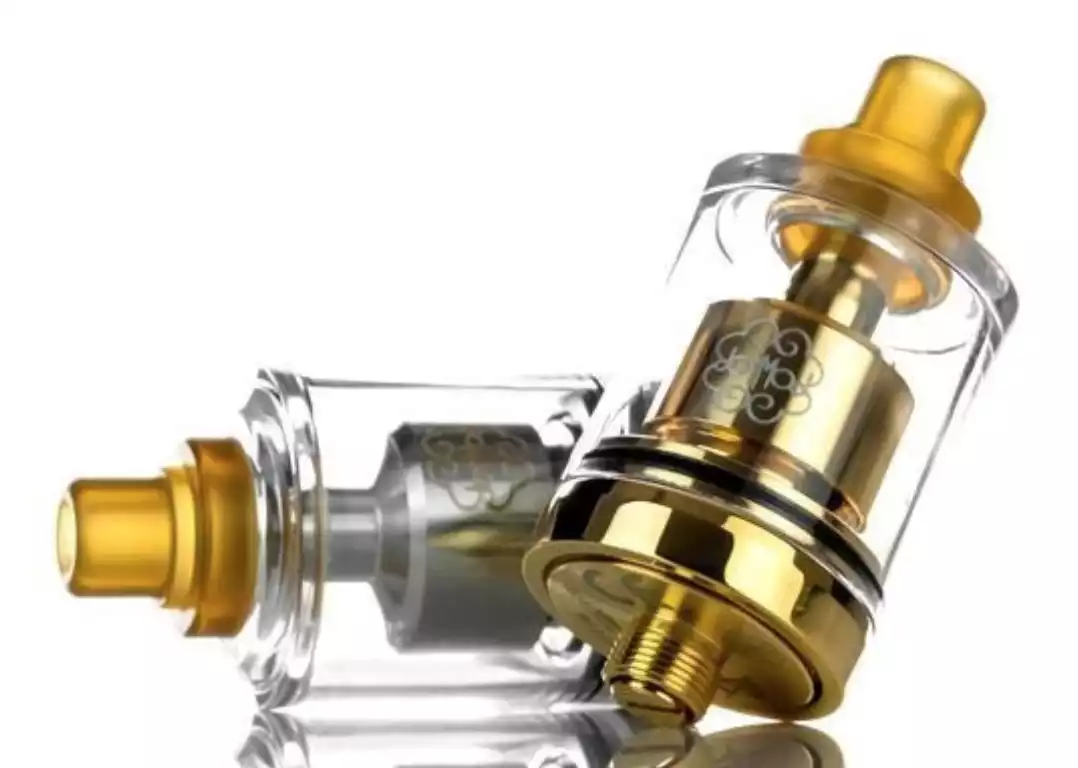 dotmod dotMTL 22mm RTA
$54.99 – Down From $64.99
DotMod is a premium US vape company. It makes gorgeous hardware that not only looks ultra-premium but also performs exceptionally well too. The DotMod DOTMTL is no exception. It is rather pricey, and I'd be more inclined to go with the Kayfun Lite over this tank, but if you want something truly unique looking that is great for single coil builds and looks unlike anything else, the DotMod DOTMTL comes highly recommended.
GET YOURS NOW!
Right now, I have a bunch of solid MTL vape tanks in circulation.
I really do enjoy MTL vaping. Mostly because of all the aforementioned benefits, but also because it just feels great.
My current favorite MTL tanks are listed in VapeBeat's Best MTL Tank Guide – this article is also updated too, as we test new tanks.
If you want to know what the hottest MTL vape tank is right now, check out that guide!
And if you enjoyed this post (and learned something) please share it with your friends and family using the buttons below!
Drake Equation
Co-founder and Editor of VapeBeat. I make the words.