MTL vaping – AKA mouth to lung – is making something of a comeback. But what are the best MTL vape tanks as of right now?
---
MTL (Mouth-to-Lung) vaping is where vaping actually started.
But then tanks got bigger and more powerful and DTL (direct to lung) vaping kind of took over.
MTL is coming back though and today we're going to look at some of the best MTL vape tanks you can buy right now.
Why MTL? Simple: a change of pace, especially if you've been vaping DTL for ages like me.
Another reason: you've just quit smoking and want something that offers a similar experience to cigarettes, not a DTL inhaler-like hit.
I'm kind of 100% DTL these days, but that doesn't mean MTL vape tanks don't have a special place in my heart.
In fact, before writing this article, I immersed myself in the world of MTL vape tanks to find out which were the best MTL vape tanks.
To my surprise, there are now a great number of excellent MTL vape tanks available that offer great performance, excellent flavor, and overall great vaping experiences.
The KING of MTL Vape Tanks
When it comes to full-on MTL vaping, there is only one REAL game in town, and if you can stomach the price you're going to be for a real treat.
Kayfun makes some of the best (and most revered) MTL vape tanks. It's how it got to where it is, and while you will pay a premium for a Kayfun tank, the benefits of using them are myriad.
Flavor is number one, though – Kayfun tanks are almost unrivaled in this respect.
---
Through advanced design, intricate airflow, and innovative deck and airflow design, Kayfun tanks deliver monumental flavor at VERY low power outputs – I'm talking anywhere from 12-20W.
I use the Kayfun V5. It is BADASS.
It's pricey at $119, and it is an RTA, but it is the kind of tank you buy and then don't buy another for a good year or two.
Benefits of Mouth To Lung Vape Tanks
Plus, with an MTL vape tank, you'll vape at a lower power, which conserves battery life and, in turn, saves your E Juice, proving less can be more.
MTL vaping is often considered a "beginner" style of vaping, but this just isn't true – there are plenty of RTA (and RDA setups) for MTL vaping as well.
And some of them are VERY good, indeed.
For this reason, I've broken up this list in two sections: Beginner MTL Vape Tanks and Advanced MTL Vape Tanks.
Right, let's do this!
Best MTL Vape Tanks – My 3 Top Picks For 2018
1) Innokin ZENITH MTL Tank
Designed by a couple of vape legends, Phil Busardo and Dimitris Agrafiotis, the ZENITH vape tank is one of the most popular MTL options around right now.
This is mostly down to the price, which is nice and accessible, and the flavor it kicks out, which, again, is nice and precise.
---
I've been a big fan of both Phil Busardo and Dimitris Agrafiotis for a good long while now; they REALLY know what they're talking about.
Especially when it comes to MTL vape tanks.
And the ZENITH MTL tank shows that when a couple of legends put their money where their mouths are, things often turn out splendidly.
This is an ideal tank for anyone that isn't keen on paying Kayfun prices – the ZENITH retails for just $25.95 – but still wants excellent flavor and great all-around performance.
---
2) Kayfun V5
If you're after something, well… a little more premium.
Then there really is only one name in the MTL game you should be looking at: Kayfun.
Made by Russian brand Svoemesto, the KayFun V5 is regarded by many as the best, most premium, and most sought after MTL vape tank in the game right now.
Precision engineering, brilliant vaping experiences, and excellent coils make for one of the best MTL vape tanks in the game. If you can afford it, get the Kayfun Mini – you will not look back. Probably ever.
---
3) JUUL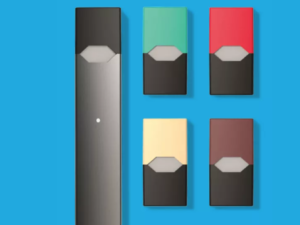 If you're just coming off the smokes and want something that is similar to your beloved cancer sticks, you should definitely give JUUL a shot. Why? Simple: it's an all in one system that is designed to be easy to use and provide great vaping experiences.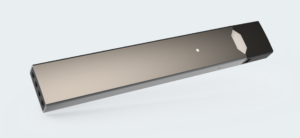 Dave Chappelle uses one. And plenty of other people do too.
How JUUL works is simple: you buy the unit via JUUL along with some juice pods, assemble the kit, and start vaping.
With this setup, you have to buy the refill cartridges from JUUL, so if you pull the trigger on a JUUL setup, be sure to buy plenty of them!
---
Rebuildable MTL Vape Tanks
1) Cthulhu Hastur MTL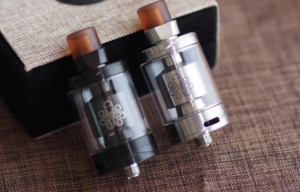 Most people think that if you want to build your own coils, you'll need to use DTR setups. RDAs and RDTAs and RTAs. But this isn't the case – you can get excellent MTL RTA tanks. And one of my favourites is Cthulhu Mod's Hastur MTL.
The Hastur MTL RTA is beautifully designed, and serves as a replacement to the outgoing Cthulhu MTL RTA. This means you get improvements, better performance, and a better build deck for your coils. All told: the Hastur MTL RTA is a great setup and definitely something every MTL power-user should be looking at.
---
Cthulhu has improved the deck, added in a more advanced airflow system, and re-engineered the refilling system.
I actually think this is the best looking MTL setup on this list. The Hastur MTL RTA vapes like a beast and is a joy to live with. Once again Cthulhu Mods has smashed it out the park.
---
2) Vandy Vape Berserker MTL RTA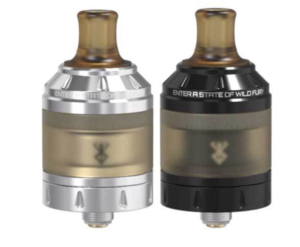 Vandy Vape makes A LOT of well known and immensely popular setups. The Bonza RDA, the Pulse 24 RDA, and the Kensei RTA to name just a few. But it also makes a very decent MTL RTA which goes by the name of the Berserker.
The Berserker MTL RTA is unusual looking, amazing to work and build on, and it vapes like a goddamn champion with excellent flavor and plenty of customisation options.
It's a really tough call to say what is better between the Berserker MTL RTA or the Hastur MTL RTA, though I do prefer the design of the latter.
The Berserker MTL RTA, however, has made A LOT of friends in 2017/18. Mostly thanks to its excellent performance, but also because it looks completely badass.
If you're after a solid, reliable MTL RTA, that won't leak all over you, the Berserker MTL RTA definitely comes highly recommended!
---