MTL vaping – AKA mouth to lung – is making something of a comeback. But what are the best MTL vape tanks as of right now?
---
My #1 Pick For The Best MTL Vape Tanks Right Now (Beginner)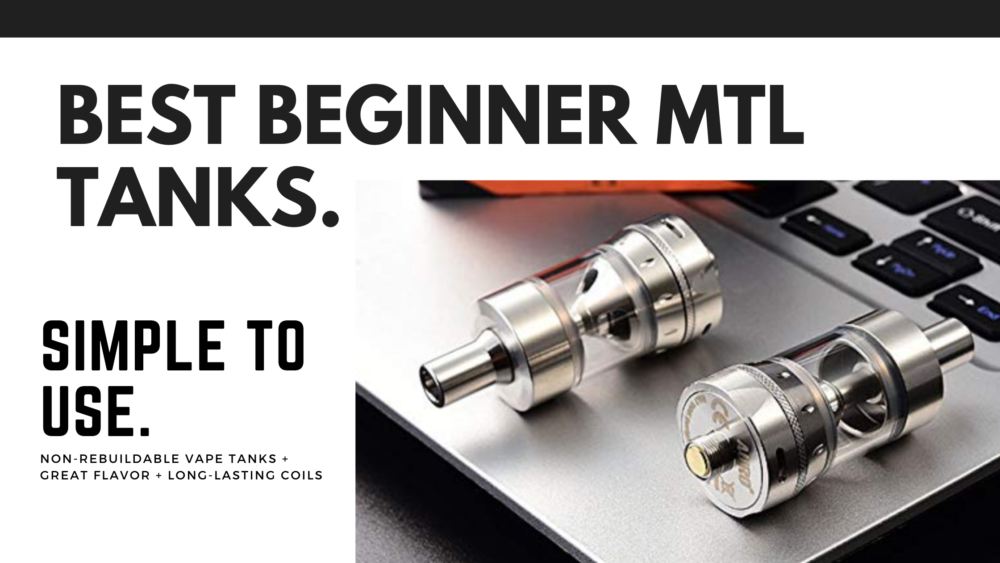 Aspire Nautilus XS Tank
Ideal for beginners, the Aspire Nautilus XS Tank is designed to be simple to operate, great to vape, and provide a vaping experience that is as close to smoking as possible.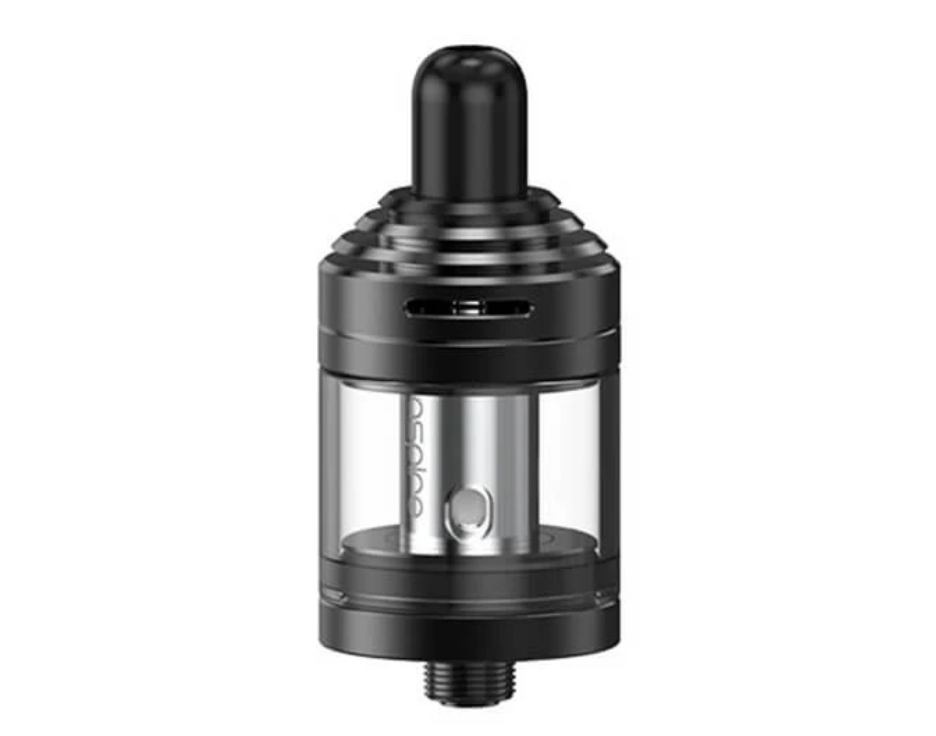 You don't need to worry about building your own coils, it never leaks, and spare coils are available at most decent online vape stores. If you want hassle-free vaping and great flavor, the Aspire Nautilus XS Tank is the vape tank to go for.
Best Place To Buy | UK ECIG STORE | View Latest Deals
---
Innokin Zlide Tank
The Innokin Zlide Tank has been long regarded as one of the best MTL tanks on the market. I really like this tank too, but I think its draw could be tighter which is why it places second behind the Aspire Nautilus XS Tank.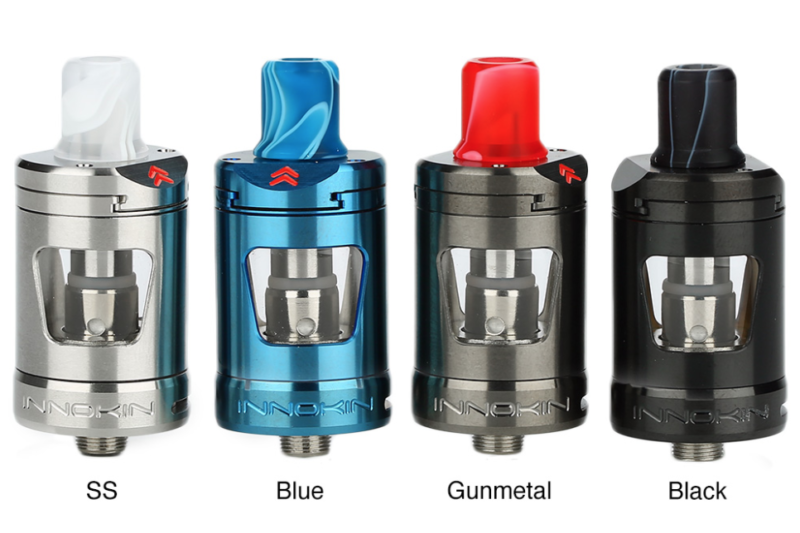 The Zlide tank is beautifully designed and will look and function great on all styles of vape mod. You can get coils for it in most places online, and the coils themselves last a good week or two in between changes.
Best Place To Buy | UK ECIG STORE | View Latest Deals
---
Aspire Nautilus 2S Vape Tank
The Aspire Nautilus 2S Vape Tank is a little more expensive than the Nautilus XS Tank and, for the life of me, I cannot figure out why. It's a great tank, sure, and it runs on the same coils as the Nautilus XS Tank.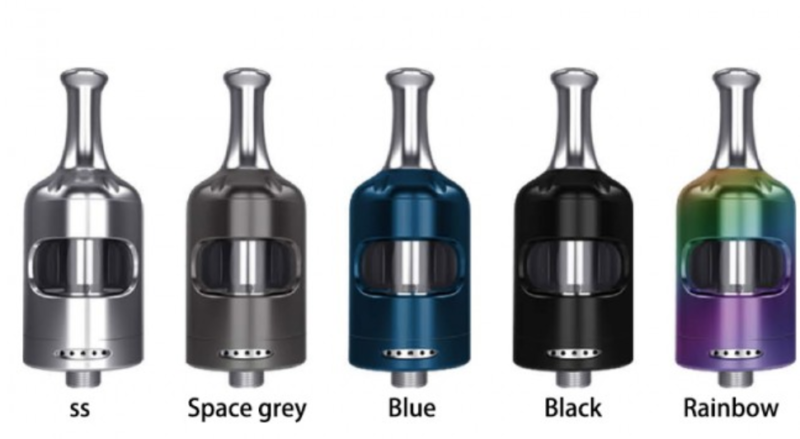 But I don't think it is a better tank; in fact, I'd always recommend the Nautilus XS Tank over the more expensive Nautilus 2S Vape Tank. The flavor and MTL draw here is still great but I do prefer the way the Aspire Nautilus XS looks; it's just a more accomplished looking setup.
Best Place To Buy | UK ECIG STORE | View Latest Deals
---
AuroVapor MTL Salt Tank
Vaping on a budget? Don't want to spend a lot of money? The AuroVapor MTL Salt Tank could be just what you've been looking for. This tank retails for just £13.99 and, to my eyes, it looks to be something of a Kayfun clone (and Kayfun tanks retail for over £100).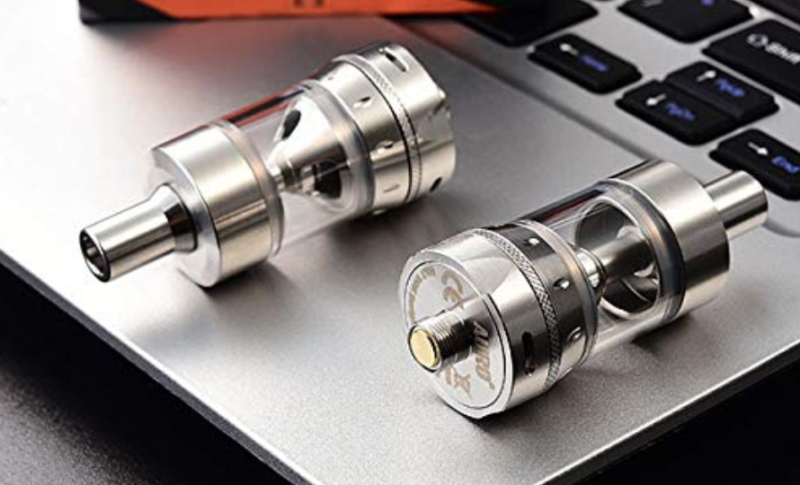 This tank, like all the MTL tanks on this list, is designed to be used with Nic Salts vape juice. Is it as good as the Aspire Nautilus XS Tank? No. But it's a damn sight cheaper and if you're on a tight budget a tank like this will deliver all the performance you need.
Best Place To Buy | UK ECIG STORE | View Latest Deals
---
What About Advanced MTL Tanks? Rebuildable Tanks?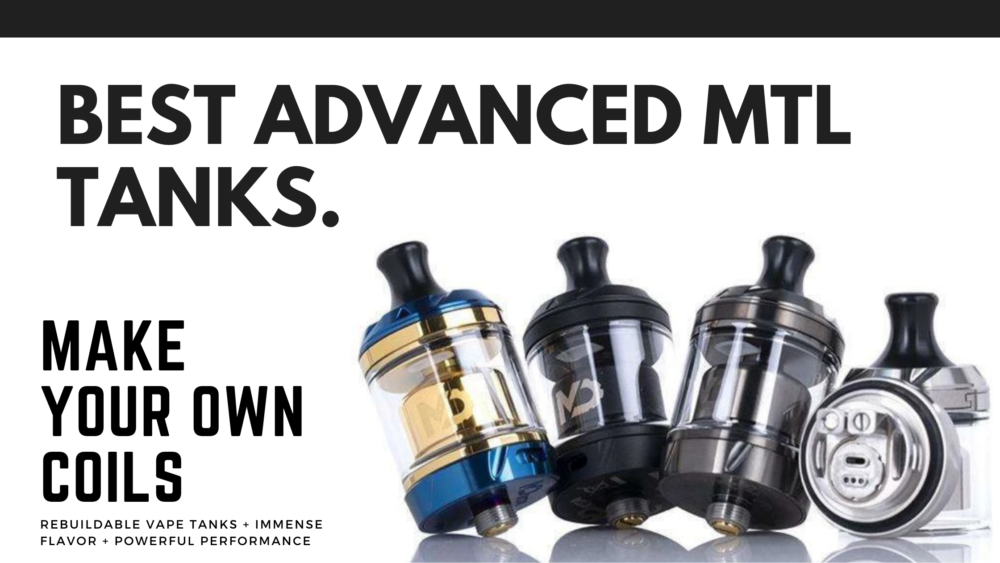 When you test as many vapes as I do, you learn pretty fast that finding a good quality MTL tank is very tricky. There are good options out there, but for the truly great performance, you have to stump up A LOT of cash.
At least, that used to be the case. Nowadays, however, you can pick up a killer MTL tank in the form of the HELLVAPE MD RTA which is around 60% cheaper than a Kayfun and just as good.
I own Kayfun tanks and a ton of additional single-coil RTAs that are designed for MTL vaping. They're all decent. But the HELLVAPE MD RTA kind of came in and took over completely. Since testing this tank, I haven't so much as looked at my Kayfun Prime…
And keep in mind that my Kayfun Prime cost me $120!
For me, the HELLVAPE MD RTA is the #1 MTL RTA on the planet right now. And because its priced so cheap, there's no reason you can't get in on the action while stocks last.
Check out all the details for the HELLVAPE MD RTA below…
---
Best MTL Vape Tanks (Advanced)
Read on below for more details on each vape tank…
---
---
---
If you're using MTL tanks, you'll want to make sure that you're using the correct type of vape juice as well. I always use Nic Salts vape juice in my MTL tanks because it A) tastes better, B) gives me a better hit, and C) is designed specifically for this style of vaping (standard, high VG vape juice DOES NOT work properly in MTL tanks).
And right now my go-to Nic Salts vape juice flavors are Top Brass, a peanut butterscotch tobacco blend, and Wondermelon Berry Sour, a sharp, fruity mix that is great for all-day vaping. Want an MTL vape kit? Right now, the vape detailed below is our current #1 recommended setup. It comes with a brilliant tank and the mod itself is killer (it's got a 2000mAh internal battery, so you'll never need to worry about running out of battery life):
Best of The Rest (2018-2019)…
1) Innokin ZENITH MTL Tank
Designed by a couple of vape legends, Phil Busardo, and Dimitris Agrafiotis, the ZENITH vape tank is one of the most popular MTL options around right now.
This is mostly down to the price, which is nice and accessible, and the flavor it kicks out, which, again, is nice and precise.
I've been a big fan of both Phil Busardo and Dimitris Agrafiotis for a good long while now; they REALLY know what they're talking about.
Especially when it comes to MTL vape tanks.
And the ZENITH MTL tank shows that when a couple of legends put their money where their mouths are, things often turn out splendidly.
This is an ideal tank for anyone that isn't keen on paying Kayfun prices – the ZENITH retails for just $25.95 – but still wants excellent flavor and great all-around performance.
Why You'd Buy This Tank? 
 It Runs Standard Coil Heads (No Building Required)
 Great Flavor & Coil Performance
Runs Perfectly Below 25W
Excellent For Battery Life
Tons of Flavor & Great Draw
---
2) Kayfun V5 (Best Premium MTL Tank) 
If you're after something, well… a little more premium.
Then there really is only one name in the MTL game you should be looking at: Kayfun.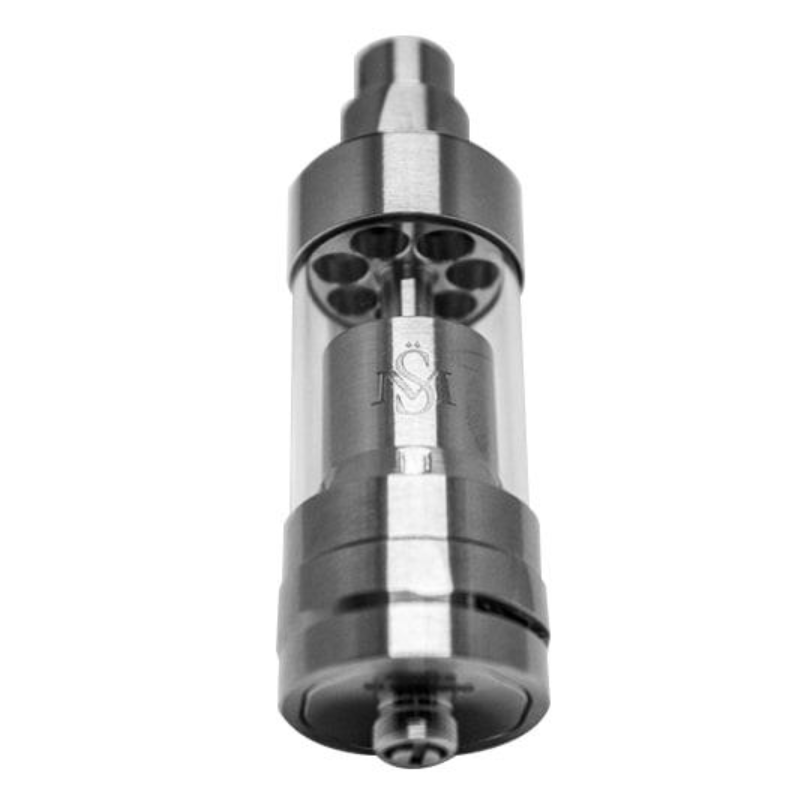 Made by Russian brand Svoemesto, the KayFun V5 is regarded by many as the best, most premium, and most sought-after MTL vape tank in the game right now.
Precision engineering, brilliant vaping experiences, and excellent coils make for one of the best MTL vape tanks in the game. If you can afford it, get the Kayfun Mini – you will not look back. Probably ever.
Why You'd Buy This Tank?
You Want The Best Possible Flavor EVER
Easy To Build On
100% Zero Leaks
Expertly Crafted
Market-Leading Design & Airflow
---
3) Innokin ARES MTL RTA
The Innokin ARES MTL RTA is fast becoming one of my all-time favorite tanks. Why's that? Simple: it works great ALL THE TIME. And if you're after a Kayfun-style vape experience for around 80% less, than this one comes highly recommended.
The deck is simple to build on, I tend to use pre-made coils, and it never leaks, thanks to the design of the tank itself. The flavor it creates is incredible too; everything is precise and focused, just as it should be.
RTAs can be tricky to work with, as most of you will know. But the Innokin ARES MTL RTA is the complete opposite, and this makes it an ideal choice for newbie vapers that want a rebuildable RTA that does MTL vaping.
I like to run mine in around 18-20W, depending on the build I have installed. This way, I get around 1.5-to-2 days of battery life from a single cell vape mod.
In terms of how good this mod is, I'd say it plays second fiddle to the GeekVape AMMIT (detailed below).
The flavor is decent enough, but it's not quite as good as the AMMIT, so if flavor's your thang (and you want something cheaper than a Kayfun) read on for the AMMIT below…
Why You'd Buy This Tank? 
Easy To Use RTA
Great Flavor
Exceptional MTL Draw & Performance
Looks Brilliant
Excellent Value For Money
---
4) GeekVape AMMIT MTL RTA 
If you're on a budget, but you want a solid, reliable MTL RTA tank that wicks like a dream and never leaks, the GeekVape AMMIT comes highly recommended.
I've only been using mine for a couple of weeks but I have been immensely impressed by it. It is better than the ARES, for flavor and draw, so please factor this in if you're looking at both of them.
The chamber inside this tank, where the deck sits, is what makes this RTA so very special; it's completely sealed off from the outside and has teeny vents that allow E Juice through to the wick.
It doesn't leak. Like, ever. And so long as your wicking is on point (don't use too much, basically), you're looking at one of the best MTL RTAs in the game right now.
Flavor is exceptional, as is the draw (you have five possible settings, all located at the top of the tank) which delivers a very satisfying MTL vape.
Open her up a bit, and you can do nice restricted lung hits. Basically, it's a masterclass in how you build an MTL vape tank!
Why You'd Buy This Tank?
It doesn't leak. Like EVER
Excellent, Top-Based AFC
Simple + Intuitive Deck
Great Flavor (Especially With Higher PG Juices)
Beautiful, Premium Design (And Excellent Price)
---
MTL Vaping EXPLAINED
MTL (Mouth-to-Lung) vaping is where vaping actually started.
But then tanks got bigger and more powerful and DTL (direct to lung) vaping kind of took over.
MTL is coming back though and today we're going to look at some of the best MTL vape tanks you can buy right now.
Why MTL vaping is good? Simple:
Simple: a change of pace, especially if you've been vaping DTL for ages like me.
Another reason: you've just quit smoking and want something that offers a similar experience to cigarettes, not a DTL inhaler-like hit.
I'm kind of 100% DTL these days, but that doesn't mean MTL vape tanks don't have a special place in my heart.
In fact, before writing this article, I immersed myself in the world of MTL vape tanks to find out which were the best MTL vape tanks.
To my surprise, there are now a great number of excellent MTL vape tanks available that offer great performance, excellent flavor, and overall great vaping experiences.
And the best of the best (listed in detail below) are as follows:
---