The SMOK Thallo 80W is now official and available to buy – here's everything you need to know, including its specs, price, and release date for the USA and UK. Can the Thallo take down the likes of VooPoo's Argus GT and the VooPoo Max? Let's investigate and find out…
---
SMOK is pumping out a record number of vapes in 2020, and they're most AIOs and pod vapes. Undeterred by things like the PMTA guidelines, SMOK has churned out more vapes this year than it did in 2019. And its latest is called the SMOK Thallo 80W.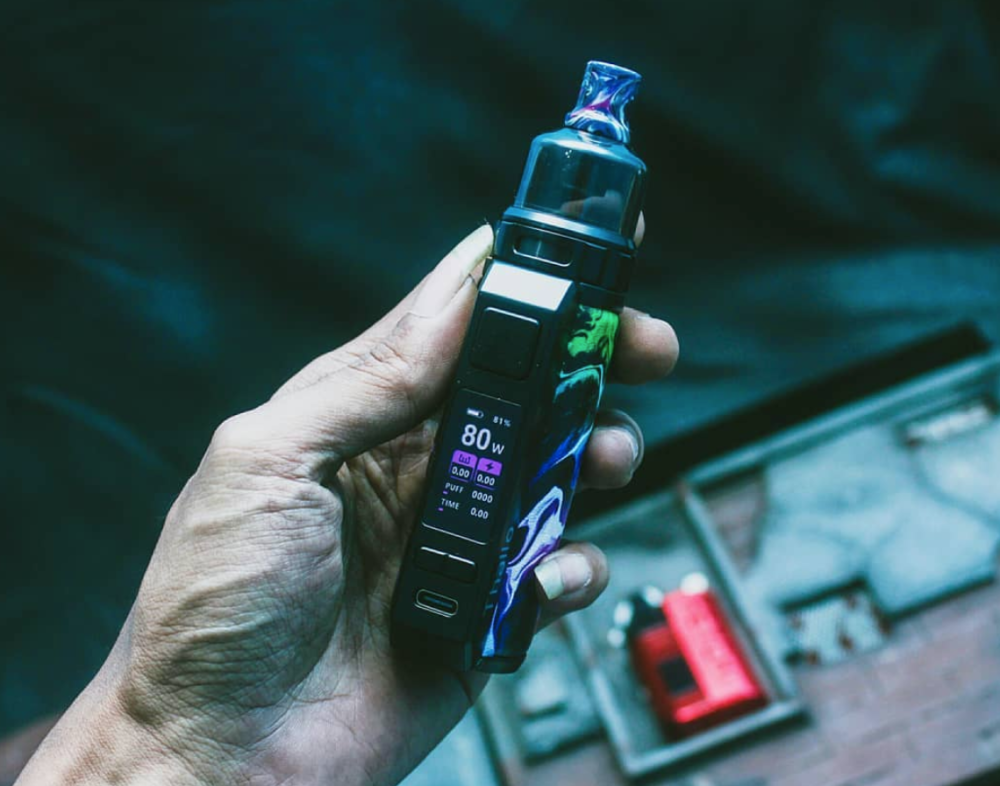 The SMOK Thallo 80W is a portable vape device; part pod vape, part vape mod, the Thallo is designed to bridge the gap between pod vapes/AIO vapes and more traditional vape mods and box mods.
RELATED: Check Out The EPIC SMOK ARCFOX 230W Sub Ohm Vape Kit
With a max output of 80W, the SMOK Thallo 80W has plenty of performance under its hood and is ideal for use with high VG vape juice – like this wonderful stuff that I'm currently vaping.
SMOK Thallo 80W Release Date
The SMOK Thallo is now available in the USA; you can pick it up via DirectVapor for $41.95 (w/ FREE Shipping).
In the UK, your best bet is UK ECIG STORE, where it is currently under pre-order status – you can sign-up for updates on its UK release date here.
SMOK Thallo 80W Specs & Features
IQ-XS Chipset
Integrated 3000mAh Rechargeable Battery
Wattage Output Range: 1-80W
Voltage Output Range: 0.8-4.0V
Resistance Range: 0.15-2.5ohm
Firing Speed – 0.001s
Zinc-Alloy Chassis Construction
Intuitive Firing Button
0.96″ Color Display Screen
Two Adjustment Buttons
5mL THALLO RPM 2 Pod
Bottom Fill System
SMOK RPM2 Coil Series
0.16ohm RPM 2 Mesh Coil – rated for 20-25W
0.6ohm RPM 2 DC MTL Coil – rated for 12-25W
Press Fit Coil Installation
Magnetic Pod Connection
Low Voltage Protection
Short-Circuit Protection
8S Cut-Off Protection
Temperature Protection
Constructed from zinc alloy and featuring a soft leather grip, the SMOK Thallo 80W runs on SMOK's latest IQ-XS chipset which features a ton of advanced vaping modes as well as all the latest safety features, so you can vape without having to worry about anything.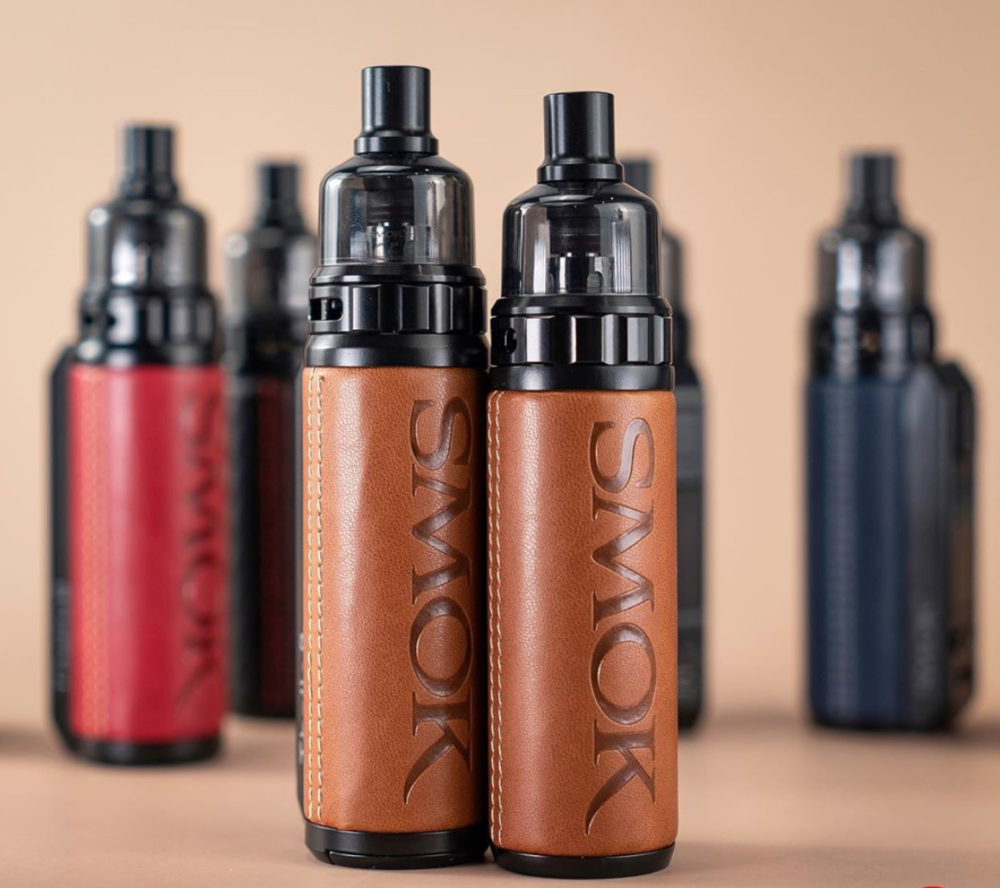 The SMOK Thallo also charges via USB Type C, so it'll recharge rapidly. The internal battery is a 3000mAh cell, so you'll get a solid 24 to 48 hours of battery life. And when the time comes to recharge it, you'll be able to top it up within 20-30 minutes.
SMOK Thallo: What's Included In The Box
1 x SMOK Thallo 80 W Pod Mod Device(3000mAh)
1 x SMOK Thallo RPM 2 Empty Pod (2 ml)
1 x RPM 2 Mesh 0.16ohm Coil
1 x RPM 2 DC 0.6ohm MTL Coil
1 x USB Type-C Charging Cable
1 x User Manual
SMOK Thallo 80W Price
The SMOK Thallo 80W retails for $41.95 (w/ FREE Shipping) in the USA; the price has yet to be confirmed in the UK, though we'd expect it to retail for around £30-£40 – give or take.
SMOK Thallo 80W Reviews – Is It Legit?
As you can see from the SMOK Thallo reviews below, the device is a solid, well-built all-in-one vape kit. The coils perform great, it's simple to use, and it looks totally badass. What more could you want from a pod vape?
Is the SMOK Thallo better than our current #1 pod vape recommendation, the FreeMax AutoPod50? Right now, I cannot say – I haven't used it. But the initial reviews for the SMOK Thallo are pretty positive, making it definitely worth a look if you're in the market for a new, high-power AIO in 2020.
The SMOK Thallo's main competition, right now, would be the VooPoo Drag Max, the FreeMax AutoPod50, and VooPoo Argus GT. And they're all very, very good systems.
---
✅ VIEW LATEST PRICES FOR THE SMOK THALLO
Drake Equation
Co-founder and Editor of VapeBeat. I make the words.