If you want massive amounts of power and excellent flavor, the SMOK Arcfox 230W is the best sub ohm vape kit you can buy right now…
Despite the impending vape mail bans and flavor bans, big brands like SMOK are still pumping out new and exciting hardware. Granted, it is mostly pods.
But SMOK's latest sub-ohm vape kit is here for those that prefer a traditional vape mod and sub ohm tank combo.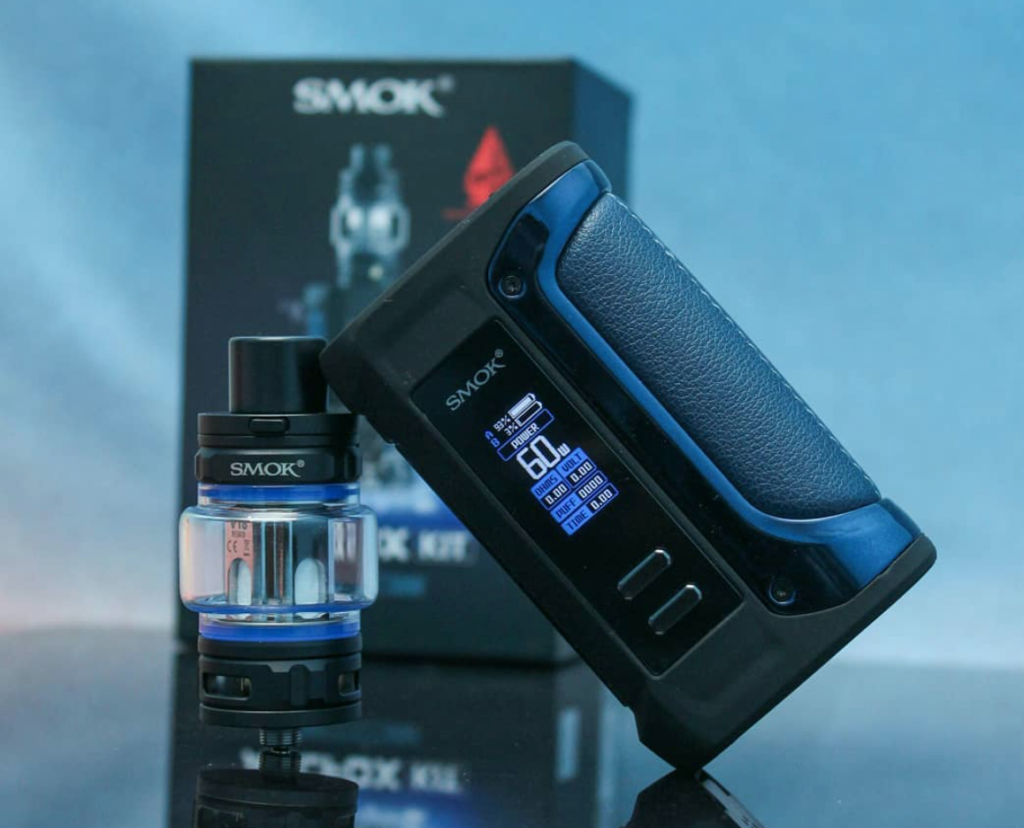 I got sent the SMOK Arcfox 230W for review a while back; I didn't have high expectations. I've had a few iffy experiences with SMOK products, notably its vape mod kits like the SMOK Alien.
Putting my preconceived notions aside, I set up the SMOK Arcfox 230W, added some juice, and started using it as my daily driver.
This was two weeks ago, and I haven't put it down since. The SMOK Arcfox 230W isn't just a good vape kit, it is one of the best sub ohm vape kits I have tested during the last 12 months.
Why The SMOK TFV18 Tank Impressed Me
First and foremost, SMOK's TFV18 Tank is freakin' outstanding. I haven't used a sub ohm mesh tank for ages, and given how bad the SMOK TFV12 was, I didn't have high expectations for the TFV18 Tank.
I primed the coils, and then primed them again, remember that SMOK's mesh coils can take a while to prime up. My first hit was delightful. Like, perfectly-primed-delightful.
I used the included TFV18 Dual Meshed 0.15ohm Coil and the flavor and overall performance have been brilliant. The coil lasted 12 days before the flavor started to drop off; not bad, but also not amazing either.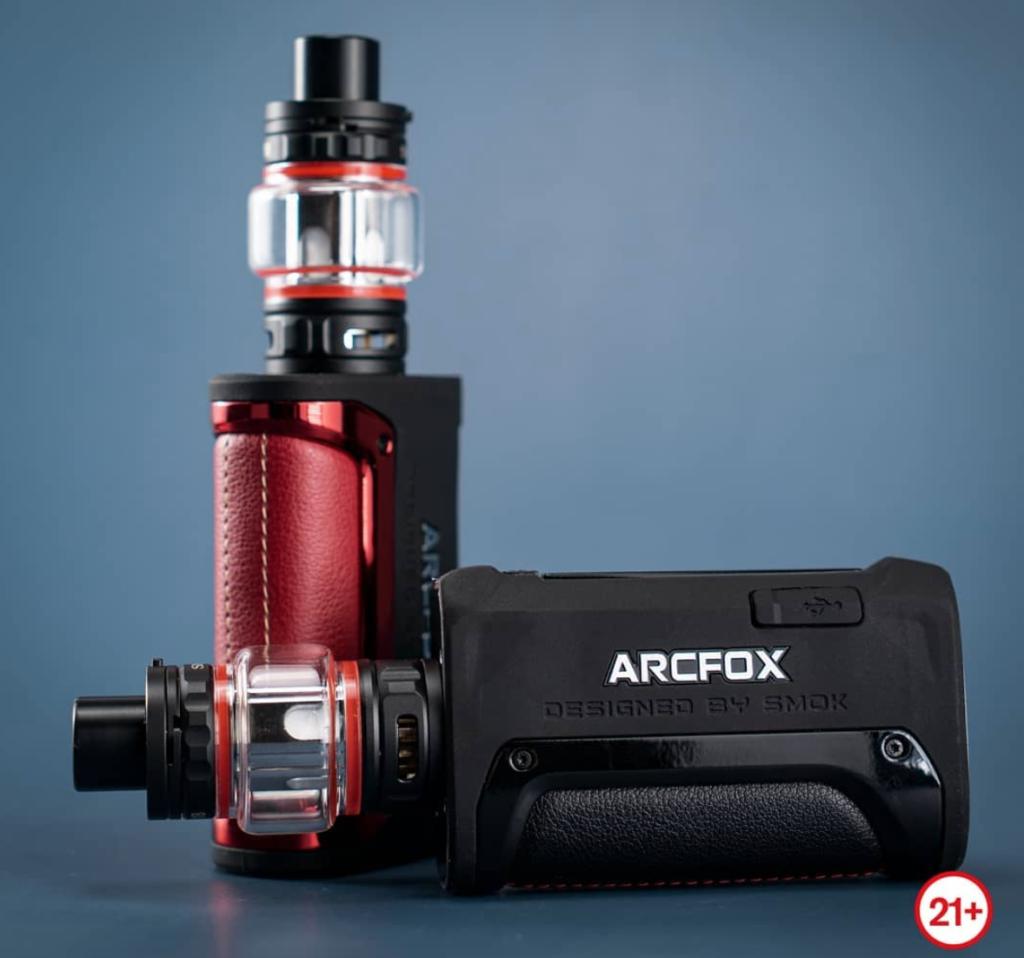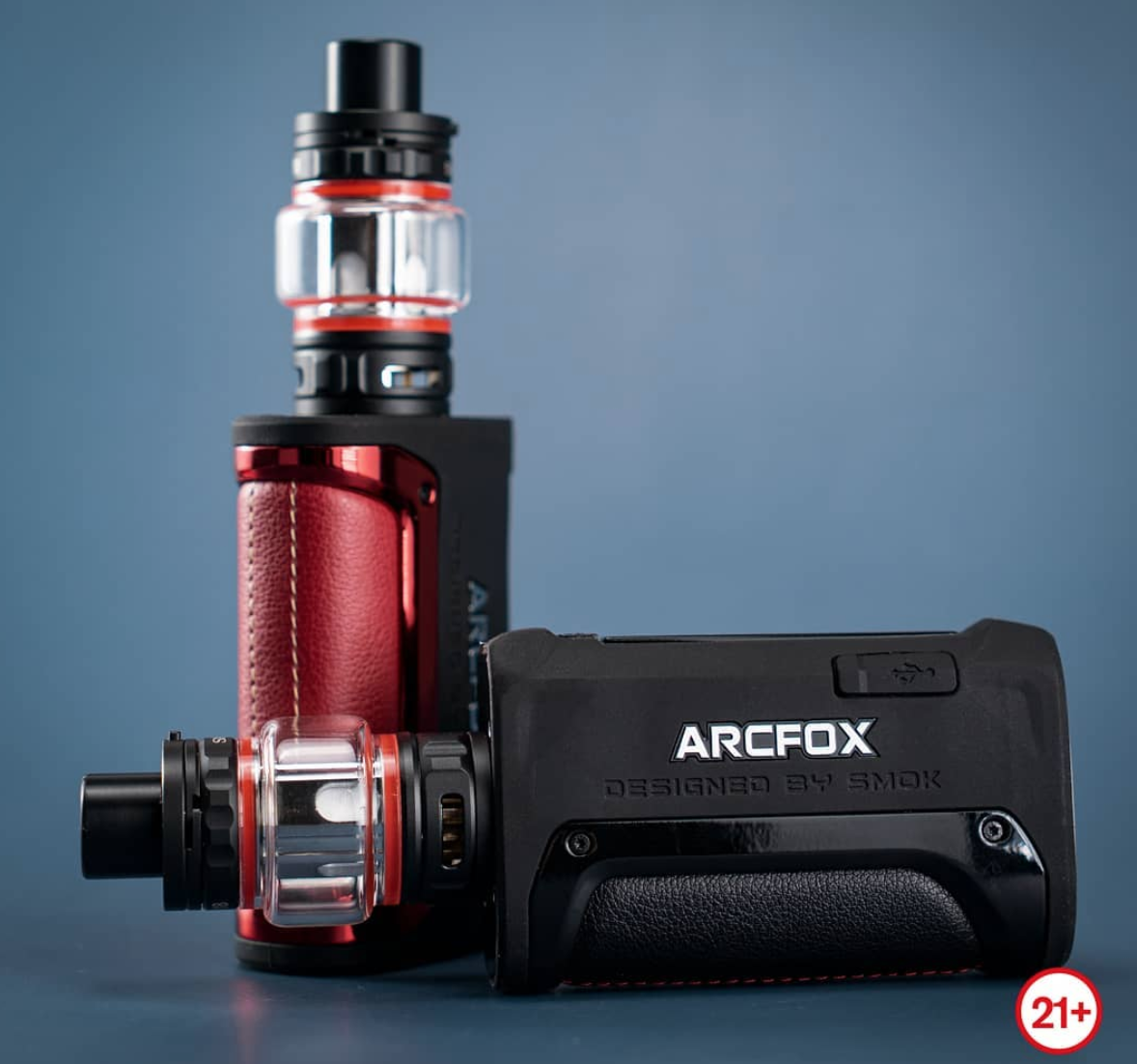 For SMOK, though, 12 days of usage from a mesh coil is very good indeed. I tried several others, they all performance the same – no wiggles, no dud coils.
You also have another option with coils: SMOK's TFV18 Meshed 0.33ohm Coil. This coil, in my opinion, is just as good as the 0.15ohm Coil, and is ideal for when you want to vape at lower wattages – anywhere from 20W to 40W.
If you want to crank up the wattage on the SMOK Arcfox 230W, you'll want to use the TFV18 Meshed 0.33ohm Coil – it can go all the way up to 150W without any real issues, although I wouldn't advise this.
What You Get In The SMOK Arcfox 230W Box
1 x ARCFOX Mod
1 x TFV18 Tank (7.5ml)
1 x TFV18 Meshed 0.33ohm Coil (Preinstalled)
1 x TFV18 Dual Meshed 0.15ohm Coil
1 x Bulb Glass Tube Replacement
1 x Type-C Cable
SMOK Arcfox 230W Mod Specs & Features
The tank is great with this sub ohm kit. But it is the brains of the kit, the SMOK Arcfox 230W mod, that actually makes everything happen.
Like most modern SMOK mods, it is designed brilliantly. I love the way it looks, how and where the buttons are placed, and how comfortably it sits in my hand.
The SMOK Arcfox 230W is P67 Waterproof, Dustproof, and Shockproof. This means you can drop it in the bath or the pool, take it to the beach, and smash it around and it will work just fine.
It also supports USB Type C 2.0 as well, so you can quickly charge it up on the fly and upload new firmware much faster than a mod that uses standard USB ports.
As always, you have a ton of vaping modes – things like TC and Bypass Mode – if that's your bag. I don't tend to mess around with these; I'm a single vaper. I just stick it in standard wattage mode and get on with it.
But it is nice to have these other options in place for vapers that like to mess around with their mod's settings in order to augment how it produces vaper with different tanks.
And because the SMOK Arcfox mod will go all the way to 230W, you're good to go with RDA tanks as well. You can rock some seriously low-resistance builds on this thing and push it into the high 100Ws.
I didn't want to like the SMOK Arcfox 230W vape kit. But I ended up loving it. If you wanna check it out, you can pick one up now via DirectVapor for $74.95 (with FREE shipping).
Drake Equation
Co-founder and Editor of VapeBeat. I make the words.