USV MachON3 vs Ohm Boy RAGE Squonk Mod | Best Dual Cell Squonker?
By Drake Equation • Updated: 09/24/19 • 7 min read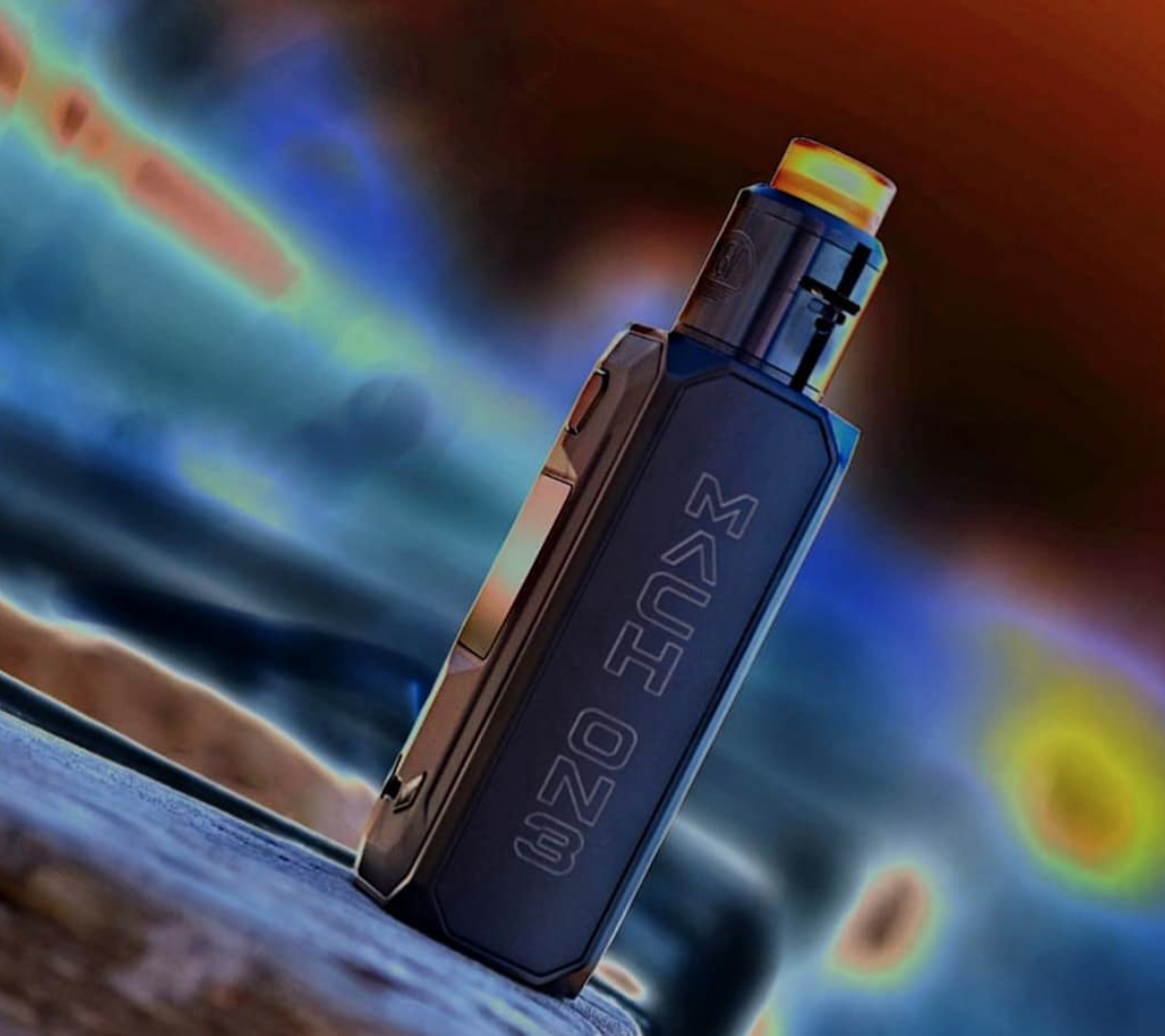 The USV MachON3 is a regulated squonk mod that, unlike most squonk mods, rocks two 18650 cells. Here's EVERYTHING you need to know!
---
USV MachON3 vs RAGE Squonk Mod | Quick Verdict
I own and love both of these mods, but for my money, the USV MachON3 is definitely the one to go for if you're on the fence about these two squonk mods.
The reason for this is threefold:
The USV MachON3 comes with a decent RDA (The Rage Does Not)
The USV MachON3 Has More Power
The USV MachON3 (Like The RAGE) Runs Dual-18650 Cells
For this reason, as well as overall performance, the USV MachON3 does offer significantly better value for money. After all, you're getting a squonk mod (with more power) and an RDA for the same price as the RAGE (which doesn't come with an RDA).
Both devices are fairly chunky too, so don't go expecting a svelte in-hand experience. These mods are big and hefty. And if you're anything like me, you won't mind this in the slightest.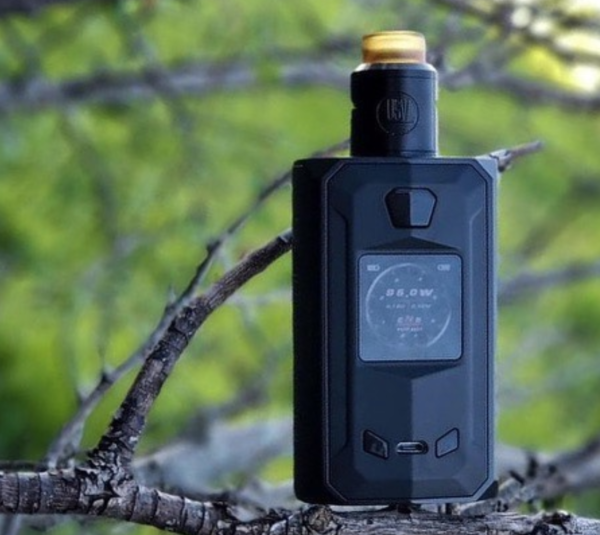 Pin
---
Full Comparison of Both Squonk Mods
USV MachON3 
The USV MachON3 squonk mod is quite a unique beast in the arena of squonk mods.
It is 100% regulated, which is very cool. AND it runs on two 18650 cells.
This was kind of a big deal when these mods came out for two reasons:
Most squonk mods are unregulated, meaning they're basically mech mods.
Nearly ALL squonk mods, at least 95% of them, anyway, run on single 18650/20700 cells
So, yeah – the USV MachON3 and RAGE spotted a pretty big hole in the squonk mod market and went after it BIG TIME.
USV MachON3 Specs
Here's a quick breakdown of the USV MachON3 mod's core specs and features.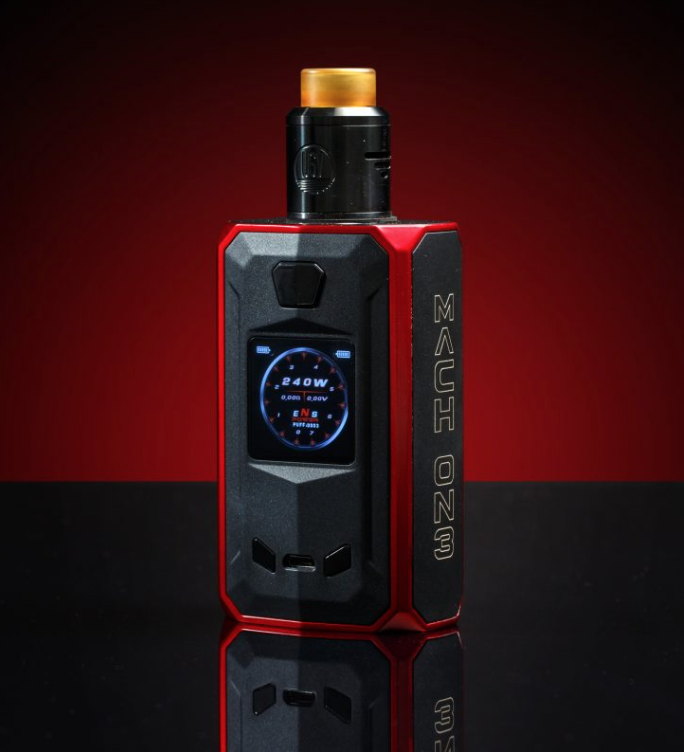 Pin
As you can see, there's quite a lot going on here. The display, for one thing, is very impressive – TFT means detailed colors and defined text.
Beyond this, you have support for TC vaping as well as ALL the safety benefits of running a regulated mod.
Screen Type: 1.3 inch TFT
Power Range: 5W-240W
Temp Control Range: 93°-315°C/200°- 600F°
Input Voltage: 5V-1.5A
Output Voltage: 1V-8.4V
Resistance Supported: 0.1-2.0Ω
Available Modes: POWER/BYPASS/TEMP
Standby Current: <200 μA Temp Control coil supported: NI/TI/SS316 Spring loaded 510 connector
USV MachON3 Price
The USV MachON3 ain't cheap; it costs $99.95 via DirectVapor.
But this is to be expected. The mod is packed with innovative features and is designed for serious vapers.
However, for this price, you do get a pretty nifty-looking RDA that goes by the name of MACH TWO RDA.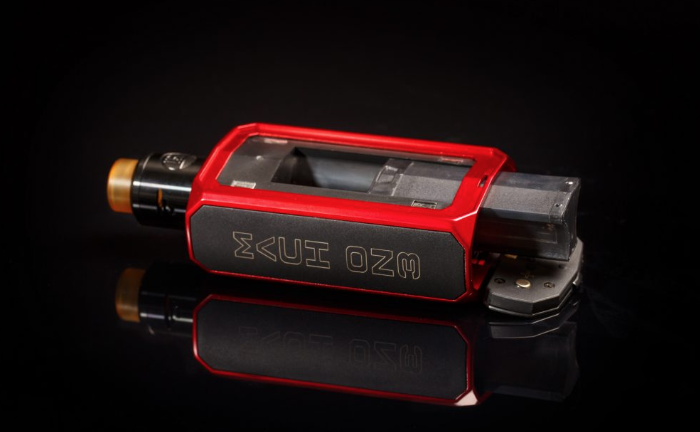 Pin
All told, this is a VERY compelling package. I've been waiting for something like this for A LONG TIME.
I ordered mine more or less as soon as I heard of it!
USV MachON3 Squonker Mod
How it works is fairly straightforward; it's a squonker mod, so it follows normal procedure.
However, the squonk bottle is integrated in a VERY different manner.
It holds 8ml – I know, that's a f**k ton of juice – and it is shaped oddly in order to house the two 1850 batteries inside the device.
You have to take out the batteries whenever you refill the bottle, but with 9ml it doesn't really matter all that much – it'll last you most of the day.
USV MachON3 Pros
The way I see it there are several clear reasons you'd get this mod:
It's regulated
It runs two 18650 cells
It holds an INSANE amount of Juice (9ml)
It looks very nice.
Interested? You bloody well should be!
This is easily one of the best dual-cell squonk mods around right now.
USV MACH ON3 240W TC Squonk Vape Starter Kit Specs
Dual High-Amp 18650 Batteries (Sold Separate)
8mL Capacity Squonk Bottle
Weight – 453g
VO TECH 240W Chipset
Wattage Output Range: 5-240W
Voltage Output Range: 1V-8.4V
Resistance Supported: 0.1-2.0ohm
Temperature Control Range: 93°-315°C / 200°-600°F
Extensive Temperature Control Suite
Ni200, Ti, Stainless Steel Compatibility
Zinc-Aluminium Alloy Chassis Construction
Carbon Fiber Accents
1.3″ TFT Colored Screen
---
RAGE Squonk Mod
If you follow VapeBeat on Instagram you'll know that I have used the RAGE squonk mod pretty heavily during the past 12 months. It features inside A LOT of my posts on there.
And the reason for this is simple: it's a freakin' great squonk mod. It looks badass, works great, and is super-simple to setup and live with. I probably used mine pretty much exclusively for about 3/4 months.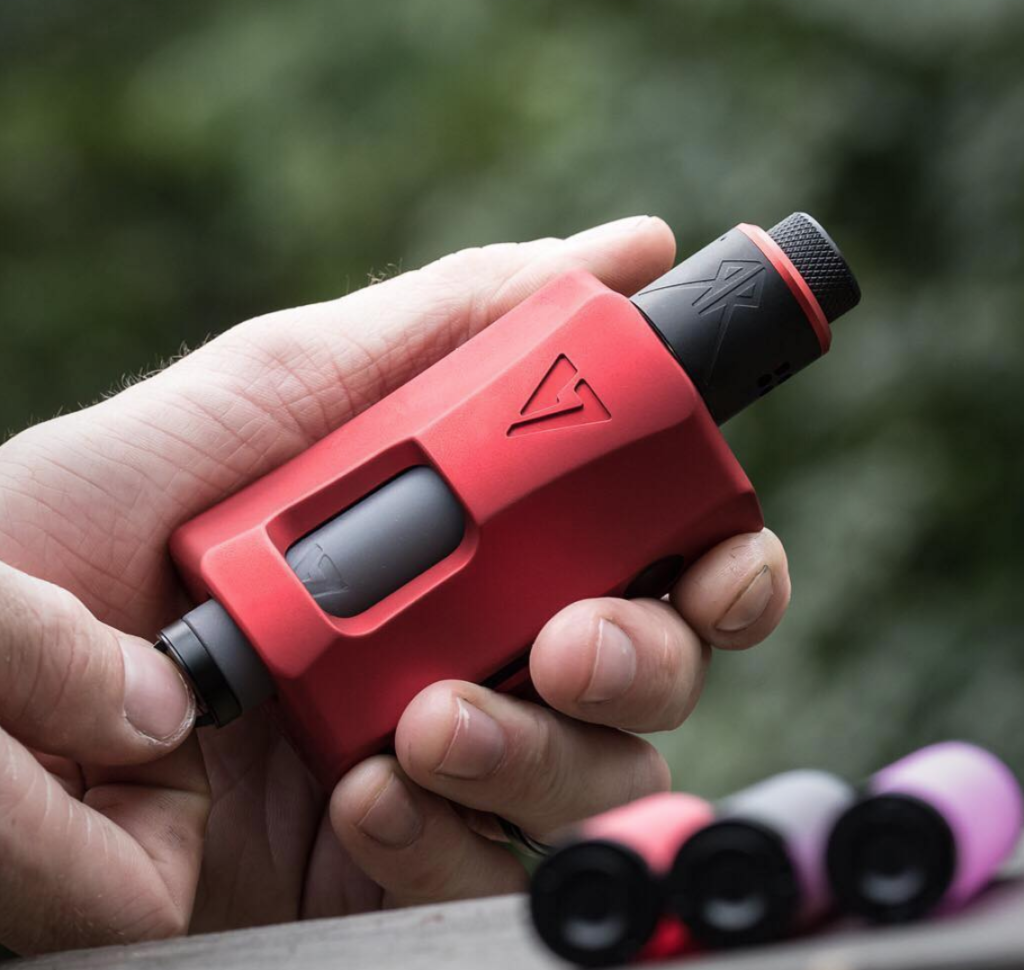 Pin
I love the design, the feel, and the fact that it has built-in features like temperature control modes and Bypass Mode (even though I never used them). Mostly, though, it was down to the fact that it ran dual-18650 cells and was 100% regulated.
This thing is an absolute BEAST.
Performance is very good and the design is very nice. It does not come as a kit though – so you DO NOT get an RDA with it.
You get 155W of power, less than the MachON3, as well as support for TC, and the squonk bottle system is fairly well implemented (I do prefer the MachON3's system though).
This squonk mod kind of does everything, so if that's your thing you're in good hands.
By itself, it'd be untouchable. But it isn't; it has competition. And the competition in this context is VERY good.
Is The RAGE Squonker Better Than USV MachON3?
It's really hard to say. I love and use both mods, but coming from the standpoint of someone that has neither, I'd firmly say the USV MachON3 has the RAGE covered.
Why's that?
Simple: it has more power (240W), it runs on dual-18650 cells just like the RAGE squonker, it's 100% regulated, it looks amazing, and you get a really good RDA included with the price.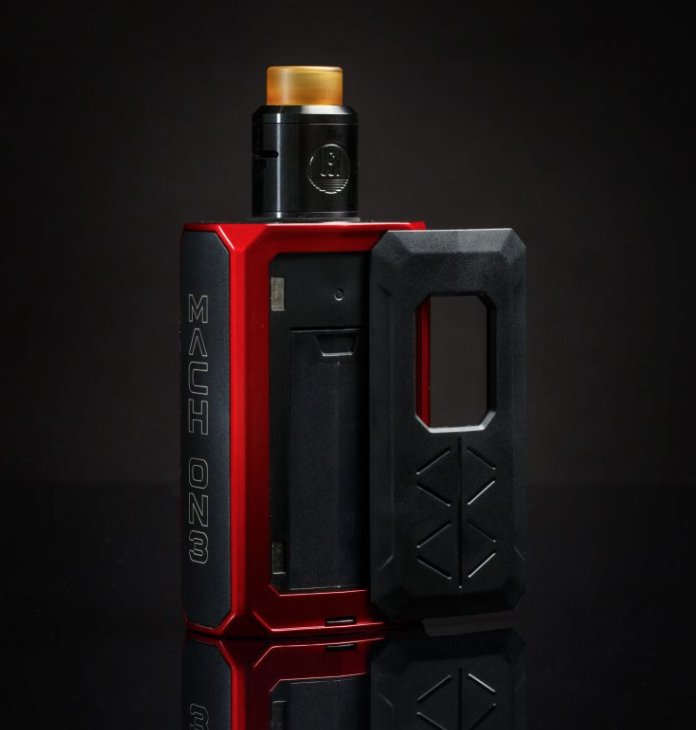 Pin
For me, that's just better value for money.
I also kind of prefer the way the USV MachON3 looks as well.
It's more ergonomic and the squonk bottle is better implemented into its industrial design.
The USV MachON3 is pricier, yes, but you have to keep in mind that you're getting a very good RDA with it too. The RAGE comes with nothing – just the mod and some spare squonk bottles.
---
Competitor Dual-18650 Squonk Mods?
Most squonk mods are unregulated and rock single 18650 cells. I'd say about 95% of ALL models follow this trend.
You can get regulated, single cell squonk mods – mods like the Vandy Vape Pulse 80W – but if you're after an ASS-KICKING dual-18650 squonk mod similar to the USV MachON3…
You should 100% check out the following squonk mods – they're our top-rated picks for right now:
[ninja_tables id="6897″]
---
Best Option For New Squonkers?
The USV MachON 3 delivers brilliant performance, looks insanely good, has more power under the hood, and it comes with a great RDA tank.
For me, this makes it the superior setup in this context.
You get more with it and this equates to better value for money, especially if it's your first regulated squonk kit.
Plus, you can get it with free shipping via DirectVapor for $99.95 – that's only a little bit more than the RAGE squonker.
Drake Equation
Drake is the founder and editor of VapeBeat. He started the blog WAY back in 2015 when, upon quitting smoking, he struggled to find any useful information about vaping online. With a background in journalism and a newfound hobby on his hands, he set about creating VapeBeat – a blog all about making vaping simple to understand for new users.