Lost Vape Orion vs JUUL – No Contest, The Orion KILLS IT!
By Drake Equation • Updated: 05/01/19 • 6 min read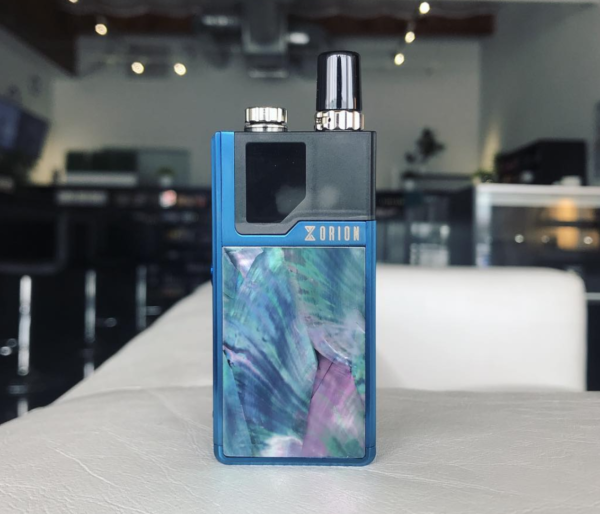 Thinking of getting a JUUL? Forget about it! The Lost Vape Orion is a VASTLY superior vape device. And this is why…
---
Quick Verdict – Why The Lost Vape Orion is Better Than JUUL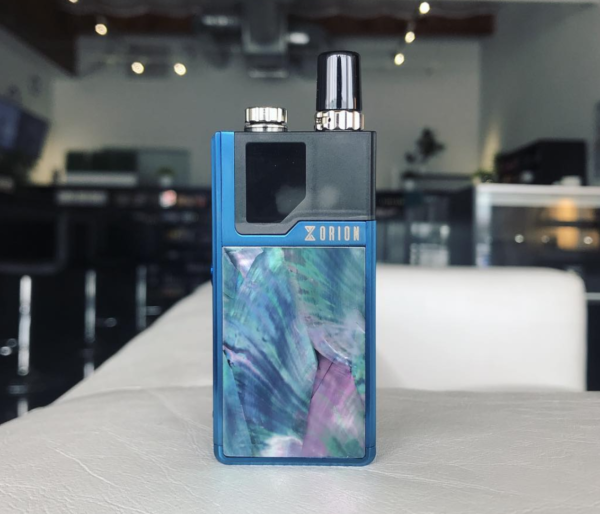 Pin
Lost Vape Orion Pros:
Vastly Superior Battery Life (All-Day Charge)
It's 100% Refillable (You Can Use Your Own E Juice)
Looks Better (More Premium Build Quality)
Better Vapor & Flavor
It's Cheaper To Run
The Lost Vape Orion is just about the best pod mod vape on the planet right now. Next to the UWELL Caliburn and the budget-friendly SMOK Nord, it is one of the only options worth looking at right now.
It's 100% refillable, so you can use your own Nic Salts E Juice (these are my #1 favorites right now FYI), it has very good battery life that is around twice the size of the JUUL's, and it is cheaper to acquire and cheaper to run (JUULpods are just too expensive).
And like the JUUL, it's an MTL vape pod. This means it draws just look a cigarette, making it an ideal choice for those coming off of cigarettes. The pod's coil heads also last, on average, around two weeks as well which is utterly brilliant and will save you plenty of $$$ in the long run.
Oh, and the Orion can also sub ohm vape too; it has 0.2ohm and 0.6ohm coil head options.
Bottomline? The Lost Vape Orion 100% destroys the JUUL in every conceivable manner. Do not be swayed by the artificial JUUL hype; the device sucks, it has terrible battery life, and it is too expensive to run.
The Lost Vape Orion is more expensive ($58.99), but it performs unlike anything else in the space right now – it is the ultimate pod mod system around right now.
---
Full Comparison of The JUUL and Lost Vape Orion
Design
Both the JUUL and the Lost Vape Orion are pod mods. They're both exceptionally portable and will easily fit pretty much anywhere on your person.
The Lost Vape Orion is larger and arguably better looking. It has a bigger battery (around twice the size of JUUL's) and it uses refillable pods, so you can use your own E Juice which lowers the cost of running the device dramatically.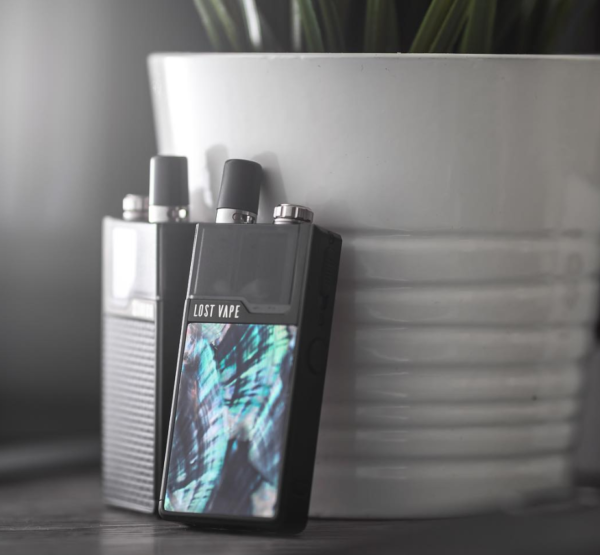 Pin
The JUUL, meanwhile, runs on proprietary pods. And this sucks. You basically have to buy them via JUUL and they aren't cheap – $15.99 for a pack of four. Each JUULpod lasts about 200 puffs, which isn't great either as this will mean changing pods at least twice a day for heavy vapers.
Aesthetically, the JUUL is a decent-looking piece of kit. It's smart-looking and works simply enough. However, it will ONLY charge via a proprietary charger (the Orion uses microUSB) and this makes on the go charging a pain, especially if you forget the charging dock (and you will forget it, all the TIME).
Performance
JUUL made its bones by developing ultra-strong pods for its vaping device; the top one is 50mg which is an insane amount of nicotine. With stronger nicotine, you take fewer hits – or so the theory goes.
Most do not use 50mg nicotine, however, and this means the device gets more use which negatively affects the battery life, bringing it in well under two hours. This is very low. Even for a pod mod.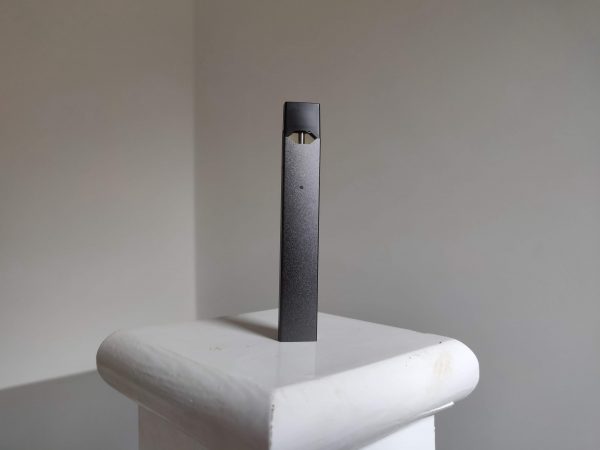 Pin
The vapor quality and flavor are OK, but nothing special. Flavors for JUULpods are limited, and while you do have third-party options for cheaper JUULpods, I still always prefer to use my own Nic Salts E Juice.
The Lost Vape Orion is the exact opposite. It looks and feels like a proper vape. It is 100% refillable and the coil heads inside its pods deliver masses of flavor and very decent clouds. In addition to this, the coils inside them tend to last, on average, around two weeks which is very impressive.
Both are MTL devices too, though the Orion will run sub ohm coil heads too. The Lost Vape Orion feels like a true vaping device – one that you can use all day, that can vape however you want to vape, and its battery won't crap out within a few hours of use, which brings me to my next point…
Battery Life
This is the main why I never recommend JUUL to anyone: the battery life is utterly terrible. I'm talking less than two hours with moderate usage. And for me, that is totally unacceptable.
To make matters worse, it isn't even easy to recharge as you need a bloody proprietary charging dock to do this – and you ALWAYS forget to bring it with you to work or when you go traveling or for a night out at a friend's house.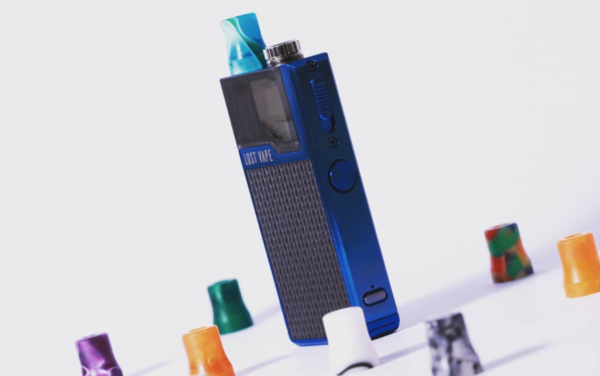 Pin
The Lost Vape Orion has decent battery life; it's not as good as some but it is VASTLY better than JUUL's. It also charges via microUSB, so you can pretty much charge it anywhere (everyone has microUSB cables) and it charges fast too (about 30 minutes).
Ideally, when running the Lost Vape Orion, you'll want to top it up throughout the day when you're not using it. This will ensure the battery is always full(ish) and you don't run out of battery should you decide to go out after work for food or drinks.
Cost of Running
The JUUL costs a bomb to run; JUUL pods retail for around $15.99 for a pack of four and that will last you, at best, a few days. Over time you're looking at spending way more than you would if you had a refillable pod system.
The Lost Vape Orion is 100% refillable and this means you're free to shop around and try all the Nic Salts E Juice brands you fancy. You get more freedom and will save a fortune. A 60ml bottle of Nic Salts E Juice can be had for around $19.99 and it will last about a month in the Lost Vape Orion.
Things really start adding up, however, when you factor in the cost of the JUUL pods. This is where JUUL makes ALL of its money – it ain't worth $16 billion for nothing!
Which Should You Buy?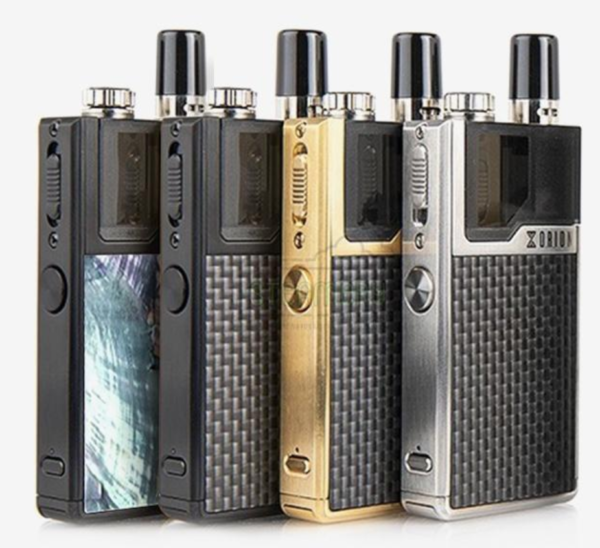 Pin
Simple: the Lost Vape Orion – it is a vastly superior device that is cheaper to run and provides a better overall vaping experience. If you're new to vaping, the ORION is simple to set up and offers decent battery life and the ability to run whatever E Juice in it you like.
JUUL is too locked down, too expensive, and the battery life SUCKS. Avoid it at all costs, basically.
The Lost Vape Orion retails for just $58.99 over at VaporDNA and you can add on a 2 or 5-year warranty to that for a few dollars more.
Drake Equation
Co-founder and Editor of VapeBeat. I make the words.