How I Got 3 DAYS Battery Life From My Dual-18650 Vape Mod
By Drake Equation • Updated: 09/28/18 • 6 min read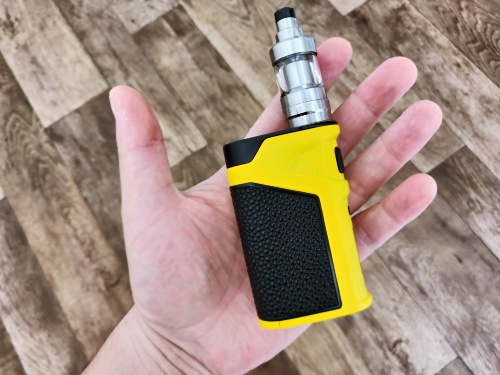 Vape I just got back from a trip to Amsterdam, and while I was there I did a little experiment: could I get 2-3 days battery life from a dual-18650 vape mod? Almost! I got real close, and this is how I did it…
---
Amsterdam. It's a wonderful place, a place packed with good people, culture, great food, stunning architecture, and coffee shops that sell weed.
With this in mind, it's no wonder that Amsterdam has been voted one of the happiest places to live on Earth – it's currently ranked #6.
I just spent a couple of days in Amsterdam with some friends and my fiancé, that's us below.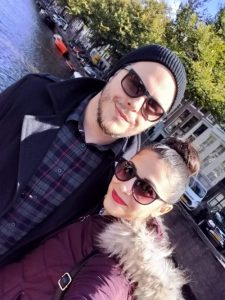 Pin
And while I was there I conducted a little experiment…
Could I ACTUALLY get through 2-3 days on a single charge from two 18650 batteries?
Dual-18650 Vape Mod Battery Life – Would It Cut The Mustard? 
That's basically around 40+ hours of vaping, give or take, as I don't vape when I sleep. But even with this taken into account, it was still a pretty tall order.
I knew I couldn't use a sub-ohm tank or a rebuildable, as they require too much power. The only tank I owned that might do the job was my Kayfun, so that was my weapon of choice while on vacation.
The mod I used? UWELL's Ironfist, which is a dual-18650 mod that looks kind of like a Lambo with its loud, in-your-face yellow and black chassis.
As for the batteries, I opted to go for a fresh set of FOG STAR Batteries (18650s, obviously).
With E Juice, I took a combination of standard E Juice (60/50, 6ml Nicotine) and a couple of bottles of Yami Salts. You can run Nic Salts E Juice through a Kayfun, as they're not sub-ohm.
Nic Salts give bigger hits, so, therefore, you vape less.
And I'd need to cut down my vaping if I wanted to get through three days of use from a single charge.
Did I Take My Vape Battery Charger Too?
Of course! I had no idea whether this experiment would work or not; I also knew I'd be drinking as well, and the more booze you drink, the more you vape.
From the outset, I wasn't confident.
But I knew the Kayfun ran at very low wattages and still performed, so I was pretty convinced it'd make it through at least a couple of days.
So… How Long Did My Vape Mod's Battery Life Last?
Day One
By the close of Day One, with very moderate usage, I'd run the battery down to 70%. Not too bad. But still not good enough for the experiment; I needed to make it more efficient.
Day Two
So, on day two, I ensured that when I wasn't using the mod I turned it off.
This way, any idle power sipping would be nipped in the bud. Annoying, yes! But it worked.
At the close of play, I'd used less than 20% of my remaining battery life.
Day Three
And this meant I went into day three with just over 50% battery life on my vape mod..
This was also my last day in Amsterdam too, so I was feeling pretty confident by this point, so long as I was careful with usage and I switched off the mod when I wasn't using it.
Then Death Came Knocking…
When did the mod eventually die? It didn't happen in Amsterdam! Nope, it made it all the way home, finally dying on the drive back to my house from the airport!
But that's still a really impressive performance: 3 days from a single set of 18650 batteries.
It'd be impossible to do this with a high-power sub ohm tank or a rebuildable atomizer, so the key here was the Kayfun tank.
Why Kayfun Tanks (And MTL Tanks) Are Great For Battery Life
It's kinda simple, really: a standard mesh coil vape tank will run anywhere from 50W to 100W, and even with three batteries, this will still run down pretty quickly – more power means more battery drain.
Conversely, my Kayfun tank runs in and around 10W to 15W, if I'm feeling fancy, on a 1.4ohm build.
This means it sips power, leaving plenty of juice left in the cells for prolonged vaping sessions.
The Kayfun is an MTL vape tank, meaning it draws like a cigarette. It's also rebuildable, it's basically an RTA, but because of its tiny deck, you can't really run it as a sub ohm tank.
But! A Kayfun produces great vapor, even at low wattages, and insanely precise flavor, especially when used with PG-heavy E Juice – you want, nay NEED, that throatiness when using an MTL tank.



And this is why I always use Kayfun tanks when I'm out of the house, on nights out, or long drives. It's better than a pod mod, just as convenient, and you get brilliant, precise flavor.
The only downside? Kayfun tanks are expensive; like $119.99-expensive!
That's a lot. But for me, the Kayfun pays for itself in a variety of ways; the most notable being its positive effect on battery life and overall flavor.
There are cheaper MTL tank options, however, and the "next best" option, in my opinion, would be Innokin's ZENITH tank which retails for around a fifth of the price of the Kayfun V5.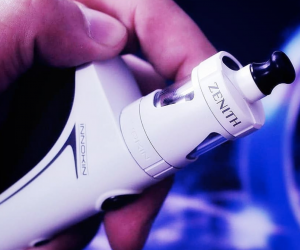 Pin
Is it as good? No, not even close – that'd be like comparing a Fiat to a BMW – but it is definitely a very good vape tank.
The Kayfun is just an exceptional piece of hardware (that's why it costs so much!).
TL;DR – if you want 2+ day's worth of battery life from your dual-18650 battery vape mod, get yourself a Kayfun tank. Mine just did three solid days of vaping in Amsterdam, and it didn't miss a beat!
---
Products Used In This Blog Post
Kayfun Tank | $119.95 (VaporFi)
UWELL Ironfist Mod | $63.99 (Flawless Vapes)
Yami Salts Juice | $19.99 Per 30ml (VaporDNA)
Drake Equation
Drake is the founder and editor of VapeBeat. He started the blog WAY back in 2015 when, upon quitting smoking, he struggled to find any useful information about vaping online. With a background in journalism and a newfound hobby on his hands, he set about creating VapeBeat – a blog all about making vaping simple to understand for new users.