How To Set Up JUUL For The First Time: A Helpful Illustrated Guide
By Drake Equation • Updated: 02/02/22 • 5 min read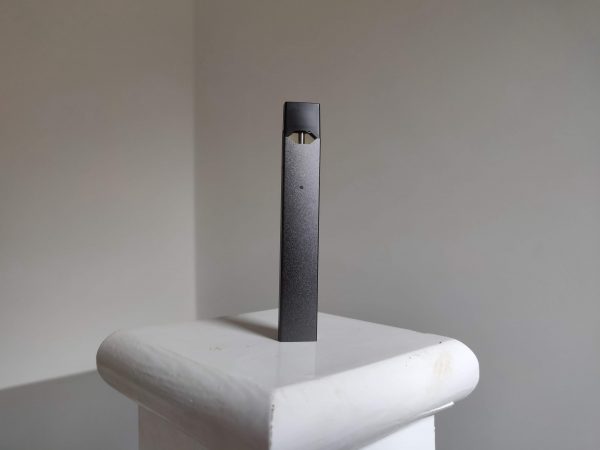 If you've just bought a JUUL and you're wondering how to set it up, you're in the right place. In this guide, we'll show you ALL the steps you need to go through to set up your JUUL vape.
---
In this guide, we'll show you how to set up JUUL for the first time. The JUUL is one of the simplest vapes on the planet, making it ideal for beginners. This is part of its attraction. That… and its innovative JUUL pods which run on Nic Salts E Juice.
However, JUUL isn't without its problems (battery life, for one, is terrible) and its pods are very expensive. My advice? Get one of these pod vapes instead; they're the highest-rated, refillable pod vapes we've tested in the past 12 months.
RELATED: JUUL vs RELX: Which is The Best Vape?
If you fancy getting a proper vape tank, you'll have way more options with your vaping. If you'd like to know more about vape tanks, make sure you check out our Best Vape Tank Guide.
Right, on with this JUUL set-up guide…
JUUL Unboxing – What You Should Have…
Much like the device, the JUUL packaging and box is very simple. Minimalist, if you like.
Inside the JUUL kit, you'll find the following things:
The JUUL device (the battery aspect)
A USB Charger
And that's it. But this is all you need to get started. And some JUUL pods, of course, but that goes without saying.
How To Set Up JUUL
Before you use the JUUL, you need to make sure it is fully charged.
To do this, connect it to the USB charger and plug in into something and leave it for a couple of hours.
Once it is fully charged, the light on the front of it will flash green. This means you're good to go.
The JUUL Charger
You can plug the JUUL charger into anything that accepts USB connectors – so, your PC, Laptop, or a charger. I have mine plugged into a USB charging port in my kitchen.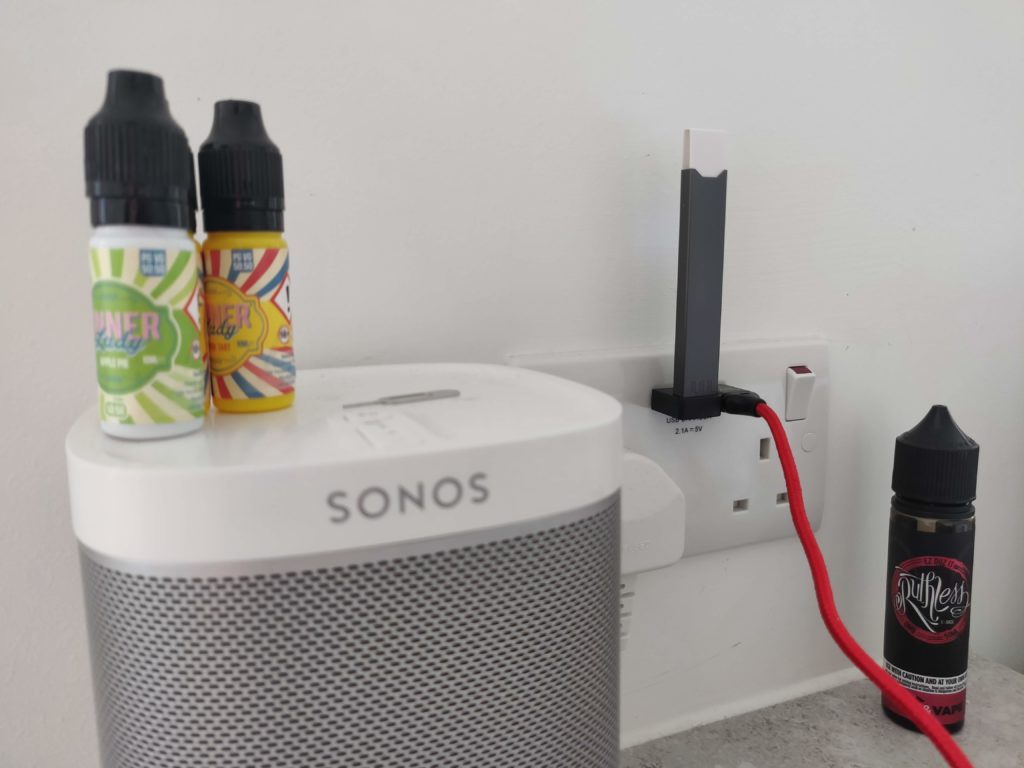 There is a magnetic connection in the JUUL device that holds it in place. All you have to do is put it near the charger and the magnets will pinch it from your hands.
How Long Does It Take To Charge JUUL?
How long does it take to charge a JUUL? Sadly, it's quite a long time. It takes around one hour to fully charge a JUUL. This slow pace is down to JUUL's proprietary charging method. Had JUUL used USB Type C on the JUUL, this charging time would be less than 20 minutes. But it didn't, and now you know why it takes your JUUL so long to charge up.
And for me, it is this aspect of JUUL – along with its very poor, overall battery life – that make it really hard to recommend to my readers. I used JUUL for a month or two back when it came out. But the damn thing always ran out of battery and was too expensive to run long term – it was nearly as expensive as smoking.
Instead, I ALWAYS recommend refillable pod systems to VapeBeat readers. These types of vapes have better battery life, are cheaper to run because you can use your own vape juice, and they're more reliable (and don't take an hour to charge up). My current daily driver, or, the vape I most recommend to people right now is the UWELL Caliburn G2.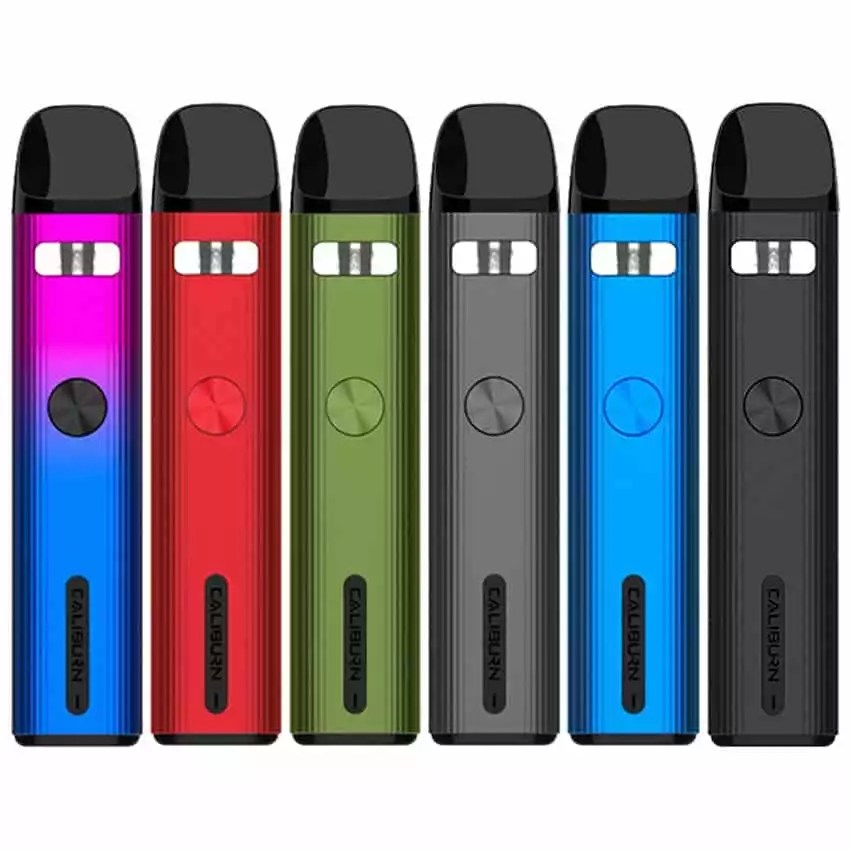 UWELL Caliburn G2
The UWELL Caliburn G2 takes everything that made the OG Caliburn so good and dials it up a notch. This means a better battery life, better coils, and better flavor. For this reason, it is easily one of our favorite pods on the market right now. A classic in the making, this one.
BEST USA DEAL
BEST UK DEAL
We earn a commission if you click this link – commissions help keep this site going.
---
The JUUL Pods
There are plenty of flavors when it comes to JUUL pods.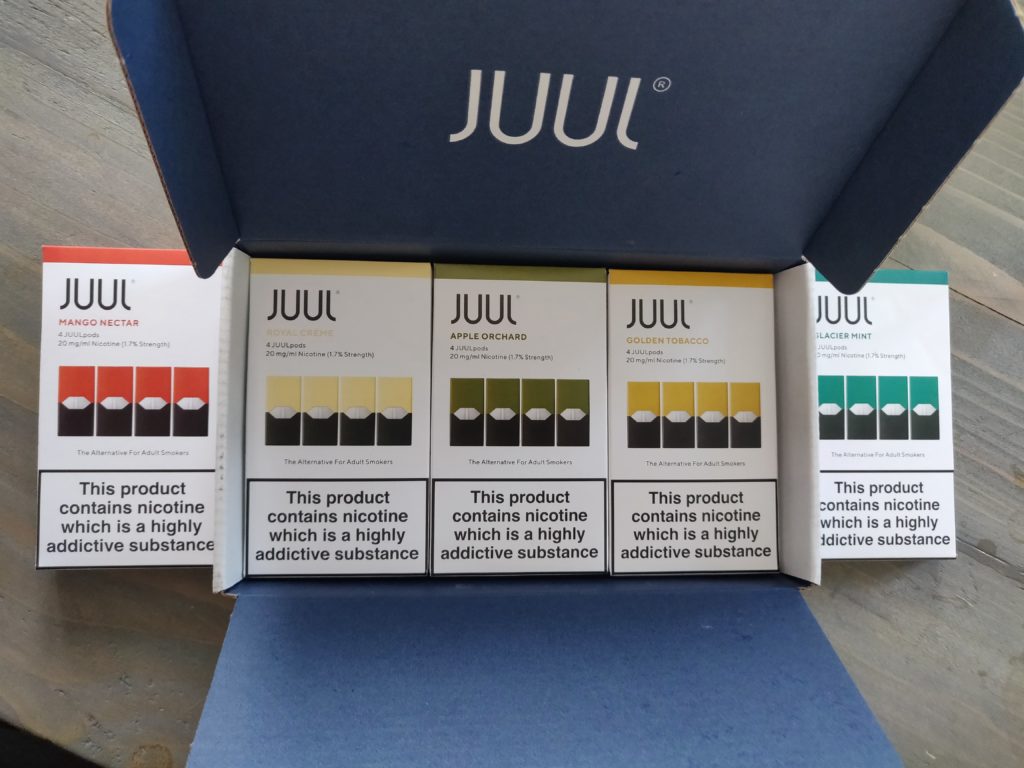 Here's a breakdown of what's currently available in the US:
Mango
Cool Mint
Virginia Tobacco
Cool Cucumber
Classic Menthol
Fruit Medley
Creme Brûlée
Classic Tobacco
In the UK, flavors are slightly more limited. You have:
Golden Tobacco
Apple Orchard
Glacier Mint
Mango Nectar
Royal Creme
Did You Know You Can Run Third-Party Pods Inside JUUL?
Well, you can – and, guess what! They're cheaper, bigger, and have more flavor options.
We already have a post ALL about the best JUUL Pods Alternatives, but for a sneak peek at our #1 top picks, simply check out the table below:
[ninja_tables id="9473″]
---
How To Install JUUL Pods
Each pack of JUUL pods contains four pods. And each of these pods is enclosed inside a container.
To access it, simply pop it out by breaking the plastic.
Once you've done this, remove the colored plastic sleeve on the end and insert it inside the JUUL device.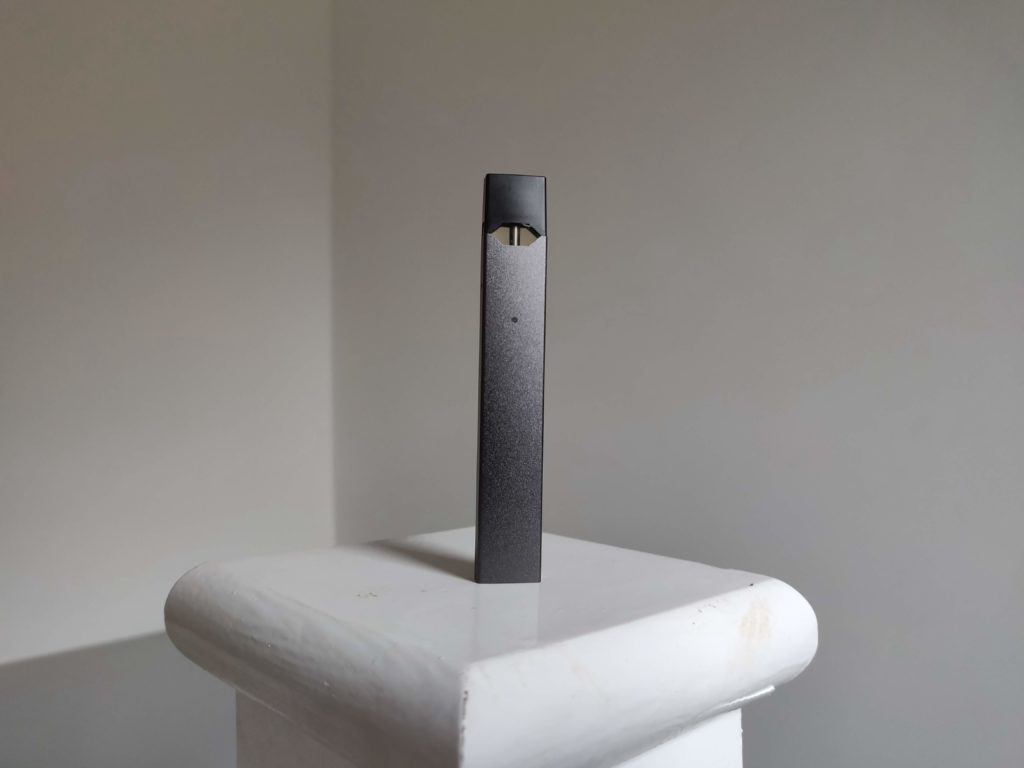 There is some resistance, just push through it and it'll pop into place.
And that's it! You're ready to vape your JUUL.
Simple, right?
But if you have been having trouble with your JUUL, or it is costing you too much money, check out the UWELL Caliburn G2 instead – it's a brilliant alternative to JUUL (and it'll cost you less to run).
Drake Equation
Co-founder and Editor of VapeBeat. I make the words.