If you're a heavy smoker and you want to switch to vaping, and you want an experience similar to smoking a cigarette, you'll need two things: 1) a simple, MTL device that's easy to use, and 2) Nic Salts E Juice
Why? Four reasons:
You want something that's easy to use, so you stick with it.
You want a device that is MTL and runs Nic Salts E Juice (hits more like a cigarette)
You don't want to be fiddling around with batteries/tanks/coils
You want something portable that doesn't take up loads of room
Most people would argue that JUUL is the simplest vape on the market. But I say, no, if you want a plug-n-play vape and don't want to mess around with vape juice, your best bet right now is Freemax AutoPod – it has a better battery life than JUUL, it vapes great, and it's completely refillable, so you will save a ton of money in the short, medium, and long term. And it's insanely simple to use. What more could you want?
Best Pod Vapes For Heavy Smokers (Updated For 2020)
The #1 Option For Flavor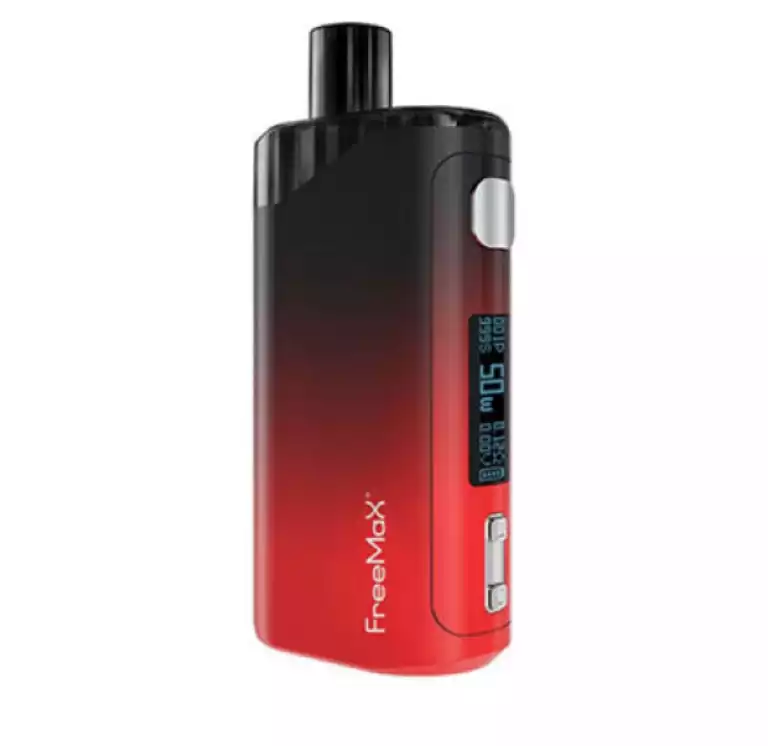 Killer Flavor. Epic Coils. Massive Battery Life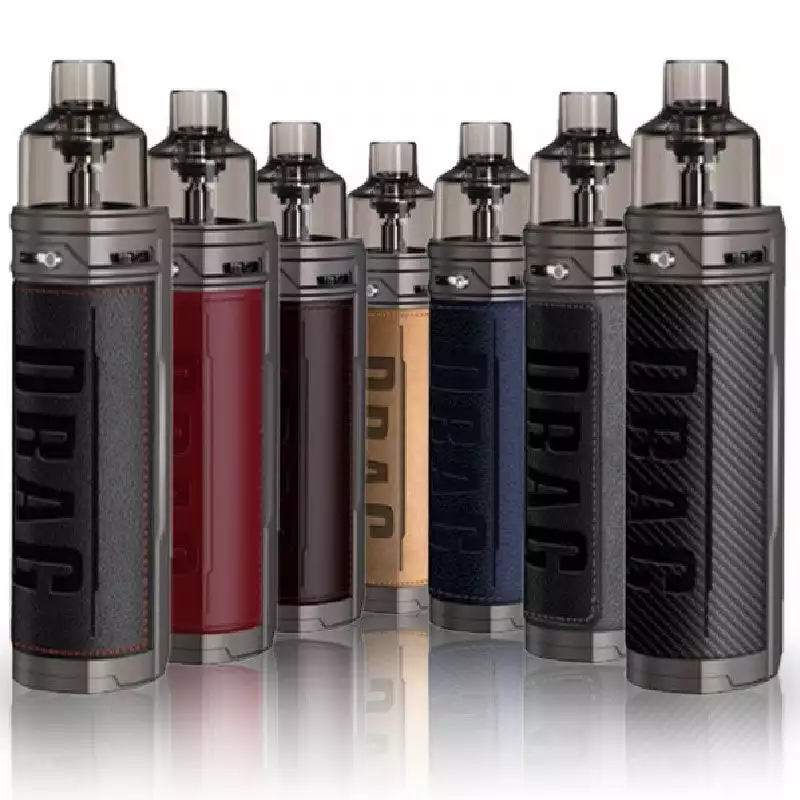 An Absolute POWER HOUSE....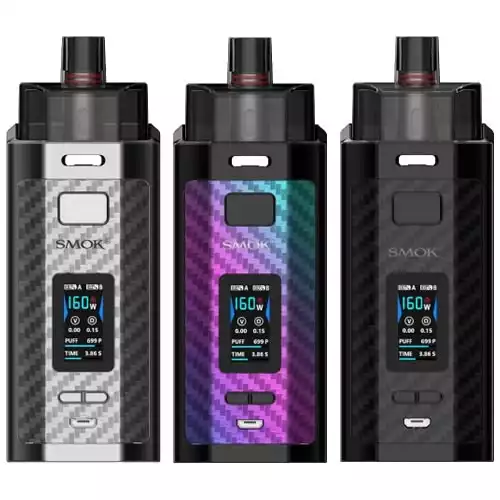 The "New" UWELL Caliburn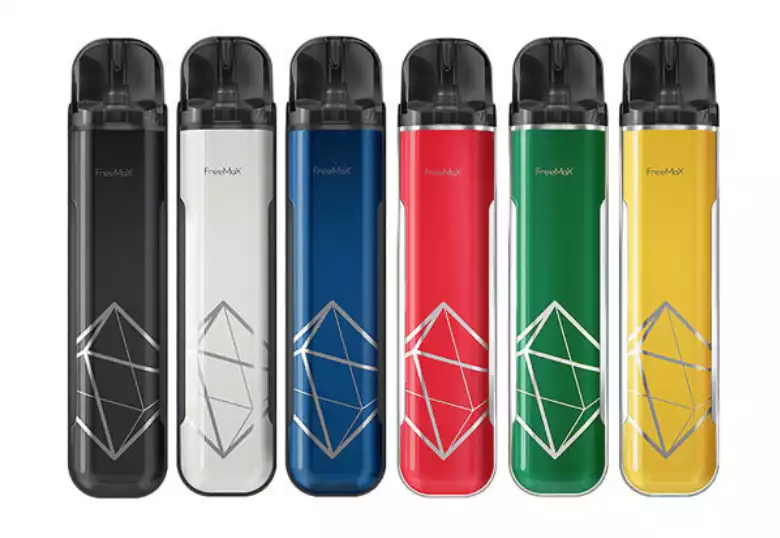 ---
Best Vapes For Heavy Smokers
Or, if you want an actual vape tank and mod kit, our current recommendation would be this one…
For the absolute beginner, the ASPIRE ROVER 2 40W starter kit is the perfect device. It's simple to use, the tank vapes just like a cigarette, and you can run Nic Salts vape juice in it which means you'll get a decent hit every time you use it. Nic Salts are good for ex-smokers because it's stronger and is closer to the type of hit you get from an actual cigarette.
And if you need Nic Salts vape juice, make sure you ONLY get the best quality juice possible.
If you're a heavy smoker and you're worried that switching to a vape won't satisfy your unquenchable lust for nicotine, think again! Contrary to what you might have been lead to believe, a vape can be just as satisfying (for nicotine cravings) like a cigarette.
You will definitely want to invest in some Nic Salts though – something like this would be ideal (it's a peanut butterscotch tobacco blend, one of my all-time favorites, and it's strong enough for even the heaviest of smokers at 35MG nicotine strength).
Nic Salts E Juice Are Best For Heavy Smokers Looking To Quit
And the reason for this is simple: Nic Salts E Juice is stronger than normal E Juice but it doesn't taste harsh.
It's also available up to 50mg in strength too, though that might be a bit too much. Even for hardcore smokers!
Trust me, 35mg to 30mg will be just fine, even if you used to smoke two packs of smokes a day.
So Why Don't We Recommend JUUL?
Pretty simple, really: it's non-refillable, the battery life sucks, and it is super-expensive to run in both the short and long term.
A pack of JUUL pods (carrying four pods) will set you back $15; each pod lasts about 200 puffs. And that means you'll get through about one a day (and that will end up costing you a lot of money).
If you want something similar to JUUL, just cheaper and easier to run, check out our Guide To The Best Pod Vapes – these vape pods are all refillable, have great battery life, and are all vastly superior to the JUUL.
You're still much better off with a refillable pod vape system, though. And the reason is simple: you get more choice and they're cheaper to run in the long run. This is why we ONLY recommend refillable vapes when talking about ultra-portable vaping devices, as it saves you a ton of money in the process.
Nic Salts E Juice (like the ones listed inside our Best Nic Salts Brands post) are not expensive, so they're obviously a better choice than JUUL and its propriety JUUL pods system. Another reason to avoid JUUL? It's single-handedly brought the vaping market to its knees with its nefarious marketing activities. Oh, and JUUL is also owned by a Big Tobacco company – and that's not cool. They're the bad guys, so you don't want to be supporting them.
Tips For Success With Vaping
The main thing is to get a kit that you like and can use without too much thought. All of the vaping devices recommended in this post are simple, easy to live with, and work great.
The other thing is E Juice. If you're going to succeed with vaping, you're going to have to enjoy it – and that means finding great flavors you like.
Use the Best Nic Salts Brands Guide to find the #1 brands that are making E Juice right now (or check out the table below for my #1 picks). All of the listed brands have a variety of flavors, so finding one or two you like shouldn't be too difficult.
Brand Name
Picture
Rating
Why It Rocks!
Best Place To Buy?

TOP BRASS – Tobacco Peanut Butterscotch

(My #1 RY4 Nic Salt Blend)

100%

The Perfect RY4 Tobacco/Dessert Hybrid Blend
Sweet, Nutty & Ideal For All-Day Vaping
30ML Bottles 
100% USA-Made E-Liquid

(The ALL-Time BEST)

100%

Amazing Flavors
Nicest Tasting Nic Salts on The Planet
Good Value For Money
Unlike Anything Else In Terms of Quality

(Perfect For Dessert Lovers)

98%

Perfect For Dessert Lovers 
Great Flavors, Super Smooth
Vapes Great
Tastes JUST Like It Sounds (Yum!)

(A RY4 To DIE FOR)

98%

35MG Strength
Tobacco, Vanilla & Caramel Blend
Quality Ingredients 
Amazing Flavor

(Sweet, Sassy & Sour)

98%

35MG Strength
Sweet, Tangy & Sour
Perfect For Fans of Fruity Vapes
Great Flavor; Perfect For All-Day Vaping
If you go the mod and tank route, you'll need to get the following:
Spare Coils – Stock up on these because when they go, the flavor goes, and the tank is not usable until you've installed a new one.
18650 Batteries – Make sure you buy decent quality batteries. I use these batteries, as they're highly rated, safe, and designed for vaping.
External Battery Charger – You'll need one of these to charge your 18650 batteries. I like ones with four slots, as you can charge more and never be without a powered-up vape mod!
That's about it! Again, if you'd like any more information or help to find the right vape for your specific needs, just drop me a line via our Facebook page!
Drake Equation
Co-founder and Editor of VapeBeat. I make the words.