It took awhile, but someone has finally done it!
The Eleaf iStick NOWOS is the first vape mod I have used that packs in USB Type-C for charging.
For me, this is a big deal. But beyond this, the Eleaf iStick NOWOS is a very impressive box mod.
It looks fancy and it has lots of features. This makes it A LOT different to mods like the Augvape DRUGA, which is just old-school as heck (in a good way though).
It packs in a non-removable 4400mAh battery. That's HUGE. And it delivers very good battery life.
You have 80W to play with and the mod is beautifully designed; it looks like something from a retro sci-fi film.
But for me, the main thing is that it runs USB Type-C…
USB Type-C Benefits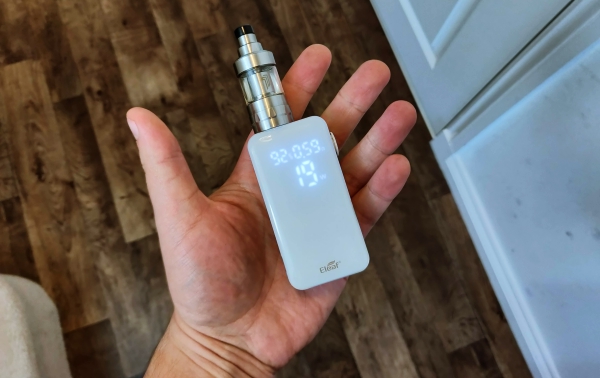 USB Type-C is not a new technology, it's been used on phones for years now, after replacing microUSB.
There are five main benefits to USB Type C
#1) It's Small – Half The Width & One-Third The Height of Standard USB
#2) It's Reversible – This Means You Can Stick It In However You Like; It Works Both Ways
#3) It's Proper FAST – It Can Transfer 10 Gigabits of Data Per Second
#4) It's Powerful – It Can Provide Up To 100W of Power – That's Enough To Run A Laptop!
#5) It's Very Flexible – You Can Use It To Run ALL Kinds of Devices & Standards
Eleaf iStick NOWOS Comes With Quick Charge (QC 2.0)
But the MAIN reason why you'd want USB Type-C on your vape mod is this… it charges from dead in just over 60 minutes (versus 2+ hours with standard, 2A charging.
And this is a huge deal.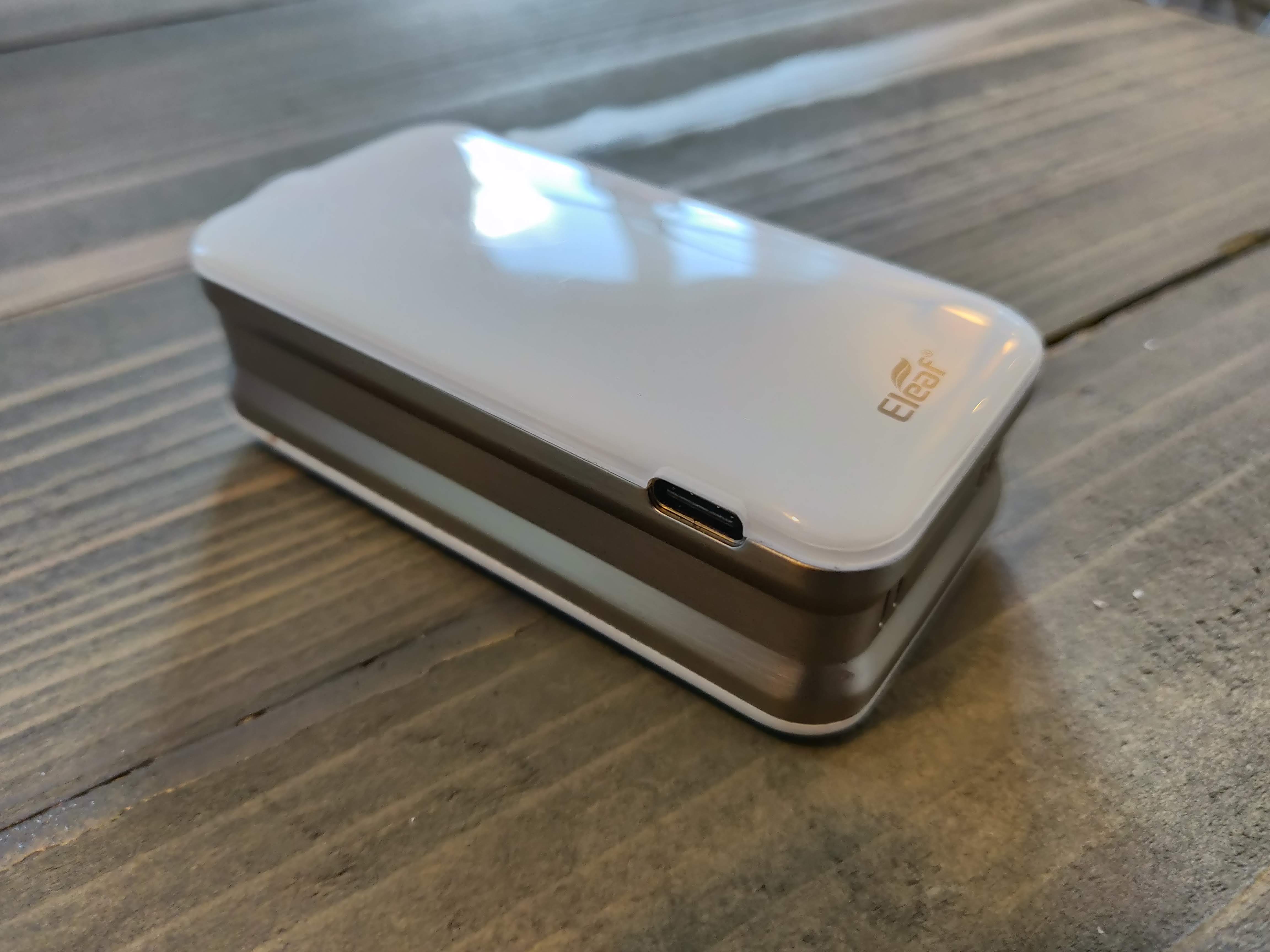 It works so well too; just plug it in and come back in 30 minutes and you'll have an almost full battery.
I tend to re-charge my Eleaf iStick NOWOS when it gets to about 50%. This way, it only takes 30 minutes to fully recharge the mod.
Eleaf iStick NOWOS Battery Performance
And because the Eleaf iStick NOWOS runs a massive 4400mAh internal battery, you're looking at very good battery performance anyway.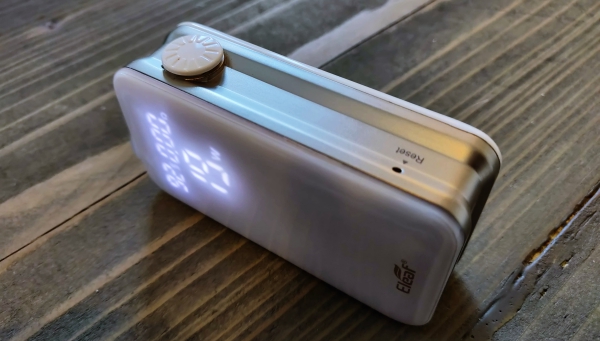 I tend to run my Kayfun V5 on the Eleaf iStick NOWOS, in and around 18-20W, and I'm getting a solid two days from the NOWOS.
With a sub ohm tank, like the ELLO Duro, which it comes with, where you tend to run it at about 40-60W, you're still going to be getting a solid, full day's worth of vaping before a top-up is required.
Is that enough to earn it a place on our Best Vape Mod Guide? Hard to say right now, I need to spend more time with it to better understand it's long-term performance.
Eleaf iStick NOWOS Performance
The Eleaf iStick NOWOS is a great little performer too; it looks badass and is super-portable and lightweight.
I love that the power rocker is hidden beneath the display; to reveal the power rocker buttons, simply tap the fire key three times and then adjust the power accordingly.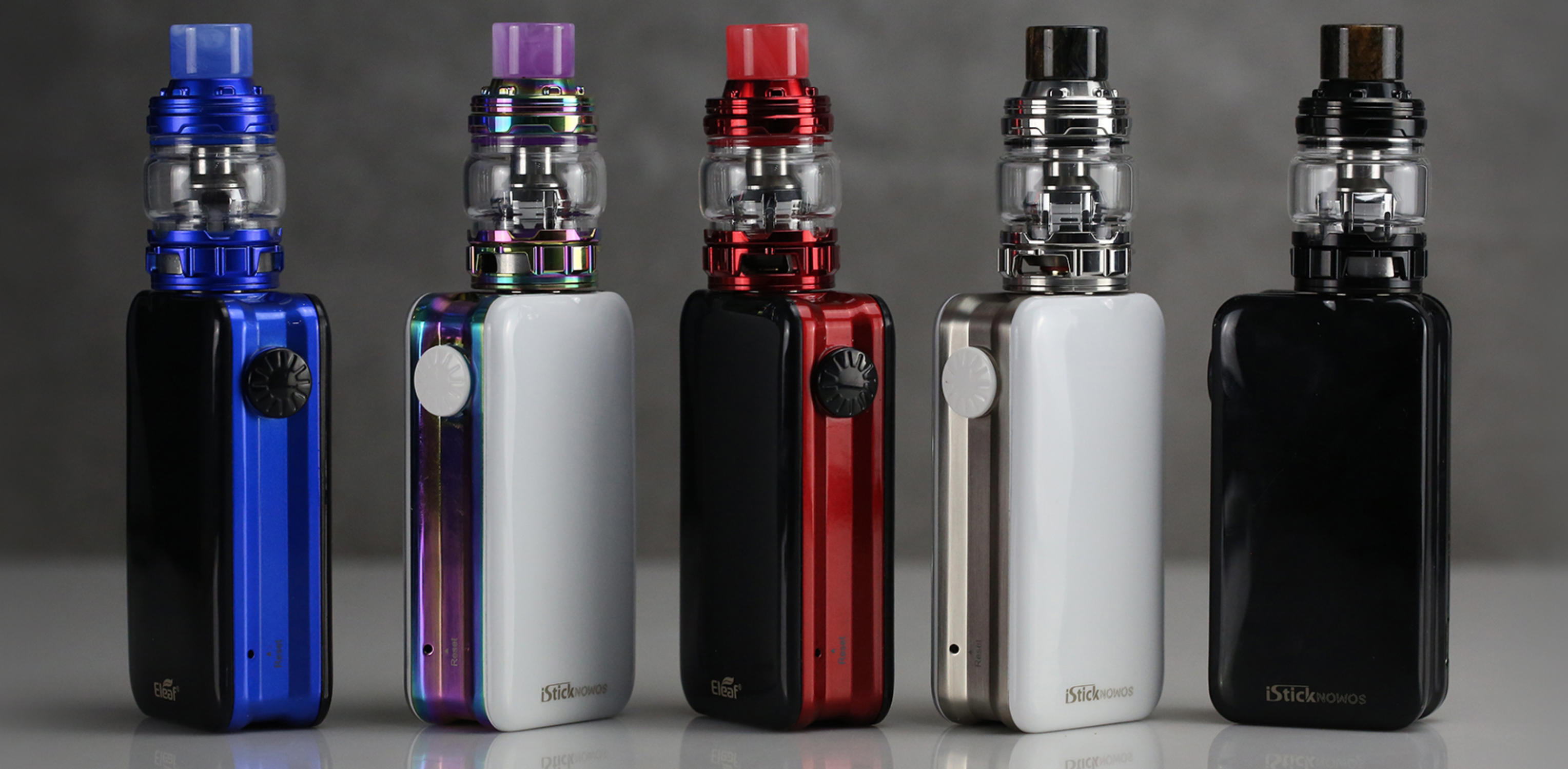 The Eleaf iStick NOWOS is available in five color options:
Blue
Dazzling
Red
Silver
Black
My review unit was the silver model. It looks really smart, but I think I prefer the look of the blue or red model.
Either way, it's a great little vape mod. But what I like so much about it is that I don't need to worry about having fresh batteries all the time.
And this does happen. You forget to charge your 18650 batteries and you're left hanging for hours while they charge. With a mod like the Eleaf iStick NOWOS, you're covered.
And even if you're not, you can charge it to around 70% in around 40 minutes. That's way better than waiting 2+ hours for your 18650s to charge!
Plus, The Eleaf iStick NOWOS Comes With A Great Mesh Tank Too
Most of the time, when you buy a vape kit, the tank it comes with kind of sucks. Not the case here, though: the ELLO Duro is a very competent mesh coil sub ohm tank.
I've been rocking it for a couple of weeks now and I have been immensely impressed by its performance, flavor, and the longevity of the mesh coils.
You get two coil heads with the kit:
#1) HW-N Dual 0.25ohm
#2) HW-M Dual 0.2ohm
They're both rated for use between 25W and 60W, and I have found they perform best in around 50W.
At this point, you get precise, focused flavor and plenty of vapor. But because you're operating below the maximum, it ensures the coils do not burn out too quickly.
I've tested both coil heads and I got a solid 2 weeks from each before the flavor started degrading. This is very impressive, even by mesh coil standards.
Is The Eleaf iStick NOWOS The Ideal Vape Starter Kit?
Hard to say. It does have a lot of positives, though. I love that it runs on USB Type-C, as this allows for quick-charging which ensures your vape mod charges from DEAD to FULL in 60 minutes.
The ELLO Duro mesh coil tank is also very good.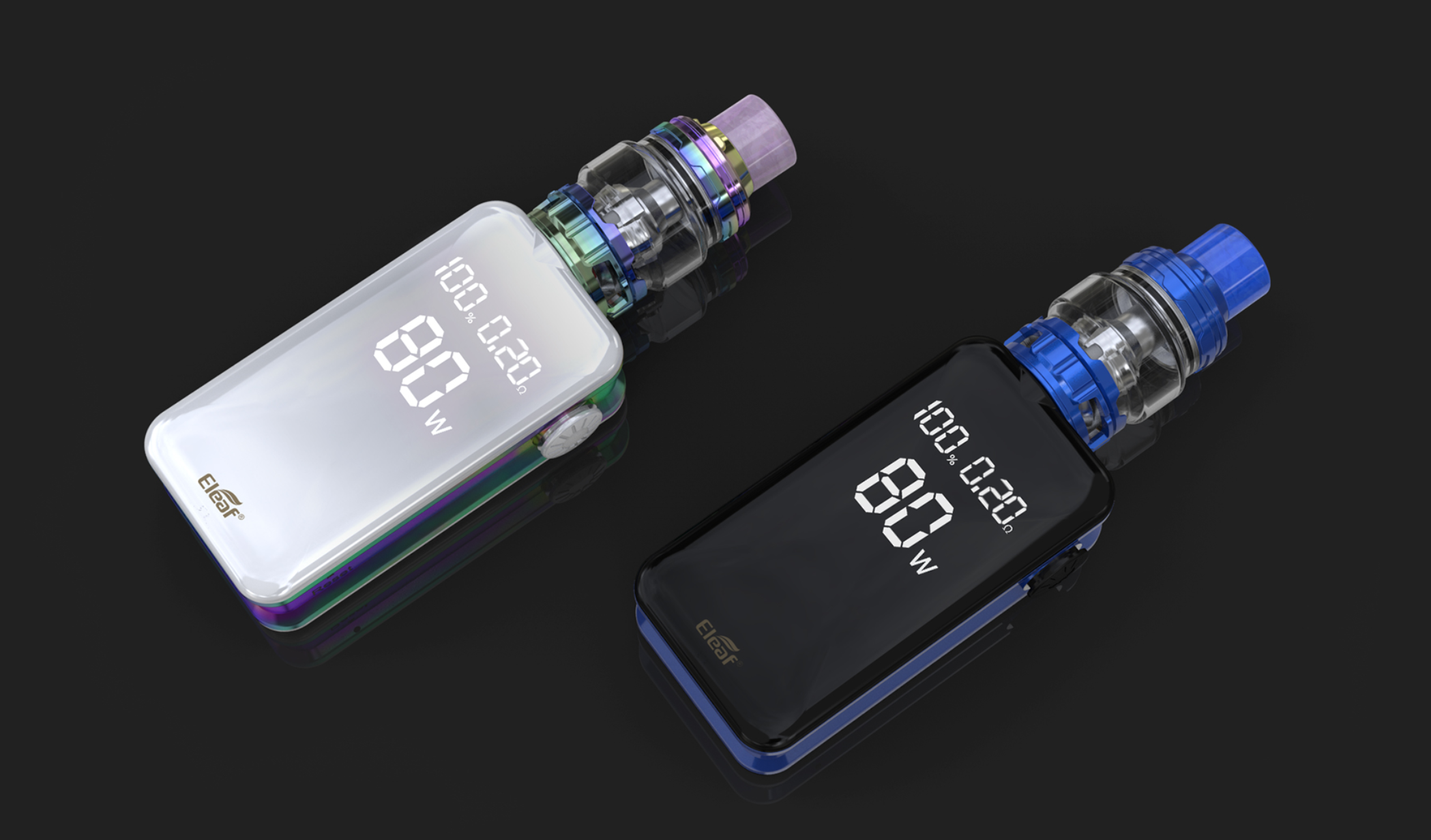 It's easily one of the kit-based vape tanks I've tested in the past 12 months, though I don't think it'll be making it onto our A-List For The Best Mesh Coil Tanks 2018.
Still, only the most exceptional vape tanks make it onto that list. Kit tanks are seldom exceptional, but the ELLO Duro gets pretty damn close, so kudos to Eleaf on that front.
Who's The Eleaf iStick NOWOS Designed For?
Anyone really, but I think new vapers would really dig this kit. It's simple to use, it has great battery life, it charges super fast (like 90% faster than similar-specced mods), and it comes with a great mesh coil tank.
If you're in the market for a vape mod that runs on an internal battery, a large internal battery, that features Quick Charge 2.0, and performs exceptionally across the board, the Eleaf iStick NOWOS comes highly recommended.
I've been using my Eleaf iStick NOWOS for over a month now, and I don't see it leaving my rotation of mods anytime soon. The Quick Charge 2.0 feature is just so useful.

With the Eleaf iStick NOWOS, you pretty much never have to worry about battery life ever again. It has a huge capacity battery inside it that can be charged to 100% in less than 60 minutes.
For a vape mod, that is a very special party trick.
And Eleaf needs to be commended for having the foresight to push this charging standard inside a mod.
It is brilliant, useful, and makes this one of the hottest vape mod kits around right now.
---
Drake Equation
Co-founder and Editor of VapeBeat. I make the words.