Check out all these Black Friday vape deals for vape juice, vape mods, vaporizers, vape tanks, pod vapes, and more…
---
Black Friday is the best time of year to buy vape gear. All the major retailers go crazy every Black Friday, discounting tons of product lines, mods, tanks, vape juices, and CBD.
Normally, most places will have sales anywhere from 20% to 40% – it all depends on the retailer, but whatever happens, you will save money. It's just a question of how much.
This post is designed as a quick signposting mechanism for all the best Black Friday vape deals. I've included all types of vape products – from tanks and mods to CBD and vaporizers.
Best Black Friday Vape Deals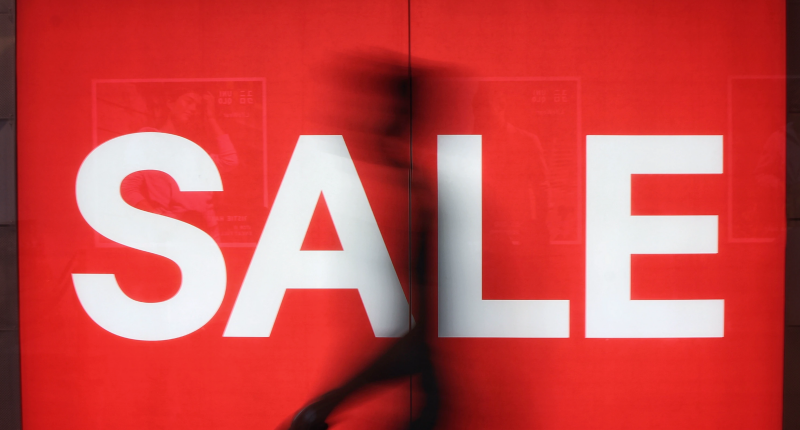 Have a scroll down, have a click around, and I bet you'll end up saving a packet on your vape gear this Black Friday!
Black Friday 2020 kicks off on November 27th, so keep this page handy, as we'll be updating it constantly throughout the sales period.
Black Friday Vape Juice Deals
Black Friday is a great time to stock up on vape juice. You can pick yourself up bundles, bottles for free, or heavily discounted vape juices – either way, you'll get way more than usual.
Places To Shop:
Black Friday Deals on Vape Pens
If you're looking to pick up a new vape pen, Black Friday is the #1 time to do it – you will save anywhere from 30% to 40% on vape hardware, including vape pens.
Places To Shop:
Black Friday Deals on Vape Mods
If you want a new vape mod, Black Friday is a great time to buy one. Vape mods, especially good ones, can be expensive – sometimes over $100. For this reason, it is worth waiting until Black Friday before you commit to a new mod.
With potential savings of up to 30% on all vape mods, Black Friday sales will allow you to pick up a premium, high-end vape mod for a lot less than usual.
Places To Shop:
Black Friday Deals on Vaporizers
Out of all the products on this list, vaporizers – for weed – are the most expensive. A good quality dry herb vaporizer will set you back $250 easily. My personal favorite vaporizer, the Davinci IQ2, retails for $295.
With desktop vaporizers, prices can go as high as $600. With high ticket products like this, a 30% discount can make a BIG difference to what you end up paying, so you should definitely wait to see what deals are on offer during Black Friday.
Places To Shop:
Black Friday Deals on CBD
CBD is great stuff, but it is expensive. Use Black Friday to your advantage and stock up on high-quality CBD oil and edibles. With big sales at most retailers, you can expect to make some pretty significant savings this Black Friday on CBD products. 

I bought a TON of CBD oil last year, during Black Friday. In total, I think I spent around $200 but I ended up getting about $350's worth of product. By one get one free deals plus 20-30% sales make bulk buying CBD doable during Black Friday.
Places To Shop
Black Friday Vape Deals – What I'm Looking To Buy
During this year's Black Friday sale period, I have a few things I'm looking for. I need a new, high-end vape mod, a couple of new tanks, a decent, old school RDA, and, potentially, a desktop vaporizer – I'm thinking about the Volcano Vaporizer, but it depends on how good the sales are.
I'll also definitely be stocking up on CBD from cbdMD, my new favorite CBD brand, and I'll also be looking to bulk buy some vape juice – high VG stuff and plenty of 50/50 vape juice for my Kayfun.
I'll update this post with a list of my Black Friday purchases once the sales get underway. Until then, be sure to check out our guides to the best vapes, so you can get a handle on what's hot right now!
vapebeat